Welcome back to the Mickey Monday linkup: the linkup centering around a love for Disney, sharing that love and connecting with others. My hope is the linkup will help become a great place to turn to for Disney content each week and help all the bloggers participating out by helping readers find that great mouse-eared content. I'm co-hosting with John from Run. Geek. Run (disney), so of course check him out. Each week we'll both have the linkup widget, so you'll be able to get to all the great bloggers. Feel free to join the link-up by submitting your link at the end of this post!
---
My trip to Disneyland!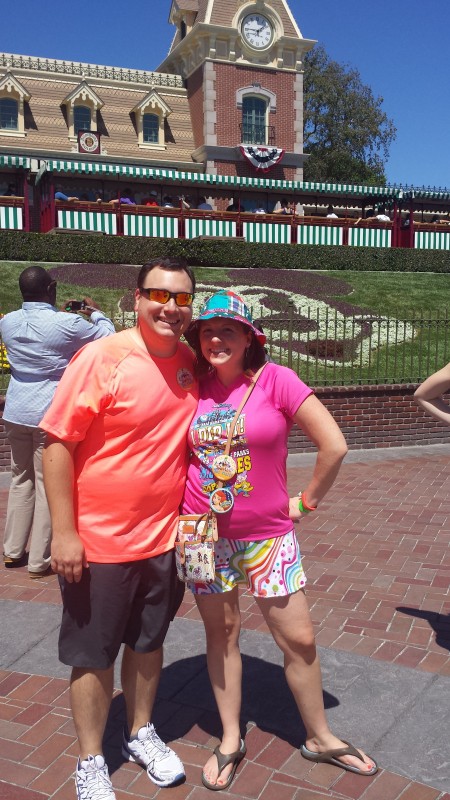 I had my first trip to Disneyland over Labor Day Weekend. The real point of the trip was to run the Dumbo Double Dare Challenge, but I did have a 3-day pass to the parks. I think we got a lot done in those three days, though a lot was still missed. Looks like I will need another trip to Disneyland! We didn't take the kids this time, but if we were to visit again, disneyland double stroller rental is something we'll consider. It's crazy how much walking you do whilst at Disney! I don't think the kids would be very keen on walking for 12 hours+ a day. I am going on another trip soon, but not to Disneyland just yet. This time, it is to the Philippines. After Disney of course, this was a place that I had always wanted to visit. The two places we are planning on travelling to are Cebu to Dumaguete. For the first time, we will be travelling by ferry and I cannot wait. But I won't be surprised, once we get back from that trip, I'll be right back at Disneyland!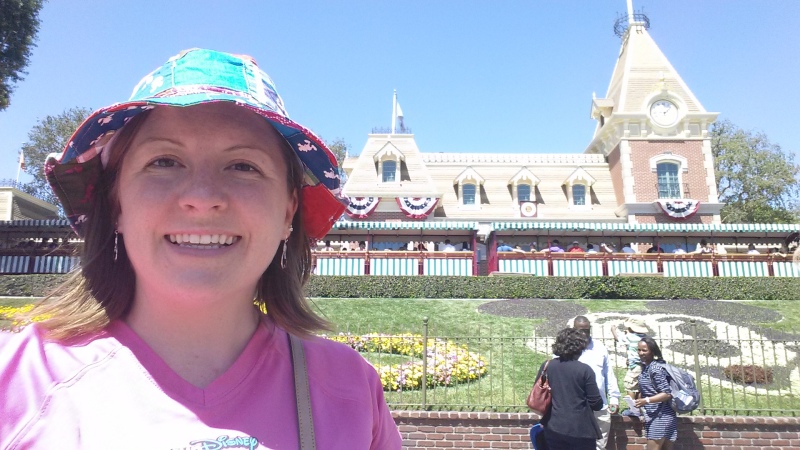 Just as I was walking in I saw Geppetto! I had never seen him before. He was just about to leave, but I luckily got a quick picture before he did!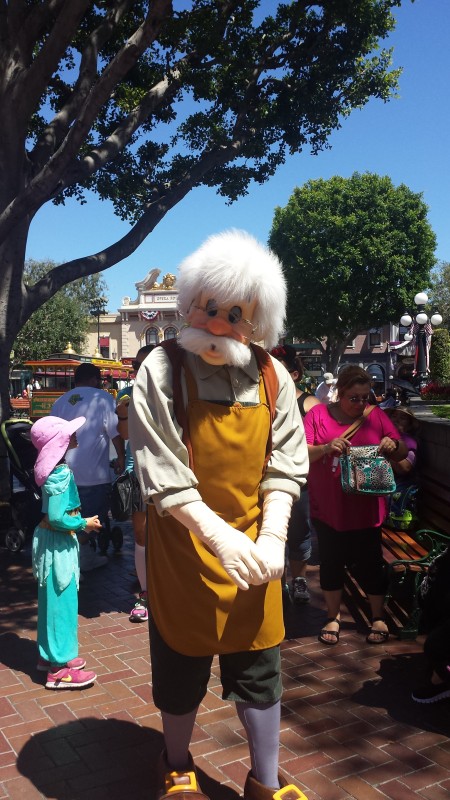 The castle at Disneyland cannot compare to what I am used to at Disney World! It is so small! It is not really a focal point at all as you walk down Main Street. I also noticed that there weren't tons of Photo Pass Photographers lining the streets to take your picture in front of the castle. Even still, it was pretty neat, especially because you can walk through the castle, and there is even a walk through experience where you can go INSIDE the castle.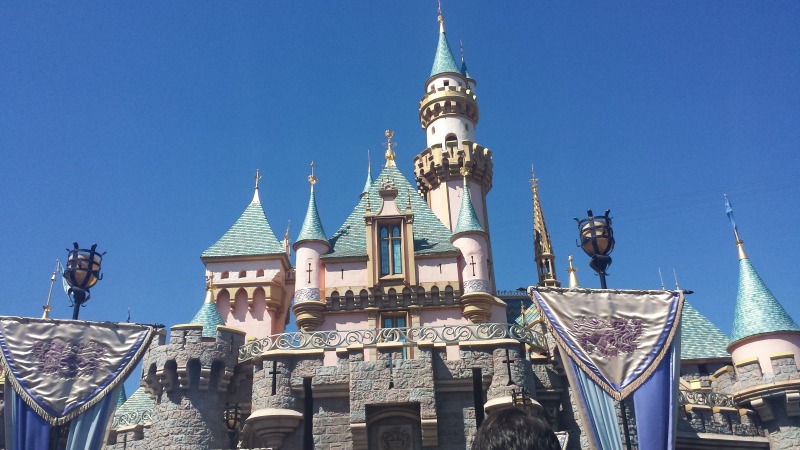 Man, the line for a Dole Whip was so long! But we still waited! Below is some of the decor at the Enchanted Tiki Room/Dole Whip area.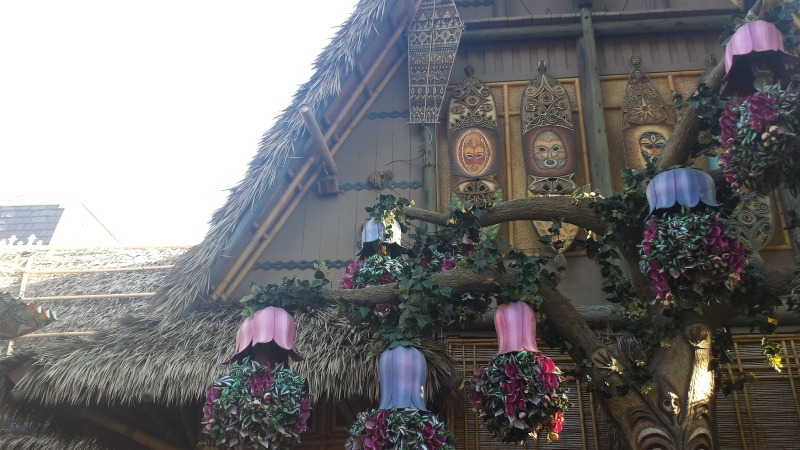 I was pretty excited to find Club 33. Not only do I find it intriguing that it is so inclusive, it is talked about in the book Kingdom Keepers VII: The Insider
. (By the way, I LOVE this series! It takes place in all of the Disney Parks!). I loved to go see the things that I could only envision in my mind, and then they finally because real.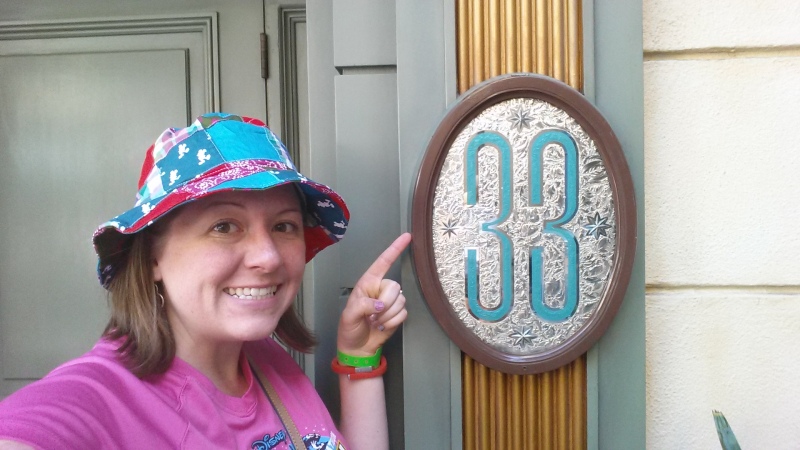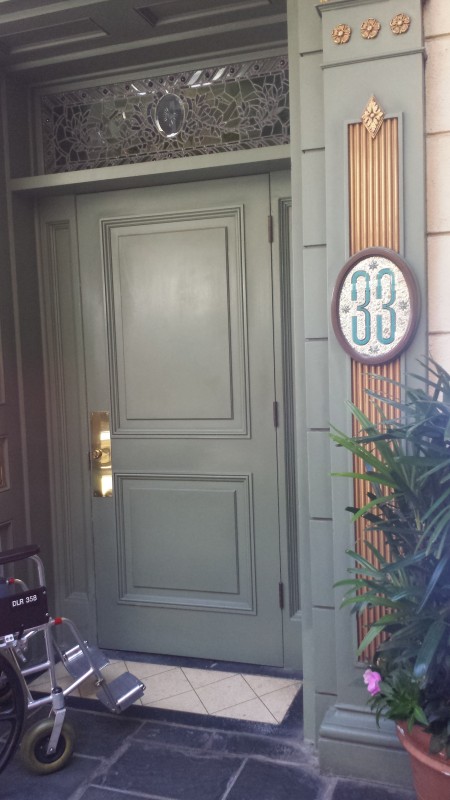 Another thing that I really enjoyed about Disneyland was how different things were from Disney World. They had some of the same rides, but many of them had their own twists. I REALLY loved It's a Small World. I loved seeing the different scenes, especially when characters from the movies were included! It was a lot more than just dolls from around the world.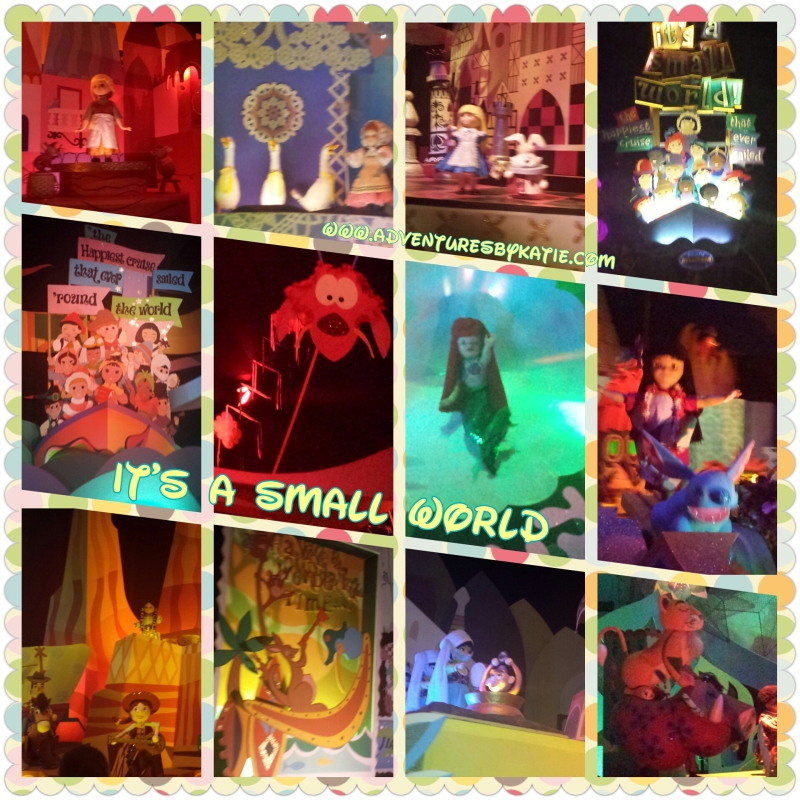 Below is Tom Sawyer's Island, along with the stage of Fantasmic. This is different, too, because Fantasmic in WDW is at Hollywood, and you have to enter a closed off area to see the show. This one is just out in the open. I did not get to see the show, but one evening we raced by as it was ending (on our way to Splash Mountain) and it was pretty crowded. So, maybe it is a good thing that the one in DHS is away from everything else!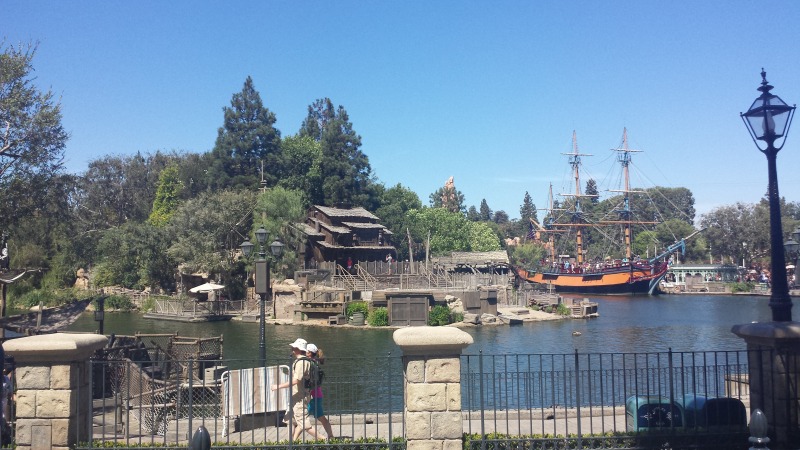 So, Splash Mountain…We went on right at the end of Fantasmic, so there was absolutely no line! It was neat because as we were on the ride, the fireworks were happening, so we got to watch them while floating at the top of the ride. It had a few different scenes, but I think they main difference was the speed of the ride. We were not 'floating', we were speeding through. I'm not sure if that is how the ride always is, but there were waves and a very fast current. And the inside drops were much larger (at least they seemed to be) than at WDW. I got SOAKED on one of the inside drops! I have NEVER gotten wet on this ride until the big outside drop. It was the strangest thing!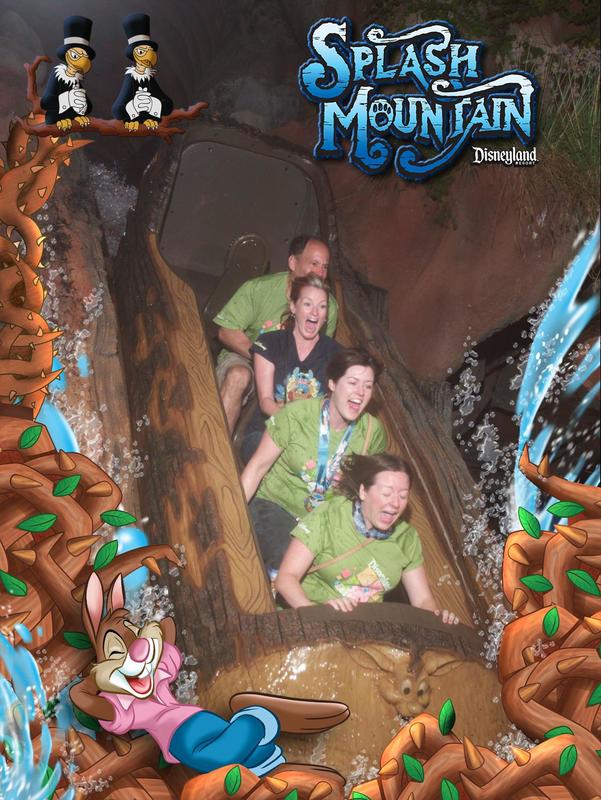 Haunted Mansion was closed while we were visiting because they were getting ready for the Halloween season. I would have loved to see it all decked out with Nightmare Before Christmas! I wish they did something like that at WDW.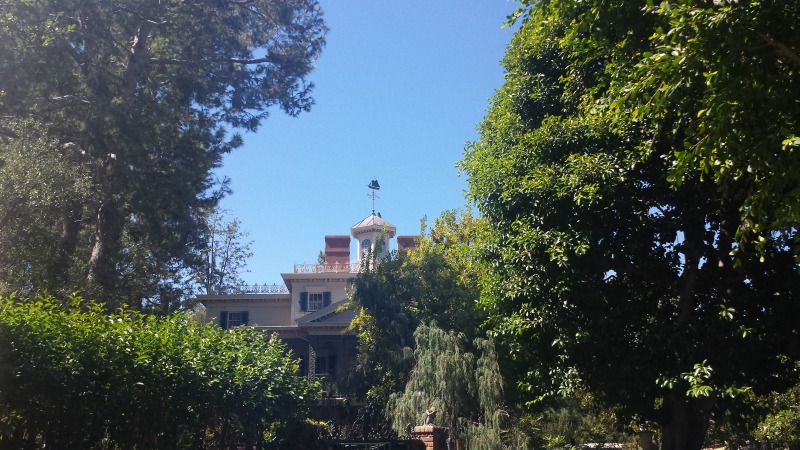 I did peak over the fence, though, and could see some of the pumpkin-y Christmas decorations.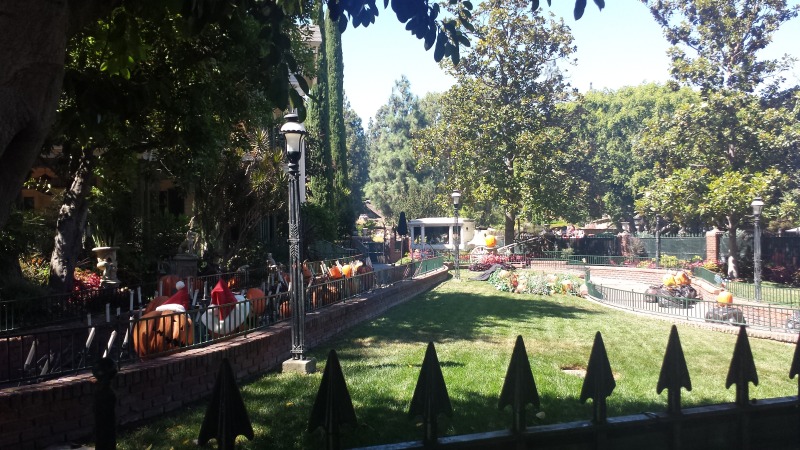 After waiting in a rather long line, we went on Mr. Toad's Wild Adventure. I was not impressed. I thought the story line was really weird. I don't feel bad about it being replaced by Winnie the Pooh at WDW.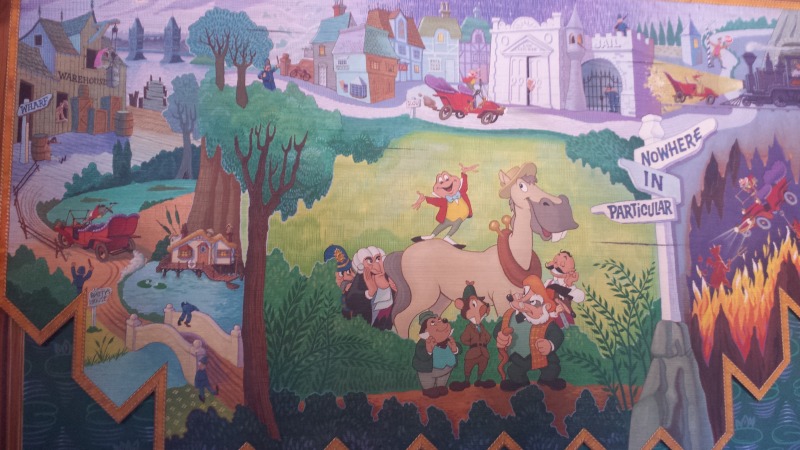 I also had to go find the Petrified Tree. This was also talked about in the Kingdom Keepers book, so I was interested in what it actually looked like. Mrs. Disney gave it to Disneyland.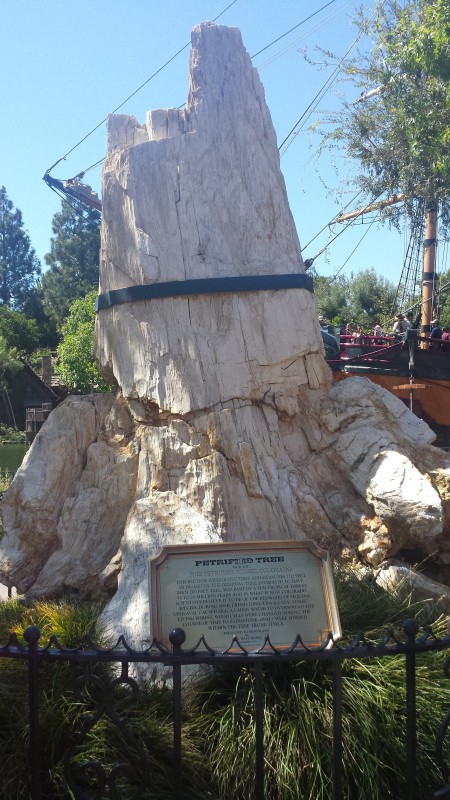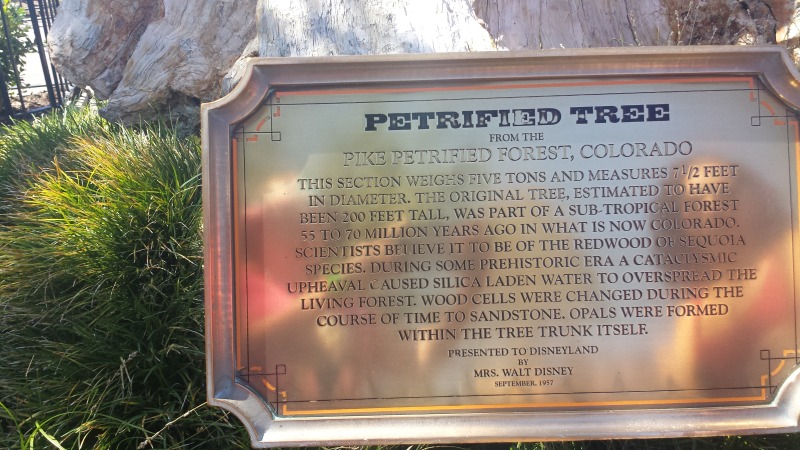 Thoughts about some of the rides:
For Buzz Lightyear Astro Blasters, I liked being able to pick up and hold the Astro Blaster, but my score was really horrible.
Indiana Jones Adventure is the same track as Dinosaur at WDW, but with the theming of the ride, you forget about it and would never know.
Jungle Cruise was the same as WDW, along with the snarky comments.
Pinocchio's Daring Journey was a cute ride that took you through the world of Pinnochio. It is a similar-type ride to Winnie the Pooh.
Pirates of the Caribbean was pretty much the same.
I'm was not that impressed with the Matterhorn. I was sitting in the front seat and I kept slipping down. That, paired up with the back-and-forth swaying of the ride, made me a little sick.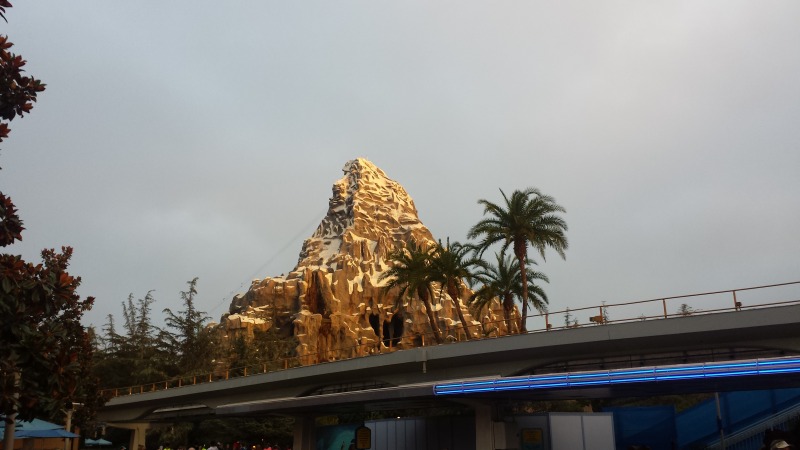 All in all, it was such a fun trip to Disneyland. I did not get to go on everything I wanted, but it was still a good time. My view of Disneyland has now totally changed. I appreciate the differences from Disney World and see that it really does hold its own as a magical vacation spot!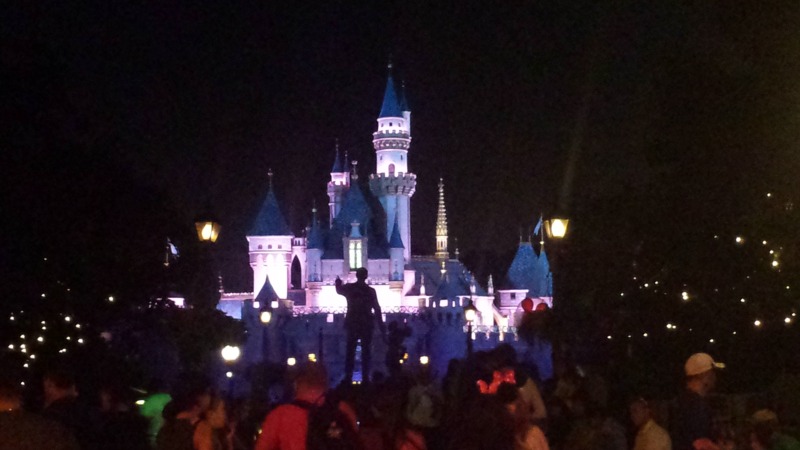 ---
Mickey Monday link-up guidelines:
*The post just needs to be about anything Disney related.
*New posts are fantastic, but for now, if you have a great old post you want to share, drop it on in.
*Try to visit as many of the posts that you can as time allows. The point of this is to share and support each other.
*If you're going to be a regular, please link back to the host posts. It's just good etiquette and frankly, that's how others will get to your fellow Disney lovers content. Without that link back, they can't find the linkup and, therefore, the other blogs. Help me help you!