Welcome to the enchanting world of Disney Cruise Fish Extenders. As you prepare for your upcoming Disney Cruise adventure, you may have heard about these whimsical hanging organizers and wondered what they are all about. Look no further because this comprehensive guide will provide you with all you need to know about Disney Cruise Fish Extenders.
Whether you are a first-time Disney cruiser or a seasoned sailor, fish extenders are a unique way to enhance your fun-filled journey on the high seas. Our guide will explore everything from what fish extenders are and how to make them, to joining a fish extender group and exchanging gifts with other cruisers. We'll even offer ideas for creative fish extender gifts!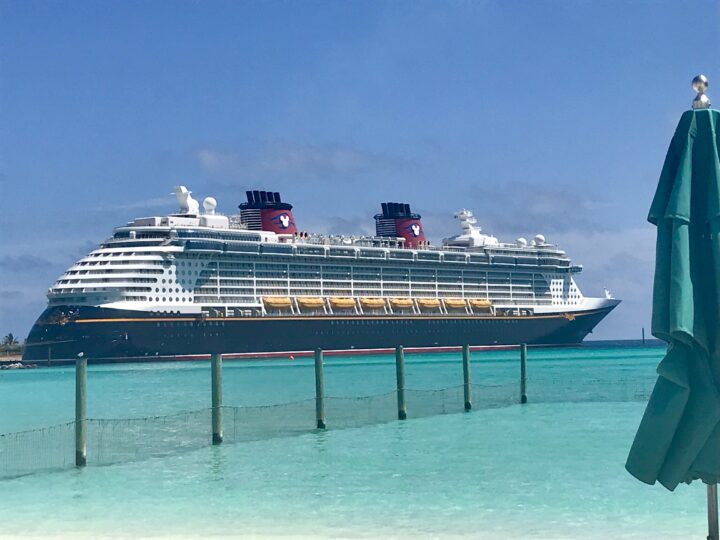 The tradition of fish extenders on a Disney Cruise is unique to Disney Cruise Line ships, meaning you won't find it on any other cruise line. As you board the Disney Wish, Disney Magic, Disney Fantasy, Disney Dream, or Disney Wonder, keep a lookout for the fish-shaped hooks outside cabin doors. Those hooks are where guests attach their fish extenders.
Joining a fish extender group is a fun way to connect with fellow cruisers and add an extra layer of excitement to your journey. There are countless fish extender group options available, and we'll help you find the right one for you. With our tips and tricks, you'll be able to organize a successful fish extender exchange and make lasting memories with new friends.
Get ready to sprinkle some pixie dust and experience the magic of Disney Cruise Fish Extenders. Let's dive in and discover everything you need to know about this delightful tradition unique to Disney Cruise Line!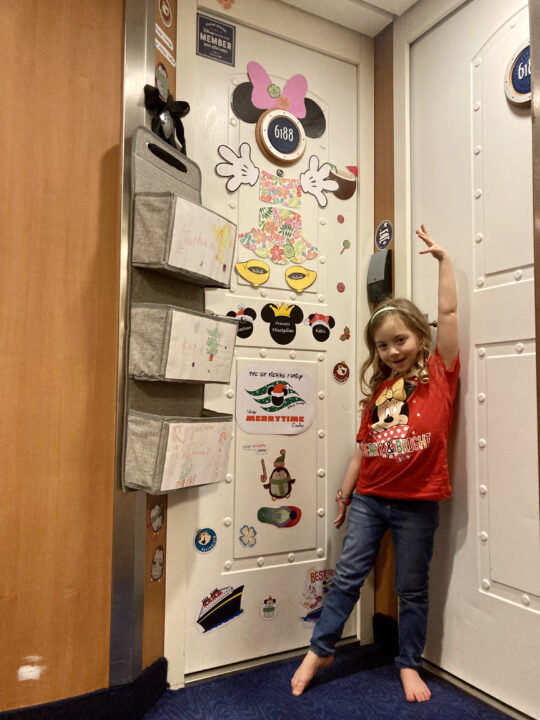 What are Disney Cruise Fish Extenders?
When you embark on a Disney Cruise, you'll notice that each cabin door has a metal fish-shaped hook (or another shape, like on the Disney Wish). These hooks are more than just decorations; they are the foundation of the beloved tradition of Disney Cruise Fish Extenders. A fish extender is a hanging organizer that attaches to the metal hook and extends it, providing additional pockets or pouches for guests to exchange small gifts and surprises.
The tradition of fish extenders on a Disney Cruise adds an element of excitement and magic to the cruising experience, as it allows guests to participate in a form of gift-giving known as "pixie dust." The term "pixie dust" refers to the Disney magic that is sprinkled onto guests through small acts of kindness and generosity. The fish extender tradition embodies this spirit and encourages guests to connect and create special memories through gift exchanges.
A fish extender typically features pockets or pouches, which can be decorated with various designs, such as Disney characters, themes, or colors. You can also personalize your fish extender with your family name, cabin number, or other creative elements. The possibilities are endless, and the only limit is your imagination.
One of the most exciting aspects of participating in a Disney Cruise fish extender group is the opportunity to exchange small gifts with fellow cruisers. The tradition of gift-giving, known as "pixie dust," adds an extra touch of magic to the cruising experience and brings guests together in a special way.
Disney-themed trinkets: There are countless Disney-themed items you can include in your fish extender gifts, such as keychains, magnets, pins, and lanyards. You can also find small plush toys, stickers, and other decorations with your favorite Disney characters.
Personalized surprises: Adding a personal touch to your fish extender gifts can make them even more meaningful. Consider creating custom items like handmade jewelry, embroidered towels, or painted picture frames.
Treats and snacks: Who doesn't love a sweet or salty snack? You can include items like homemade cookies, trail mix, or candy in your fish extender gifts. Just be sure to consider any allergies or dietary restrictions of your fellow cruisers.
Useful items: Practical items can also make great fish extender gifts. Consider items like travel-sized toiletries, first aid kits, or reusable water bottles.
Remember, the true spirit of fish extenders is not about the size or value of the gifts, but about the joy of connecting with fellow cruisers and spreading a little bit of pixie dust along the way.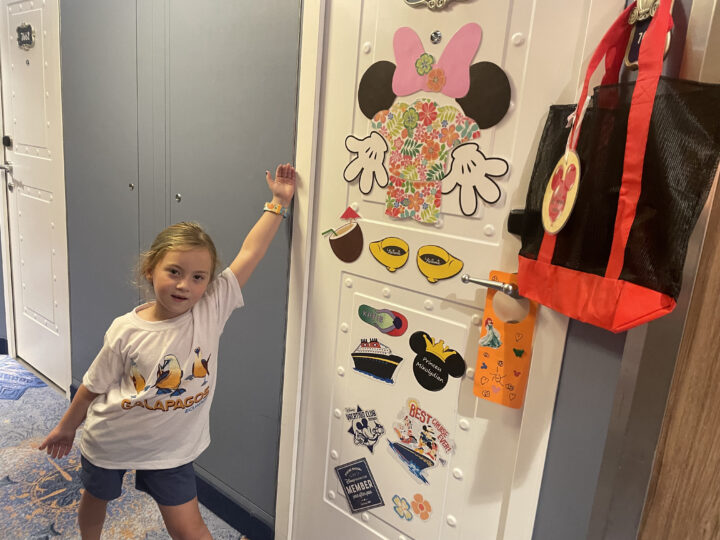 Joining a Fish Extender Group on a Disney Cruise
Joining a fish extender group on a Disney Cruise is an excellent way to connect with other cruisers and add some extra magic to your experience. Here are some steps to help you find and join a fish extender group:
On Facebook, search for your cruise-specific group. An example of what to search for would be: Disney Dream March 27-April 3, 2024.
General Disney Cruise Fish Extender groups can be found on various social media platforms, including Facebook and Instagram. Search for terms such as "Disney Cruise Fish Extenders," "Disney Cruise Line Fish Extenders," or "Disney Cruise Fish Extender Group" to find groups that interest you.
Connect with your travel agent: If you booked your Disney Cruise through a travel agent, ask them if they know of any fish extender groups you can join. They may be able to connect you with other cruisers who are interested in forming a group.
Create your own group: If you can't find a fish extender group that suits your needs, consider creating your own. You can invite friends or family members who are also cruising with you or post on social media platforms to find like-minded cruisers who want to join your group.
Remember, the true beauty of fish extenders lies in the joy of giving and connecting with fellow cruisers through the pixie dust of Disney. With your personalized fish extender, festive gifts, and participation in a fish extender group, you'll be able to create lasting memories and new friendships that will make your Disney Cruise experience even more memorable.
Tips for a Memorable Fish Extender Experience
As a final note, we'd like to leave you with a few tips for a successful and enjoyable fish extender experience:
Consider joining a fish extender group before your cruise to connect with other like-minded cruisers and plan your gift exchanges.
Be mindful of your fellow cruisers' preferences and interests when selecting gifts for your fish extender exchanges.
Personalize your fish extender to reflect your personality and add a touch of Disney magic.
Communicate openly and respectfully with your fish extender group members to ensure a smooth and enjoyable exchange for all participants.
With these tips and your newfound knowledge of Disney Cruise Fish Extenders, you're ready to set sail and create magical memories that will last a lifetime. Bon voyage!