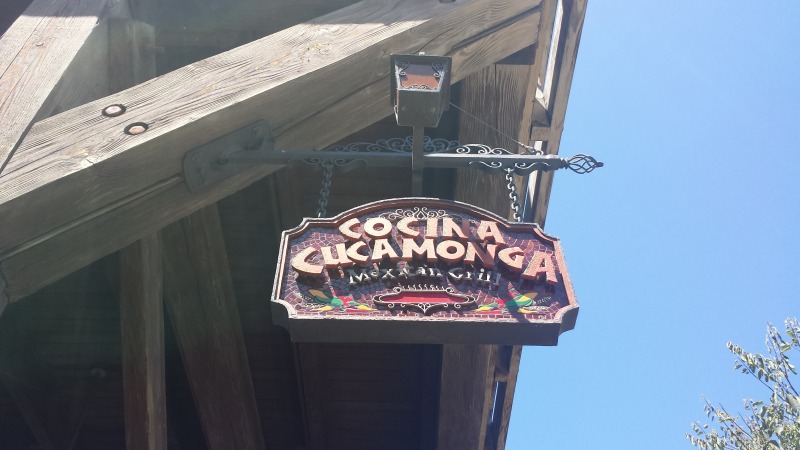 After the Disneyland Half Marathon, I was famished! After races I tend to go to my favorite Indian Restaurant for their lunch buffet, but since I was at Disneyland, and not Virginia, that was not an option. Luckily, I was at Disneyland so there were lots of places for me to try out!
My family agreed to meet at the Pacific Wharf in Disney's California Adventure after everyone had a chance to shower. I hobbled over to the park (with a swollen ankle) and met up with everyone. It's a good thing that I knew exactly where I was going because I had previously eaten at the Lucky Fortune Cookery, which is located in the same area.
I decided to try out the Cocina Cucamonga Mexican Grill, while some of my family went to the Pacific Wharf Cafe (which has salads and soups, none of which I could eat). There is a communal seating area, so it was easy for everyone to grab what they wanted and then meet up to enjoy a meal together.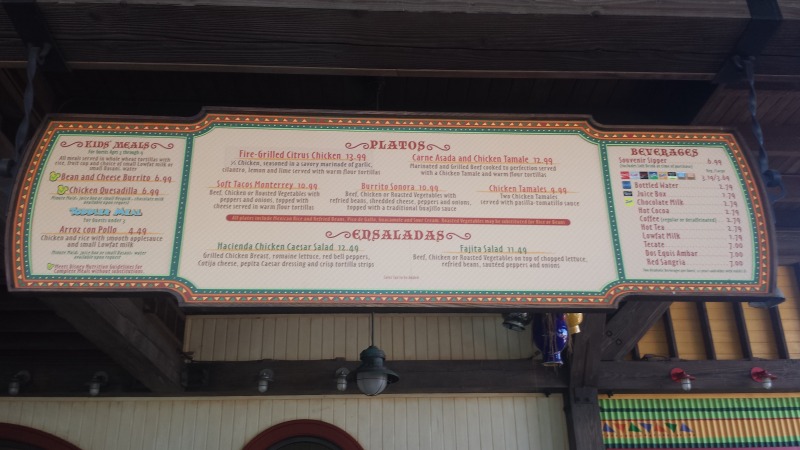 The menu at Cocina Cucamonga has burritos/tacos, tameles, and salads. I went to the register and asked for the chef. To my surprise, it was the same chef as the one from Lucky Fortune, so I guess he must work at both restaurants. He said he could make me some vegetarian tacos, which was exactly what I was hoping for.
He came out with a full plate: 2 tacos with zucchini, squash, and carrots, rice and beans, and some guacamole. It was a lot of food, and I was very full after finishing. Like I've said before: the counter service restaurants at Disneyland are very good, both in the quality of food, and for what is available to eat, especially if you are vegan & gluten-free. It's super nice to have some different options!
P.S. Don't forget to get the DVC discount if you are a member!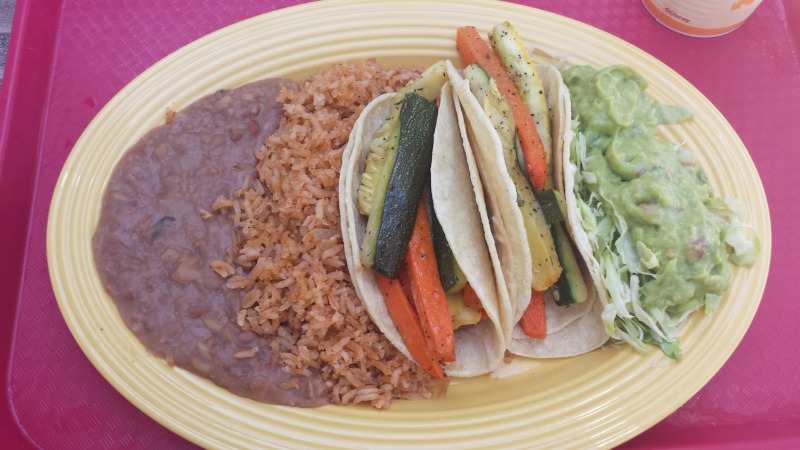 Here is the family after enjoying a nice lunch at California Adventure: