Welcome back to the Mickey Monday linkup! The linkup centers around a love for Disney, sharing that love and connecting with others. The hope is the linkup will help become a great place to turn to for Disney content each week and help all the bloggers participating by helping readers find that great mouse-eared content. Please look at the bottom of this post for the links and how to submit your own link. I'm co-hosting with John from Run. Geek. Run (disney), so of course check him out. Each week we'll both have the linkup widget, so you'll be able to get to all the great bloggers!
---
Carnation Cafe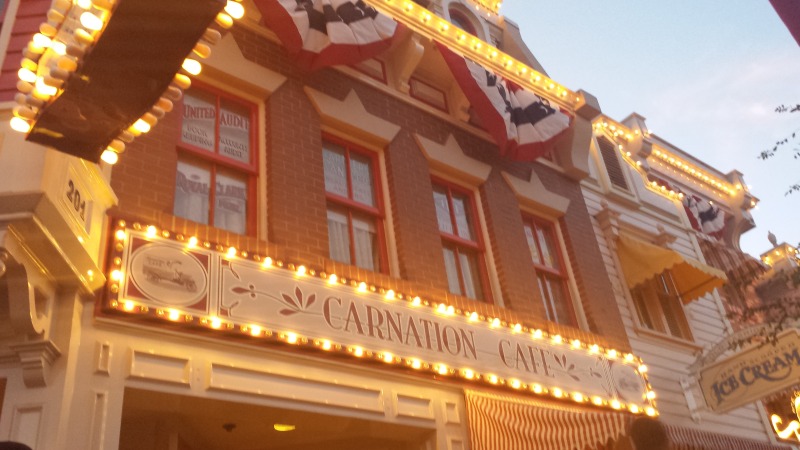 Our last evening at Disneyland I was looking for a place to eat that would satisfy a lot of different appetites. We decided on Carnation Cafe, located on Main St, USA, because there was a known vegan option! I had also heard good things about this burger because it is handmade and not a frozen patty. We didn't have a reservation, so we put our name on the list and waited. It took about an hour to be called, but, luckily, the parade was happening and we had a good view 🙂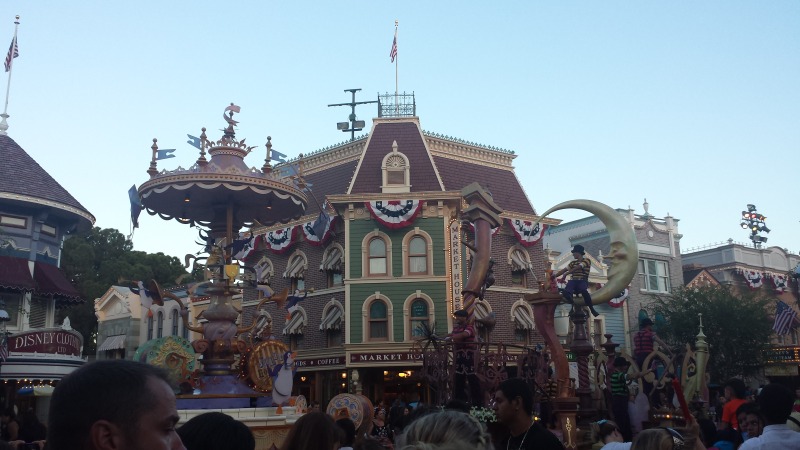 We were finally seated and got a table on the patio. It was a nice night, so it was nice dining outside. We waited a little while for our server to come (the place was so busy!) but finally ordered.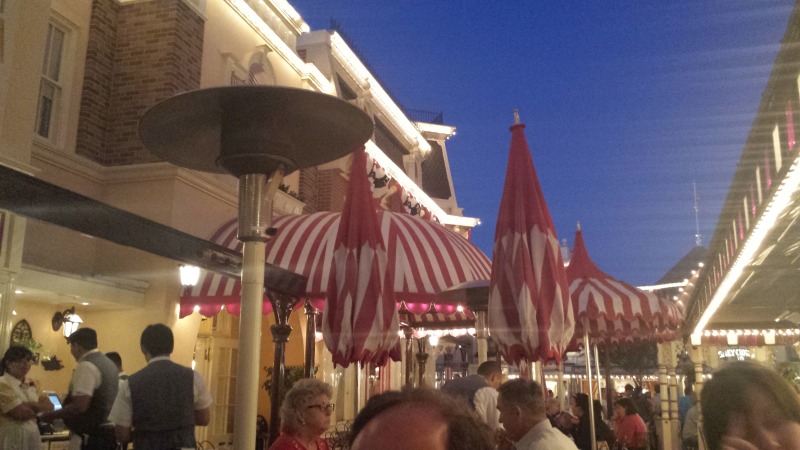 I was able to get the Vegan burger on a gluten-free bun, along with some french fries. It reminded me of the burger at Landscape of Flavor at the Art of Animation. It was pretty good and definitely satisfied my hunger. The rest of my family was also happy with their food choices, especially the baked potato soup.
Carnation Cafe was a good choice for dinner. I would eat there again, but would probably make an advanced dining reservation!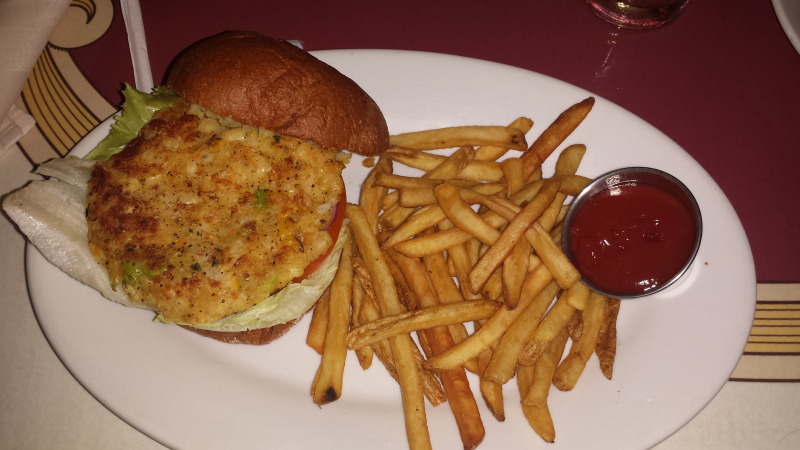 THE MENU:
Starters
Walt's Chili – Hearty Chili topped with Cheese, Sour Cream, and fresh Tomato. $6.99
Baked Potato Soup – with Bacon, Cheddar, Monterey Jack, Sour Cream, and Chives. $6.49
Fried Pickles with Dipping Sauce – Dill Pickle Spears dipped in Parmesan and Panko, Fried Golden Brown and served with a House Sauce. $5.99
House Salad – Our Special Lettuce Blend, Cucumbers, and Red and Yellow Tomatoes with your choice of Dressing. $5.99
Entree Salads
Warm Spinach Salad with Grilled Chicken – Grilled Chicken, Spinach, Boiled Eggs, Sauteed Shitake Mushrooms, and Pickled Onions tossed with Warm Pancetta-Mustard Seed Vinaigrette. $14.99
Romaine Salad with Shrimp – Succulent Shrimp, Romaine, Avocado, Red and Yellow Tomatoes, Hickory-smoked Bacon, and Blue Cheese with Creamy Ranch. $15.99
Cafe Specialties
Burgers and Sandwiches are served with your choice of fresh Fruit or Seasoned French Fries
Penne Pasta with Shrimp – Pasta and Sauteed Shrimp with Broccoli and Mushrooms in a creamy Garlic Sauce. $17.99
Main Street Cheeseburger – Angus Chuck Patty, Tillamook Cheddar, Tomato, Red Onion, Lettuce, and House Sauce on Toasted Brioche. $12.99
Sourdough Bacon Cheese Melt – Angus Chuck Patty, Pepper Jack Cheese, Grilled Onions, Hickory-Smoked Bacon, and Spicy House Sauce on Grilled Sourdough. $14.99
Roasted Turkey Sandwich – Fresh Sliced Turkey, Tomatoes, Monterey Jack, Lettuce, and Mustard Aioli on a Pretzel Roll. $11.99
Chef's Vegan Burger – House-Made Bean and Vegetable Patty, Tomato, Lettuce, Pickled Red Onions, and Vegan Chipotle-Mayonnaise on a Multigrain Roll. $11.99
Walt's Favorites
Fresh Catch of the Day – Sustainable Fish served with Chef's Choice of Sides. $14.99
Homemade Meatloaf – Our special blend of Beef and Pork served with Ketchup Glaze, Mashed Potatoes, Mushroom Gravy, and Seasonal Vegetables. $12.49
Chicken-Fried Chicken – Buttermilk Fried Chicken Breast served with Mashed Potatoes, Milk Gravy, and Seasonal Vegetables. $16.49
---
It's Mickey Monday!!!
To read past Mickey Monday Submissions, please click here!
Mickey Monday link-up guidelines:
*The post just needs to be about anything Disney related.
*New posts are fantastic, but for now, if you have a great old post you want to share, drop it on in.
*Try to visit as many of the posts that you can as time allows. The point of this is to share and support each other.
*If you're going to be a regular, please link back to the host posts. It's just good etiquette and frankly, that's how others will get to your fellow Disney lovers content. Without that link back, they can't find the linkup and, therefore, the other blogs. Help me help you!