It's now November and time to look ahead to the next holiday – Thanksgiving! It's a time to gather with loved ones and enjoy a feast of flavors, and vegetable sides are the perfect addition to your menu.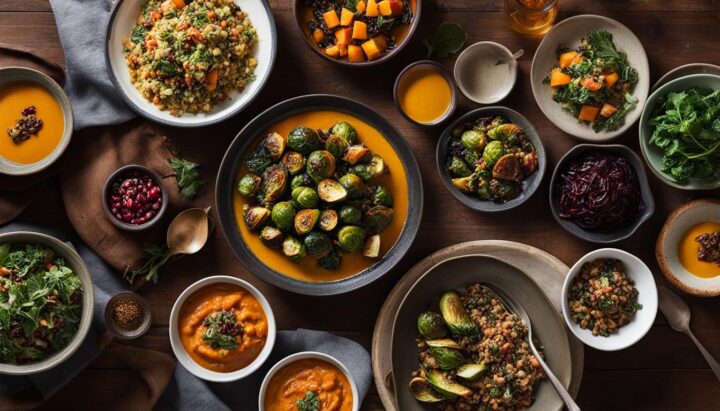 From vibrant gratin to sweet butternut squash and creamy mashed potatoes, there are plenty of options to choose from that showcase the fall harvest and bring out the best flavors of the season. Whether you're following a vegan diet or simply want to incorporate more plant-based dishes into your holiday spread, these vegetable sides are sure to impress.
Imagine colorful roasted vegetables enhanced by herbs, maple, and other seasonal flavors. These vegetable sides offer a delightful mix of textures and flavors, making them a perfect complement to your Thanksgiving feast. Whether you're looking for a show-stopping tian or a simple but flavorful roasted carrots recipe, there's something for everyone.
So why not elevate your vegan Thanksgiving spread with these mouthwatering vegan vegetable sides? Your family will love the burst of flavors and the vibrant colors on their plates. Get ready to create a menu that will satisfy everyone's taste buds and make this Thanksgiving a memorable one.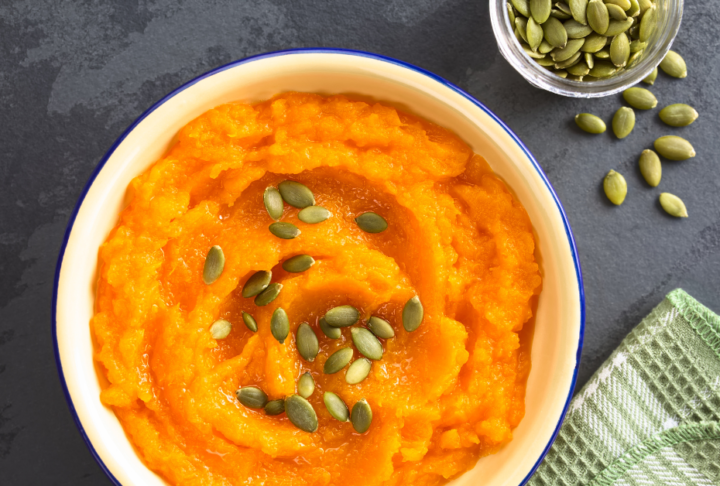 Best Vegan Thanksgiving Sides
Thanksgiving is a time to celebrate with delicious and hearty food, and vegetable side dishes play a vital role in creating a vibrant and flavorful menu. Whether you're following a vegan diet or simply looking for some plant-based options, these Thanksgiving vegetable sides are sure to impress your family and friends.
Cranberry Sauce
Cranberry sauce is not just for serving alongside tofurkey; it also makes a stunning salad dressing. Its tart and tangy flavor pairs perfectly with the bitterness of chicory, creating a refreshing and vibrant salad option.
Haricots Verts
If you're looking for a savory and umami-rich vegetable side, consider cooking fresh haricots verts in avocado oil until they are crisp-tender. Haricots verts, also known as French green beans, are a type of green bean that is thinner and more delicate than traditional green beans. They are available at most grocery stores in the fresh produce section. This simple preparation method enhances the natural flavors of the green beans and adds a deep and savory taste to your Thanksgiving spread. Once the green beans are cooked, drain them and serve immediately. This dish is sure to be a hit with your guests thanks to its unique flavor and impressive presentation.
Brussels Sprouts
If you're looking for a healthier option, try roasted Brussels sprouts. They're a perfect side dish for Thanksgiving and can be made ahead of time. Simply toss them in olive oil and season with salt and pepper. Then roast in a preheated oven for 20-25 minutes.
Tian with Layered Vegetables
For a visually stunning make-ahead dish, try making a tian with layered vegetables. Use a mandoline to thinly slice different types of vegetables, such as zucchini, tomatoes, and potatoes. Assemble the layers in a baking dish and bake until the vegetables are tender and golden brown. Not only is this dish beautiful to look at, but it also packs a punch of flavor.
Roasted sweet potatoes are a staple on many Thanksgiving tables, but why not give them an Indigenous twist? Try roasting the sweet potatoes with chili crisp, a delicious Chinese condiment that adds a wonderful flavor and heat to the dish. This unique combination of flavors will be a hit among your guests.
Mashed Potatoes
For something a bit more indulgent, mashed potatoes are always a hit. This vegan version uses soy milk and Earth Balance butter to create a creamy and delicious dish. You can also add in some garlic or chives for extra flavor. Simply boil your potatoes until they're soft, then mash and stir in the other ingredients.
Sweet Potato and Cranberry Salad
Looking for a unique side dish? Try this roasted sweet potato and cranberry salad. It's a perfect mix of sweetness and tartness, and the roasted sweet potatoes add a lovely depth of flavor. Simply toss your sweet potatoes in olive oil and season with salt and pepper. Then roast in a preheated oven for 20-25 minutes. Once they're done, mix them with fresh cranberries, orange juice, and chopped pecans.
Roasted Beet and Kale Salad
A roasted beet and kale salad is a beautiful and healthy option for your Thanksgiving feast. Beets are roasted until they're tender, then mixed with kale, orange segments, and toasted pecans. The salad is then drizzled with a simple orange vinaigrette.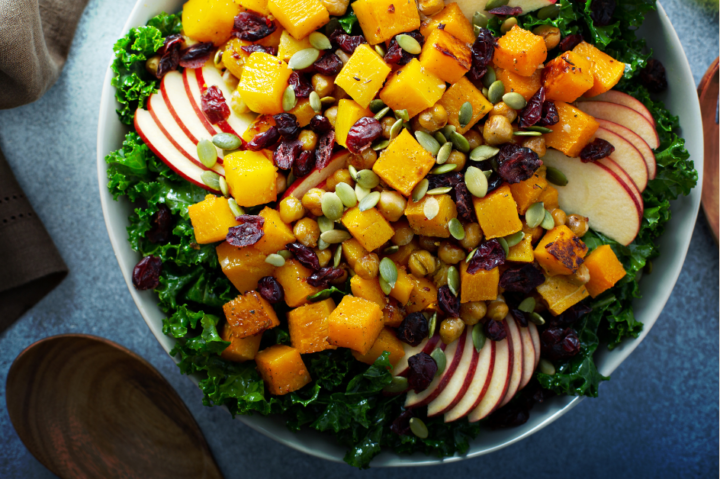 Roasted Squash and Apple Salad
Looking for something a little different? This roasted squash and apple salad is a great option. It's perfect for fall, and the roasted squash adds a lovely sweetness to the dish. Simply toss your squash chunks in olive oil and season with salt and pepper. Then roast in a preheated oven for 20-25 minutes. Once they're done, mix them with kale, fresh apples, dried cranberries, and chopped pecans or pumpkin seeds.
Roasted Carrots
Roasted carrots with agave and thyme are a beautiful and tasty side dish. The carrots are roasted until they're tender, then seasoned with agave, thyme, and a touch of salt and pepper. They make a great addition to any Thanksgiving feast.
Have Fun Cooking!
These are just a few examples of the best Thanksgiving vegetable sides that will bring color, flavor, and variety to your holiday spread. Whether you're serving vegan guests or simply looking to incorporate more plant-based options, these dishes are sure to impress everyone at the table.
And while you're at it, check out this stylish and easy Thanksgiving tablescape!