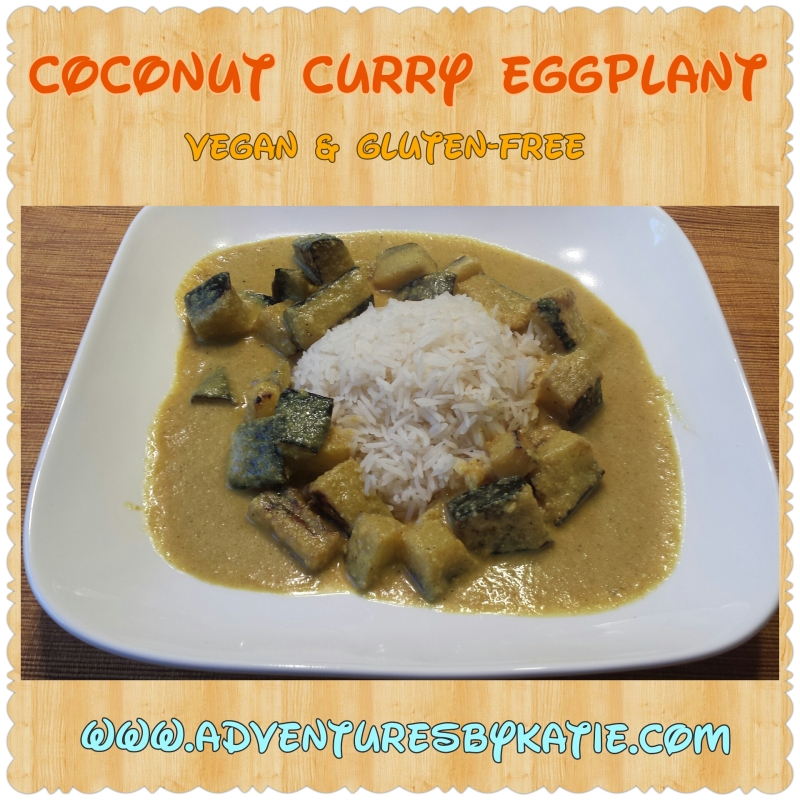 Once again, I had some eggplant laying around my kitchen and I needed a quick dinner to make. I really didn't have any other food, so I decided on a curry dish (because that is what I love so much) and used what I had in my kitchen. I really need to go grocery shopping, but I think it is interesting with what creations I can come up with when I don't have many ingredients! I do have tons of spices, though, which helps!
Let me tell you, the sauce in this recipe is really the winner! It is so good! I can imagine putting it on other vegetables or tofu. I can imagine that it would also be good with meat (if you do that type of thing).
This sauce. Yum.
Coconut Milk Curry
Vegetables/tofu of choice (I used one 1 eggplant)
3 tablespoons Coconut Oil
For the Sauce:
1 onion, peeled
1/4 cup raw cashew (soaked in water if you have time. I did not)
1 can coconut milk (cold from the fridge – you want the coconut cream!)
1 cup vegetable broth
1/2 teaspoon each of: Tumeric, Coriander, Cumin, Black Pepper, Salt, Chili Powder (optional)
1/2 teaspoon each of: Cardamom, Mustard Powder, Fennel Seed
1 Tablespoon Lemon Juice
Directions:
1. Peel and cut the eggplant (veggies, tofu) into small pieces.
2. Sautee in a pan with coconut oil until soft and browned.
3. While sauteeing, blend the sauce ingredients together.
4. Pour sauce into a pan and let simmer 10-15 minutes, until it starts to get thick.
5. Mix veggies in the sauce
6. Serve with rice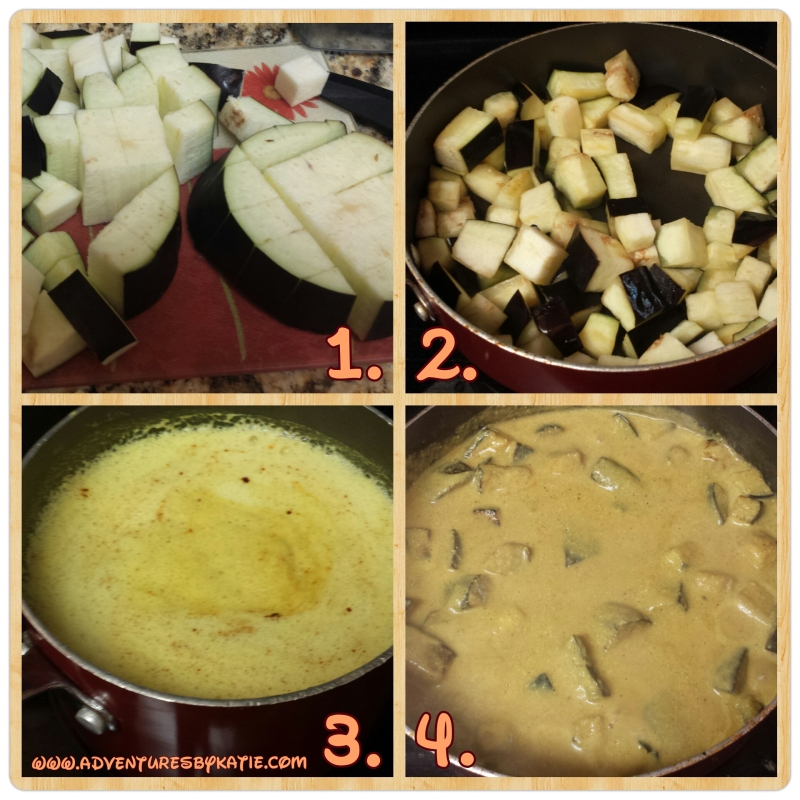 Notes:
Because I sometimes have issues with the texture of eggplant, I realize I should have peeled it first. I ended up spitting out a lot of the skin.
You can make this more spicy by adding some peppers or more chili powder.
We ate this for lunch the next day and it still tasted very delicious.