Vegan & Gluten-free at Disney's California Adventure – Lucky Fortune Cookery
Welcome back to the Mickey Monday linkup: the linkup centering around a love for Disney, sharing that love and connecting with others. My hope is the linkup will help become a great place to turn to for Disney content each week and help all the bloggers participating out by helping readers find that great mouse-eared content. I'm co-hosting with John from Run. Geek. Run (disney), so of course check him out. Each week we'll both have the linkup widget, so you'll be able to get to all the great bloggers. Feel free to join the link-up by submitting your link at the end of this post!
Lucky Fortune Cookery at Disney's California Adventure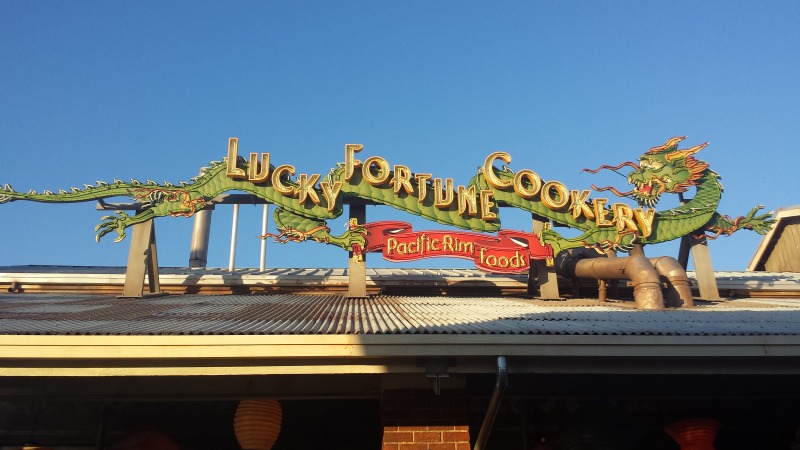 We seemed to have better luck at the quick service options at Disneyland than at the table service restaurants. After the
Disneyland 10k
, Nathan and I headed over to California Adventure to grab some lunch. I had done a little research beforehand, so I knew that the Lucky Fortune Cookery had vegan & gluten-free options. The restaurant is located in the Pacific Wharf section of the park, which had a few other counter-service restaurants.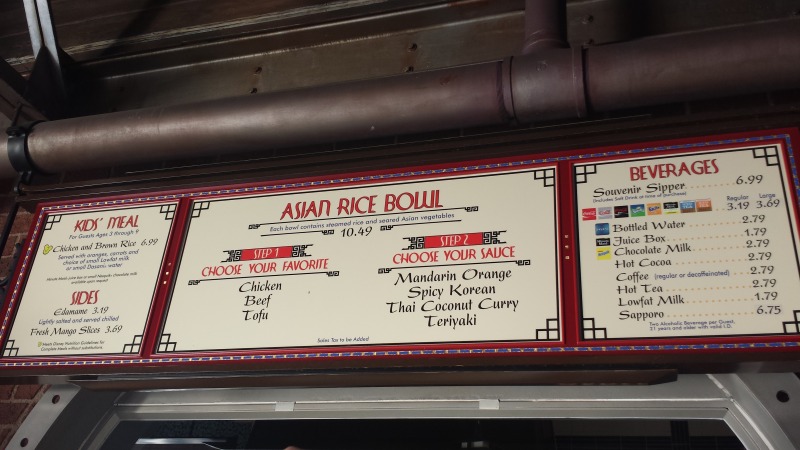 The chef came out (he was super nice!) and said that there was a gluten-free teriyaki sauce that he could use with my tofu and veggie rice bowl. That sounded good to me! My food was made super quick in under than 5 minutes, which was pretty awesome because I was very hungry.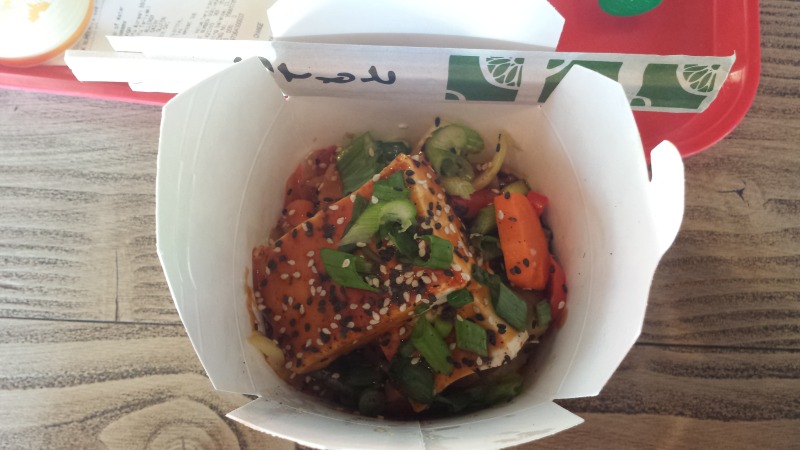 The food was very good. I enjoyed the glazed tofu and all the vegetables and rice (which are under the tofu). It was flavorful and a filling meal, even though the serving doesn't look all that huge.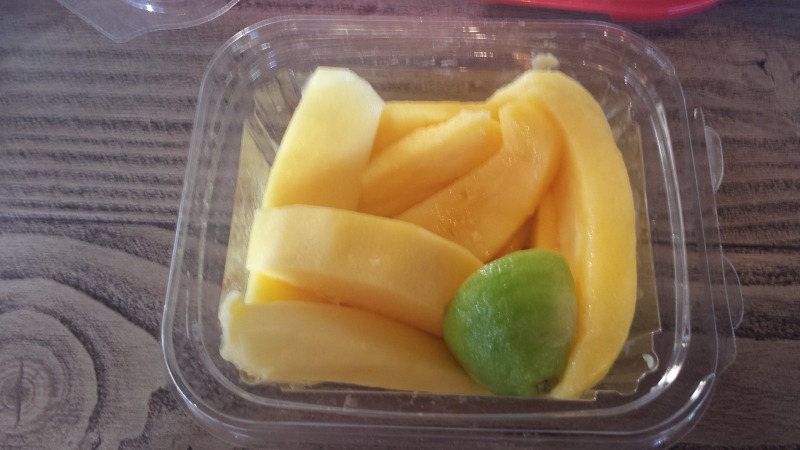 I also got some mango, while Nathan got some edamame.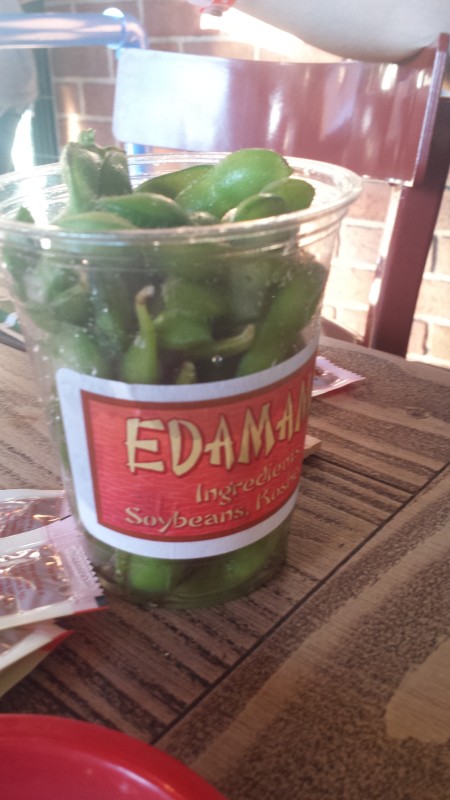 This was a great place to eat in California Adventure. Even better, the have a discount for Vacation Club Members! (which is good because Tables in Wonderland does not work at Disneyland!)
---
Here are the guidelines for the link-up:
*The post just needs to be about anything Disney related.
*New posts are fantastic, but for now, if you have a great old post you want to share, drop it on in.
*Try to visit as many of the posts that you can as time allows. The point of this is to share and support each other.
*If you're going to be a regular, please link back to the host posts. It's just good etiquette and frankly, that's how others will get to your fellow Disney lovers content. Without that link back, they can't find the linkup and, therefore, the other blogs. Help me help you!