The Bishop's Events Veterans Day 5k & 10k took place on Sunday, November 12, 2017. This race benefited Team Red, White & Blue and was held along the Rappahannock River in Fredericksburg, VA, with the start and finish at Old Mill Park. This location is a great place for a race because there is plenty of free parking, and the views of the river are beautiful.
Other Bishop's Events races that have taken place at this location include: Glowstick 5k, Toy for Tots 5k, and the Summer Glowstick 5k.
Veterans Day 5k & 10k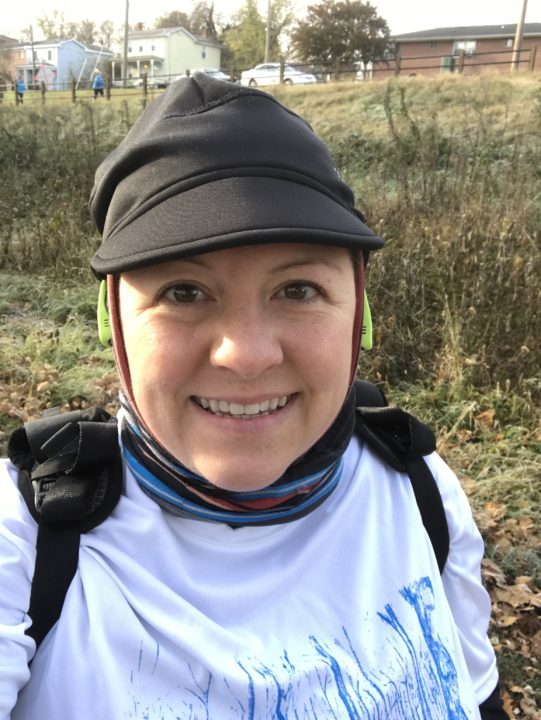 Pre-Race
Packet pick-up is super easy at Bishop's Events races. An hour before the race starts, you can grab your bib, shirt, and other goodies. The parking lot is right there, so it is easy to throw your shirt in your car without wasting any time. Another good thing about the race being at Old Mill Park is that there are indoor bathrooms! Hooray!
The Course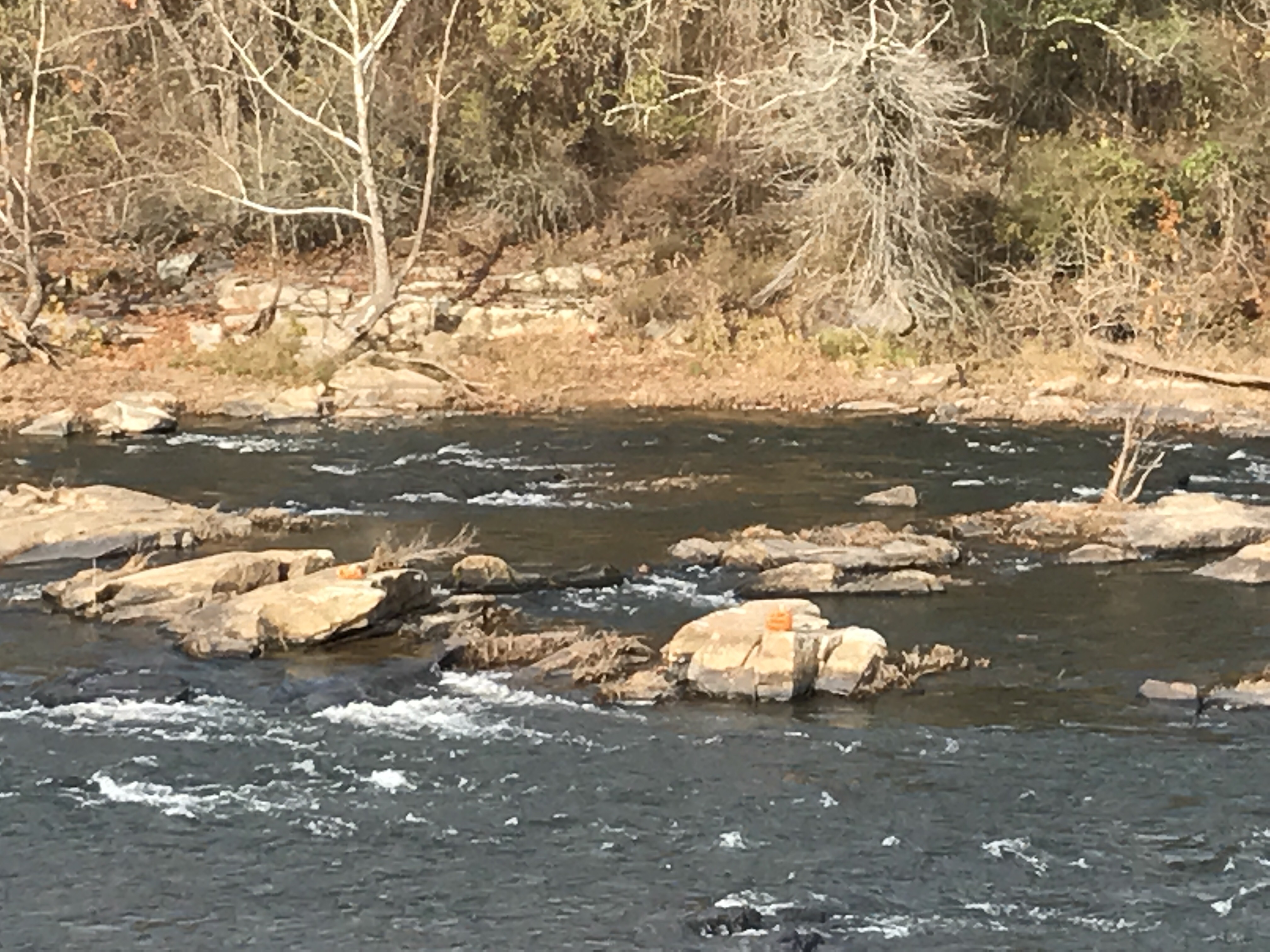 Starting at Old Mill Park, the course takes you through the parking lot, to the bike path one direction before turning around. You then reach the Rappahannock River and follow this until the 5k turn-around. The 10k course continues along on the bike path through a wooded area, before their turn-around.
The river was excited today because someone had place some jack-o-laterns on the rocks in the middle of the river!
How Did I Do?
I signed up for and planned to run the 10k distance. I started with the 10k runners, but quickly knew that I would need to drop down to the 5k. Luckily this was easy to do as the 5k and 10k are the same course, with the 10k just being extended before you turn around. The weather forecast called for low 30s, so I dressed appropriately (or so I thought). I totally OVERDRESSED, and not in a way that I could strip down mid-race. As this was the first cold race of the season (and I didn't run last winter), I forgot the best way to dress. Lesson learned.
Another problem I was having was that my mind was just not focused to be running. I guess this happens sometimes. Regardless, I finished the race in 42:23. Definitely not my best time, but stuff happens. At least I still got out and ran!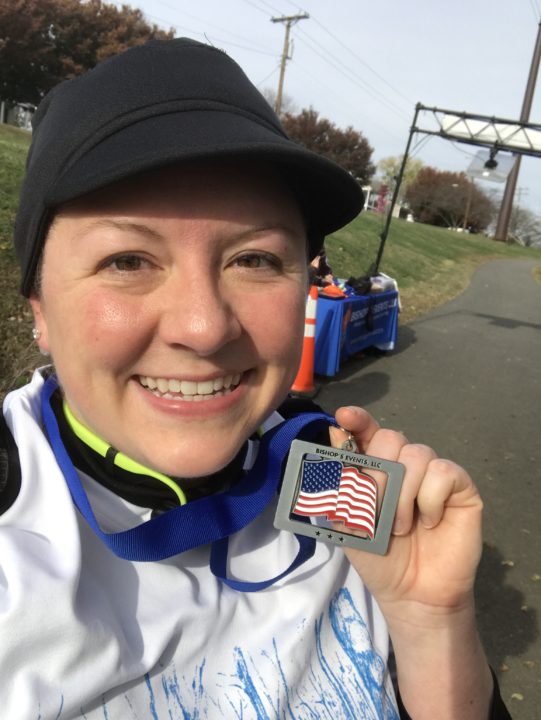 Looking for more races to run this winter? Check out my list of 15 Races to Run this December, which include the Bishop's Events Toys for Tots 5k & 10k and 2017 EOD Warrior Holiday Dash 7k, Half & Full, as well as Pacers Running's Jingle All The Way 5k & 15k.