Toys for Tots 5k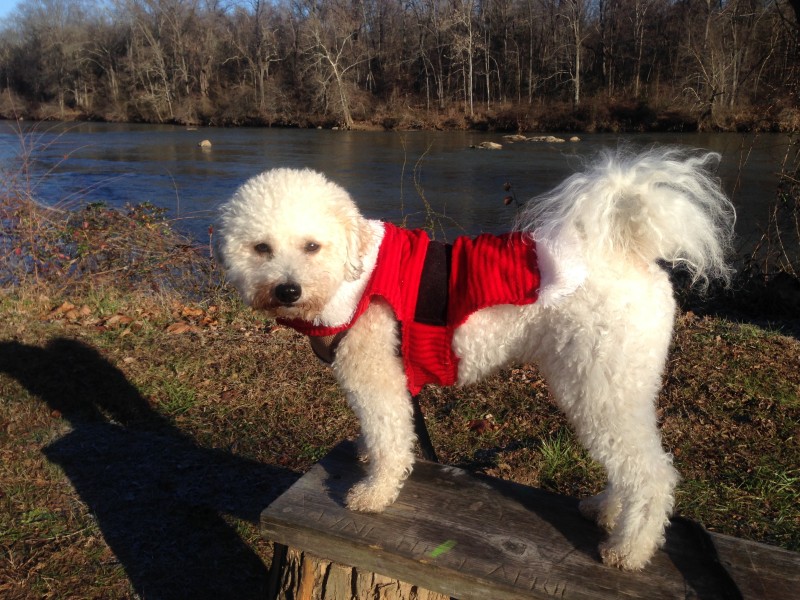 My last race of 2015 was the Toys for Tots 5k put on by Bishop's Events. It was a cold and brisk morning, but Maestro and I headed out the door and drove down to Old Mill Park in Fredericksburg, VA for the 5k. I decided that we would be festive, so I Maestro was dressed up as Santa and I was his Christmas Elf! Everyone certainly had a big smile when they saw us.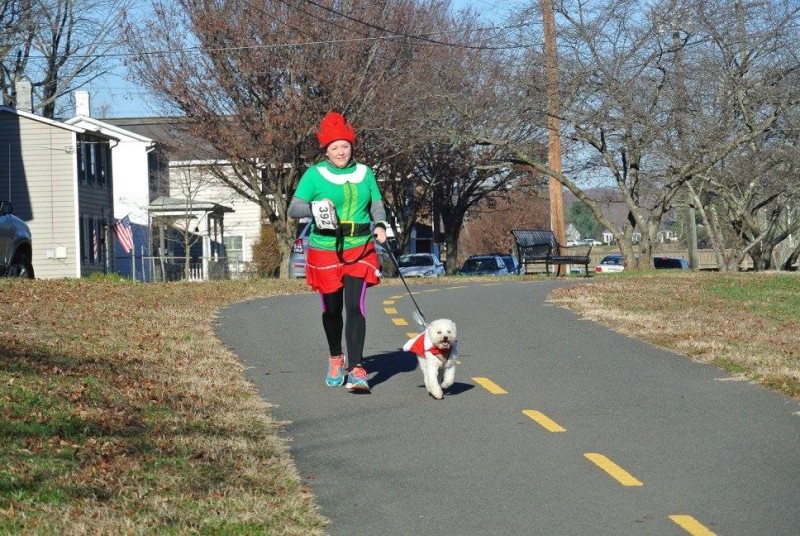 The race runs on the bike path near the river, so there is always a pretty good view of the water. Today it looked cold.
This was a larger Bishop's Events turnout with 111 people running (I find that the Fredericksburg races usually have a great turnout). Maestro and I finished the race in 39:15.