Disclaimer: I received a sampling of Health Warrior Chia Bars and Marathon Training: The Coloring Book to review as part of being a BibRave Pro. Learn more about becoming a BibRave Pro, and check out BibRave.com to review find and write race reviews! Also, this post may contain affiliate links.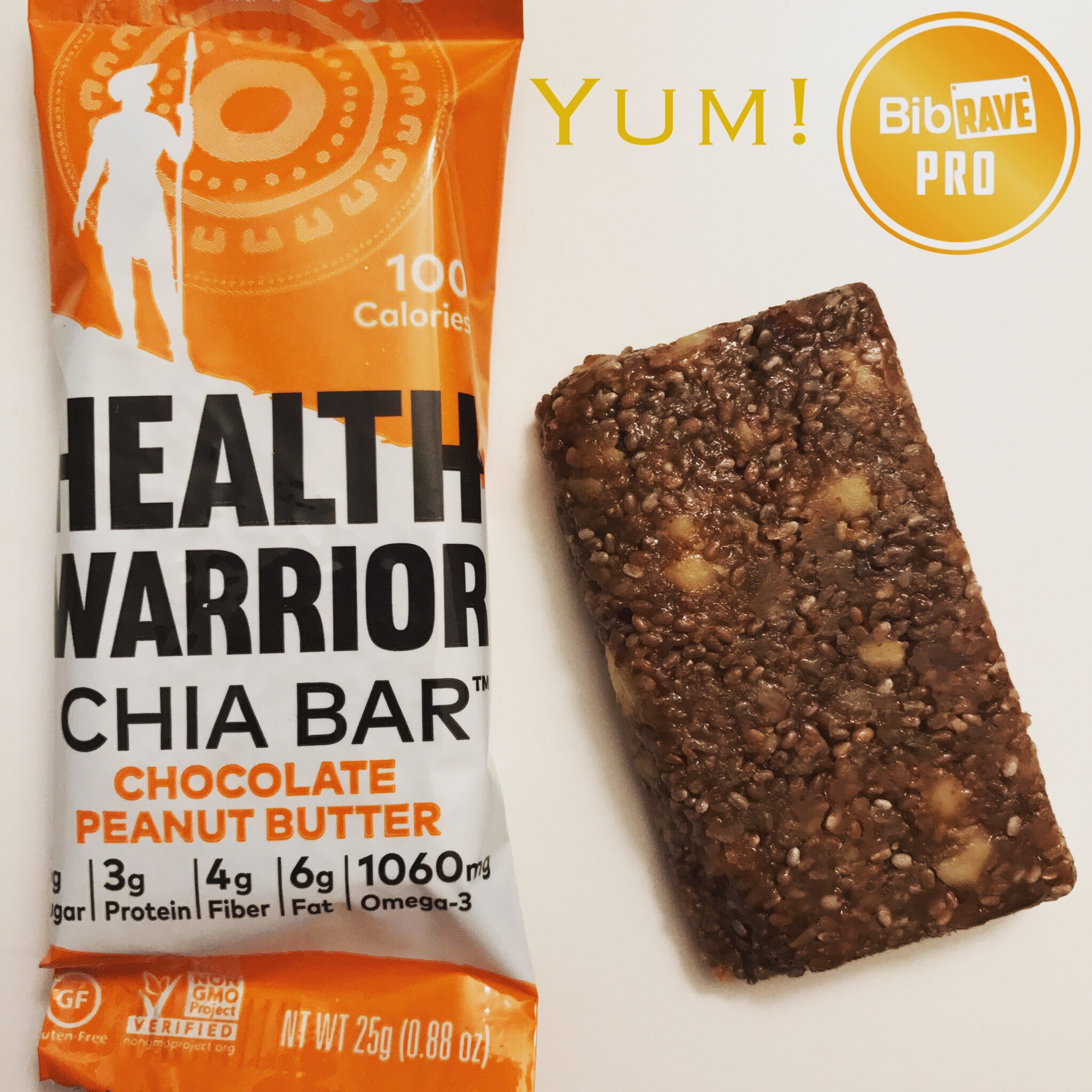 Health Warrior
Health Warrior is a superfood company that believes better health will build a stronger society. All of their products have a superfood as the first ingredient. A superfood is one of the most nourishing foods on the planet. Ounce-for-ounce, chia boasts more omega-3s than salmon, more protein than an egg, more calcium than milk, and more fiber than flax.
Health Warrior's products combine chia and superfoods in a way that tastes awesome and actually fits into the pace of real life. After all, healthy food can't do its job if you don't actually eat it! Luckily, these bars are super easy to grab for on-the-go snacking.
Health Warrior Chia Bars
Health Warrior Chia Bars are: 100% vegan, Certified gluten-free, Non-GMO, Soy-free, and Kosher. The bars are around 100 calories each and contain protein, omega-3s, and lots of fiber. They are not loaded with sugar, so you feel good eating them. This is particularly important to me as I am trying to reduce my sugar intake at the moment. One of my friends recently needed to have some dental work after a lifetime of sugary treats wreaked havoc on her smile. The Dentist in Lancaster who she went to see did a fantastic job of repairing her smile, but she has definitely inspired me to take looking after my teeth and my overall health more seriously. Back to the bars though and they are small and convenient to grab-and-go when you need a quick snack. I keep a couple bars at work, as well as a few bars in my purse. Now I have no need to get hangry!
Health Warrior Chia Bars can be found in a lot of different places. I practically ran into a cart of them at Wegmans as they were being stocked. You can also find them on Amazon!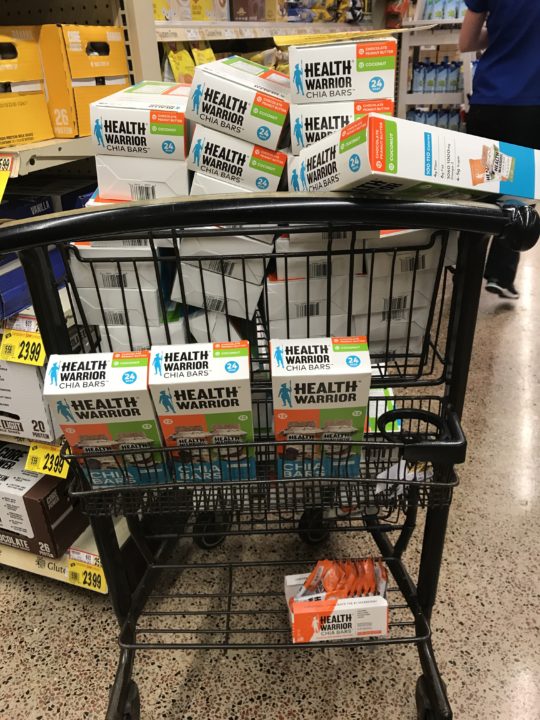 What do I think?
I have tried two different flavors of Health Warrior Chia Bars. Of the two, I prefer the Vanilla Almond over the Chocolate Peanut Butter. There are TONS of different flavors available, so you are sure to find one that you like. Health Warrior also offers bars with pumpkin seeds. I REALLY want to try these out!
These Chia Bars are soft and chewy. They are a little small, so I usually end up eating two of them in one sitting. But, they are convenient for me to keep in my purse when I need a pick-me-up.
The one thing that is slightly annoying is that the Chia seeds get stuck in your teeth! Because of this, I would not use these bars as a mid-race energy booster because you won't have time to pick your teeth! LOL! Although that is nothing that a bit of brushing cannot help with. But, they are great pre- and post-run! I enjoyed one after running the Marine Corps 10k!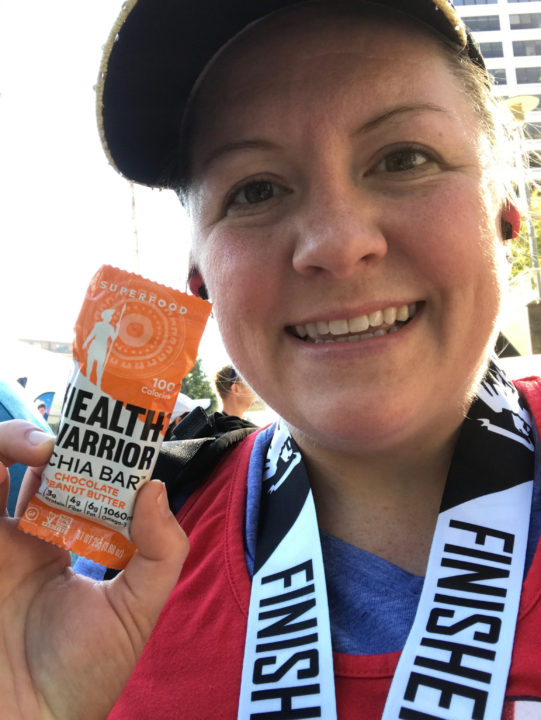 Marathon Training: The Coloring Book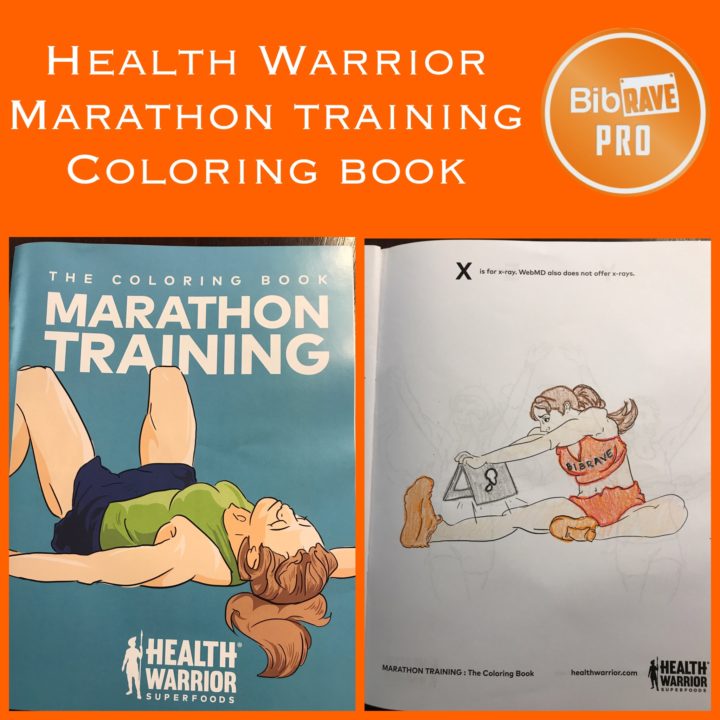 In addition to Chia Bars, Health Warrior offers a new, fun item – Marathon Training: The Coloring Book! Let me tell you, this coloring book is fun. It takes you through the ABCs of marathon training. From A is for asphalt to Z is to ZZZZzzzzzz, color in all of your favorite (and least favorite) running moments. It is a fun and relaxing way to spend any down time that you have while resting up from your runs!
Get your own FREE Coloring Book with any purchase!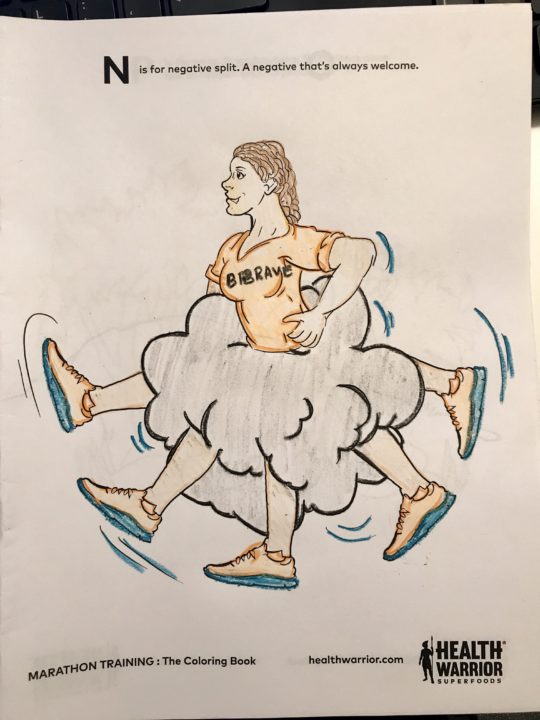 Want to try a sample?
Ready to try a Health Warrior Chia Bar, but can't commit to a full box? Now you can try any three Health Warrior bars of your choice for just $4.99 and FREE expedited shipping! Choose flavors from any of our Chia Bars, Superfood Protein Bars, or Pumpkin Seed Bars! Visit here to get your samples!