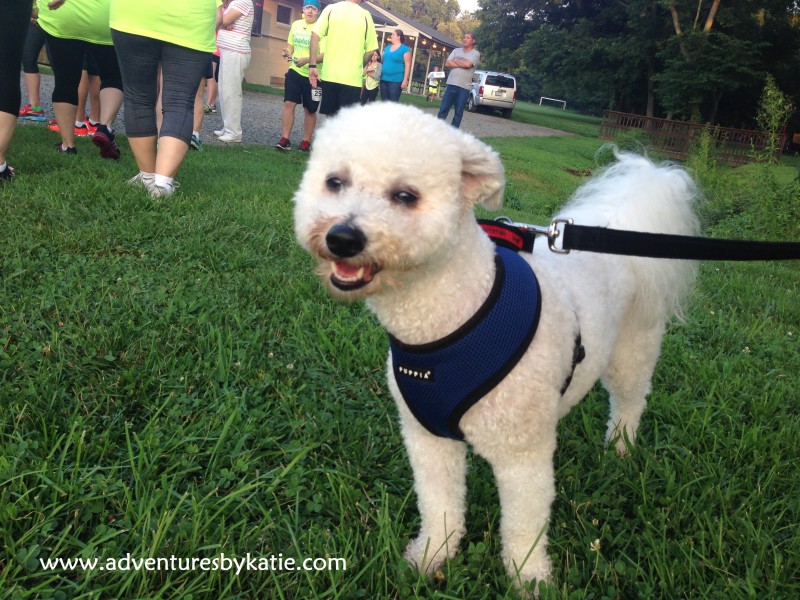 Summer Glowstick 5k
I always like evening/night runs. You don't have to get up early, it is generally cooler, and you have the chance of an amazing sunset. Bishop's Events holds a glowstick runs a few times a year and they are always really fun.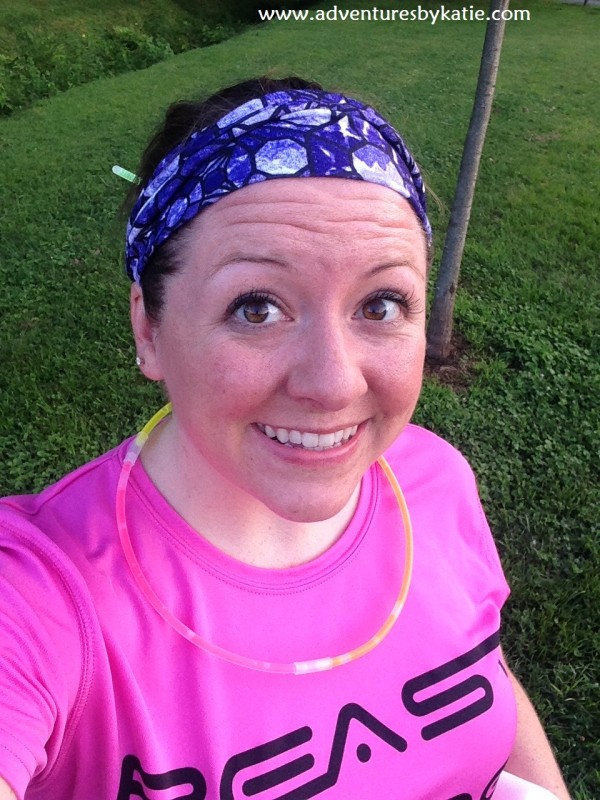 These evening races generally take place at Old Mill Park in Fredericksburg, on a paved bike path that runs right next to the river. There is an awesome view of the water and I caught the sunset at the turn-around point!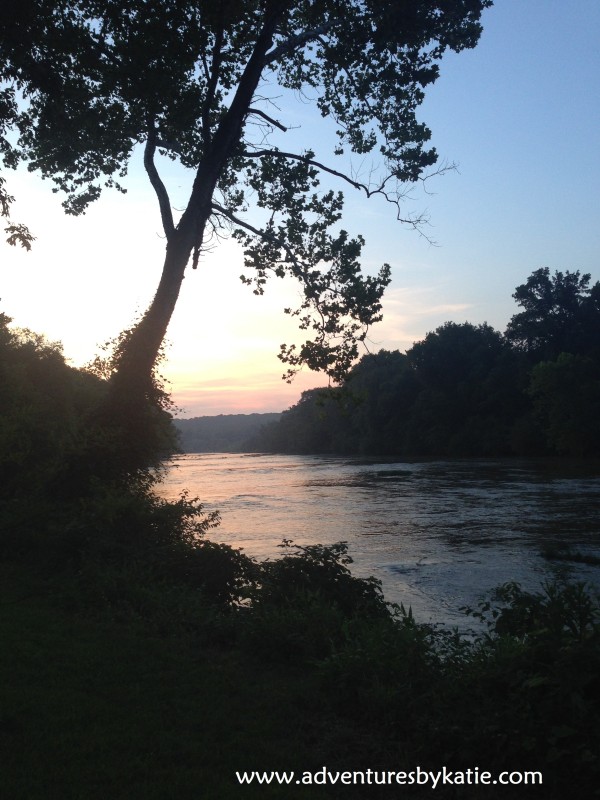 Maestro ran this race with me. Our final time was 43:07, with an overall pace of 13:53. We had a great time, I just wish that it got a little darker while we were running so that we would glow more!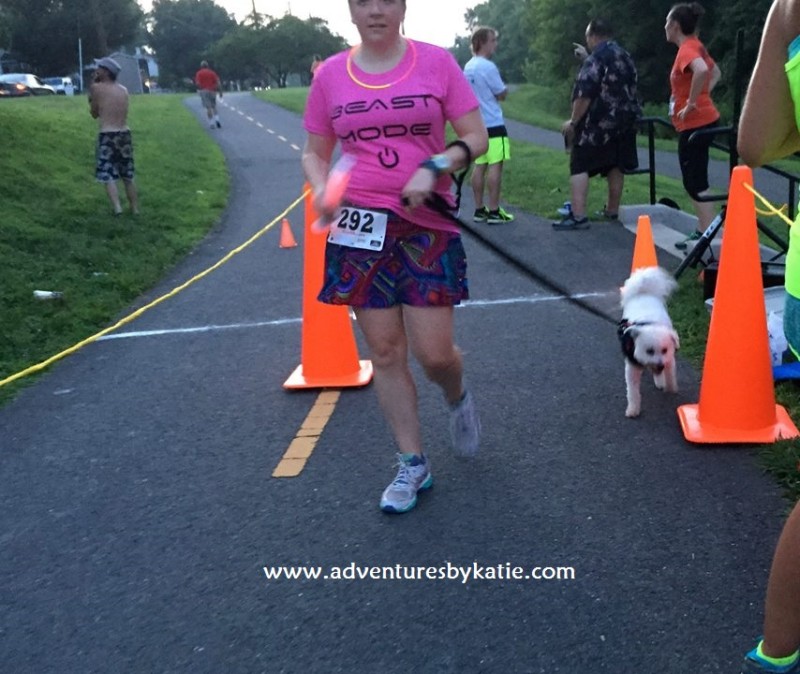 Some upcoming Bishop's Events evening races include:
August 29 – Starlight 5k in Prince William Forest Park
and
September 19 – Glowstick 5k at Old Mill Park
For more recaps of Bishop's Events races, click here!