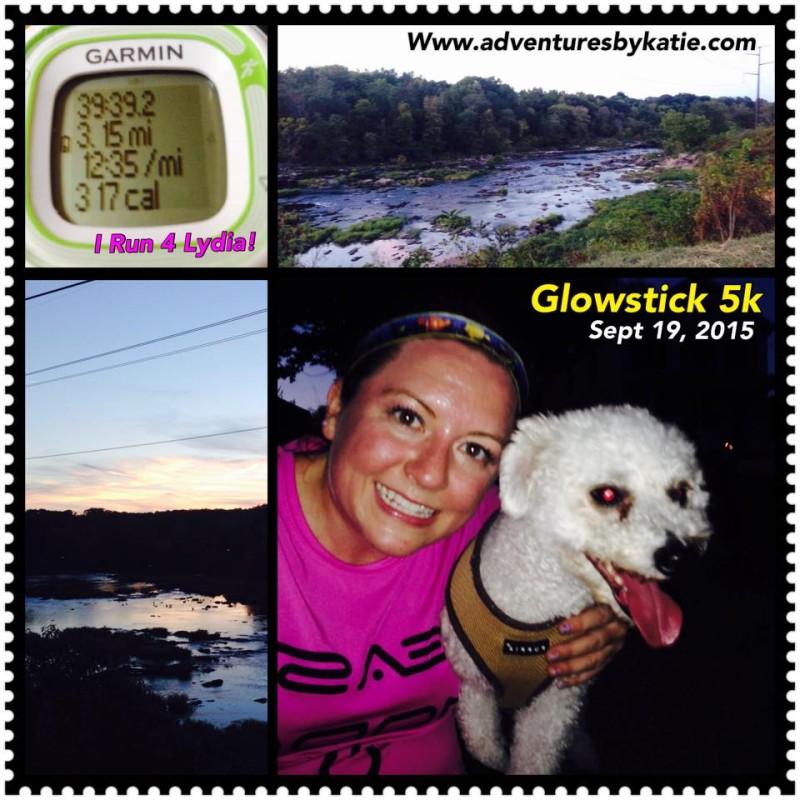 I always love evening races, especially when they are somewhere scenic. Bishop's Events has quite a few evening races at Old Mill Park in Fredericksburg, VA, and Maestro and I love to go and run!
Glowstick 5k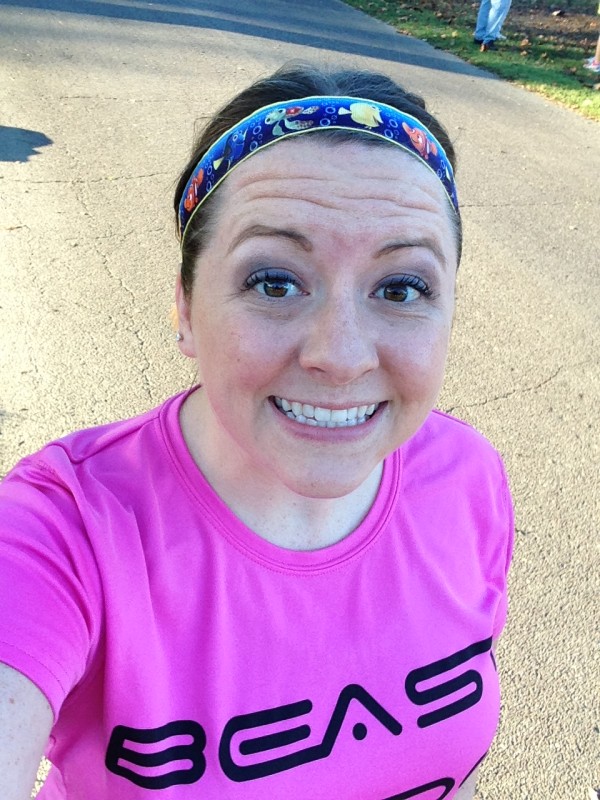 It was  a good evening for a run. Not to hot (just a little humid), but the sky was clear and I was excited to watch the sun set over the river.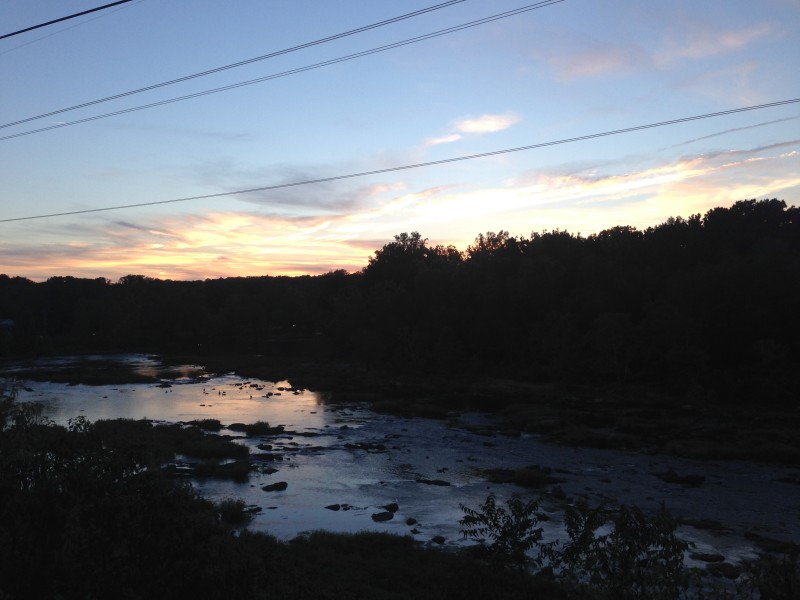 The race started at 6:45pm while it was still light out, but the sky was beginning to be colorful from the sun setting. By the time I got to the halfway point  where we turned around, it was starting to get darker and the water was looking awesome!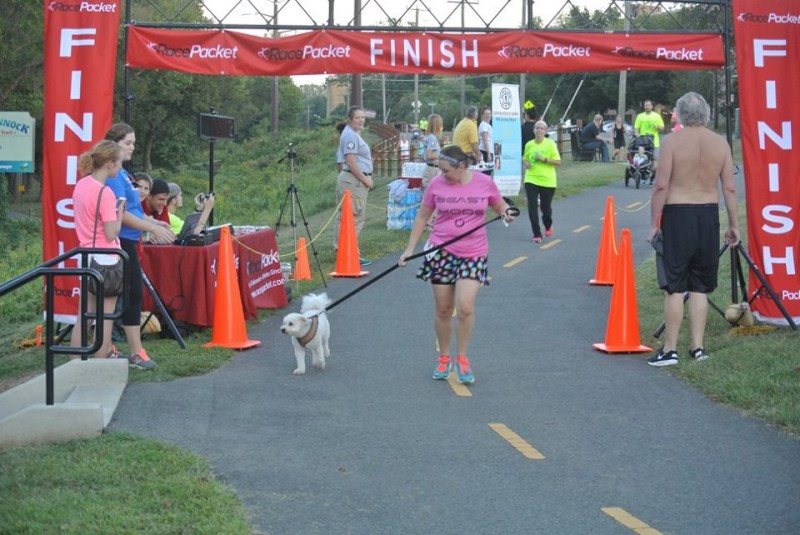 Usually Maestro runs 5ks in about 45 minutes, but about 3/4 miles from the finish, he got a second wind and started running. He didn't want to stop, so we sped to the finish line and finished in 39:57, with a pace of 12:52! The pace was pretty fast at the end and I was definitely huffing and puffing as we crossed the finish line. Great job Maestro!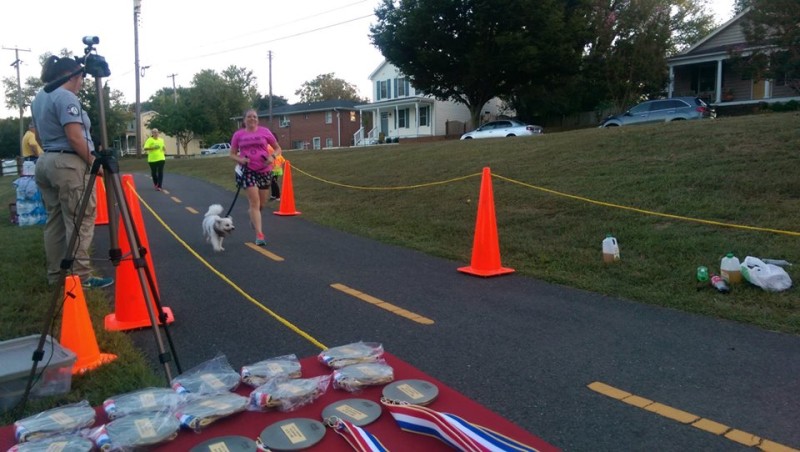 Want to read more race recaps from Bishop's Events?
Looking for races? Check out Bishop's Events!