Disclaimer: I have received a samples of KT Tape to review as part of being a BibRave Pro. Learn more about becoming a BibRave Pro Ambassador (tell them I sent you!), and check out BibRave.com to review, find, and write race reviews!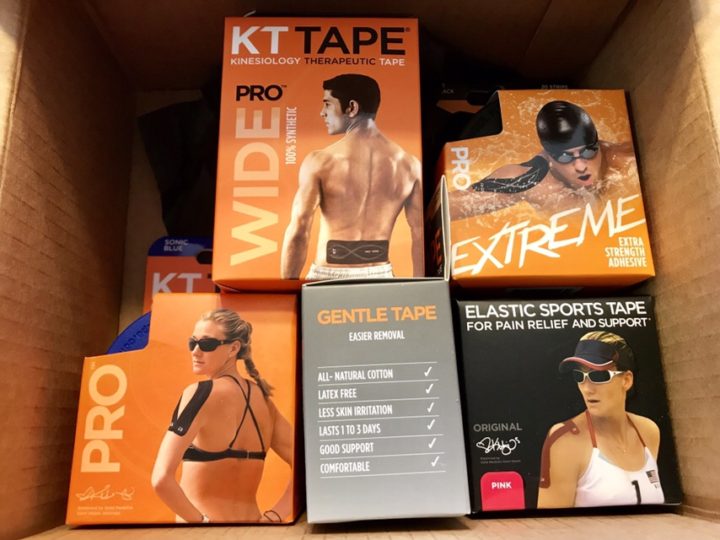 KT Tape
I'm sure most people have heard about KT Tape, a wondrous thing for those with muscle pain or other annoyances. I have been wearing KT Tape on and off for a few years. It has helped with my ankle, IT Band, Carpal tunnel, neck/back, calf…and many other body parts.
It is believed that when applied correctly, KT Tape lifts the skin, decompressing the layers of fascia, allowing for greater movement of lymphatic fluid which transports white blood cells throughout the body and removes waste products, cellular debris, and bacteria.
KT Tape is great to use during exercise AND after as you recover. It seems that I never know what is going to hurt while running, so I generally tape myself after the fact depending on what extra support I need.
If you are unsure how to apply KT Tape, their website and youtube has a lot of helpful "how to" videos. It helps to have a partner to assist you for the hard-to-reach areas, but I have "successfully" applied it by myself! LOL!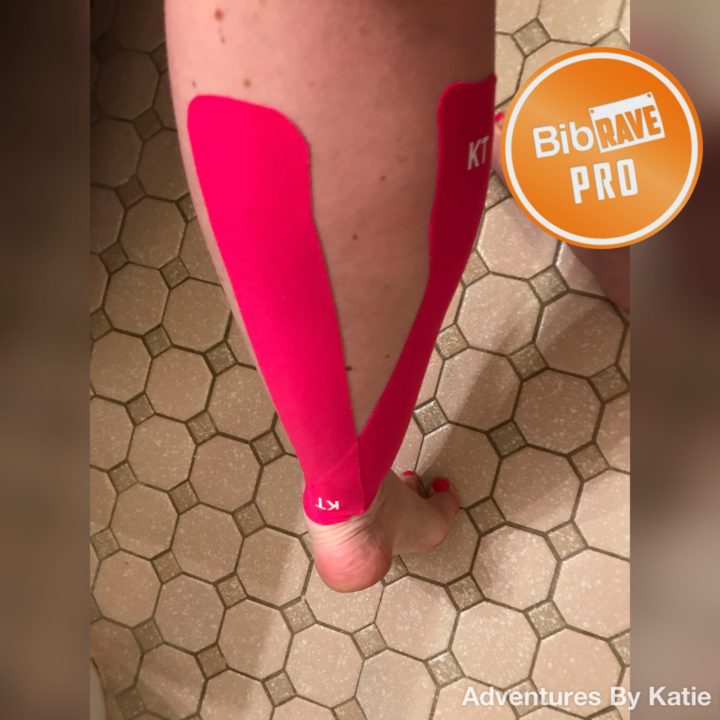 So Many Options!
There are so many different options of KT Tape to choose from: Cotton, PRO, Wide, Pro Extreme, and many more products. They also come in different colors to coordinate with your tastes and/or outfits 🙂

My favorite KT Tape product is the PRO Extreme because it lasts about a week, even with hot, soapy showers. I have found that the KT Tape Cotton is TOO gentle on me and doesn't really like to stay on my skin for very long. However, it is a great option for those that have sensitive skin or need  to be latex-free. The KT Tape Wide is great for my back when I have long orchestra rehearsals. It helps to support my muscles and relieves cramps.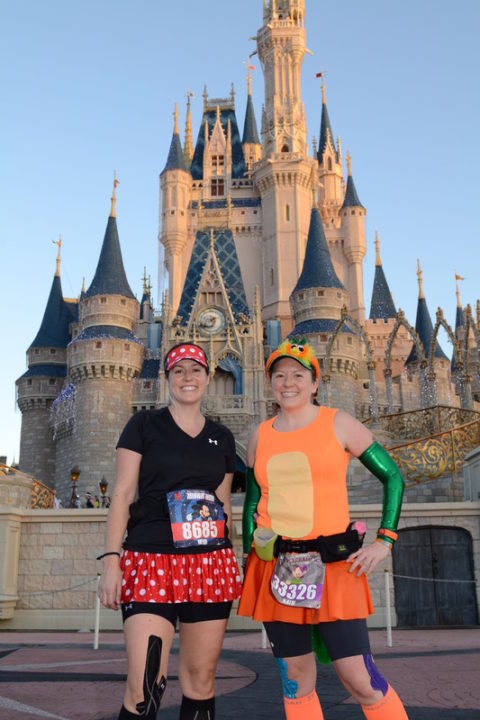 KT Tape and Expos, oh my!
KT Tape attends a lot of expos and will tape you up if needed. There has been many times that I have been taped at Disney Runs, including for the Dopey Challenge. Be careful, though, sometimes the lines are super long because everyone wants to get taped! I am hoping they will be at the Rock'n'Roll Virginia Beach Half Marathon Expo in September!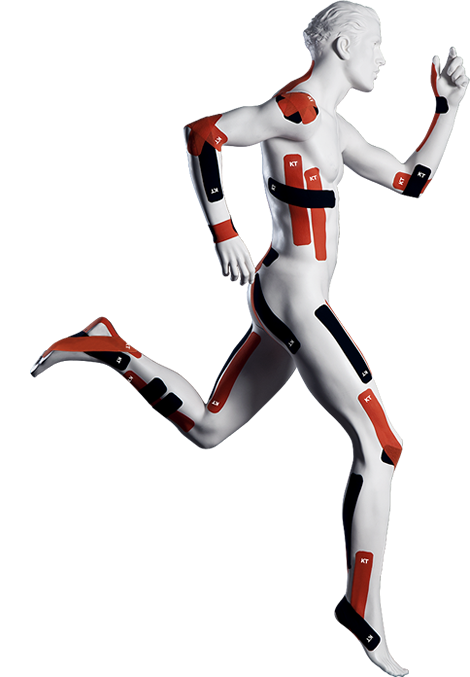 Here's a Discount!
Visit www.kttape.com and use promo code "BIBRAVE30" for 30% off your order!
In addition, all KT Tape products are FSA/HSA eligible!
Check out my fellow BibRave Pros KT Tape reviews:
Healthy Living 
Run with no Regrets
The Swag Mama
MDRunning
RunNerd Girl
Organic girl runs
Miles of Sunshine