No More Blisters thanks to KT Tape!
Disclaimer: I received KT Tape products to review as part of being a BibRave Pro. Learn more about becoming a BibRave Pro(ambassador), and check out BibRave.com to review find and write race reviews!
KT Tape Blister Prevention and Treatment
I love KT products and am a frequent user of the KT Tape to help my foot and IT Band not hurt so much during and after my runs. But now, they have another product that would have been so useful during the Blue Ridge Marathon this past April. Keyword: blisters!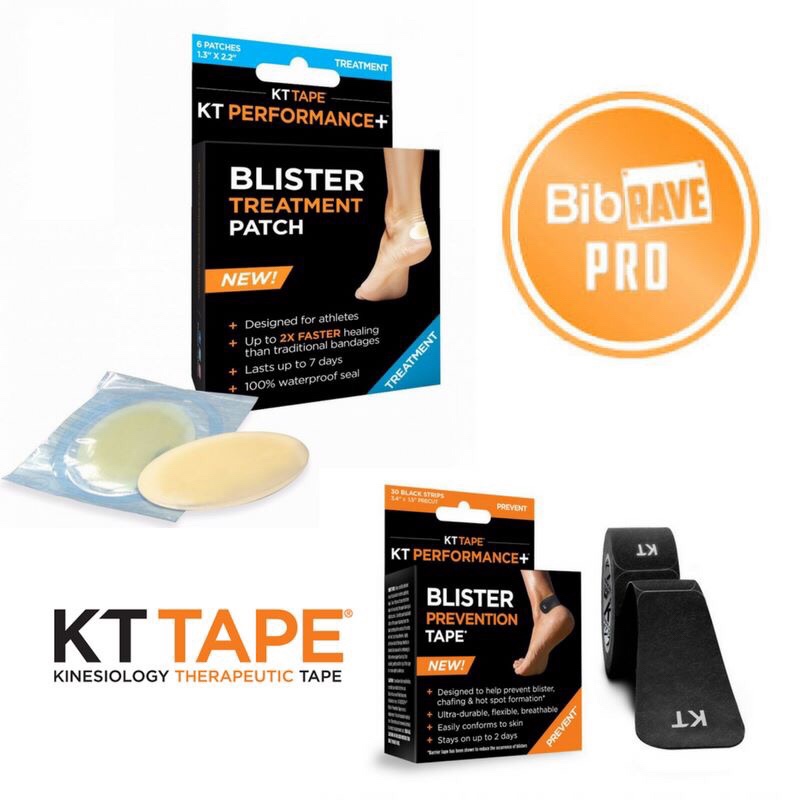 KT Performance+™ Blister Prevention Tape
The KT Performance Blister Prevention Tape is designed to help prevent blisters, chafing, and hot spot formation. With an ultra-durable, flexible, and breathable synthetic fabric, it easily conforms to skin and extremely thin to minimize friction!
Have a new pair of shoes that you need to break in but don't want to get blisters? Blister Prevention Tape! Have a pair of super cute sandals, but they rub your ankle? Blister Prevention Tape!
This tape was easy to apply and stayed on for the duration of my run. Wrapped around my toe, it even lasted through my shower!