Welcome back to the Mickey Monday linkup! The linkup centers around a love for Disney, sharing that love and connecting with others. The hope is the linkup will help become a great place to turn to for Disney content each week and help all the bloggers participating by helping readers find that great mouse-eared content. Please look at the bottom of this post for the links and how to submit your own link. I'm co-hosting with John from Run. Geek. Run (disney), so of course check him out. Each week we'll both have the linkup widget, so you'll be able to get to all the great bloggers!
---
Walt Disney World Jingle Jungle 5k
What comes after a trip to a runDisney Expo? A race of course! I had signed up to do the Jingle Jungle 5k in addition to the Wine & Dine Half Marathon. Call me crazy, but I LOVE Disney races!!! I did a double race last year by doing the Happy Haunted Trails 5k and Tower of Terror 10-miler on the same day. I survived, so I figured that it was a good idea. (And it was!) I dressed up as Christmas Olaf (Thanks Lydia!) and got ready for a great race!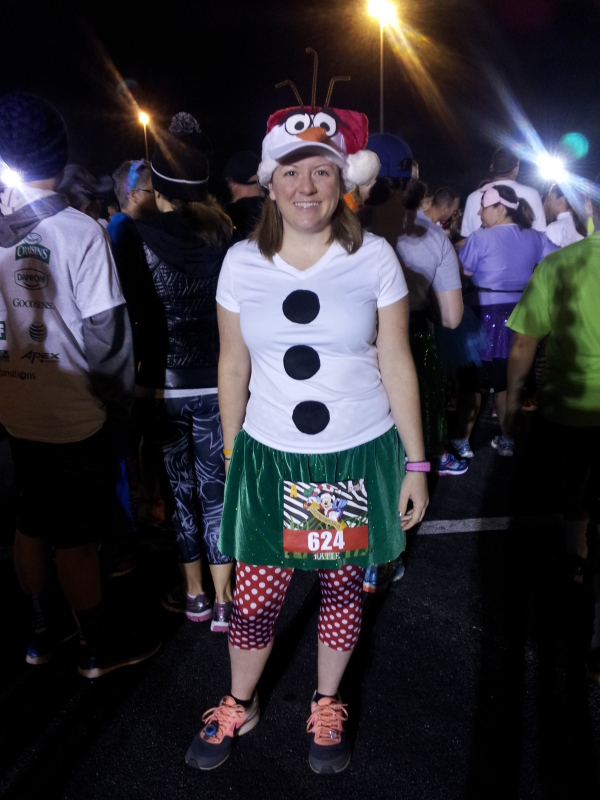 I got to Animal Kingdom in plenty of time to go to the bathroom and then stand in the ridiculously long line for Christmas Mickey and Minnie. But, if I'm going to be standing around anyway, I might as well get some pictures out of it! The people around me in line were nice and we chatted about some of the outfits and costumes that we saw. About an hour later, I finally made it up to Mickey and Minnie! I also stopped for pictures with the Christmas scenes and then still had plenty of time to make it over to my corral.

I was in Corral A!! I have only been assigned to Corral A one other time: for the Happy Haunted Trail 5k (but I moved back to be with my family). So I was pretty excited this time to be able to start first! I'm pretty sure that they did corrals based on our names or our sign-up times because there was a wide mix of people in it, from the elderly, to young children, to the winner of the 2014 Disney Marathon! Regardless, I weaseled my way to the very front of the starting line!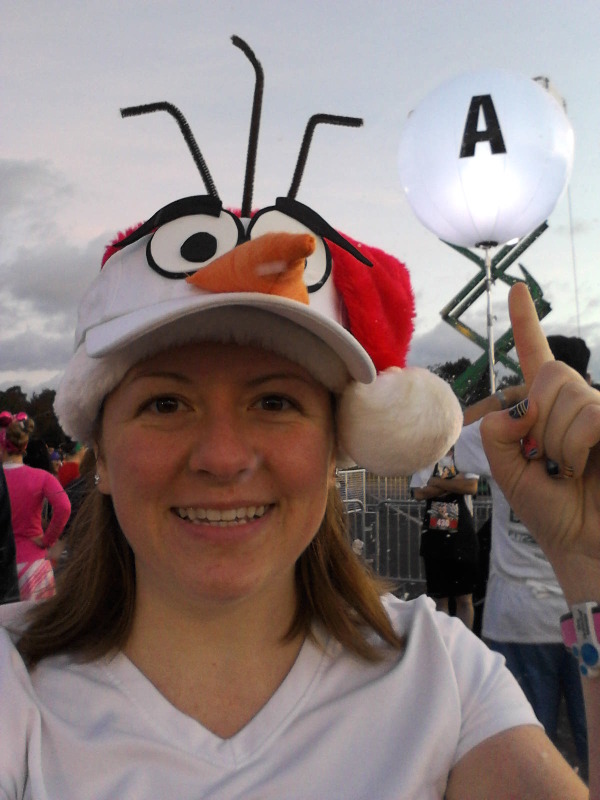 Imagine my surprise when the person next to me turns around and says "Hi Katie!" I'm famous! LOL! It turned out to be Debbie, a follower of my blog and a Team #runDisney member! We chatted for a bit and got ready for the MC's to start their pre-race show.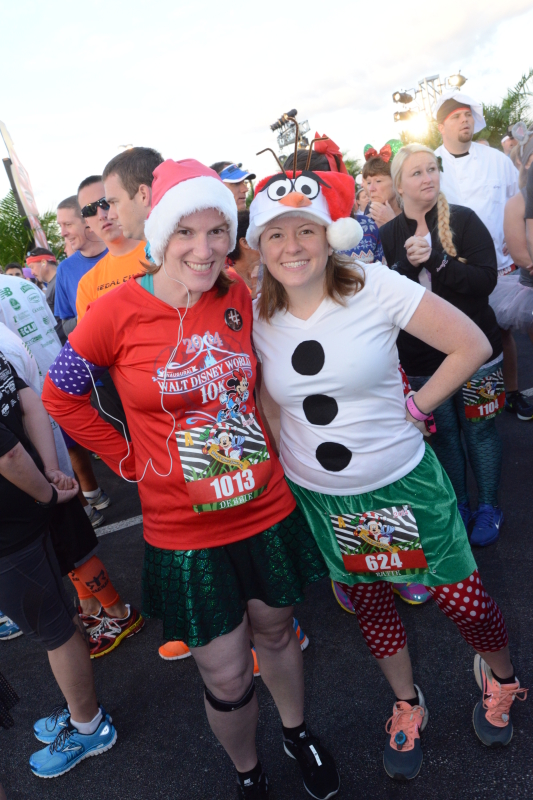 Of course Mickey and Minnie joined the MCs at the start line and I had a great view! And finally – we were off! By the time I was 3 steps past the start line, the winner of the marathon was already 1/4 mile away! Crazy! Regardless, I jogged a bit, but didn't push myself too hard and soon tons of people were passing me. No worries, though!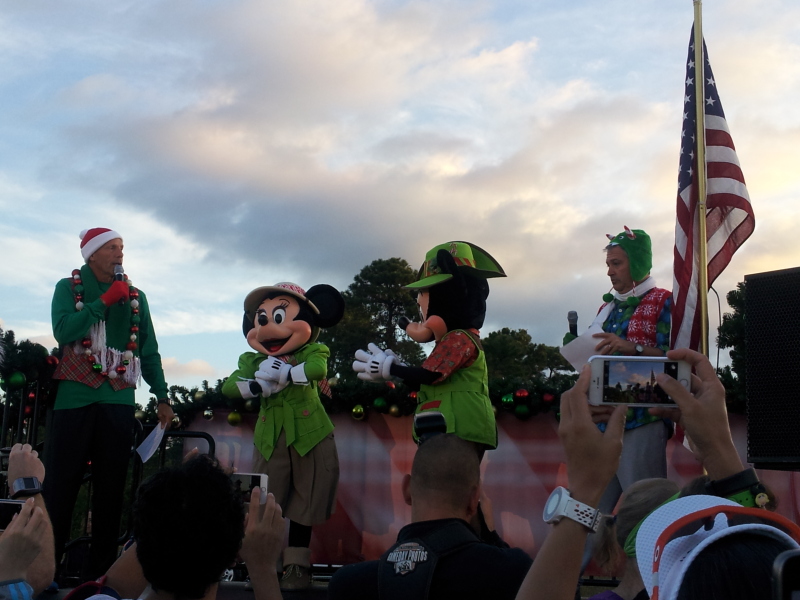 The first mile of this race was through the parking lot of Animal Kingdom. The energy of the race was so good that I got to mile marker 1 so fast! Soon we were entering Animal Kingdom. Because this 5k was untimed, my goal was to stop for every picture stop. I wasn't going to run much of the race because I wanted to save my energy for the half marathon later. I also wanted to just have a relaxing time with thousands of my best friends! The first stop was Santa Goofy!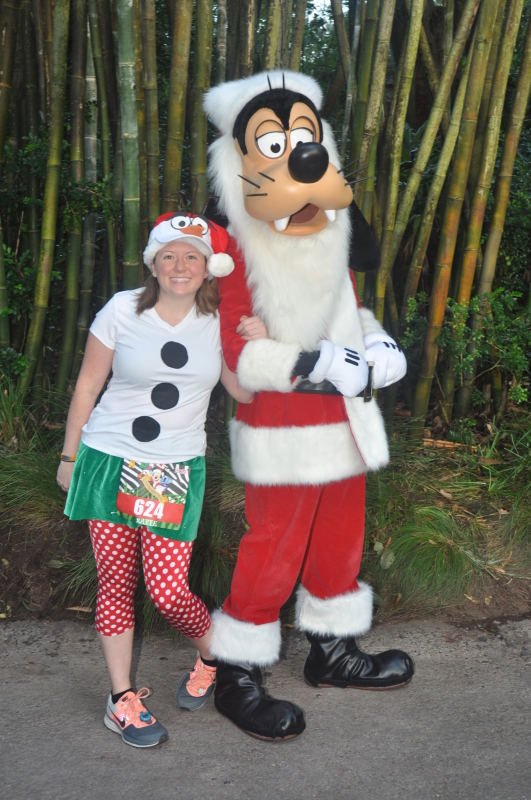 We ran to the left of the Tree of Life and through Africa, where I met up with Rafiki and Timon.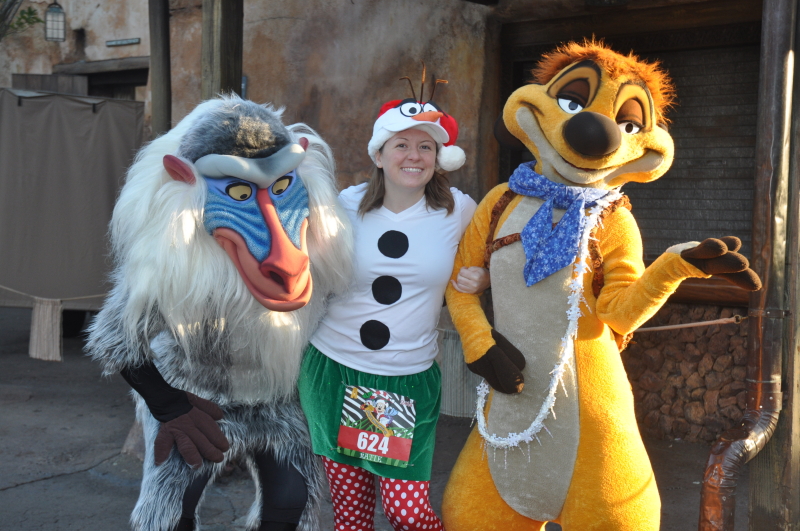 Then we crossed through towards Asia, but not before stopping for a picture with the Tree of Life.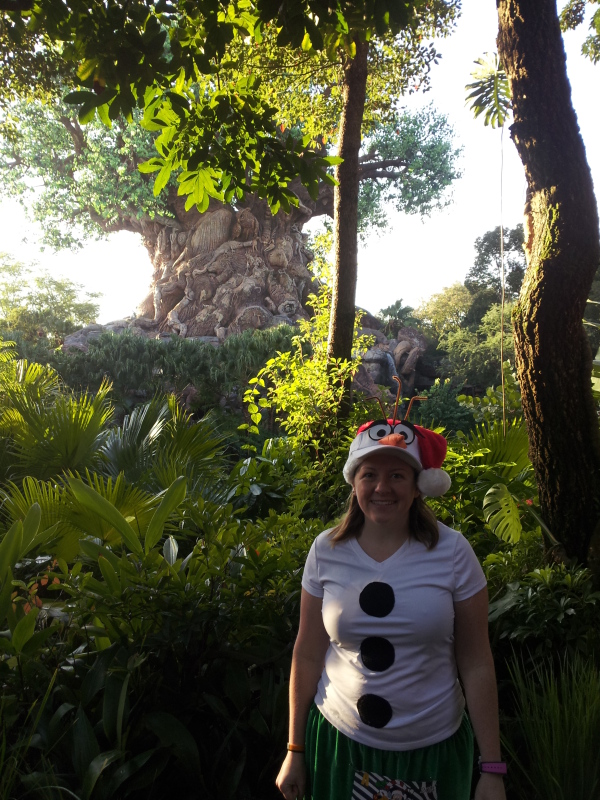 Next up was King Louie and Baloo!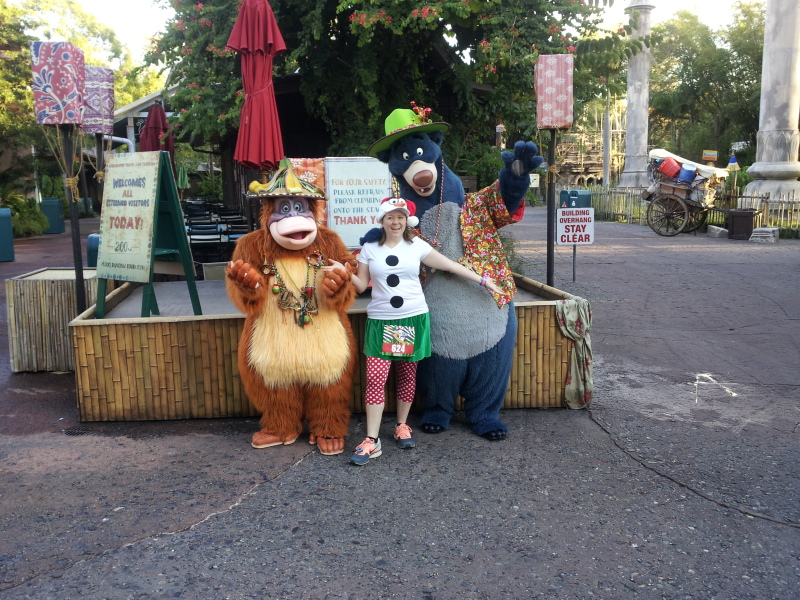 We then ran past Expedition Everest and then ended up backstage. I had run back here during the Disney Marathon in January and the Expedition Everest Challenge, so I had seen this area before, but they had some characters and props back here waiting for us!
I got to visit Winter Donald: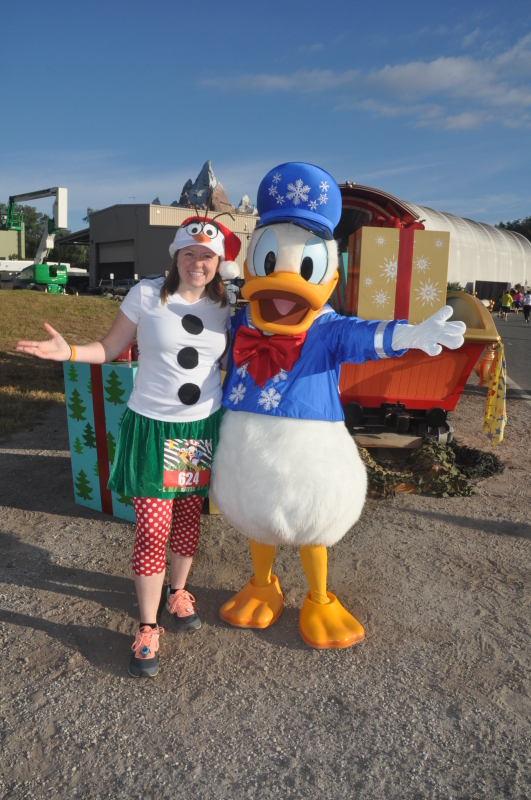 I got to see the back of Everest and the huge Animal Kingdom Christmas tree un-assembled! (This was pretty neat to me!)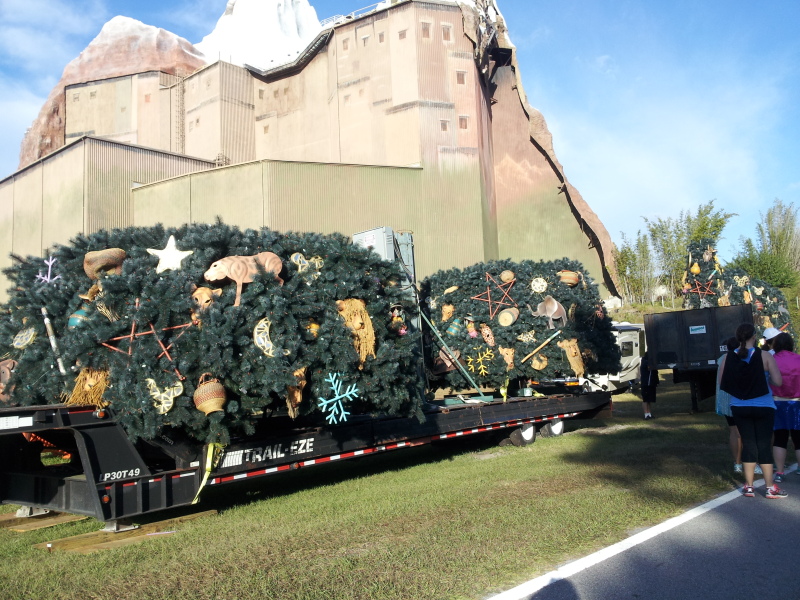 And of course, Pluto with his festively decorated house!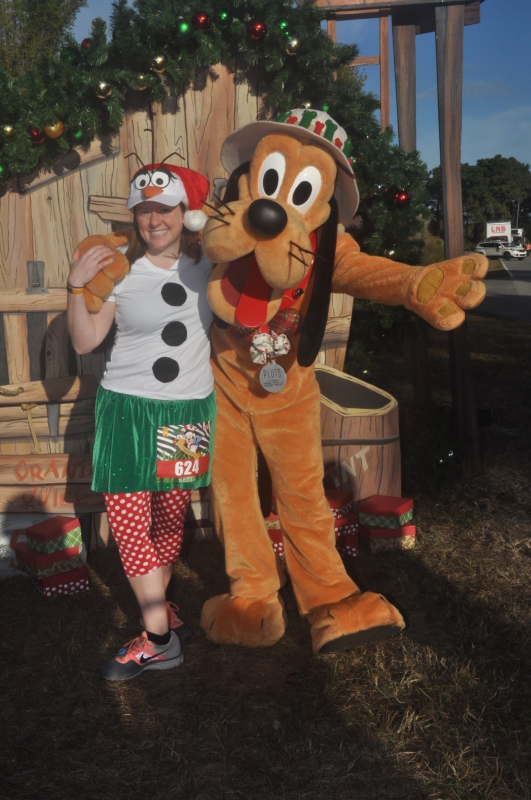 There was a dragon: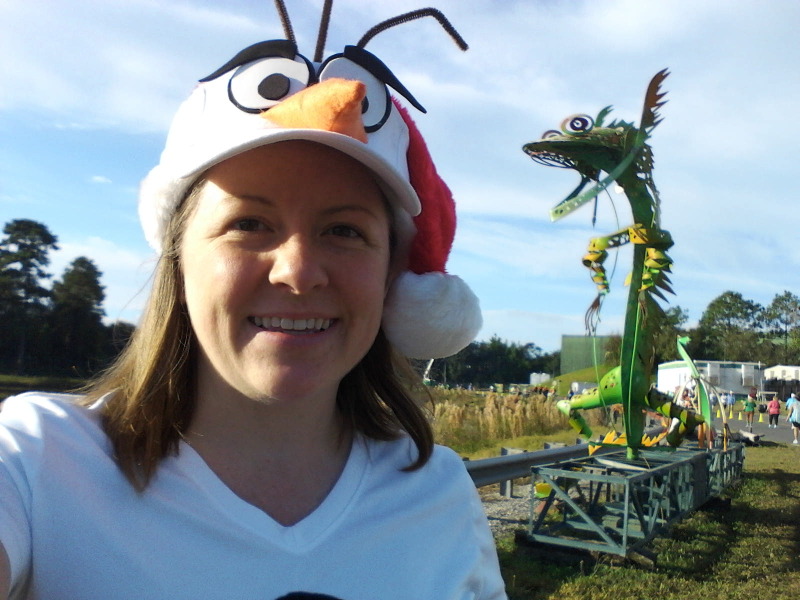 And a crocodile!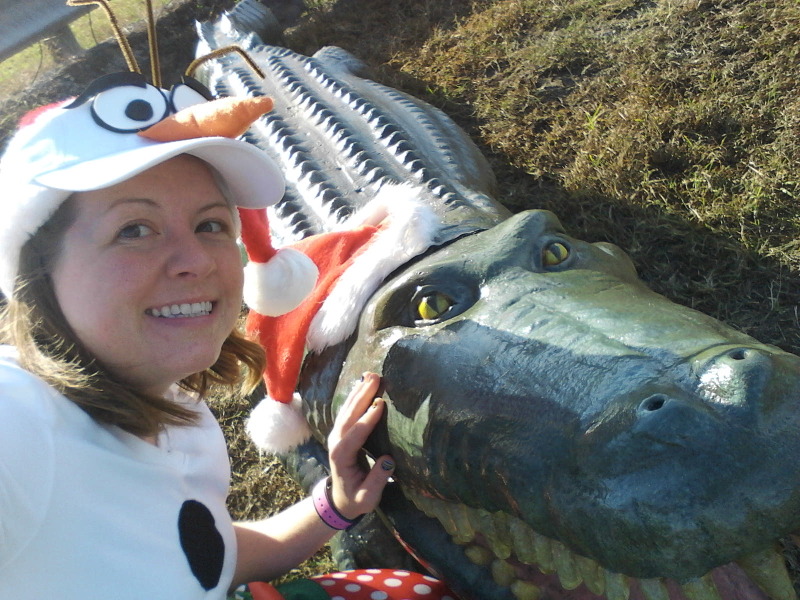 Finally we were back on track and I saw Chip and Dale. The line was a bit long, but I was not in a rush!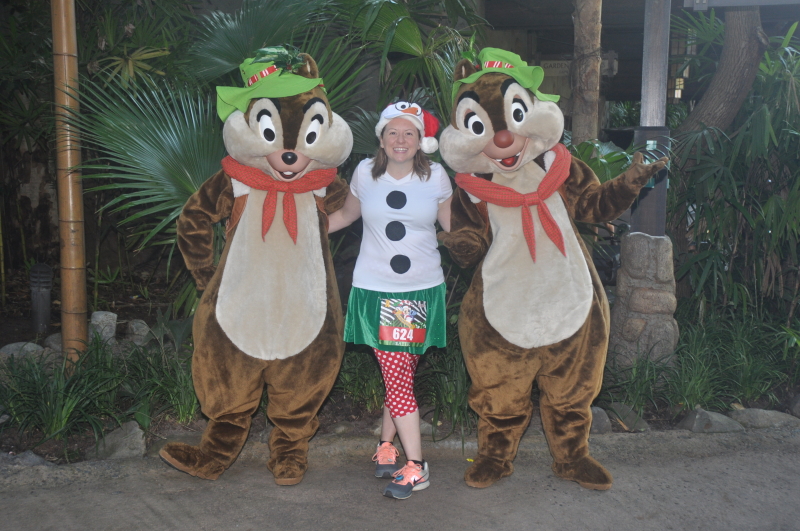 All in all, I thought this was a great race! I love Animal Kingdom anyway, so running through it is pretty awesome for me. There were a lot of characters out and I loved seeing everyone in holiday-themed costumes!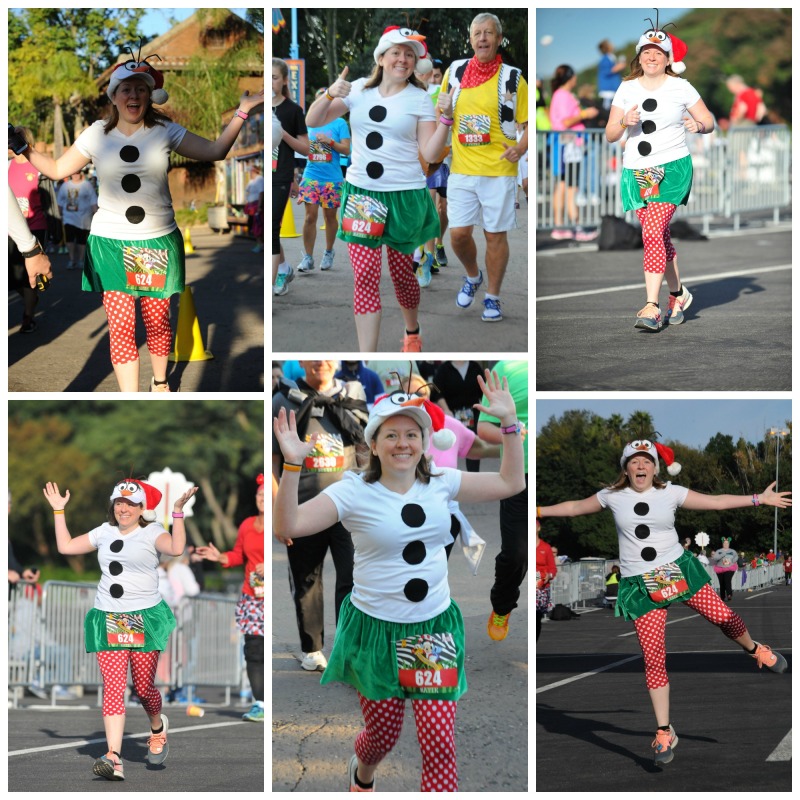 Three miles sure do fly by when you are having an awesome (slow) run at Disney! It took me about an hour and a half to make my way through the race. Those picture stops do take a long time!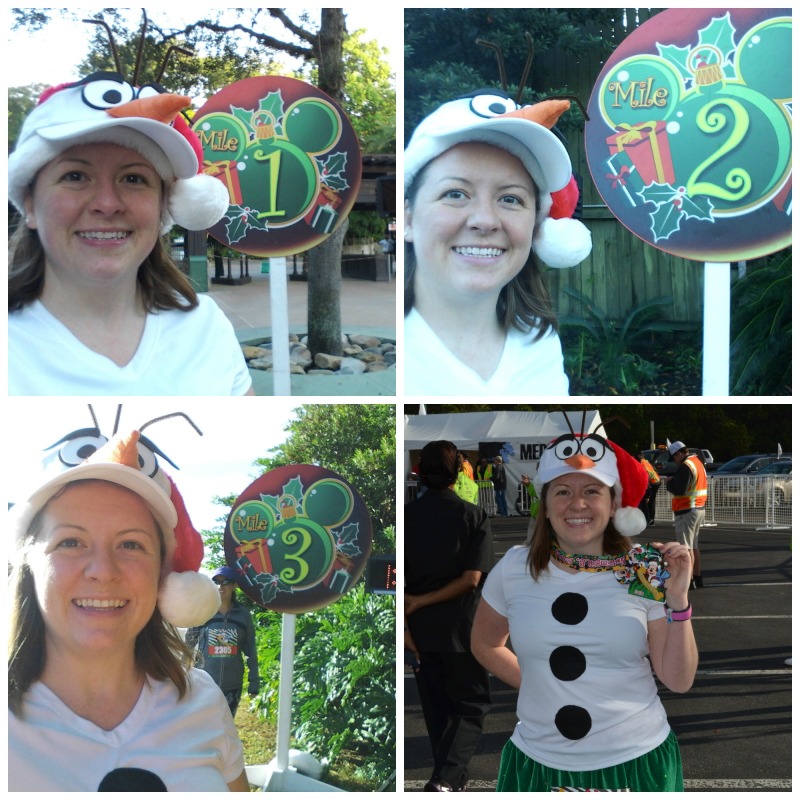 And of course I had to get a medal shot! A lot of people complain that the 5k medals are rubbery medallions, but I still think they are very special and I wear them proudly!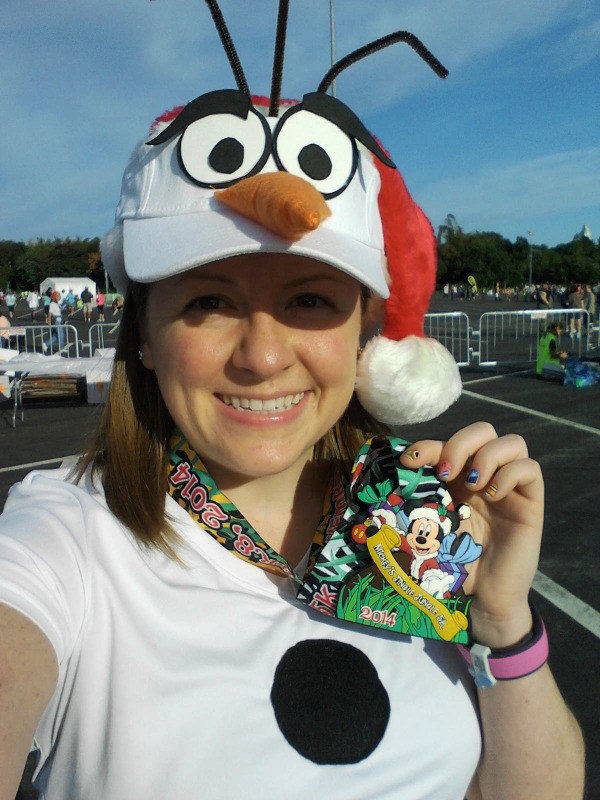 I loved this race and would do it again!!!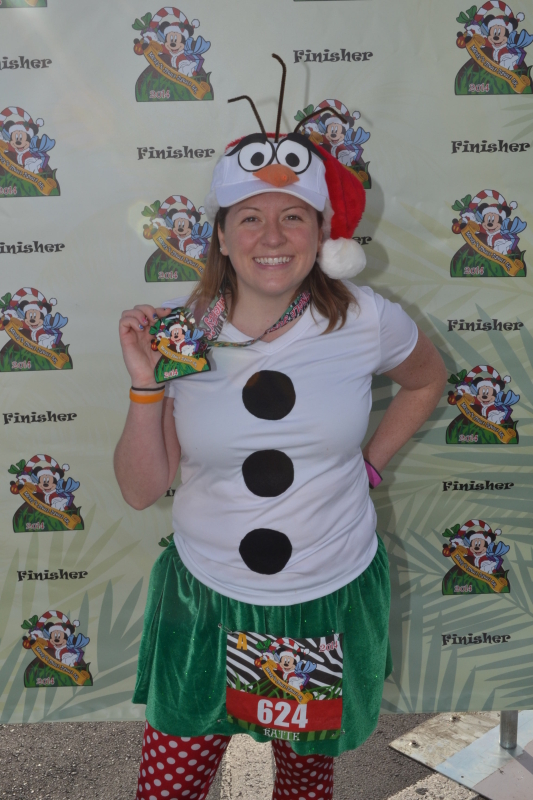 ---
It's Mickey Monday!!!
To read past Mickey Monday Submissions, please click here!
Mickey Monday link-up guidelines:
   *The post just needs to be about anything Disney related.
*New posts are fantastic, but for now, if you have a great old post you want to share, drop it on in.
*Try to visit as many of the posts that you can as time allows. The point of this is to share and support each other.
*If you're going to be a regular, please link back to the host posts. It's just good etiquette and frankly, that's how others will get to your fellow Disney lovers content. Without that link back, they can't find the linkup and, therefore, the other blogs. Help me help you!