Today's post is a special one! When I was at Disney World for the Wine & Dine Half Marathon Weekend, they were just barely starting to put out the Christmas Decorations. I very much enjoyed touring the resorts back at Christmas 2012, so when my friend Patricia told me she was going to Disney World, I knew that I wanted her to write about the decorations! So, please enjoy her post and please give her blog a like!
---
Holiday Decorations at Disney World
Written by Patricia
Have you ever been to Walt Disney World during the Christmas season? The parks and resorts are bursting with Christmas cheer. Disney starts decorating on November 1st each year. It has always amazed me to see pumpkins outside the Magic Kingdom Train Station and in Town Square on October 31st and then be greeted on November 1st by poinsettias and nutcrackers. The Magic Kingdom is fully decorated by mid November, just in time for the start of Mickey's Very Merry Christmas Party events. All the parks and resorts are Christmas card ready by November 20th.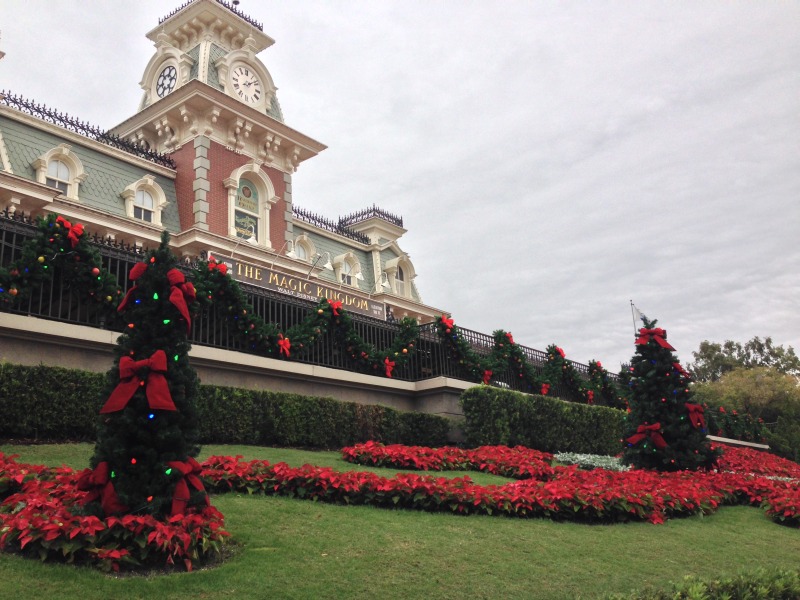 This is a great time to resort hop and see how each Disney property shows off it's Christmas spirit. We arrived at our home resort just after lunch. Since we had tickets to Mickey's Very Merry Christmas party later that evening we decided to take in some holiday cheer with a tour of the monorail resorts.
Disney's Contemporary Resort
Our first stop on this Yuletide tour was Disney's Contemporary Resort. This year's gingerbread display is Frozen inspired while continuing to keep an "It's a Small World" theme. Guests can find the display on the Grand Concourse level. Olaf is ready for some warm hugs. Ingredients include: 311 pounds of honey, 514 pounds of flour, 212 eggs, 67 pounds of spices, 35 pounds of sugar syrup, 222 pounds of icing, 423 pounds of chocolate, 1500+ gingerbread shingles and 14 hidden Olafs.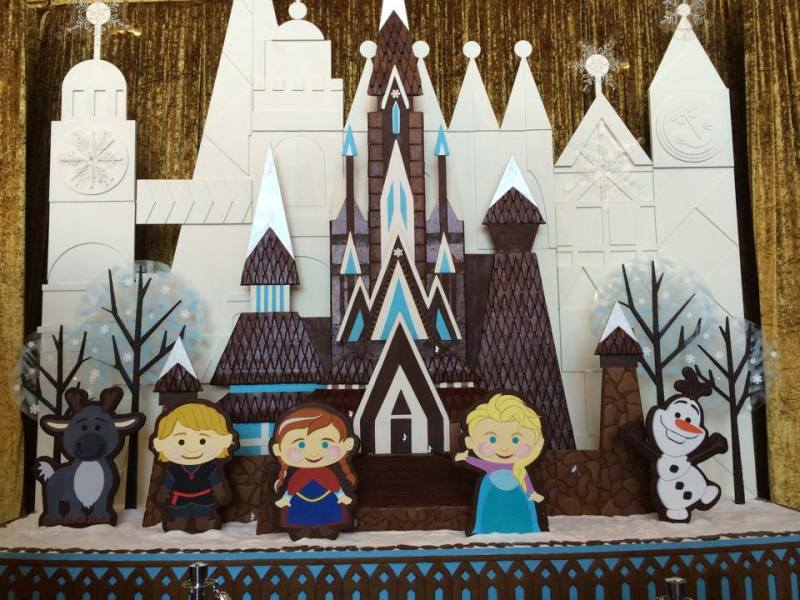 Disney's Polynesian Resort
Our 2nd stop was Disney's Polynesian Resort. This resort is currently under major renovation. We did not see any evidence that the holiday elves have been there yet. But we were told that Disney expects the Great Ceremonial House to be completed by mid December. Hopefully by then a few festive trees show up for guests. We did however, stop by the new Pineapple Lanai and treat ourselves to a Dole Whip.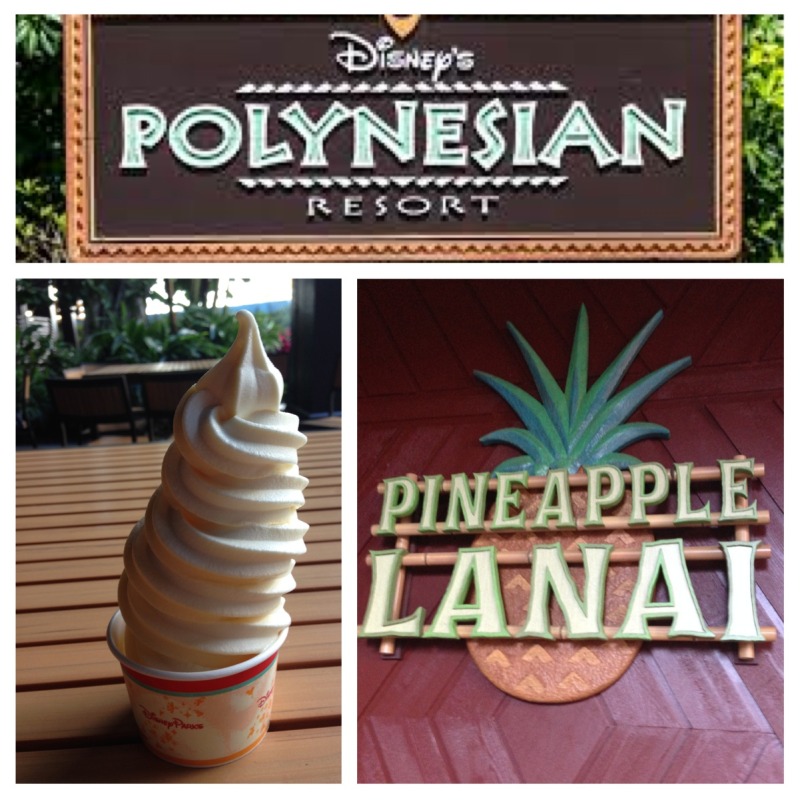 Disney's Grand Floridian Resort
Our final resort stop was Disney's Grand Floridian Resort. Some would say we saved the best for last. The 16 foot tall Gingerbread House did not disappoint. This is the 16th year Disney has constructed the house. Executive Pastry Chef  Erich Herbitschek puts the finishing touches each year by sifting confectionery sugar over the house to give it a dusting of snow.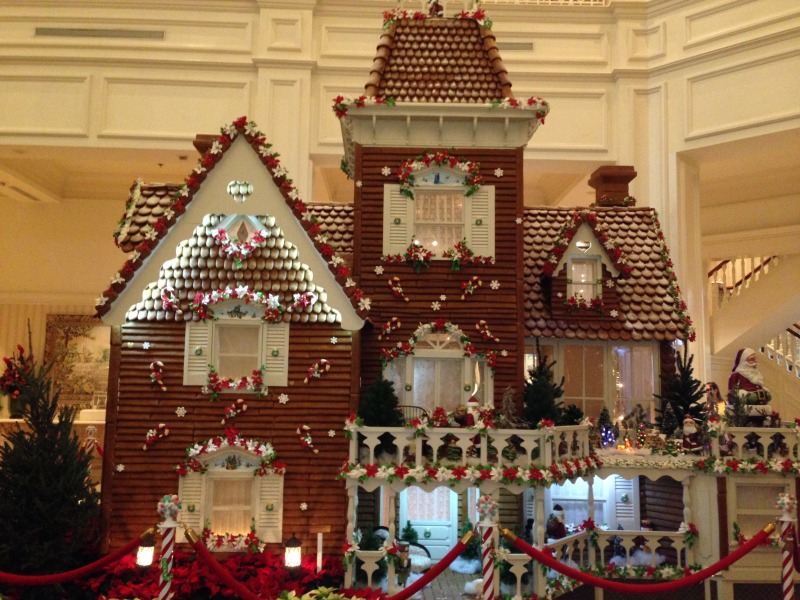 Disney incorporates characters in in the artwork of the house. Check out the detailed sugar designs over each of the windows.   All the figurines throughout the house are made of solid while chocolate and hand painted with colored cocoa butter.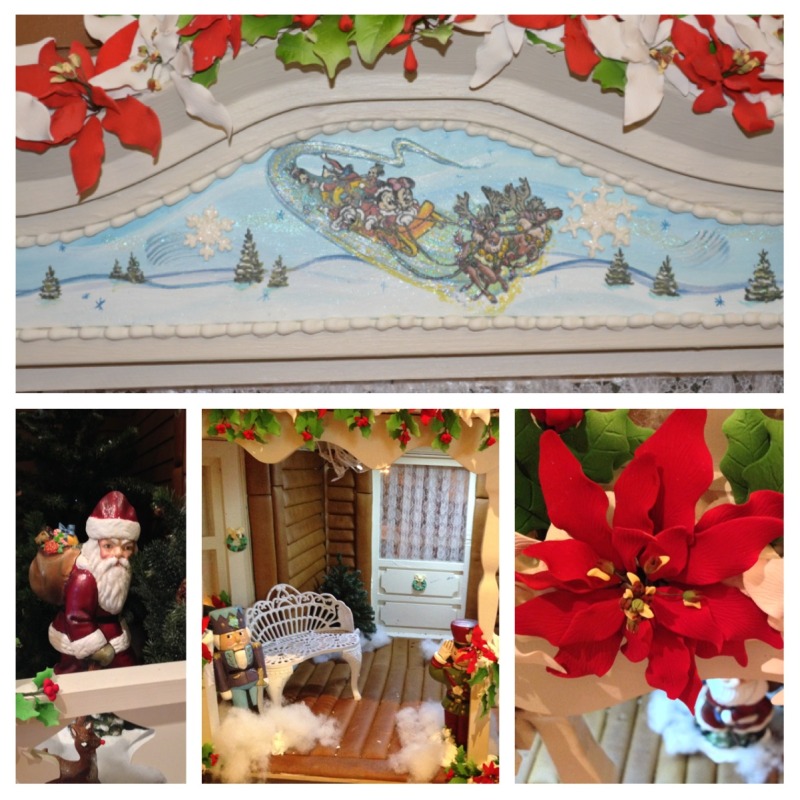 The beautiful garlands of poinsettias are made of sugar and royal icing.  Ingredients include: 1050 pounds of honey, 140 pints of egg whites, 600 pounds of powdered sugar, 700 pounds of chocolate, 800 pounds of flour, 33 pounds of spices and tons of Disney creativity.
Patricia lives in Virginia with her husband and two sons.  She is an avid fan of all things Disney and has been for many years. Her first trip to Walt Disney World was 40 years ago during their opening year. Since then she has taken 30+ trips to a Disney destination, staying on multiple Disney properties at each of the three resort levels. She cherishes the family memories that are made with each vacation.  Patricia has a passion for Disney trip planning. She has helped many friends and family members plan their trips.  You can find her tips for planning a trip full of magical memories here at www.MagicalMickeyTips.com and her Facebook page,  www.facebook.com/PatriciaMickusMagicalMemoriesTravel