Welcome back to the Magical Mickey linkup: the linkup centering around a love for Disney, sharing that love and connecting with others. I hope you find this linkup as a great place to turn to for Disney content each week and help all the bloggers participating out by helping readers find that great mouse-eared content. I'm co-hosting with John from Run. Geek. Run (disney), so of course check out his blog

---
 Sassagoula Floatworks & Food Factory
*This dining experience took place in November 2014.*
After the Disney World Jingle Jungle 5k, I knew I needed a feast to fill me up from my race that morning, but to also prep me for that night. We headed over to Port Orleans French Quarter for some brunch. (By the way, we were staying at Saratoga Springs, so we had to take the bus to Downtown Disney and then catch the bus to POFQ. We knew exactly what we were doing because we had done it before. Unfortunately, the people at DtD did not understand what we were trying to do and made us get on the wrong bus. Lesson learned – be assertive if necessary!)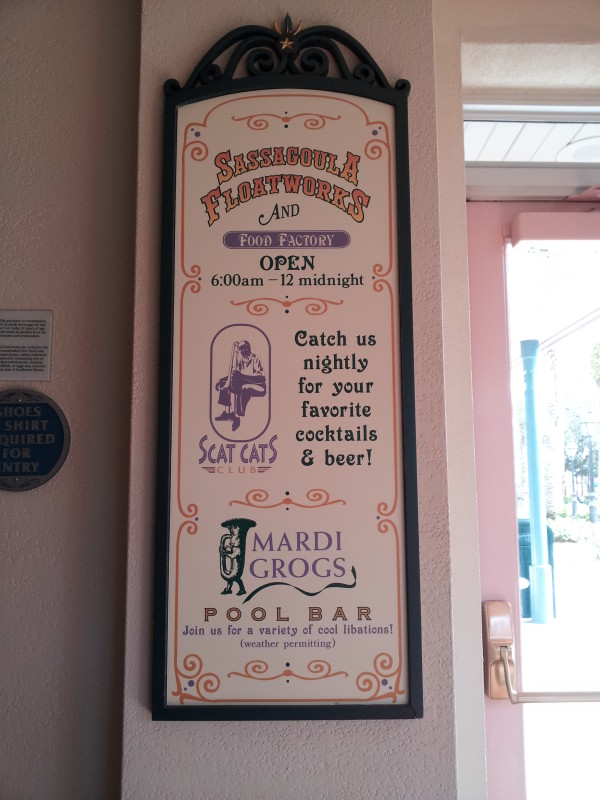 Sassagoula is located at the French Quarter of Port Orleans. It is a quick-service restaurant, but it takes the Tables in Wonderland card. It is Mardi Gras themed. We love this place because it is rather inexpensive for the amount of food, and they have good options for those that are gluten-free , vegan, or have allergies. Along with Landscape of Flavors at the Art of Animation, this is one quick-service that we will go out of  our way to visit.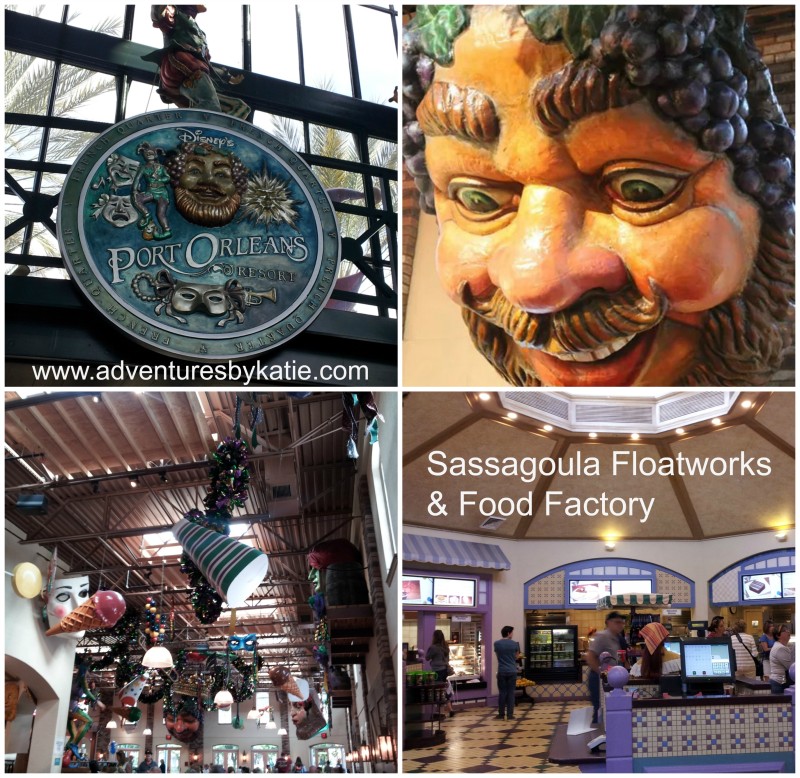 We had eaten at Sassagoula before and I was really in the mood for some vegan & gluten-free beignets, so that is what we ordered first. But since I was really hungry, I also got some Mickey waffles and potatoes AND a veggie burger with a side of chili. (We were there for a while…)
The beignets, waffles, and potatoes were awesome like my last time here. The veggie burger was ok, but I still prefer the one at Landscape of Flavors . BUT I still very much appreciate that it is a house-made burger and not some frozen thing that you find at many of the restaurants on property (many of them are gluten-free). The chili freaked me on first bite because I thought there was meat in it. I took it back to the chef, and he assured me that it was TVP (soy product) and NOT meat! So, it was safe. After I wrapped my head around that, it was pretty good, but by this time, I was absolutely stuffed! Way too much food!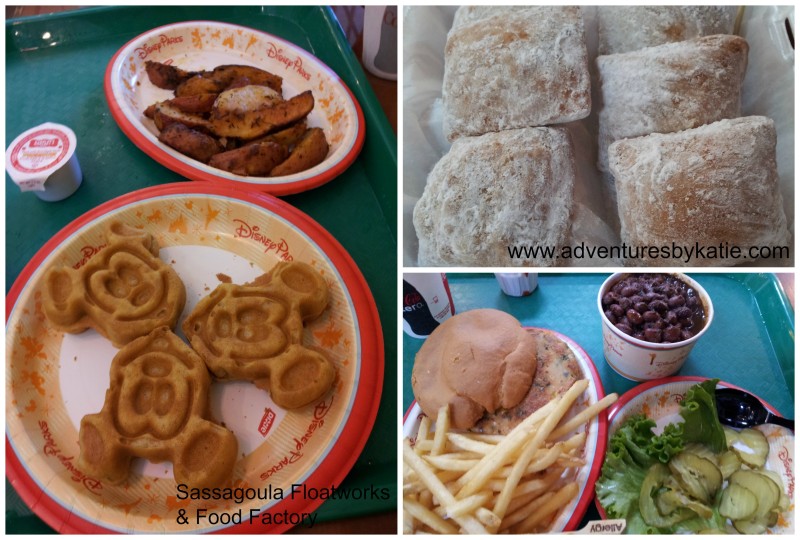 Sassagoula is a great place to eat if you are looking for good quality, low price quick-service food. It will continue to be a place that we visit even if we are not staying at the resort!
---
Magical Mickey Link-up
The post just needs to be about anything Disney related. There have been posts on runDisney, on the parks and even on the Moms Panel, so just give it some Disney and count it.
New posts are fantastic, but for now, if you have a great old post you want to share, drop it on in.
Try to visit as many of the posts that you can as time allows. The point of this is to share and support each other.
If you're going to be a regular, please link back to the host posts. It's just good etiquette and frankly, that's how others will get to your fellow Disney lovers content. Without that link back, they can't find the linkup and therefore the other blogs. Help me help you.
You also have the option to add the linkup code to your post if you'd like. It is not required, just another option. If not, please follow the above link back guideline. Get the InLinkz code