Welcome back to the Mickey Monday linkup! The linkup centers around a love for Disney, sharing that love and connecting with others. The hope is the linkup will help become a great place to turn to for Disney content each week and help all the bloggers participating by helping readers find that great mouse-eared content. Please look at the bottom of this post for the links and how to submit your own link. I'm co-hosting with John from Run. Geek. Run (disney), so of course check him out. Each week we'll both have the linkup widget, so you'll be able to get to all the great bloggers!
---
Wine & Dine Weekend Race Expo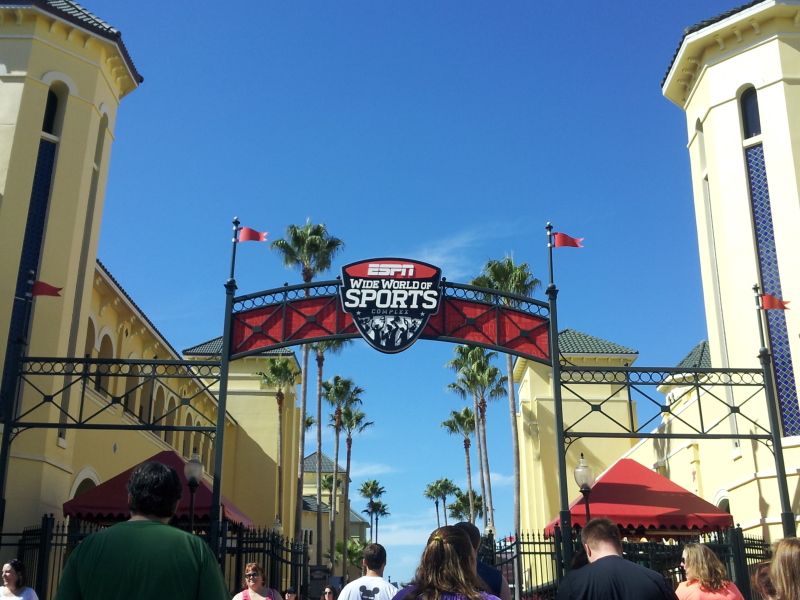 Nathan and I arrived at Saratoga Springs late on Thursday night (well, Friday morning) and decided to sleep in a bit before venturing off to Wide World of Sports to attend the Wine & Dine Race Weekend Expo. We got there and it had been open for an hour or two already, so there was no line to get in the building. We took a quick second to pose for a picture before heading in to get our bibs.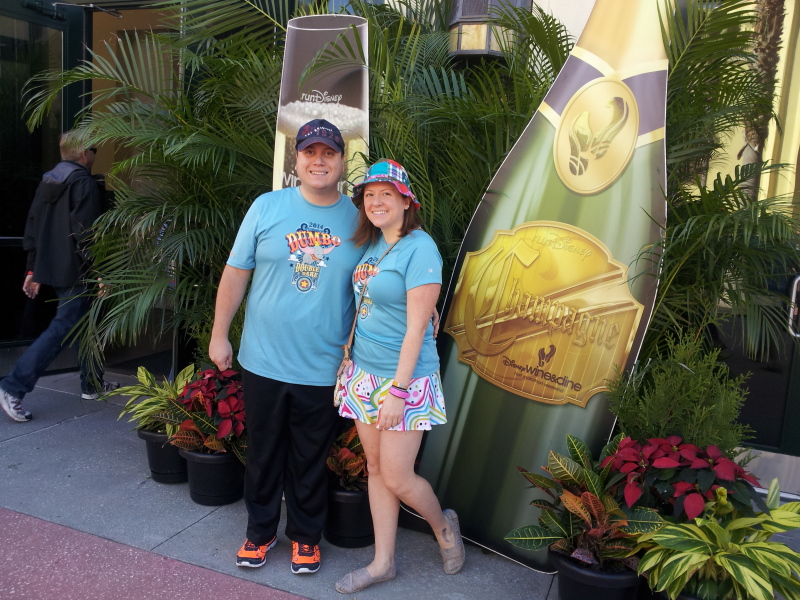 Packet pick-up takes place in a different building than the rest of the expo. In this building were all the lines to get your bibs for the 5k and half marathon, as well as a runDisney expo shop, and some places to take pictures.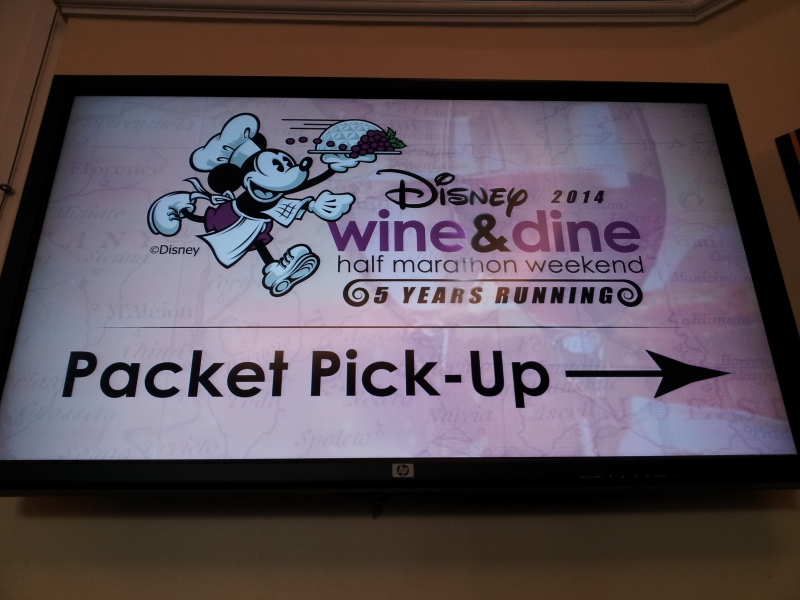 Luckily, the lines I needed to be in were pretty short. I picked up both of my bibs and took the picture below in the time it took Nathan to get his one bib.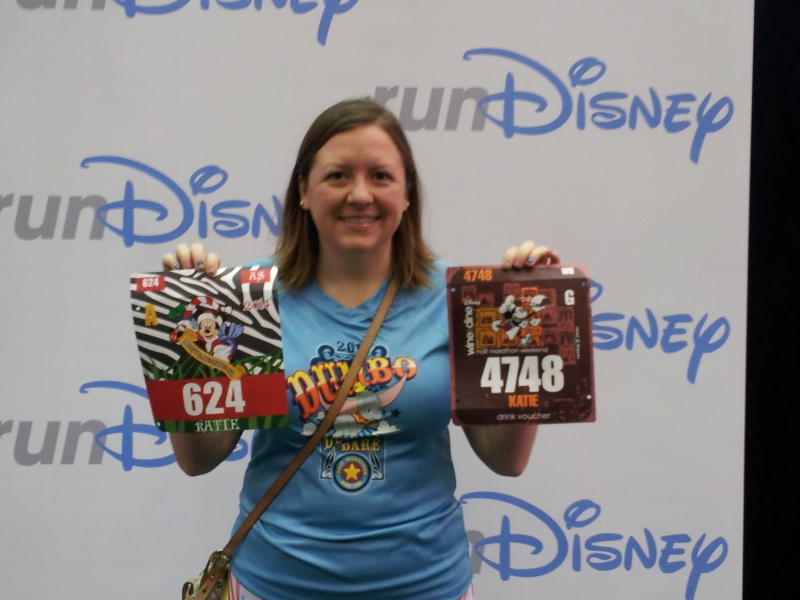 After, we walked over the the other building to get our shirts and to wander around the expo a bit. This is where all the people were!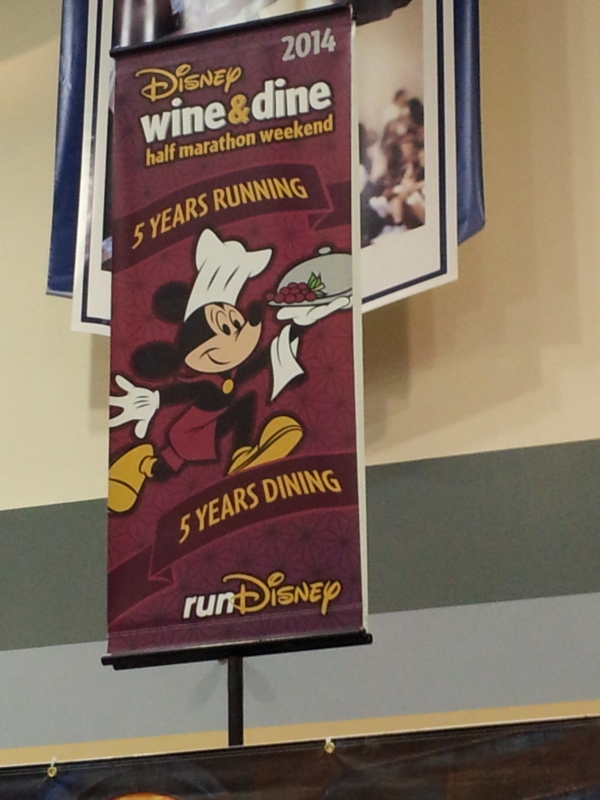 Nathan and I got our shirts (and I easily changed sizes) and then checked out the runDisney store that was also located in this part of the expo. We wandered around a bit, looking at sunglasses, SparkleSkirts, and a few other booths before we decided to skedaddle because we were so hungry!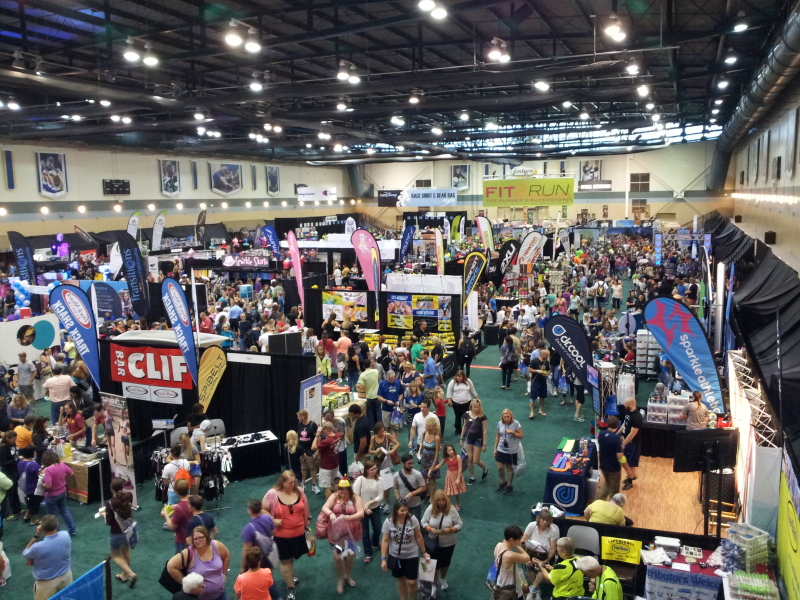 Here was my haul from the expo: 2 race shirts, 2 bibs, 3 pins, a W&D magnet, pain reliever (that I won), a W&D Bondi band, and some samples!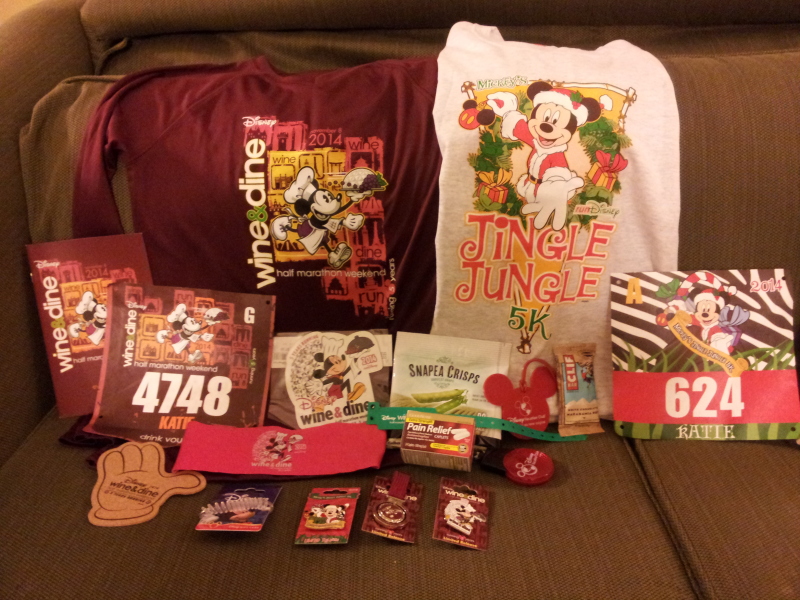 How long do you spend at a runDisney race expo? What do you usually buy?
---
It's Mickey Monday!!!
To read past Mickey Monday Submissions, please click here!
Mickey Monday link-up guidelines:
   *The post just needs to be about anything Disney related.
*New posts are fantastic, but for now, if you have a great old post you want to share, drop it on in.
*Try to visit as many of the posts that you can as time allows. The point of this is to share and support each other.
*If you're going to be a regular, please link back to the host posts. It's just good etiquette and frankly, that's how others will get to your fellow Disney lovers content. Without that link back, they can't find the linkup and, therefore, the other blogs. Help me help you!