For our 6th year wedding anniversary, Nathan and I decided to take a quick trip to Connecticut to visit some friends and have a weekend away. We left Friday after work and (after sitting in traffic for 2 hours near Leesburg) finally made it to our hotel a bit after midnight. We were originally going to visit Evanston, IL Holiday Inn and spend our weekend there, but our friends were free so we decided to go to Connecticut instead.
I was excited to have a chance to visit some of my favorite gluten-free and vegan establishments in Connecticut while we were up there. Saturday morning, we stopped by Dee's One Smart Cookie, a dedicated gluten, soy, peanut and tree nut, and dairy free bakery in Glastonbury, CT. I did not have a chance to visit this bakery last time I was in Connecticut, so I was glad to finally visit. We ended up getting 6 cupcakes, 2 each of Funfetti, Carrot Cake, and Chocolate. The cupcakes were very moist and the frosting was oh-so-good! Of course these were polished off in 2 days 🙂 We also got a whoopie pie and a pumpkin muffin, which were also eaten very quickly.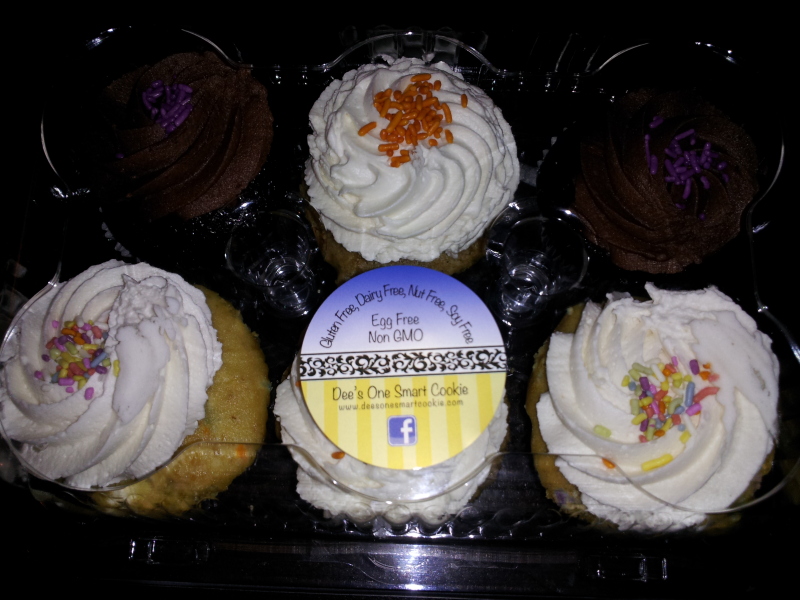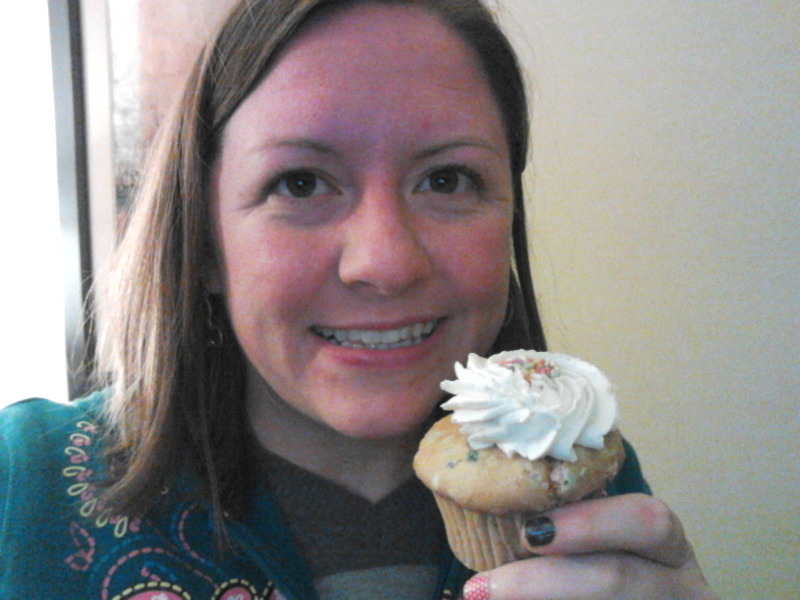 Our next stop was Divine Treasures, located in Manchester, CT. They are makers of vegan and gluten-free European Chocolates! (You can read more about them here.) We didn't get any chocolate this time, but we did get some pumpkin almond milk soft serve! It tasted like autumn in a cone!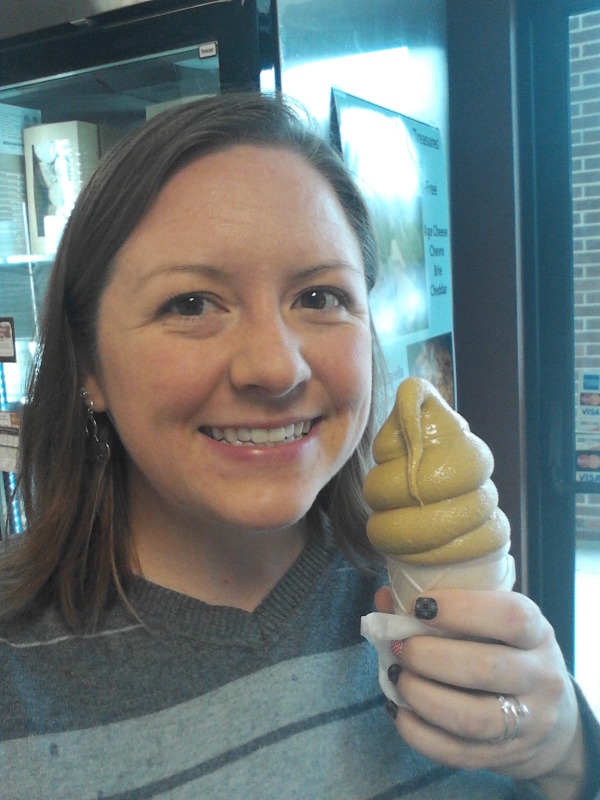 Divine Treasures is branching out into other delicious goodies, such as homemade vegan cheese, pizzas, calzones, and more. While there we grabbed a frozen pizza made with homemade almond milk cheese, which we ended up taking home and eating later. The cheese was really delicious (much better than grocery store vegan cheese!)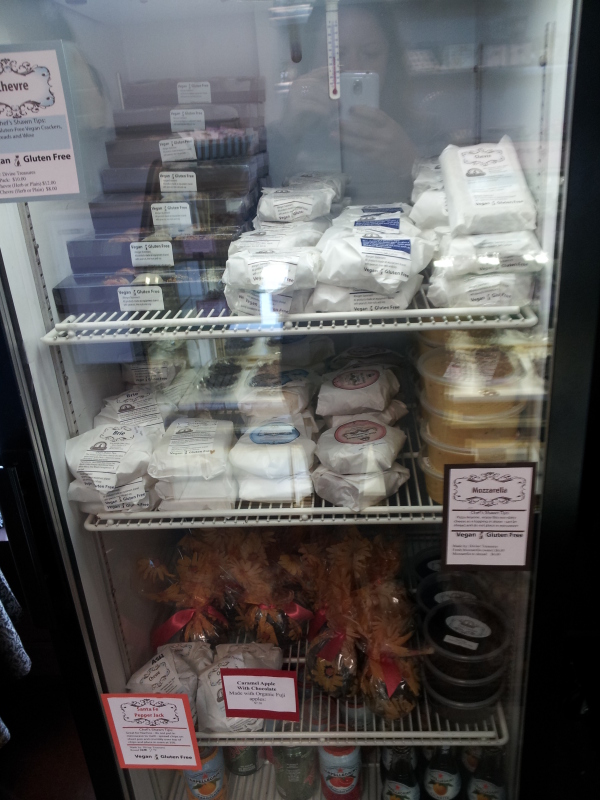 Here is the pizza that I bought:
We ended our trip with lunch in Atlantic City and a quick trip to the beach. It was a bit windy out, but not too cold to take off my shoes and stick my feet in the water! I haven't been to the beach in the longest time….!