Disney Products at the New York Toy Fair
Welcome back to the Magical Mickey linkup: the linkup centering around a love for Disney, sharing that love and connecting with others. I hope you find this linkup as a great place to turn to for Disney content each week and help all the bloggers participating out by helping readers find that great mouse-eared content. I'm co-hosting with John from Run. Geek. Run (disney), so of course check out his blog

---
Disney Products at the New York Toy Fair
This past weekend I had the chance to attend the New York Toy Fair with my good friend Jill. This was super exciting because we got to check out all the new toys that are coming out this year, including a bunch of Disney products! The fair was huge, and we did not get to look at things very in-depth, but we did get a good amount covered. It was amazing to see what they had on offer and brought me back to my childhood when I had some of these characters in my toy box. It made me wish I could make my own toys to show off at the fair. I hear you can create Custom Bobbleheads from your photos. Maybe I can draw some characters and turn them into bobbleheads. One can only dream. Anyway, here are the highlights of what Disney products we saw offered 🙂
Ty Inc
From the makers of Beanie Babies, comes Ty. As we entered the fair, this was the first booth that we checked out. I was excited that there were a bunch of Disney plush available! There were a bunch of different versions of Minnie, along with some other favorites, such as Pooh, Kermit, Nemo, and Lambie from Doc McStuffins. They also had Olaf
and Sven
in a bunch of different sizes!!!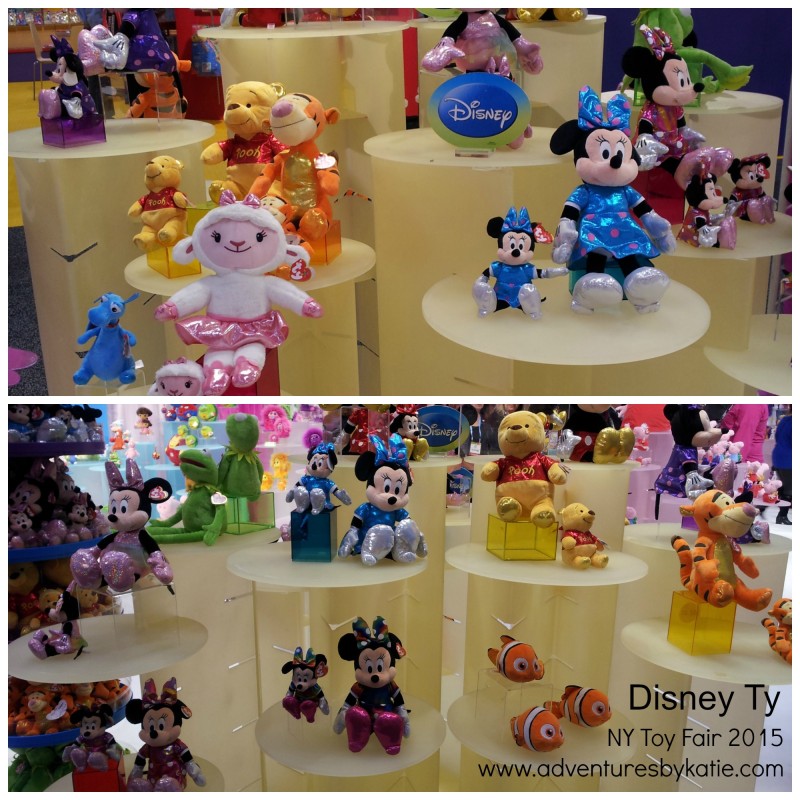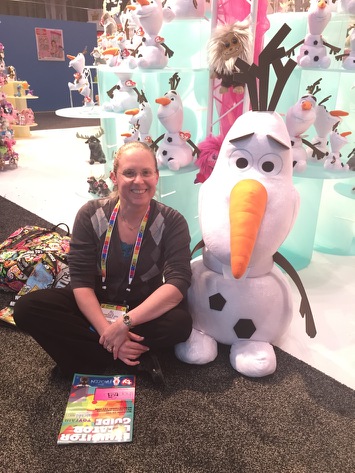 University Games Corp.
University Games had a lot of fun stuff! I will be writing about some other of their products on another post, but for now I will focus on the 3D Disney Crystal Puzzles. These puzzles have interlocking pieces that turn into 3-inch tall awesome Disney characters. These would be so fun to build, and then would look good on display afterwards. They had a bunch of different designs, such as Tinkerbell
, Mickey Mouse
, Minnie Mouse
, Pluto
, Buzz Lightyear
, and Bambi
(and a lot more!)
Ravensburger USA, Inc
Everyone loves puzzles, especially when they are Disney themed! Ravensburger had a bunch of different options for Disney Puzzles, including a bunch of ones with Pixar! I definitely need to get me a few of these. Then, I will put them in a frame and hang them on my wall for art 🙂 Some of the puzzles include: Disney-Pixar Movies 1000-Piece Puzzle
, The Best Disney Themes 1000 Piece Jigsaw Puzzle
, and Frozen Friends Panorama Puzzle (200-Piece)
.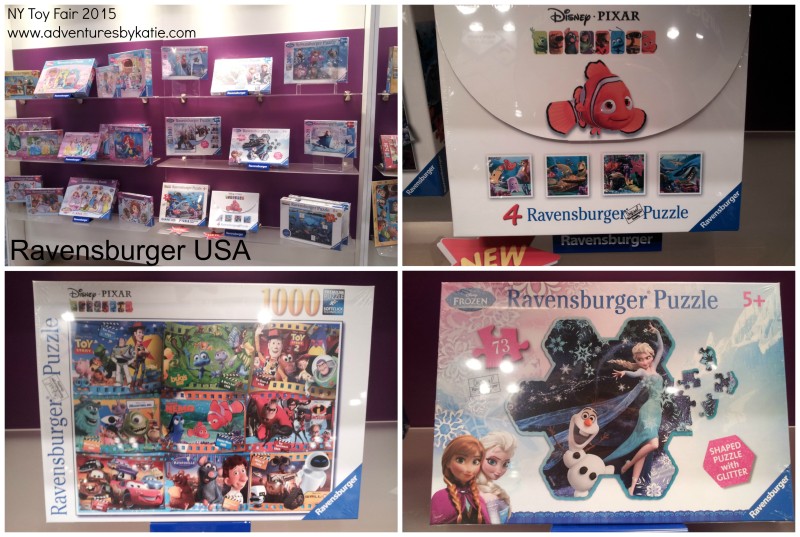 Monogram International, Inc.
Monogram International is a leader in manufacturing giftware, toys, collectibles, souvenirs, and stationery products. They carry a wide range of licensed properties, including Disney and Marvel products. One thing that I really loved was the Mater Tape Dispenser! I desperately need one for my work desk!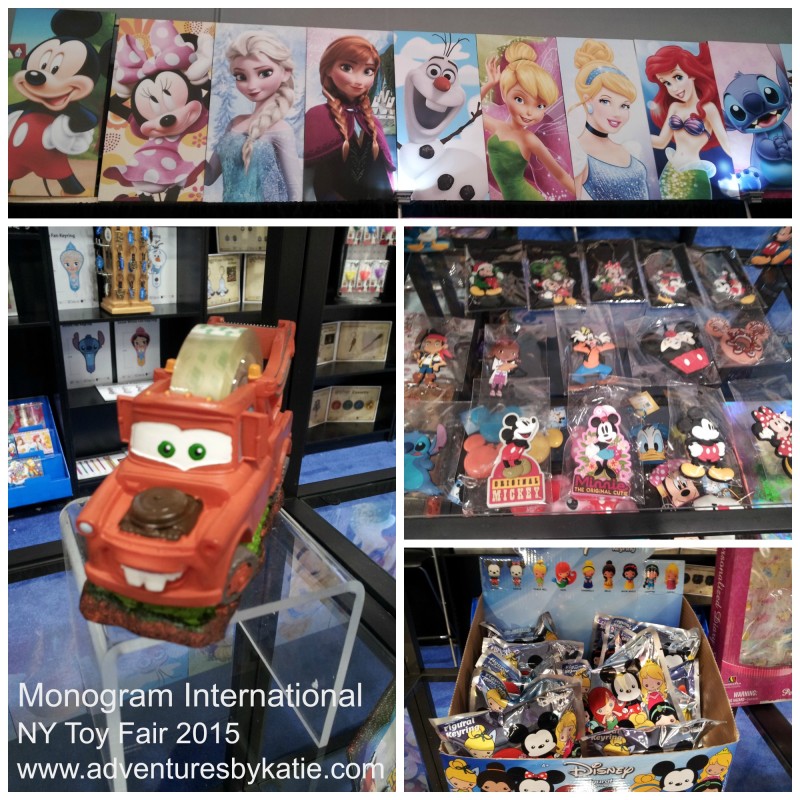 The Doll Maker
The Doll Maker featured Precious Moments dolls, as well as other artist dolls in porcelain and vinyl. They had various Disney dolls available, including Snow White
and Tinkerbell
!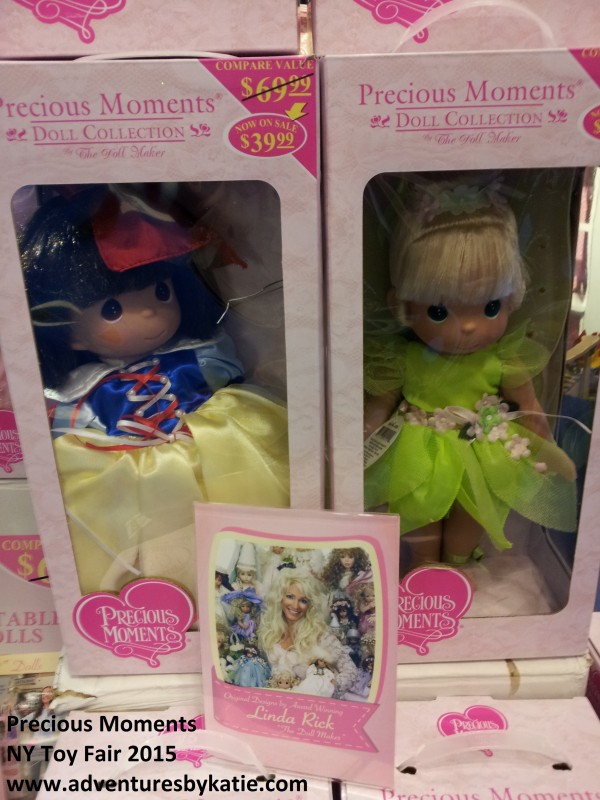 Ohio Art Company
The Ohio Art Company had a lot of interesting things to look at, including a professional Etch-a-Sketch artist! On the Disney side, they had Etch-a-sketches and Doodle Sketches in various sizes, in Mini Princess Take Along Etch-a-Sketch
, Frozen
, Doc McStuffins, and Cars.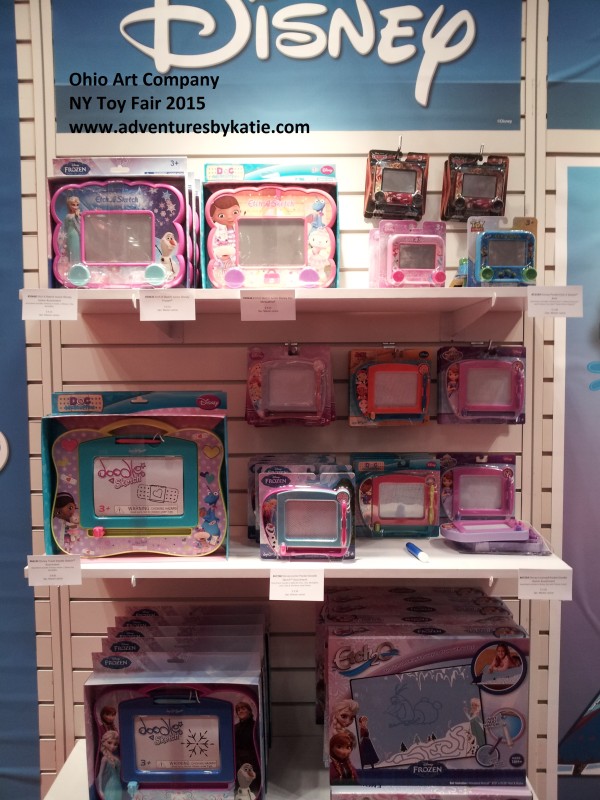 Santoki, LLC
Santoki is the U.S. distributor of LEGO® LED lights and other licensed LED light products. Their licensed products include LEGO® Star Wars™, LEGO® DC Super Heroes™, and Star Wars Rebels™, among others. This is the place to get a LEGO Star Wars Stormtrooper Head Lamp
!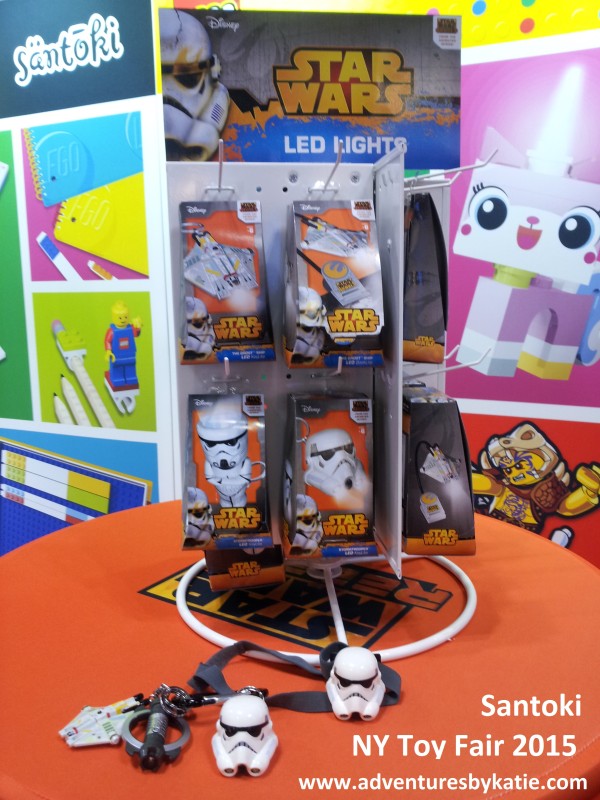 Pillow Pets
We all know Pillow Pets! This year they are showcasing some new products – Crazy Clingz Wall Art, and new licenses of My Little Pony, Veggie Tales, and Frozen! I got to see Mickey and Minnie backpacks and a huge Olaf plush! I also can't wait to get an Olaf Pillow!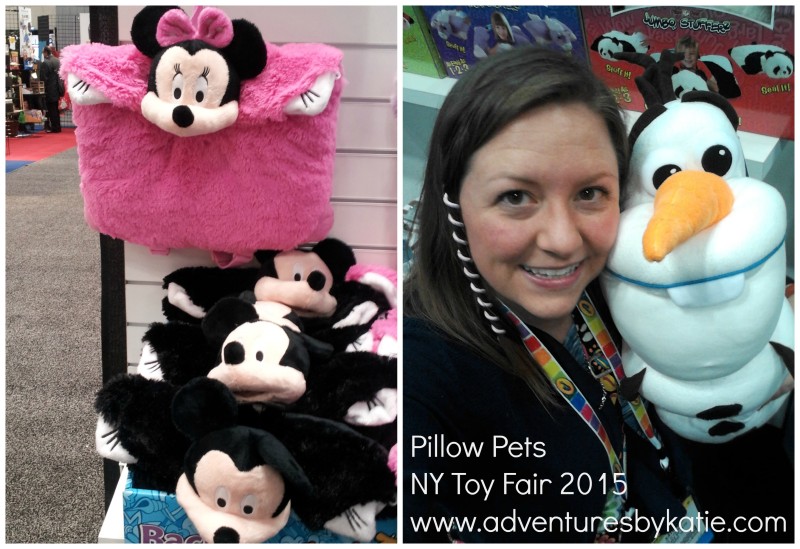 Madame Alexander Doll Company
At the Madame Alexander Doll Company, we found some awesome Muppets puppets! Jill and I had to stop and play with Animal
, Fozzie
, and Miss Piggy! Madame Alexander has licensing collaborations with Crayola®, NASCAR®, DC Comics®, Disney®, Disney Frozen™, Disney Muppets™, Disney Princess™, Wizard of Oz®, Fancy Nancy®, Pinkalicious®, and Angelina Ballerina®.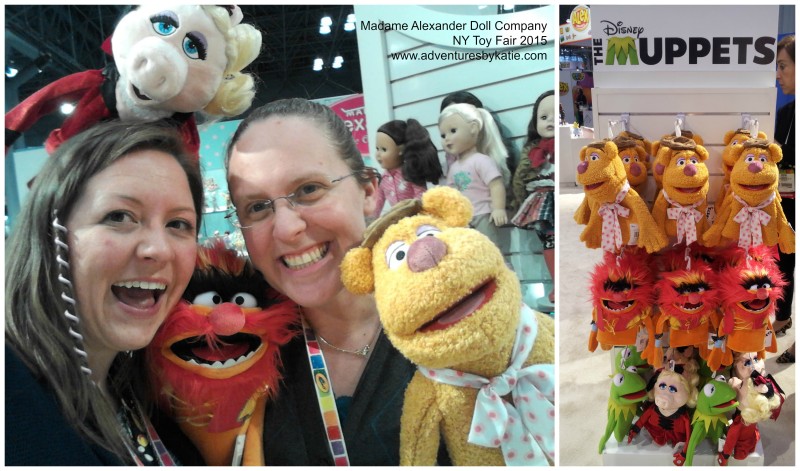 Mobo Cruiser
The Mobo Cruiser brings the magic of Disney and Pixar to children featuring characters from Cars, Planes, and Frozen
. The new Mobo Disney cruisers are adjustable three-wheeled cruisers that will grow with a child and last for years.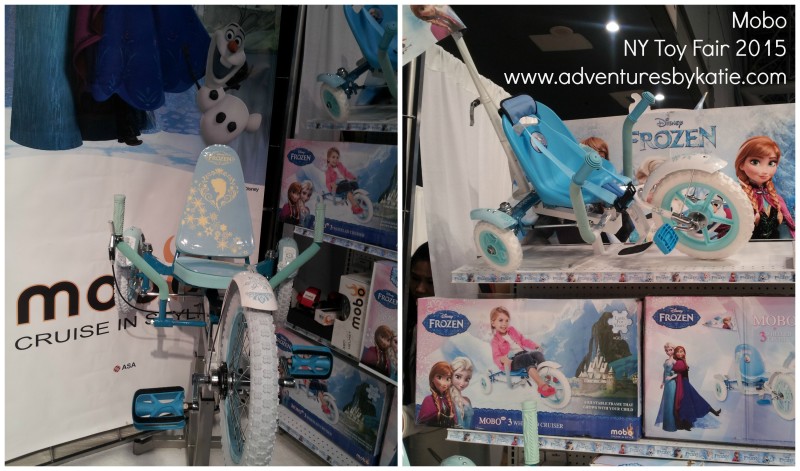 Funko Inc.
The Funko booth was a lot of fun! They TONS of bobbleheads and vinyl figures of the all things Disney! Bobbleheads are amazing when done right, and these were done amazingly well. It made me want some of the UNIQUE Personalized Bobbleheads gifts I have seen around before, they were that cute. I wonder if I could find something like those online? Anyway, these figures were so adorable and I wish that I could have them all! They had figures of pretty much EVERY Disney Character, including Baby Groot
!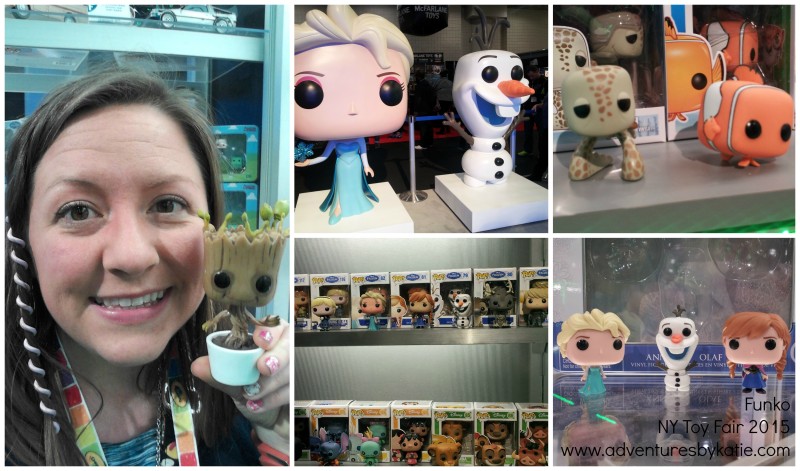 Lace Locks
Lace Locks grew out of a desire to make sneakers unique, just like the person wearing them. They are patented accessories that attach to your laces without having to unlace and re-lace your shoes. Love Marvel? Why not wear them on your shoes?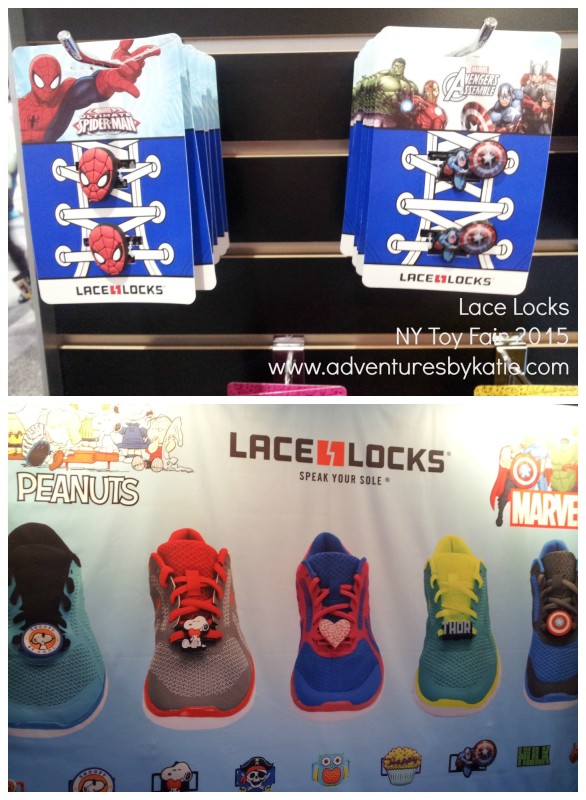 Educational Insights
One of the brands of Education Insights is the Smencil. A part of this, we got to test out some Frozen scented pencils! Remember the days of smelly markers? Well, these pencils felt so comfortable to use and were a lot of fun to smell.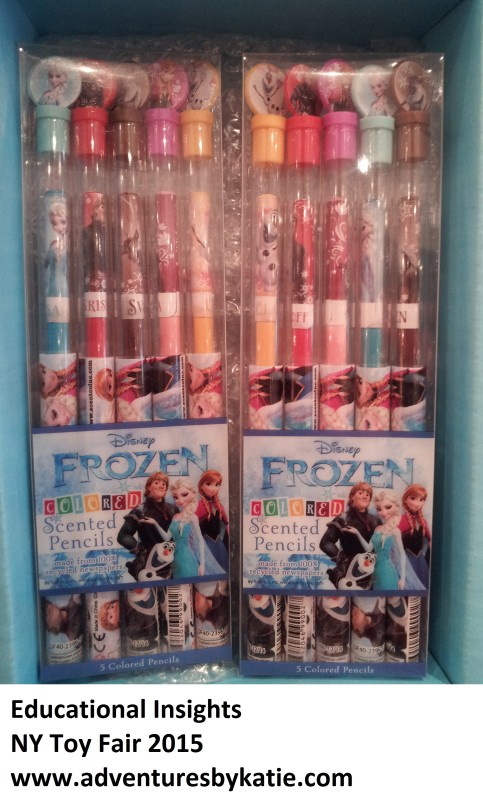 ---
Magical Mickey Link-up
The post just needs to be about anything Disney related. There have been posts on runDisney, on the parks and even on the Moms Panel, so just give it some Disney and count it.
New posts are fantastic, but for now, if you have a great old post you want to share, drop it on in.
Try to visit as many of the posts that you can as time allows. The point of this is to share and support each other.
If you're going to be a regular, please link back to the host posts. It's just good etiquette and frankly, that's how others will get to your fellow Disney lovers content. Without that link back, they can't find the linkup and therefore the other blogs. Help me help you.
You also have the option to add the linkup code to your post if you'd like. It is not required, just another option. If not, please follow the above link back guideline. Get the InLinkz code