A New Way to Play With Your Favorite Disney Characters is Hatch'n!
It is finally the holiday season! I make myself wait until after Halloween to think about that, and of course, I don't start putting up Christmas decorations until after Thanksgiving, but it is NEVER to early to start thinking about gift-giving ideas.
I got a lot of cute Disney-themed toy ideas at the New York Toy Fair back in February, and I am lucky to have found some more. I LOVE Disney-themed everything (of course!), so I excited to bring you this surprising, unique way to play with your favorite Disney Characters.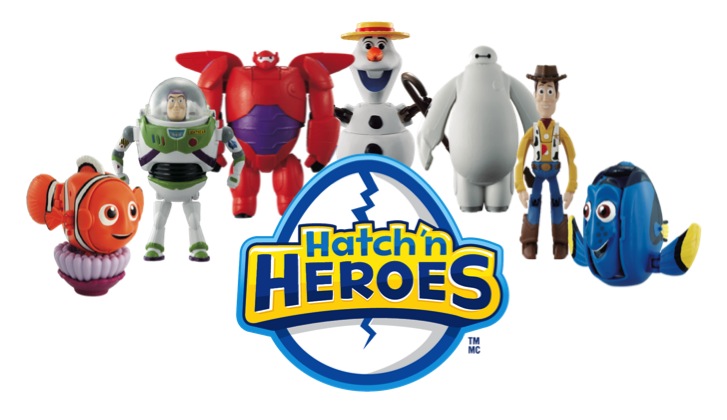 The Disney-themed Hatch'N Heroes are perfect for stocking-stuffers, any night of Hannukah, a tooth fairy gift  or just because – they are fun toys keep little hands busy at a great price! And not just for kids – I had fun playing with them! These toys remind me of Transformers, as they change from one shape to another…I know of some certain people who might be getting these for Christmas!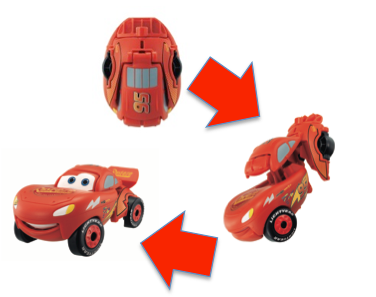 Each figure starts in a simple oval shape "egg." A couple twists and the egg transforms into an iconic Disney figure!  Some of the characters available include Lightning McQueen, Mater, Francesco, The King, Sheriff and Red from Cars; Woody, Buzz Lightyear, Rex, Bullseye and the Little Green Aliens from Toy Story; and Nurse Bot Baymax and Armored Up Baymax from Disney's Big Hero 6.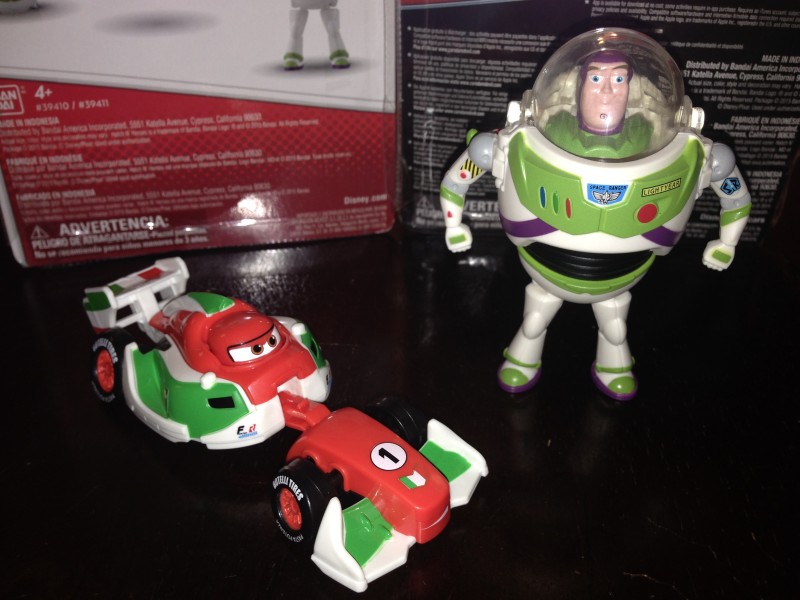 Do you know anyone who would enjoy Hatch'n Heroes?
*Disclaimer: I was sent two Hatch'n Heroes in exchange for this post. No other compensation was received!*
Magical Mickey Link-up
Welcome to the Magical Mickey linkup: the linkup centering around a love for Disney, sharing that love and connecting with others. I hope you find this linkup as a great place to turn to for Disney content each week and help all the bloggers participating out by helping readers find that great mouse-eared content. I'm co-hosting with John from Run. Geek. Run (disney), so of course check out his blog

To see past Magical Mickey posts click here!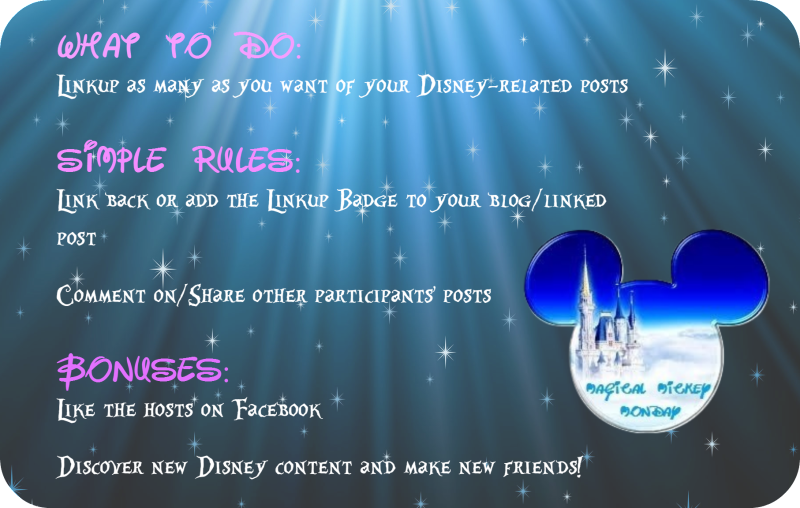 Grab the Magical Mickey Monday badge!