Welcome back to the Magical Mickey linkup: the linkup centering around a love for Disney, sharing that love and connecting with others. I hope you find this linkup as a great place to turn to for Disney content each week and help all the bloggers participating out by helping readers find that great mouse-eared content. I'm co-hosting with John from Run. Geek. Run (disney), so of course check out his blog

---
Breakfast at Boma
*This dining experience took place in November 2014*
I always enjoy eating at Boma. Located at Animal Kingdom lodge – Jambo House, it is a buffet that is open for breakfast and dinner. I have been a bunch of times and enjoy it so much that I keep going back.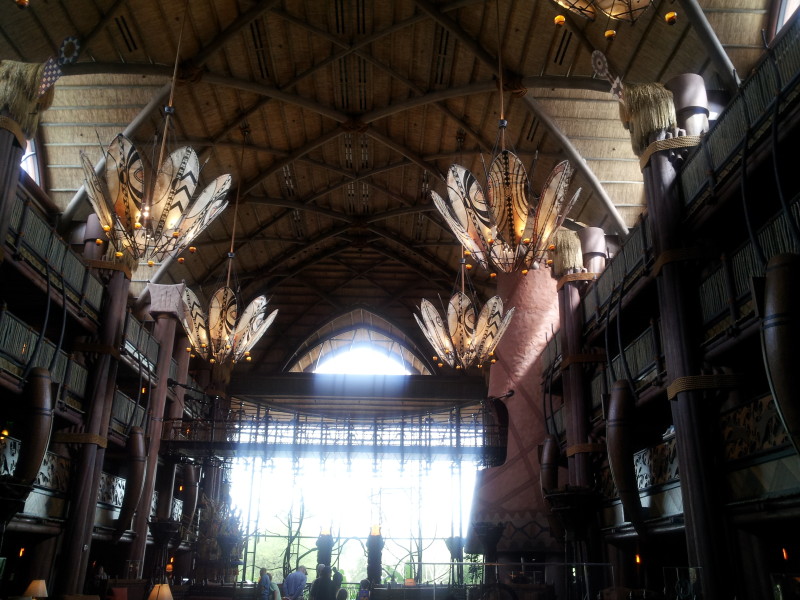 Boma offers a wide variety of foods on its buffet: made-to-order omelets, french toast, waffles, African pastries, carved ham, fresh fruit, bobotie, and more. Since I eat vegan and gluten-free, I needed to talk to a chef to go over what would be available to me.
My last time at Boma was with Chef Frank (I really liked him), but this time Chef Jess was working. She quickly showed me around the buffet telling me what was ok to eat: fruit, breakfast quinoa, potatoes and asparagus, and some salads. I also told her that I wanted some allergy-friendly Mickey Waffles and a tofu scramble, which she agreed to make for me. I asked about the pap (the white cornmeal dish) which she did not say anything about. She said that the pap was not dairy free and had never been dairy free. This was quite concerning to me because Chef Frank had said that the pap was not made with any dairy. So, who do I believe??? I posted my concern on facebook and many people said that the pap had previously been dairy-free, and maybe they changed the recipe. It's just frustrating to get conflicting information when it comes to the ingredients of food.
Anyways, Chef Jess said she would make me a special order of pap, which I was glad…I really like that stuff! She brought me out a huge bowl! I had plenty of food and was stuffed when I was done. I will say that Boma does a great job at preparing special food if you need it.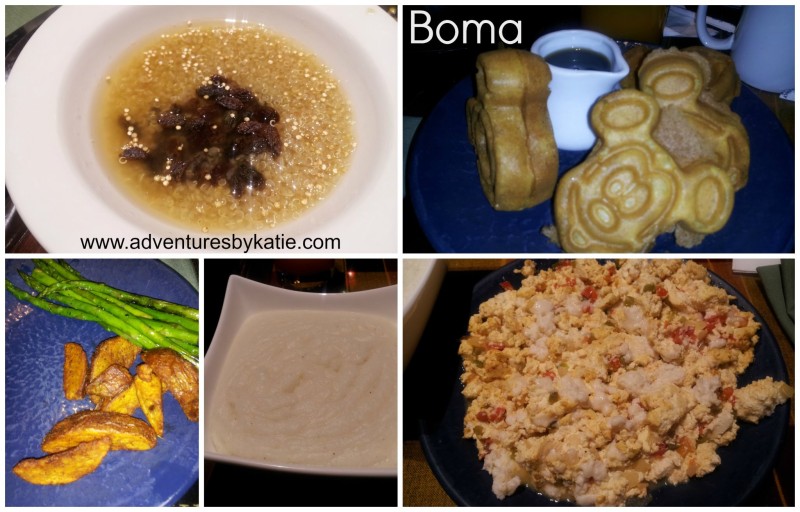 Have you eaten at Boma during breakfast? What is your favorite dish?

---
Magical Mickey Link-up
The post just needs to be about anything Disney related. There have been posts on runDisney, on the parks and even on the Moms Panel, so just give it some Disney and count it.
New posts are fantastic, but for now, if you have a great old post you want to share, drop it on in.
Try to visit as many of the posts that you can as time allows. The point of this is to share and support each other.
If you're going to be a regular, please link back to the host posts. It's just good etiquette and frankly, that's how others will get to your fellow Disney lovers content. Without that link back, they can't find the linkup and therefore the other blogs. Help me help you.
You also have the option to add the linkup code to your post if you'd like. It is not required, just another option. If not, please follow the above link back guideline. Get the InLinkz code