Disclaimer: I have received Buff Headwear to review as part of being a BibRave Pro. Learn more about becoming a BibRave Pro Ambassador (tell them I sent you!), and check out BibRave.com to review, find, and write race reviews!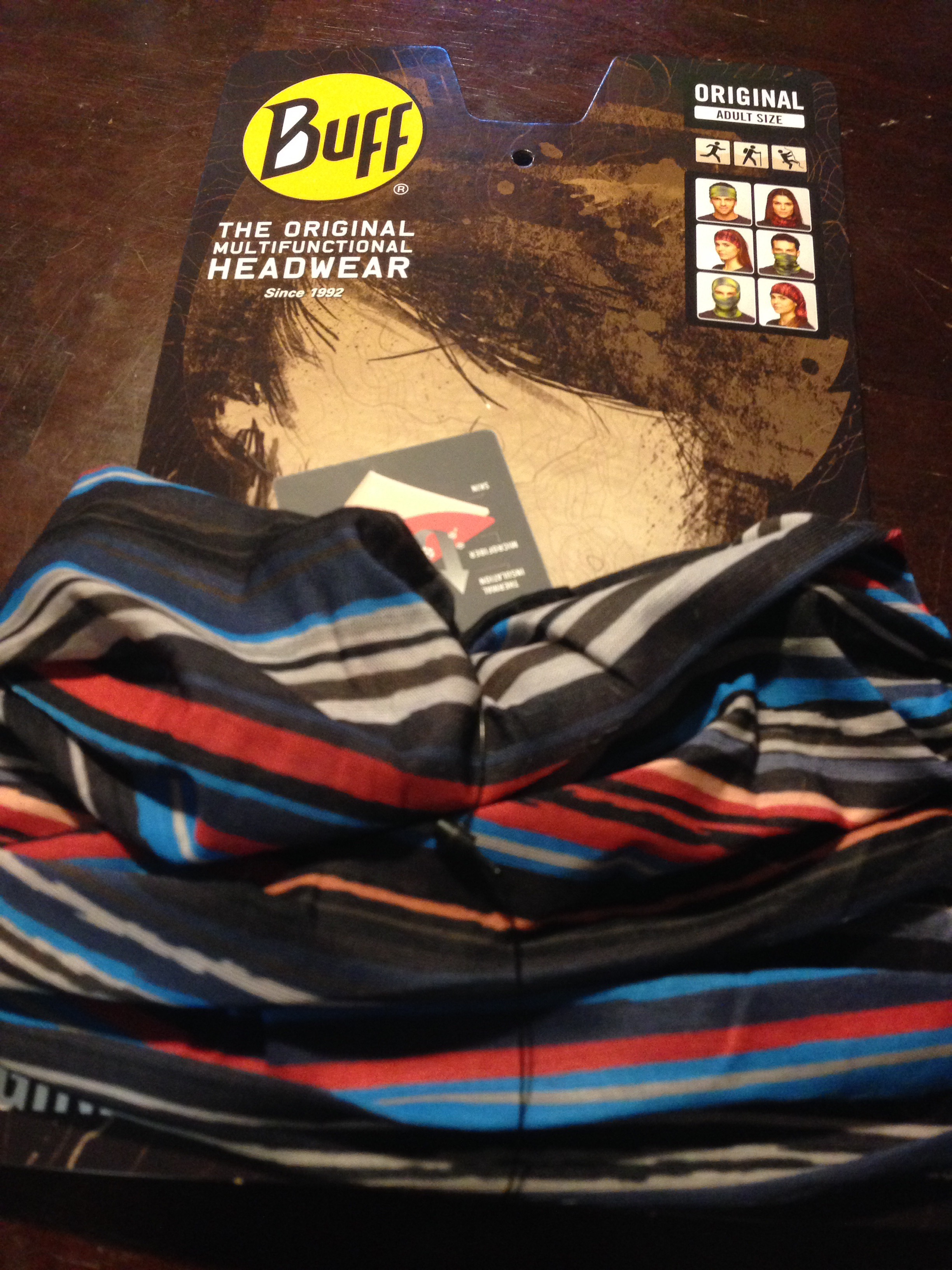 It is always a treat to find a new Buff® in your mailbox!!! I think I probably have 5 or 6 different styles and colors in my stash, and I love them all! Buff® products are so soft, comfortable, stylish, and versatile that one can never have too many.
I have written about all the reasons why I love my Buff® products (see here and here), and now it is time to show you some of my favorite ways to wear a UV Buff® and style it up! They are so much fun to model!!!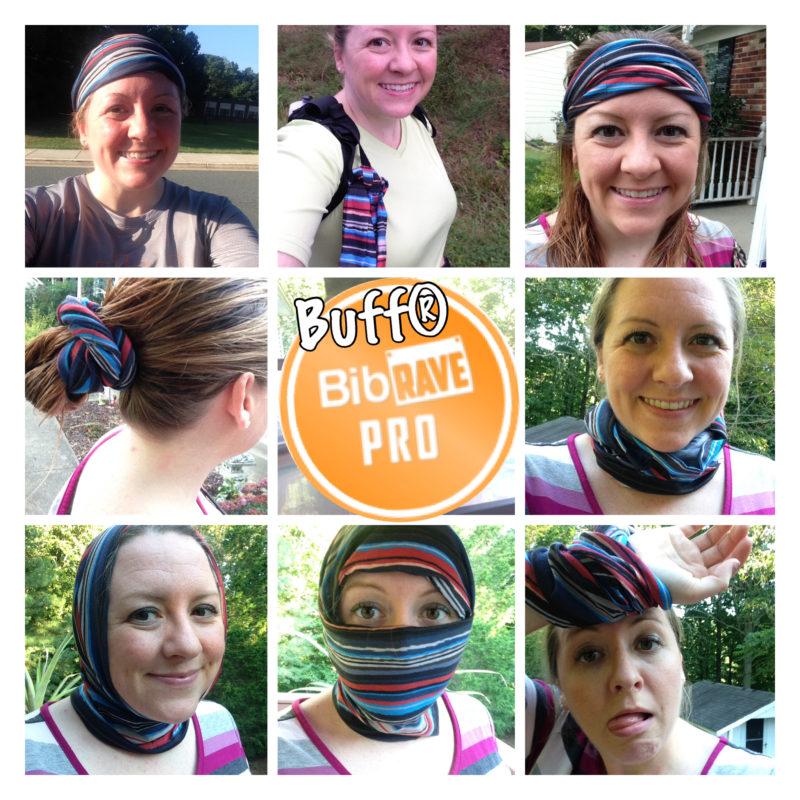 In the heat (will it ever get cold again? … I am so ready!), the UV Buff® is great to wear as a headband to soak up your sweat, around your neck (wet of course!) to help keep you cool and protect the back of your neck from getting sunburned, and either tied on your wrist or attached to your OrangeMud hydration pack for easy access to wipe your nose and/or face!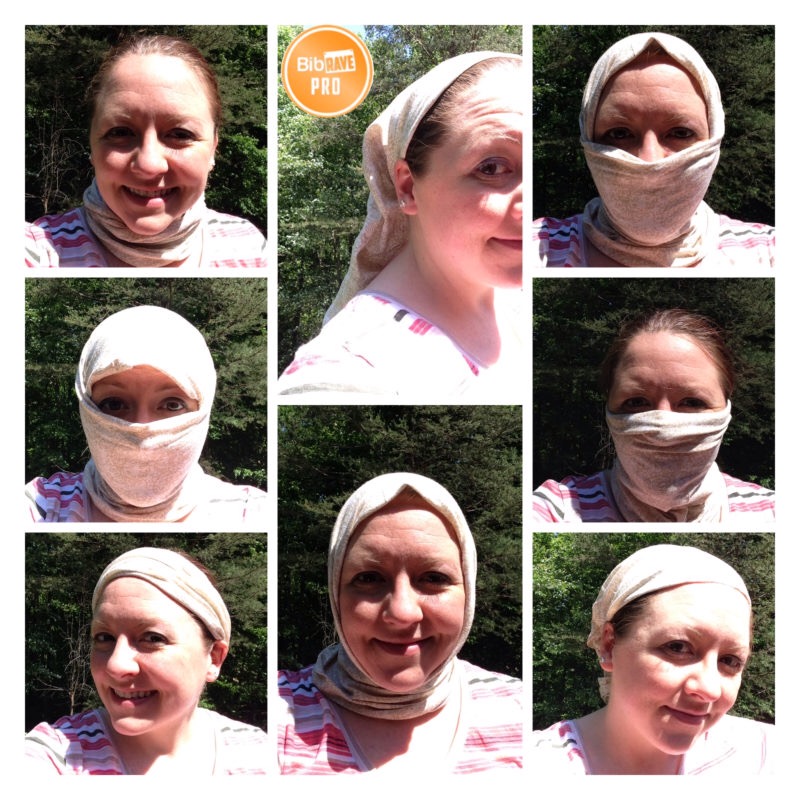 In the cold, I love wearing my Merino Buff® to keep my face, ears, and head toasty warm! Wearing as a baklava or face mask is so comfortable and really blocks out the nasty wind and cold that comes with winter.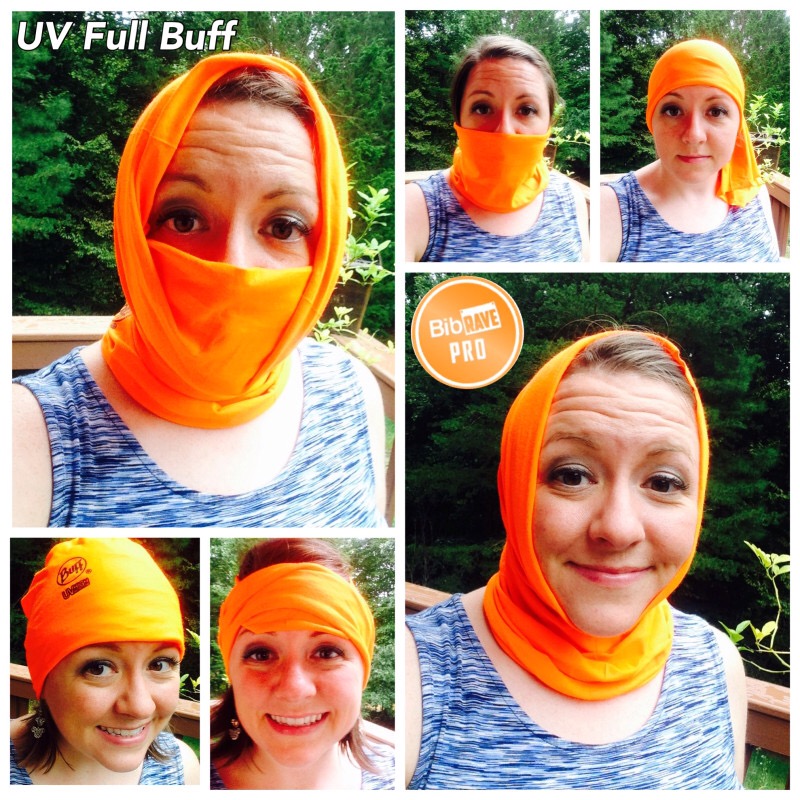 Of course, it is always fun to dress up the animals! But did you know that there are special Dog Buff®? They come with reflective strips and can be worn as a gentle collar, guide/leash, sweater, hood, etc. Maestro definitely needs to get one of these!