Disclaimer: I have received Buff Headwear to review as part of being a BibRave Pro. Learn more about becoming a BibRave Pro Ambassador (tell them I sent you!), and check out BibRave.com to review, find, and write race reviews!
UV Buff Product Review
I am not a new user to Buff USA products. I have a few different ones: the UV Half Buff, the Full Buff, and the Merino Wool Buff. You can read about these different Buffs in this previous post I wrote about them.
But one can never have too many Buffs, can they?! I was excited to receive another Buff to test out: this time was the UV Half Buff.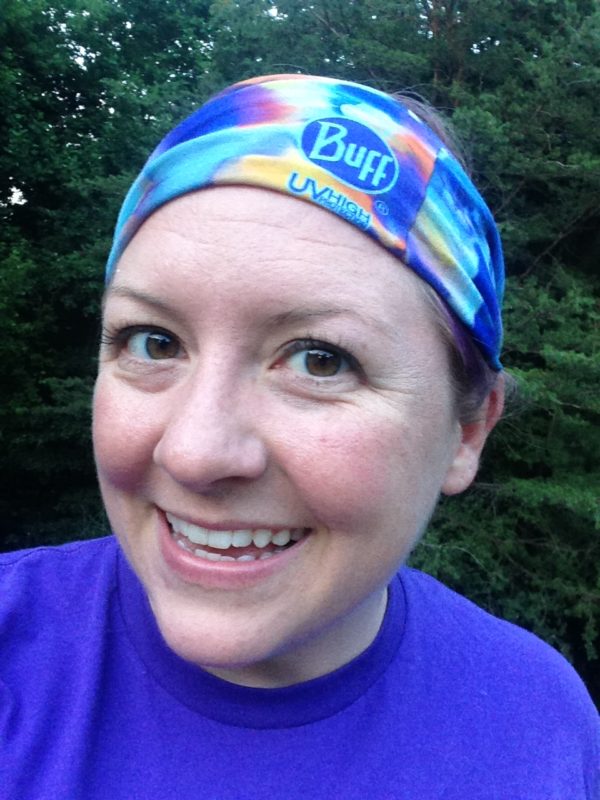 I love the UV Half Buff because it is the perfect size to wear as a headband. There is just enough fabric to cover your head, but not so much that it is sliding and falling off of you. It's also great wet and worn around your next to help keep you cool and to help with sun protection on the back of your neck.
The UV Half Buff is perfect to wear under bike helmets to help soak up any sweat and it comes in so many patterns and colors!! Check it out!
Talkee enjoyed wearing the Half Buff as well, though it didn't fit her as well as she would have liked…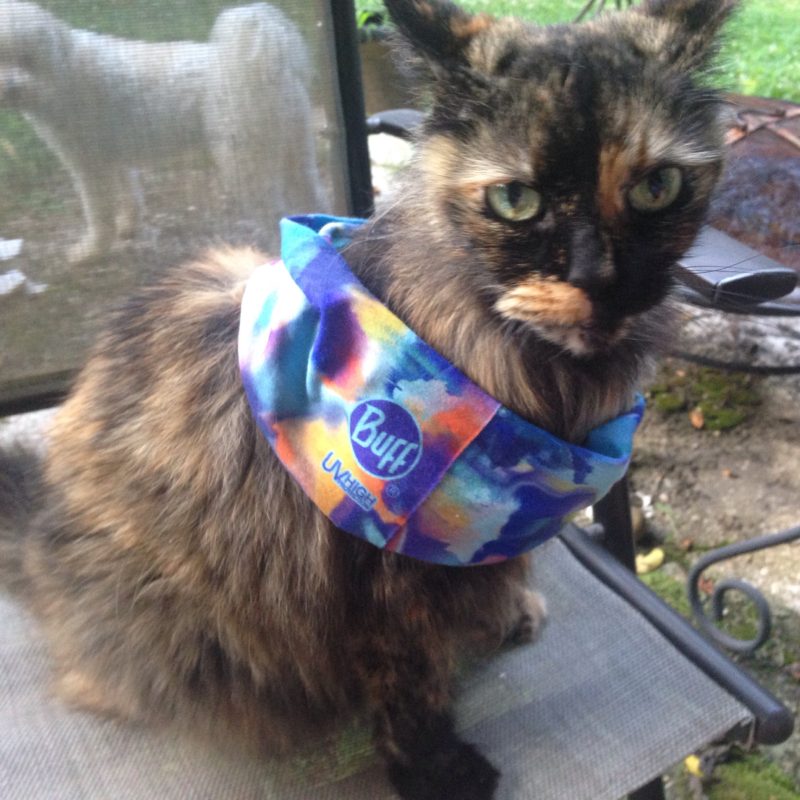 Looking for more coverage and a little more fabric? Read on about the FULL Buff!!!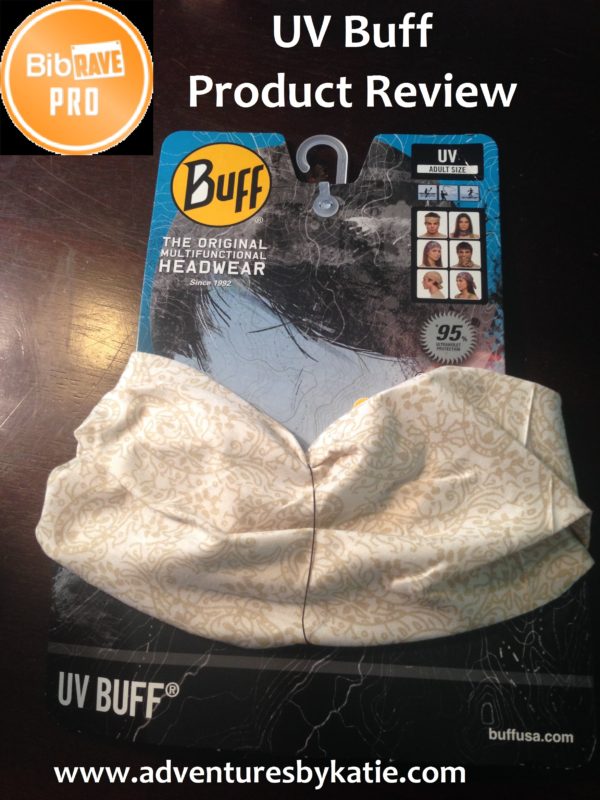 Buffs are just so versatile. There are so many different ways you can wear it, depending on your mood and your needs. In the winter I like it to cover my ears and my face. During the summer I wear it wet around my neck (it really helps to keep you cool!) or as a headband or hat of some sort to keep my hair out of my way and to soak up all my sweat!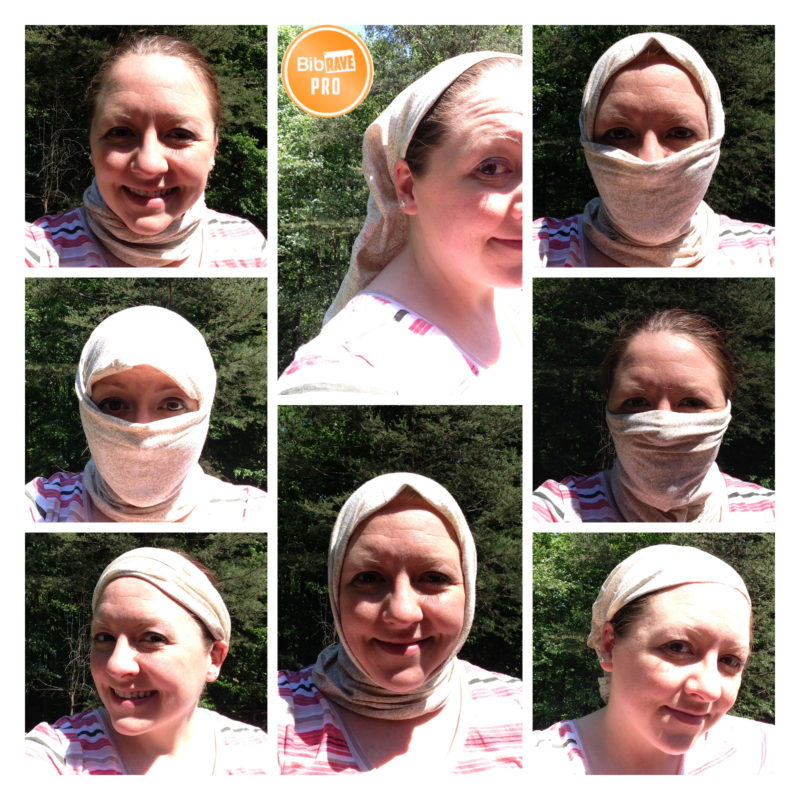 What's great about the UV Buff is that it blocks 95% of UV rays. Wearing a UV Buff is a great way to protect yourself from the sun and not get sunburned. Even better, there are 197 different designs and colors to choose from!!!!
Today I was mowing the grass after 2+ weeks of daily rain. It was a jungle out there! Three feet into mowing, I was a sneezy mess. I stopped what I was doing and went in to get my Buff. I may have looked super silly to my neighbors, but I was able to continue mowing the grass without any more sneezes.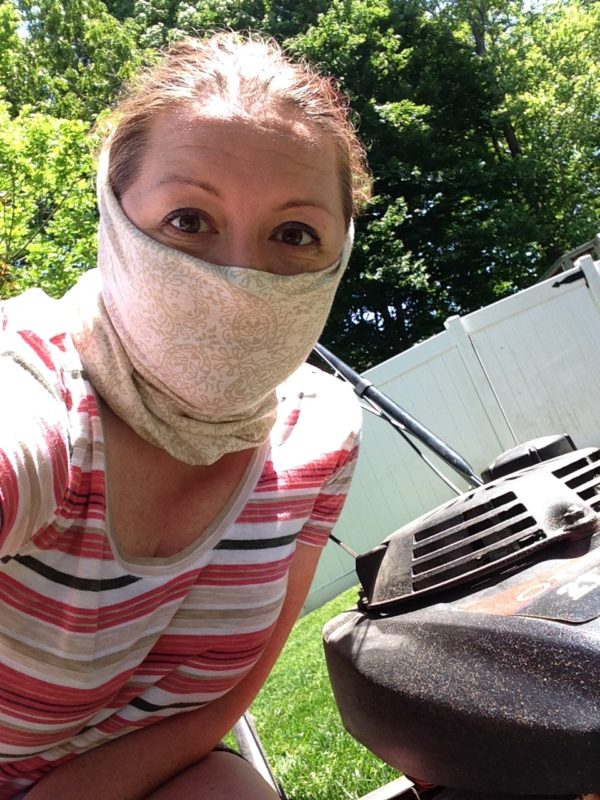 #bibchat
This week's #bibchat will feature Buff USa. Stop by on Tuesday, July 19 at 9pm EST to join in the good times. Interact with the team, with other BibRavePros, and all the other like-minded runners that participate each week. As with every #bibchat, you may walk away a winner of some great gear as an added bonus to the great conversation.