Welcome back to the Mickey Monday linkup! The linkup centers around a love for Disney, sharing that love and connecting with others. The hope is the linkup will help become a great place to turn to for Disney content each week and help all the bloggers participating by helping readers find that great mouse-eared content. Please look at the bottom of this post for the links and how to submit your own link. I'm co-hosting with John from Run. Geek. Run (disney), so of course check him out. Each week we'll both have the linkup widget, so you'll be able to get to all the great bloggers!
---
 Tortilla Jo's
After the Disneyland 10k, Nathan and I needed to find something to eat. We were looking for something with both protein and carbs, so we decided on Mexican food. We walked over to Tortilla Jo's, located in Downtown Disney, and quickly got a table.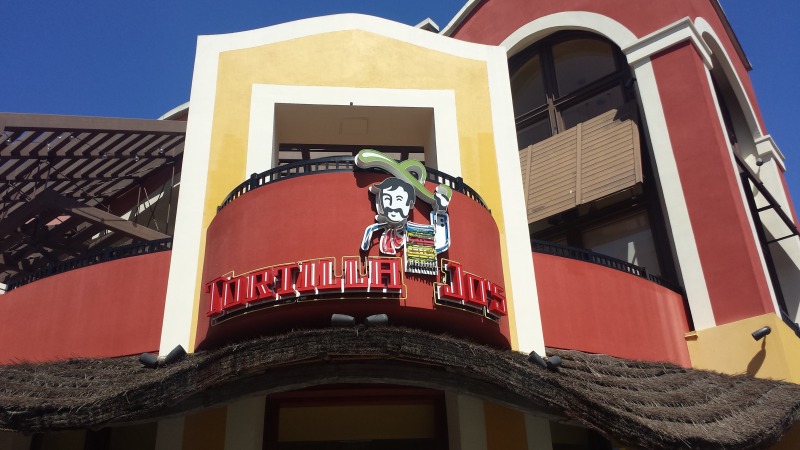 I loved the menu because it told you what was gluten-free! I didn't have to guess when trying to decide what to get. They also had a few vegetarian options to choose from, which was nice because I didn't have to invent my own dish. Super easy to order!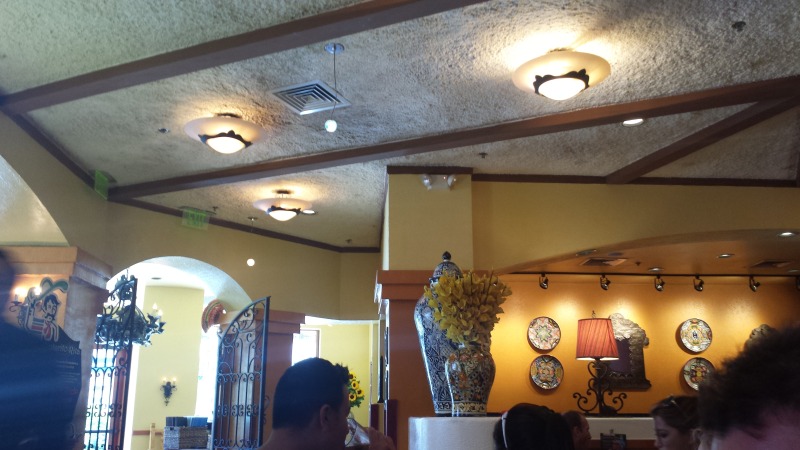 I decided on the Garden Enchiladas, which included two corn tortillas filled with fresh spinach and seasonal vegetables, topped with salsa verde, and served with cilantro green rice and vegetarian black beans. I loved this because the vegetables were not just onions and peppers, but actually good vegetables like zucchini and squash! This meal was delicious and very filling. We also had some chips and salsa.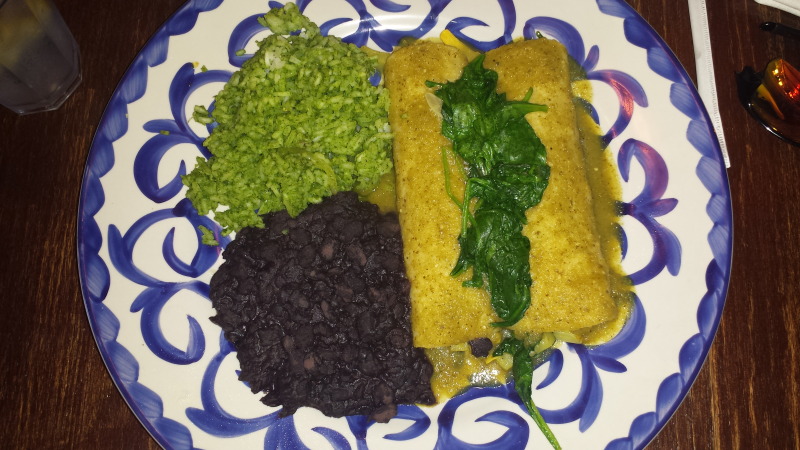 Nathan ordered the Veggie Burrito: a large spinach flour tortilla filled with seasonal vegetables, cilantro green rice, and vegetarian black beans,  topped with salsa verde and served with sweet corn mix and pico de gallo. He also enjoyed his dish and we left very satisfied.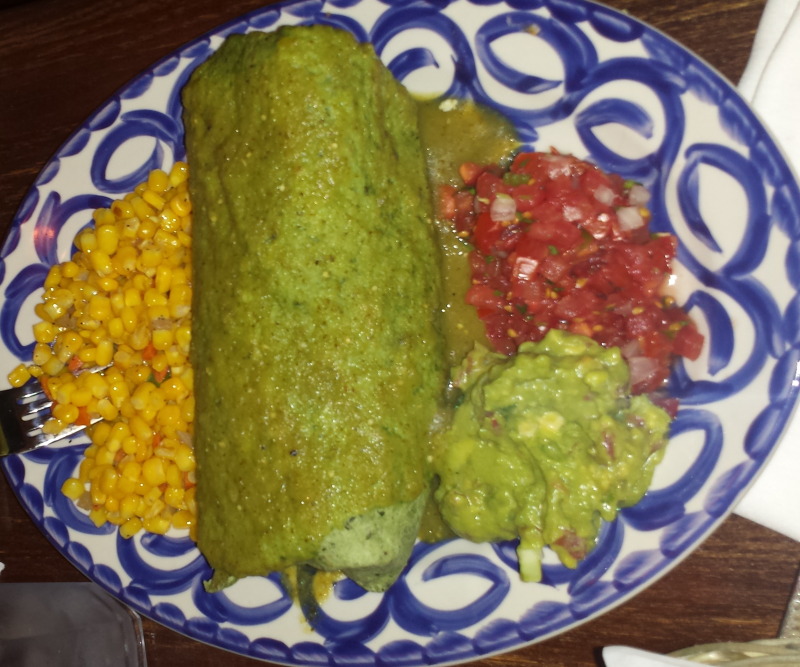 ---
 It's Mickey Monday!!!
To read past Mickey Monday Submissions, please click here!
Mickey Monday link-up guidelines:
   *The post just needs to be about anything Disney related.
*New posts are fantastic, but for now, if you have a great old post you want to share, drop it on in.
*Try to visit as many of the posts that you can as time allows. The point of this is to share and support each other.
*If you're going to be a regular, please link back to the host posts. It's just good etiquette and frankly, that's how others will get to your fellow Disney lovers content. Without that link back, they can't find the linkup and, therefore, the other blogs. Help me help you!