Review: Bully Sticks for dogs
These Bully Sticks
came super fast when I ordered them from Amazon. I opened the package right away and both Maestro and Bella came running towards me.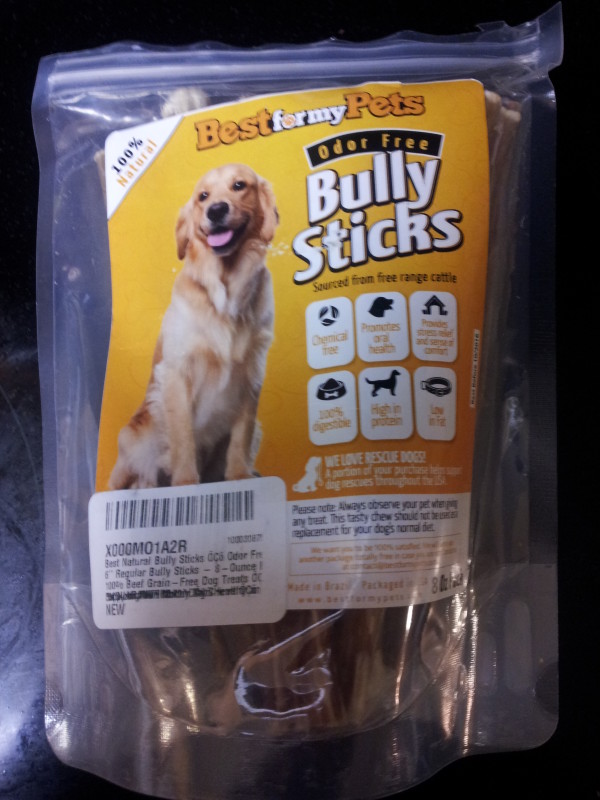 This was an 8oz bag, and there were 11 sticks in it. I cut one in half (no easy feat) so the dogs could share and here it goes….
I think that they immensely enjoyed these Bully Sticks.
Bella ate hers neatly in the crate:
And Maestro eventually came inside and finished his on the couch. Luckily, there was no mess to these Bully Sticks, especially compared to rawhide which can get slimy.
These Bully Sticks are 100% beef, with no added fillers. They help to clean your dog's teeth and keep them strong. You can get your own at Amazon!

*Disclaimer: I received this product for free for the purpose of review. Regardless, all opinions are my own!*