Pet Supply Review
Many of you know that I have a zoo at my house. I have a dog (Maestro), 2 cats (Talkee and Lily), and 2 turtles (Theo and Abi). I spend a lot of money on these loves of my life and am always looking for products that both work properly and help save me money.
Maestro loves the Fifi Fido Jerky Treats! He gets one as he goes in his crate when we are leaving. He devours it pretty quickly, so I take it that he likes it.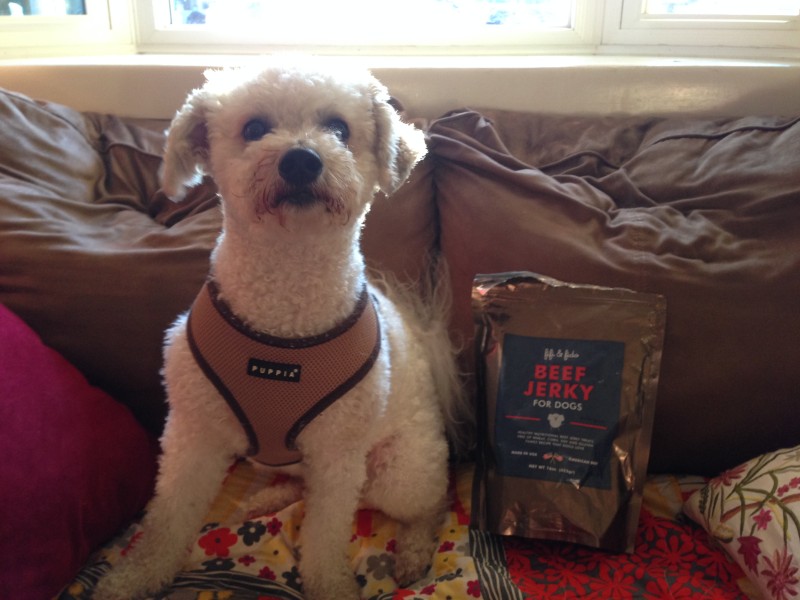 Another product is the Pet Urine Odor and Stain Remover
from Furry Paws. Of course, no one WANTS to need this product, but with 2 old cats and a messy dog, it is sometimes necessary. This Odor and Stain Remover is great on all animal messes, including hairballs on the couch (YUCK!!) and cleaning the animal crates. This Odor and Stain Remover works on carpets and upholstery to eliminate stains and destroy the odor so the animals won't return for a repeat offense. It also works on hard floors and crates to clean up any messes. For an effective remedy for even the toughest of carpet stains – whether they be the fault of your pet or otherwise – try Bissell's best carpet cleaner solution to eradicate the stains for good! To some extent, these cleaning solutions may be beneficial. However, if you want your carpets to appear as good as when you first bought them, you may want to hire professionals to help you. It might be a wise idea to look into Upholstery Cleaning Melbourne or other services and locations for cleaning the carpets.
I only have had to use this to spot clean couches (thankfully!) and to wipe down the area around the litter box and Maestro's crate. It has a nice non-chemical smell and cleaned everything up nicely. However, having a dog is never that easy. There's shedding, dander and any accidents they have that need cleaning too. For those who allow their dogs up on the couch, this can be more problematic. Although, one of my friends did recommend a furniture cleaner the other day. She said that it deep cleans couches and ensures that any germs and bacteria are removed, meaning that your furniture can remain in good condition. So, do any of you dog owners need a furniture steam cleaner? There's many brands and models online, but you should probably consider the fabric on your furniture before purchasing one, perhaps some research might be a good idea!
This Stain and Odor Remover shipped with a lid and detached sprayer and can be ordered on Amazon.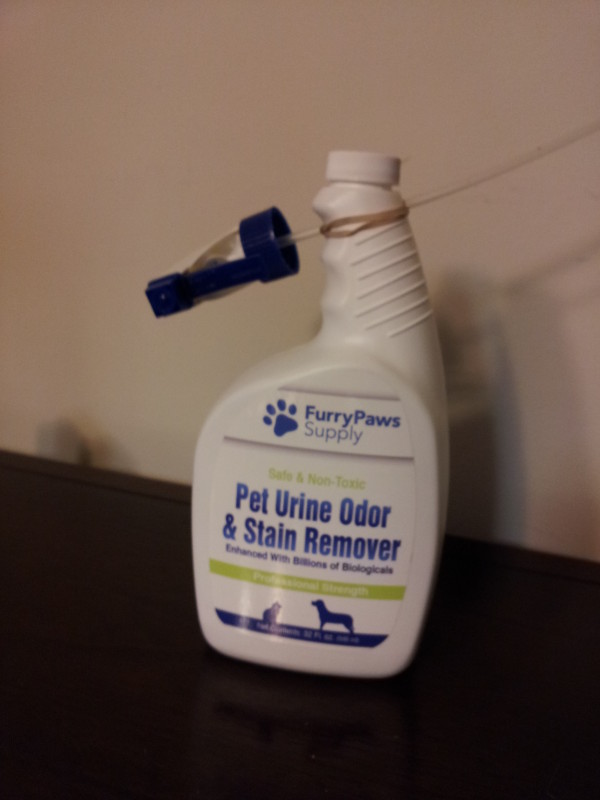 Whilst on the topic of cleaning floors, if you have a pet who sheds a lot (or in my case, three!) then a Roomba is a life saver! This particular Roomba, the iRobot Roomba i7+ is amazing for removing unwanted pet hair and dander on the floor! I always used to find clumps of hair on my floor, no matter how much I hoovered. Of course, I still find some, but I must admit there is nowhere near as many as before. This robotic hoover has smart mapping to learn the layout of your home, will connect to Alexa and the Wi-Fi and will even empty itself! Head over to Pupster Passion if you want reviews of the best Roombas for pet owners.
Another product that I thought would be really useful to have is the Miracle Care Nail Sharpener. You are supposed to use this by gently twisting away sharp ends and rough edges of the nails that can scratch people, furniture, and wood floors. I really wanted to try out this product, but Maestro would not let me near him with this! In theory this seems like a great product, but I cannot confirm nor deny its effectiveness because I was not able to use it! Maybe someone else might have better luck with a willing dog.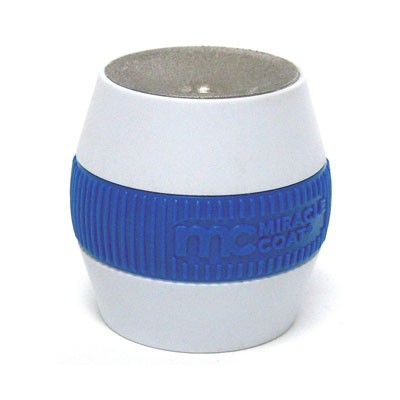 To help with stinky cat smell, I tried the Natural Bamboo Charcoal Deodorizer Bag
.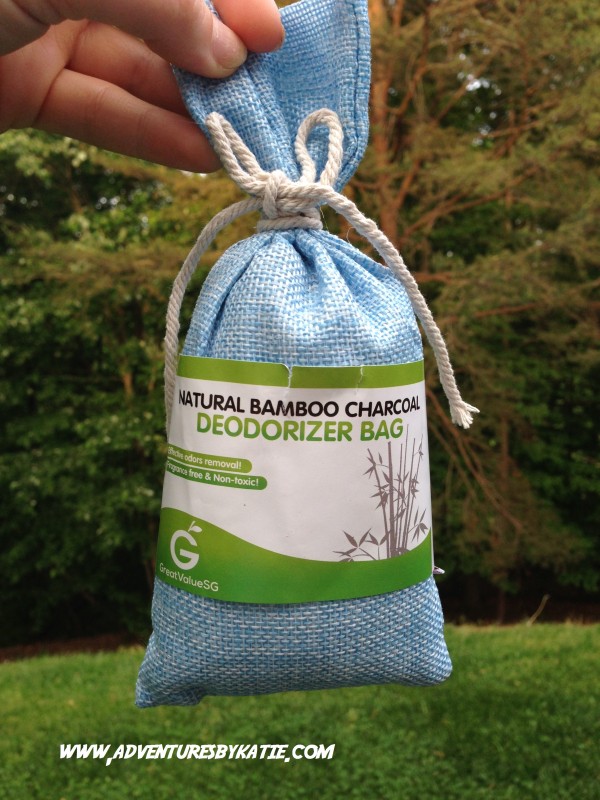 It is made with bamboo charcoal crystals which are supposed to "soak up" stinky smells. I had this in the laundry room where the cat litter box is kept, but did not notice a difference in smell. It could be that my cats are just that smelly….but I don't know. I will have to move the charcoal bag to a different area of the house to see if it removes any odors.
*Disclaimer: I received these products for free, but only recommend things that would be useful for my readers! All thoughts and opinions are my own.*