Today's topic for the Friday Five link-up with Courtney, Cynthia and Mar is Fitness Snapshots. There are a lot of ways to interpret this theme (just look at all the other links – everyone has a different idea!), and I decided to go with "Fitness Firsts".
My first race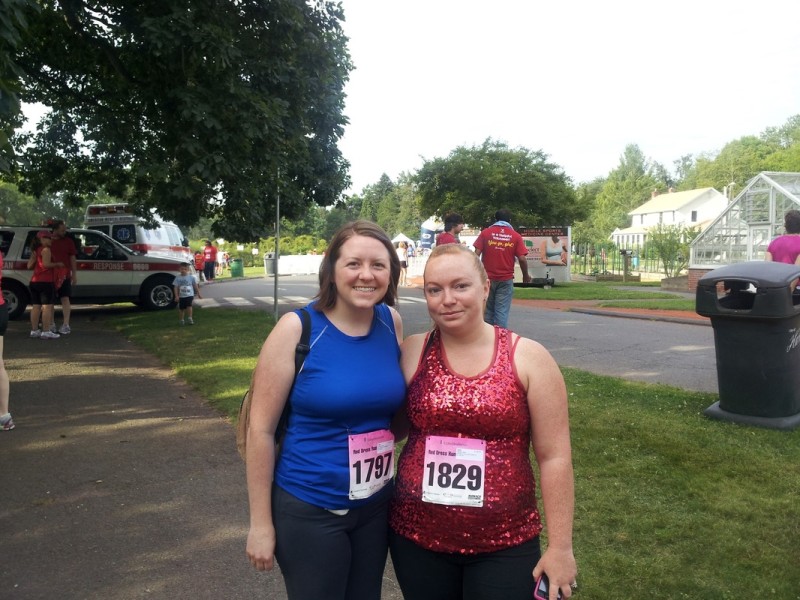 I started running during the summer of 2012. I was in Connecticut for a few weeks taking some grad school classes. My friend Holly wanted to run a 5k and asked if I would go with her. Ha! I'm so lazy…but I said yes because I knew of a few other people that were starting to run, and if they could do it, so could I! We signed up for the Red Dress Run for Women in Hartford and I was super nervous and super pumped! (And I remember thinking how dumb and lame all the ladies were for dressing up in themed costumes…boy, how things have changed!)
My first half marathon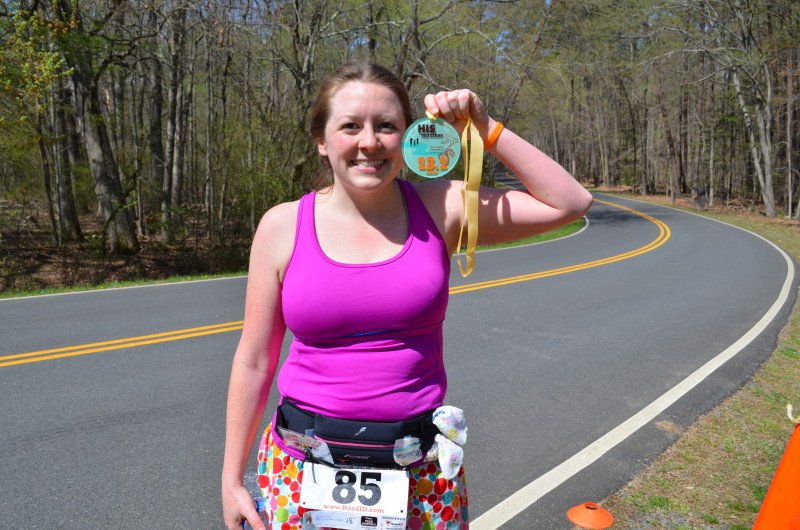 After starting out with a few races here and there, I decided to try for a half marathon. I signed up for His Marathon Half Marathon in 2013, mainly because they had a free training program. Unfortunately, I hit a time of major ITB issues and missed a lot of training. Regardless, I went into the race and FINISHED! Though it was an awful time because I was hurting. Luckily, this experience didn't stop me from pursuing other racing goals, and I just went and signed up for more races! (and now my ITB is mostly better!)
My first runDisney race
My first Disney race was the Walt Disney World Expedition Everest Challenge in 2013. I flew down to Florida for the weekend and did this race with my sister. I very much enjoyed this race with obstacles and a scavenger hunt (even with the ITB issues) and loved the after party. Riding Expedition Everest at night is awesome! I am definitely now hooked on Disney Races, having completed many of them! I am also signed up for this year's Expedition Everest Challenge, as it is the last one ever! 🙁
My first full marathon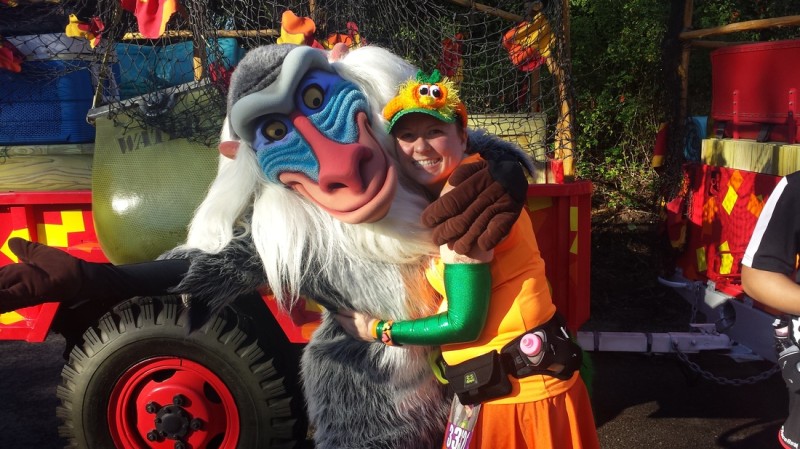 Of course my first marathon would be the Walt Disney World Full Marathon! I did the marathon as part of the Dopey Challenge, where I ran 4 races in 4 days (5k, 10k, half, full) for a total of 48.6 miles! By the time the marathon came around, I was already exhausted, but I still managed to finish the race in less than the required time allowed! I loved the magic of Disney while running this marathon, and now wonder how I would do if I (1) wasn't running a Disney race with all the wonderful distractions, err. character stops and (2) didn't run three races in the days before. I'm hoping to get into the Marine Corps Marathon later this year. The lottery opens next month…
My first duathlon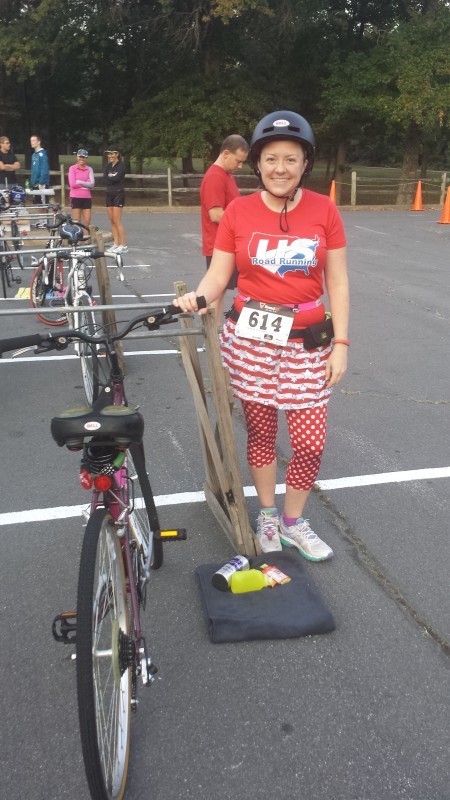 I completed my first duathlon in September 2014! It was a run 5k – bike 10 – run 5k. The 5k course was a super hilly trail run that about killed me. And I had to do it twice!! The biking wasn't too bad, except for a really terrible hill at the end (ugh!). This was a good experience and I enjoyed myself. I would consider doing another one!
What's next?
Well, I'm signing up for my first triathlon in May with John from Run. Geek. Run (disney). This seems like the next step in my fitness racing! I would also like to do a Ragnar race one day…anyone interested in setting up a team?