RACE #4:  James S. Long Regional Park
This race was number four in the RUN DMV TRAIL RUNNING SERIES.
Date:  November 22, 2020
Location:  4603 James Madison Highway, Haymarket VA, 20169
Distance:  3.0 miles (1 loop) or 6.0 miles (2 loops)
Course Description: The most challenging of all the courses. This course has a little bit of everything for a trail run. You will have ups, downs, rocks, roots, groomed, single track, tip toe across a few streams with a final stretch on a paved road.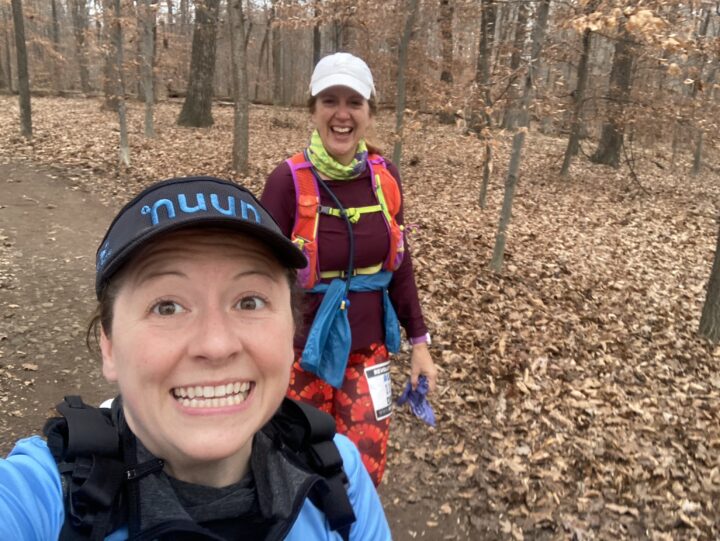 Let me tell you – I had no idea that this series of trails existed! I worked in Haymarket for 6 years and knew about the park, but had never explored more than the parking lot (because at first glance it just looks like a lot of sports fields). I wouldn't necessarily call this a trail run – Toni and I walked hiked A LOT!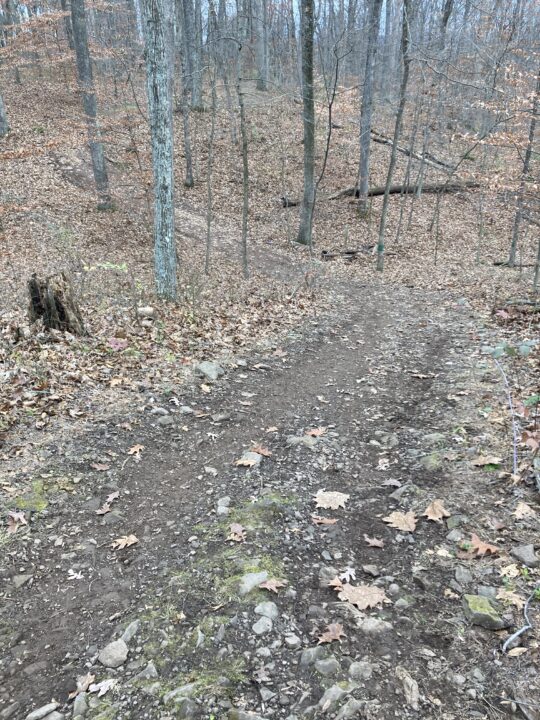 This course started through a nice trail before it turned grueling, terrible, and horrible. Just kidding! The trail was gorgeous and lovely, and we had a great time! There were quite a few tree roots sticking out and rocks ready to trip us, so we took it easy since I am prone to falling. It was perfect weather and a splendid day so we went on our hike and enjoyed the fresh air!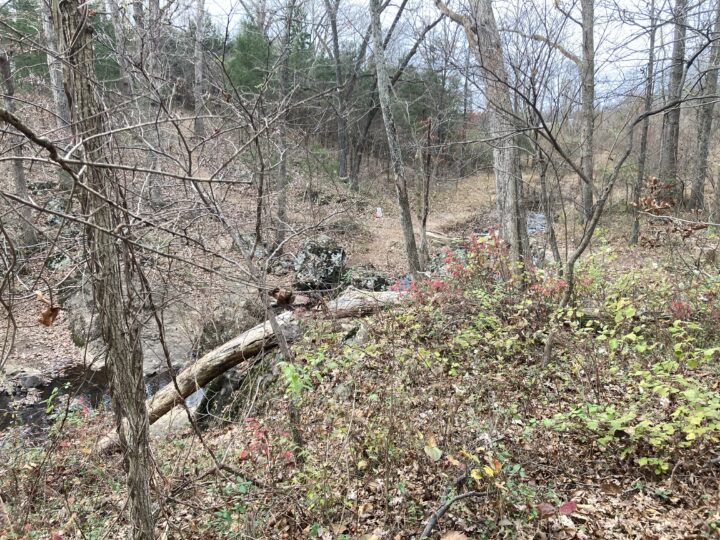 There were a few stream crossings, which was a lot of fun, especially because I was wearing my On Running waterproof shoes. Good thing I was, I totally misstepped while crossing, and my foot went straight into the water. But it stayed dry!! Win!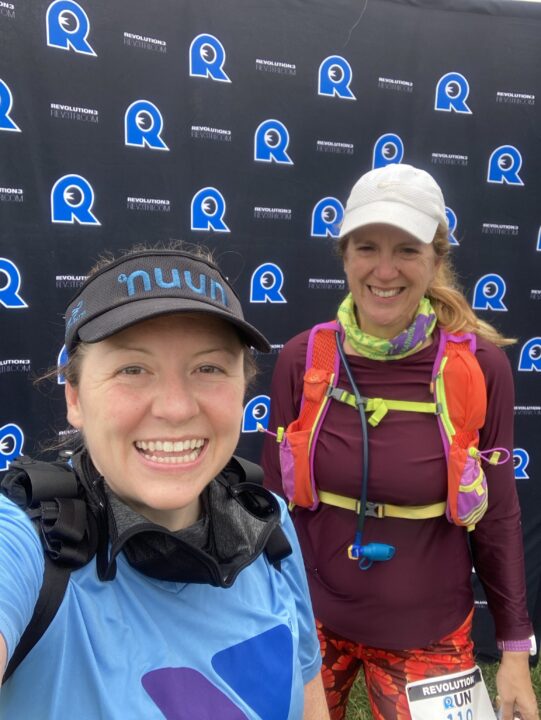 This was a great race series, and I hope that they have some more! Tons of fun!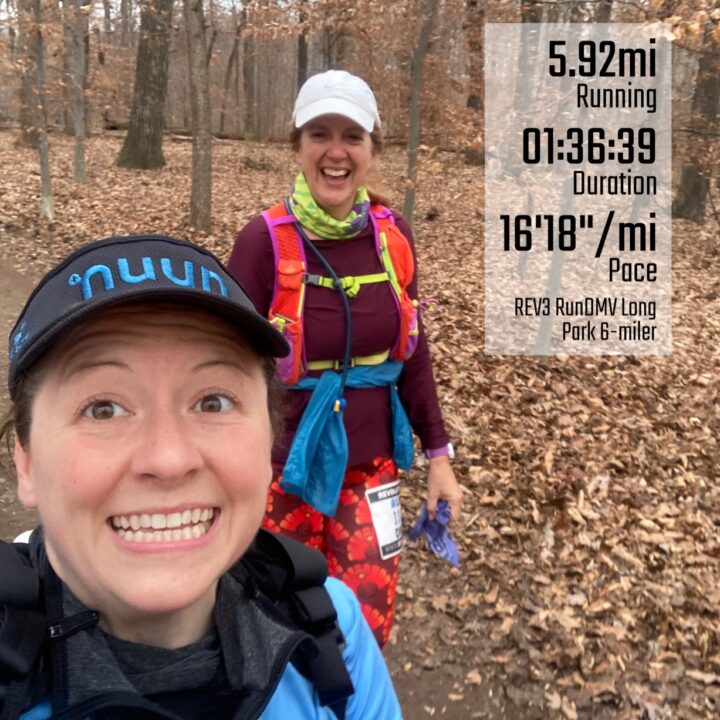 After the race, Toni and I headed over to Inspired Cravings, a vegan bakery in Gainesville. Yum!!!