Catchy Bands by Tavel Designs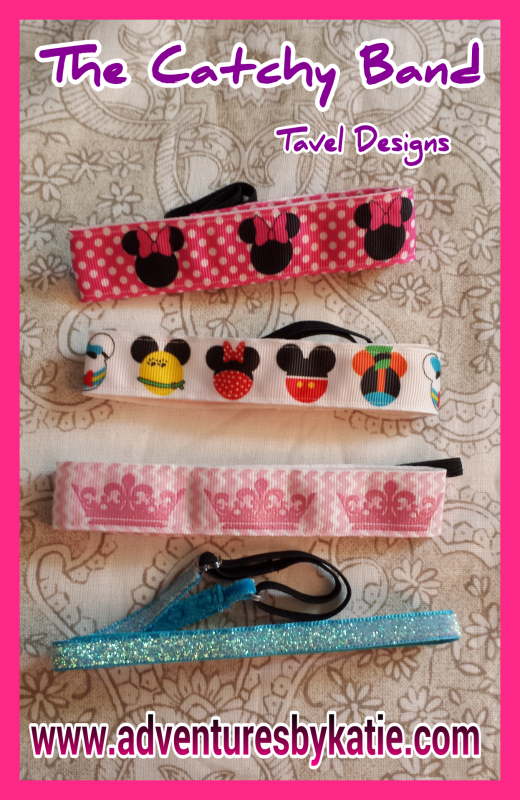 Aren't these Catchy Bands just the cutest no-slip headbands?! I absolutely love the Disney designs!
You know what else is great about them? It's something that makes them different from other companies… These bands are adjustable! Yes, you read that right – adjustable! We all know that everyone's heads are not the same size and some people like to wear their bands tighter (me) or looser (my mom). That is why these Catchy Bands are so awesome! Bonus – they are also less inexpensive than other headbands and are handmade with high-quality care. They were 0riginally created for Jazzercise workouts, but these headbands are perfect for all types of fitness workouts or just for holding back your hair.
I tried out the Catchy Bands on a few different runs. They did not slip and were very comfortable to wear. In fact, I even forgot that I was wearing it! But I still looked fabulous, and my hair was kept out of my face.
Here I am wearing a Catchy Band at the Disneyland 10k! Unfortunately, wearing my costume ears made my Catchy Band want to move around a bit because the ears kept falling off my head. That was my only complaint, and it wasn't even the Catchy Band's fault! (P.S. I am Rabbit from Winnie the Pooh!)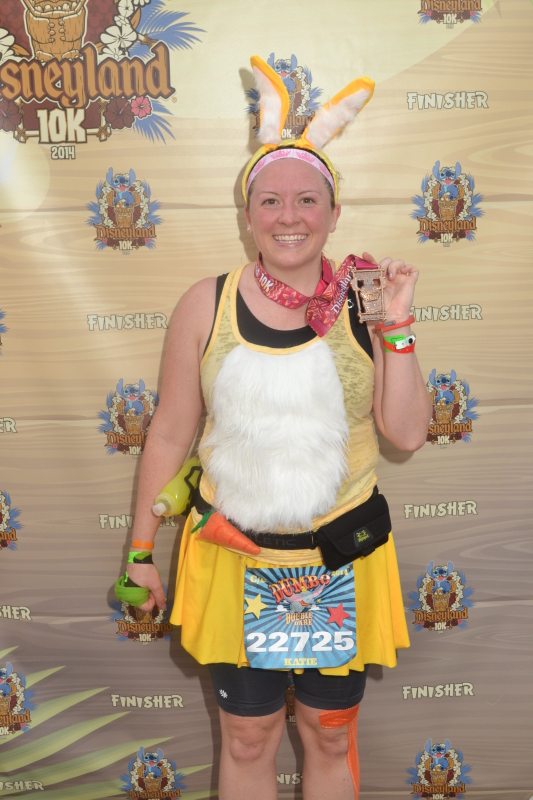 I have ordered some more Catchy Bands for myself and some friends as gifts. Please check out the Tavel Designs Page where you can see different designs (as well as plenty non-Disney ones), and other products such as key fobs. Give them a try, and let them know that I sent you!
 Do you want to win your own Catchy Band?
Here is your chance! I have two bands to give away! Just enter via the Rafflecopter below.
Two winners will be chosen on September 19.
**Disclaimer**  Tavel Designs provided me with free product in exchange for my honest opinions in this review.  These opinions are my own, and I was in no way financially compensated for this review.