Knife Sharpener
I had the chance to try out this Knife Sharpener from Priority Chef. It is a small device, which is great for storage purposes but is still full of use. It might be small but it's very powerful!
I was excited to try this out because most of my big chopping knives are pretty dull. I use my kitchen knives all the time, I just never get around to sharpening them. My best friend is always on websites like knife sharpening blog – gosharpening, trying to get the best tips on how to sharpen knives. I wish I was as organized as she is! I'm never really sure how to use the stick sharpener that comes with the knife block, so this sharpener looked very promising. It looked hassle-free, easy to use and as I mentioned before, it was pretty small so I could store it in a kitchen cupboard when it wasn't being used.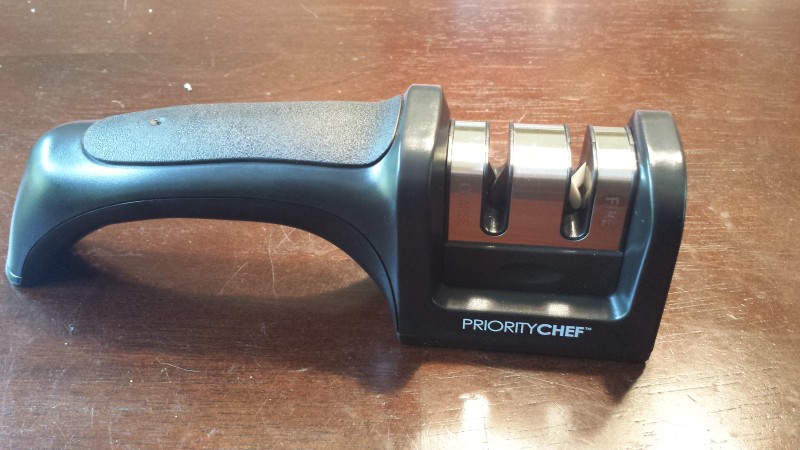 It has two different areas. One for knives that need a lot of sharpening, and one area for minor sharpening. I stuck my big knife into the mega-sharpening area and did two swipes. Voila! That's all that was needed to get my knife super sharp! I don't know how often I'll need to sharpen my knives but now that I know how to do them, I can keep on top of it all. It was so easy to use and my knives work much better now. They cut seamlessly through meat, vegetables and anything tough!
If you are looking for an inexpensive and easy way to sharpen your knives, I recommend this product.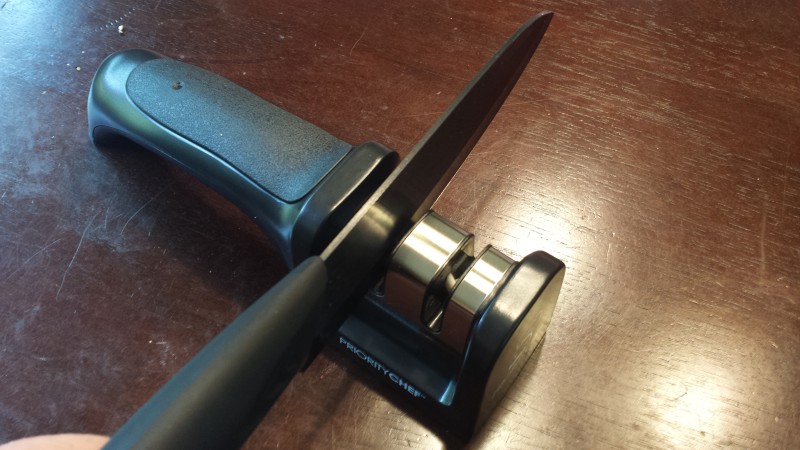 I received one or more of the products mentioned above for free using Tomoson.com. Regardless, I only recommend products or services I use personally and believe will be good for my readers.