Weav Music Running App | A BibRavePro Review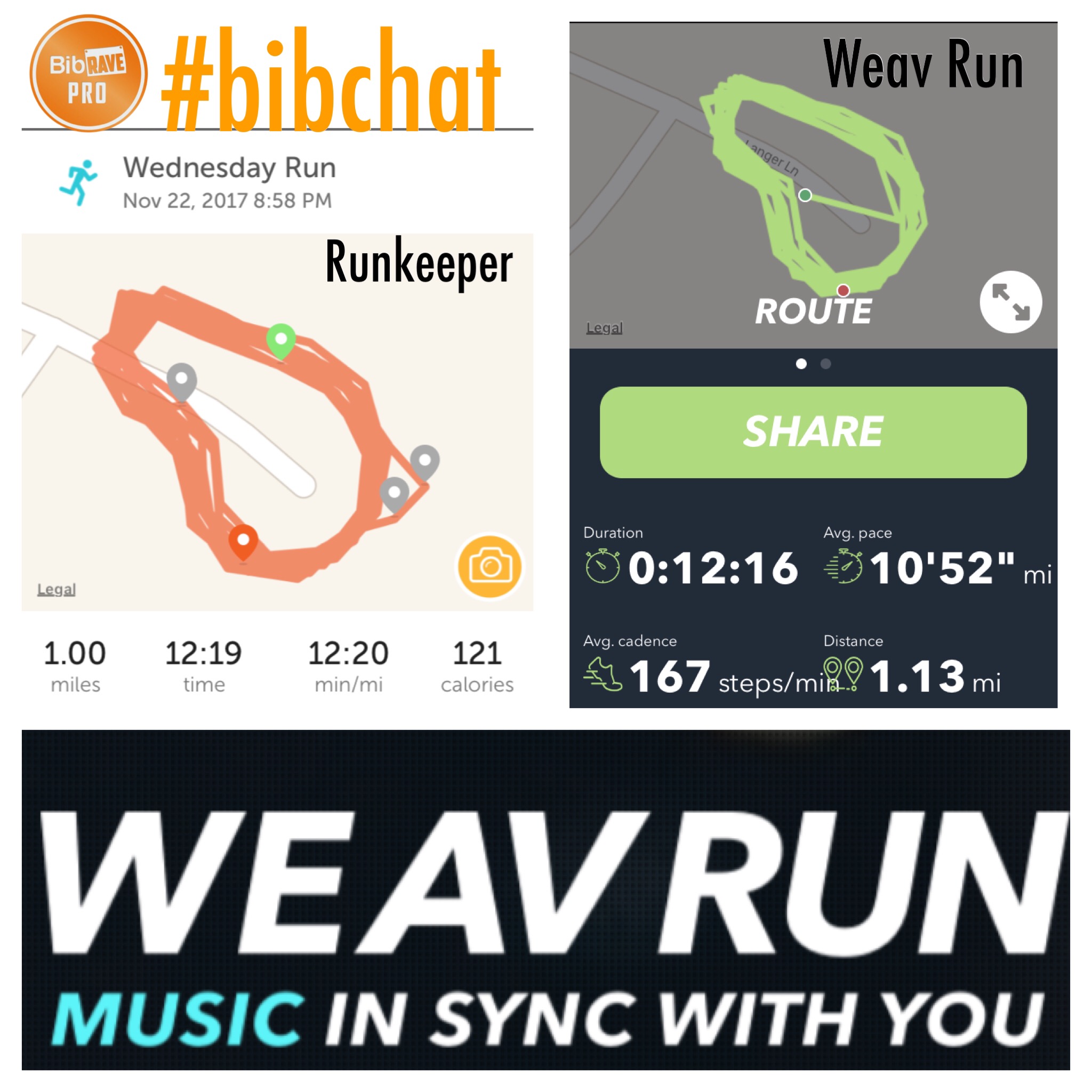 *Disclaimer: The Weav Run app is currently free, but I will be receiving a lifetime subscription in January 2018 as part of being a BibRave Pro. Learn more about becoming a BibRave Pro(ambassador), and check out BibRave.com to review, find and write race reviews!*
Weav Run
Weav Run is a new app out to help you improve with your running, all while using upbeat music. iPhone users can download the app here. The app is not available for Android yet, but if you would like to find out when it is, visit this link.
Trial Run
My first trial run was fun. I actually kept pace to the music (or it kept pace to me?!), and it made me run more consistently. I did not want to slow down or stop as much as I usually do!
I know it's early days, but I think this app would definitely be able to help me to run further and to get fitter during my workouts. I even think that I might start looking for some wireless headphones for running to make it easier for me to concentrate on the music and to ensure that I keep pace with it, as I want to make the most out of this app.
I can see how this app would be good for training, and we will see how it goes as I train for the Blue Ridge Marathon in April 2018.
Music Selection
For a little while, there were only about 25 songs, but since then more songs have been added. While there is a good mix of music, it is not really what I usually listen to, and it would be nice to use with the music I currently have downloaded in my phone.
Regardless, the music does help to keep my pace, and there is a great mix of songs and artists.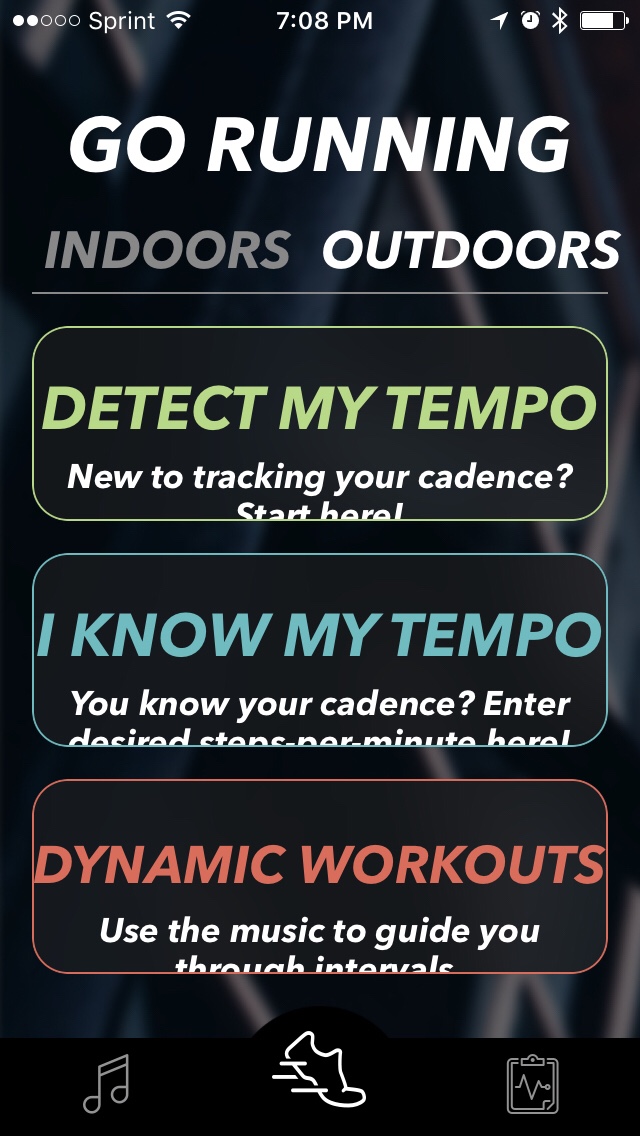 Interface
The Weav Run app interface is very straightforward. There are not too many options to choose from so anyone can figure it out.
The app syncs to your phone's Health app. I wish it would work with Runkeeper or Garmin, though, because Now I have to start and stop both apps. It does transfer to Strava, which is nice.
Dynamic Workouts
Dynamic workouts offers different interval training programs. Each program has its own duration and interval times. I would like to customize my own workout within the Weav app.
The app currently has 6 different interval programs, but you can mix & match apps (i.e run an interval training from another app and use "detect tempo mode" in Weav to match your steps).
Final Thoughts
Overall, I think Weav Run is a pretty neat app. I like that it matches the music to your pace, which allows me to keep my cadence much more steady and energized. The Dynamic Workouts have great potential for my training, and I look forward to a PB soon! (I would have gotten one during this race if I didn't stop to take pictures of deer!) This app is good and I do like it. I think a lot of beginners would enjoy this app too, especially because of the music selection feature that helps you to keep a consistent pace. Perhaps the developers of this app should consider pairing with more influencers to try and make this app more popular. Influencers are a great way to market apps like this, especially fitness influencers. This app could really benefit from performance influencer marketing, so it might be worth the developers looking into that.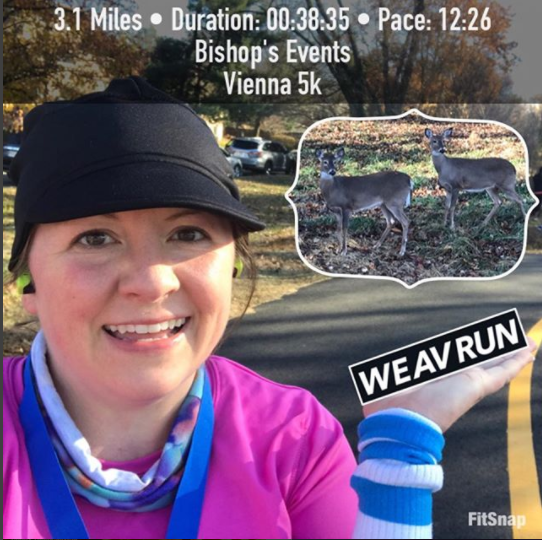 More Info
Runkeeper seemed to be more accurate with its stats over Weav Run. I will need to continue testing to see how much difference Weav Run is from other gps trackers.
I emailed tech support with a question and they responded in less than 5 minutes! Great customer service!
Ready to download the app and give it a try? Find the app and more information at run.weav.io. Weav Run can also be found on Twitter, Instagram and Facebook.
#BibChat
Join BibRave, Weav Run, fellow BibRave Pros and me on Twitter for #BibChat on Tuesday, Dec. 26, at 9 p.m. Eastern Time! Also, find out what other BibRave Pros had to say about the app!