Tips for Running in the Summer | Galloway Running Tips
It is the middle of summer and it is a bazillion degrees outside here! A lot of the races in which I am interested start at 8:30 or 9:00am – WAY TOO LATE for the running in the summer heat. I've done a few and I could not wait to get home to my air-conditioned house! That's a good tip, make sure you come home to a nice cool house if you run during the day. If you don't have Austin Air Conditioning – click here to find out more about it. While I don't like running in the day, I did find a night 5k, though, and I am excited to be running the Crystal City Twilighter in Arlington, VA.
I know I need all the help and motivation for summer running, so here are some tips straight from Jeff Galloway! I often go on my run after my husband has gone to work and I've dropped the kids off at work meaning the house is often empty whilst I am away. Previously, I would never have thought about setting the alarm but apparently, some home insurance policies will not pay out if you are burglarized whilst your alarm is off. Food for thought! If this makes you wanna take a look at an alarm system for homes, you may wish to conduct further research online.
Jeff Galloway's Tips for Running in the Summer
Summer months can be challenging for runners. In between traveling, hot weather and family activities, many people can have a hard time staying on track. Here are three tips to use this summer!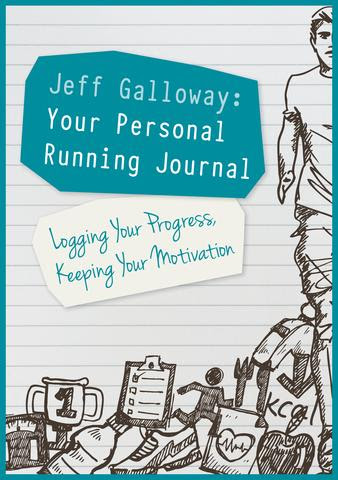 Use a Journal for Motivation:
Runners tend to run more when journaling. A journal can help with accountability and motivation. Giveaway alert! Win one of the NEW and updated Jeff Galloway Journals by joining Jeff on Facebook! Join Jeff and enter now.
Want to know how fast you can run?
The Magic mile has been the best predictor I have found. Use this link for information about the Magic mile and to compute your current pace potential. Compute my potential.
Do you need salt when it's hot?
While most cramps are due to muscle exhaustion, you need to replace the salt you lose in sweat during hot weather. It is rare to be low in sodium, but if so, try a buffered salt tablet during/after workouts that involve prolonged sweating. Get more information at NUTRITION FOR RUNNERS.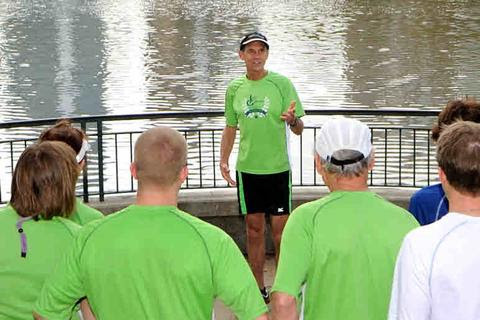 Jeff's latest clinics are touring California!
Saturday, July 22 @ 8:00 am
Hosted by and starting from Fleet Feet 111 Third Street in Santa Rosa
A run and walk with all of Sonoma County Galloway's groups
This event is open to the public
Sunday, July 23 @ 2:00 pm
Hosted by Heart and Sole 900 4th Street in Santa Rosa, CA
Jeff's Running School
This event has a fee and is open to the public
Contact

[email protected]

for more information
Monday, July 24th @ 6:00 pm
Meet and Greet at Sports Basement in Santa Rosa located at 1970 Santa Rosa Avenue

6 pm – 8 pm

with Jeff speaking at

7:00 pm

Free snacks and drinks and 20% discount on purchases given to all who attend
Tuesday, July 25th @ 6:00 pm
Healdsburg Running Company @ 333 Center Street in Healdsburg, CA
Fun Run followed by Free Clinic with Jeff
This event is open to the public