Slow Cooker Recipes for Beginners
Hi everyone! I know everyone loves an easy-to-prepare, easy-to-cook, tasty slow cooker (crock pot) meal. I know I do! I will usually stick something in the crock pot each Wednesday because it is a busy day for me, and it's the middle of the week when I feel blah about everything, including cooking.
I have a few favorites that I make quite often, such as my Spaghetti Squash Curry and Thai Butternut Squash Soup, but I am always looking to try out new recipes. I found this Slow Cooker Recipes for Beginners: 55 Fast and Easy Slow Cooker Recipes e-book on Amazon and decided to give it a try. It is not a gluten-free or vegan specific cookbook, but I have gotten pretty good about making appropriate substitutions. Plus, I just needed some inspiration!
Slow Cooker Recipes for Beginners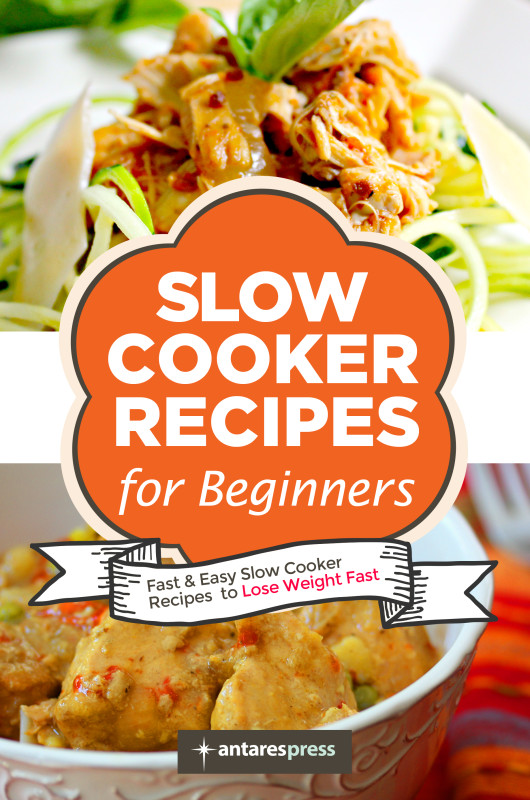 The cookbook has a lot of different types of recipes:
1. Appetizers and Snacks
2. Soups and Stews
3. Meats (I'm pretty much ignoring this section)
4. Vegetarian
5. Sides
6. Desserts
Looking through the cookbook, there were a lot of dishes that I could easily adapt to fit my dietary needs. None of the recipes look too complicated, and most of them have only a few ingredients, making it great for a beginner. Unfortunately, there are NO PICTURES in the entire cookbook. I don't know about you, but I NEED pictures with my recipes! It motivates me so much more to try a recipe when it is accompanied with a picture.
Anyway,  for today's meal, I needed a recipe with minimal ingredients because my Peapod grocery order doesn't come until tomorrow. I scrounged around in my pantry and decided I could make the Black Bean and Tomato Quinoa. Pretty much all that is required is black beans, quinoa, tomatoes, broth, and some seasonings. I stuck it in the crock pot this morning, and left it to cook.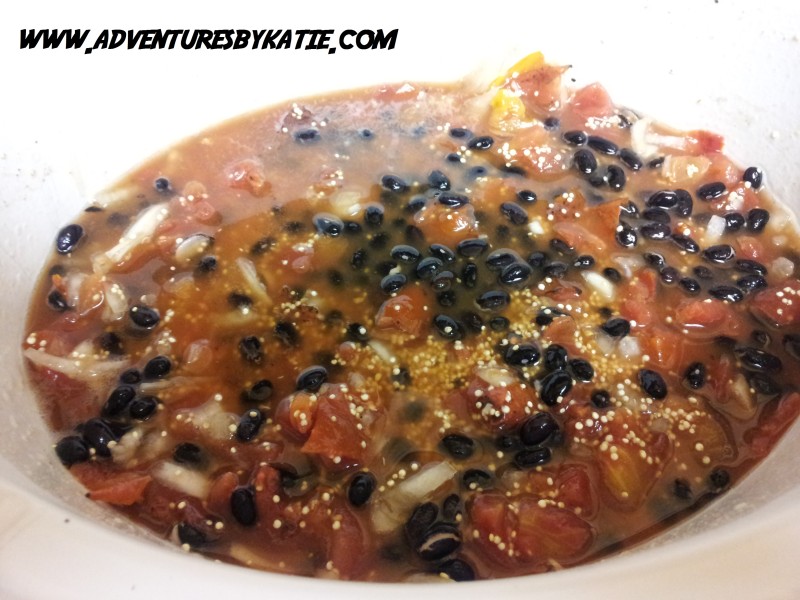 Let me tell you, it smelled SO GOOD when I opened my door after work! It looks a bit mushy (I probably cooked it a bit too long, but what can you do?), but it tastes so flavorful! I served it up on top of some baked sweet potatoes and added a quick side of some green beans. Super easy!
Nathan kept calling this dish chili and he really liked it! Luckily we have enough left over for lunch tomorrow ! 🙂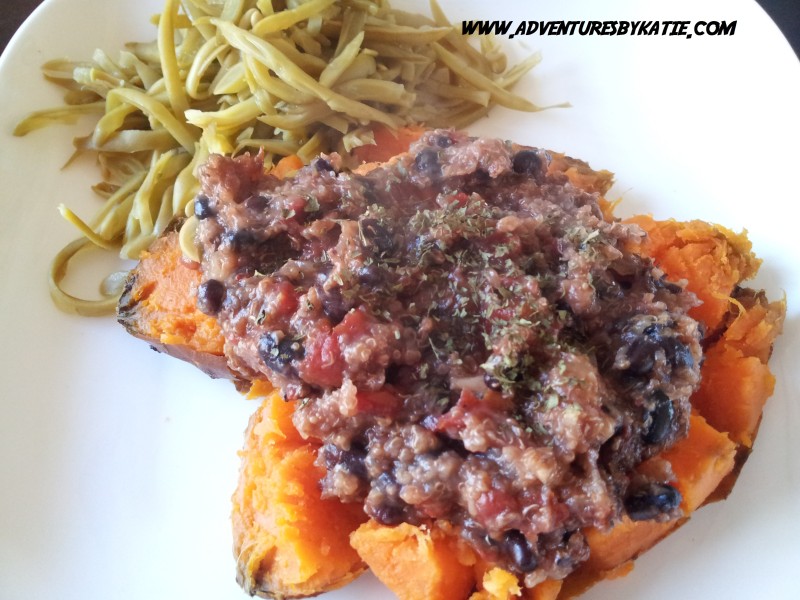 I'm looking forward to exploring and adapting some of the other recipes in this cookbook, such as the Red Beans and Rice. Also up is turning the Thai Chicken Soup into Thai Chickpea Soup! I'll let you know how it goes!
---
Want to try this cookbook free of cost? Leave a comment below and you might receive a digital copy from me 🙂
*Disclaimer: I received a digital copy of this cookbook for review purposes, but all thoughts are my own.