Vegan & Gluten-free at Disney World – Sassagoula Floatworks & Food Factory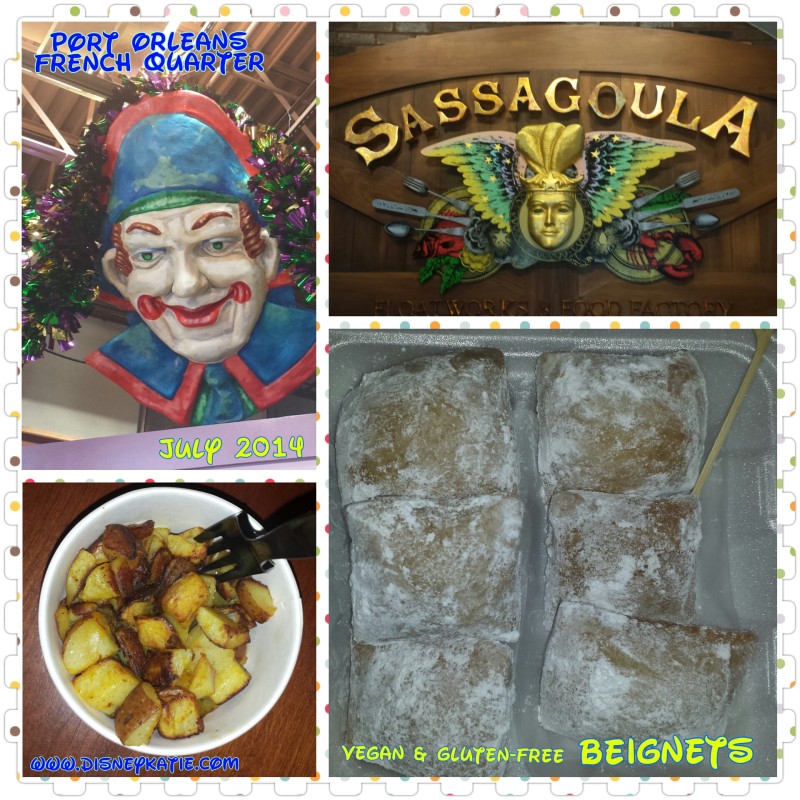 *This dining experience took place in July 2014*
One of the places to on my list to visit was the Sassagoula Floatworks & Food Factory at Port Orleans French Quarter. I had read about them having vegan & gluten-free beignets and was eager to try them out!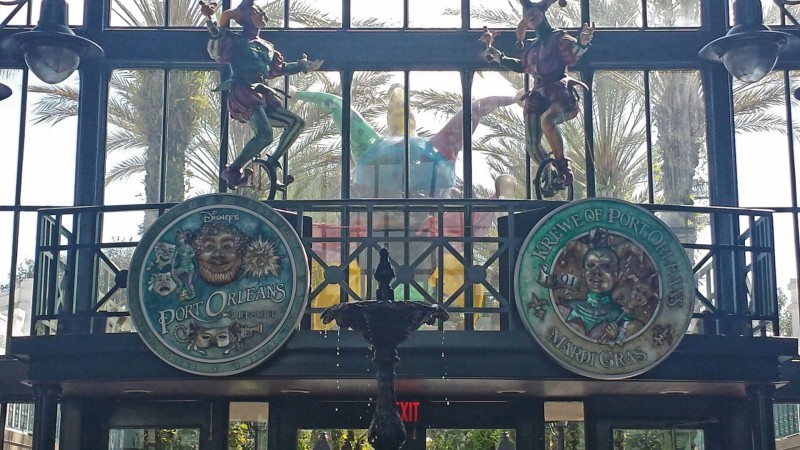 I had never been to Port Orleans before and it was fun to visit. We had to take 3 buses to get there (AKL to Epcot to Port Orleans Riverside to French Quarter), but it was worth it.
We walked inside and saw all the Mardi Gras decorations in the food court. I hope no one is afraid of clowns or big faces….!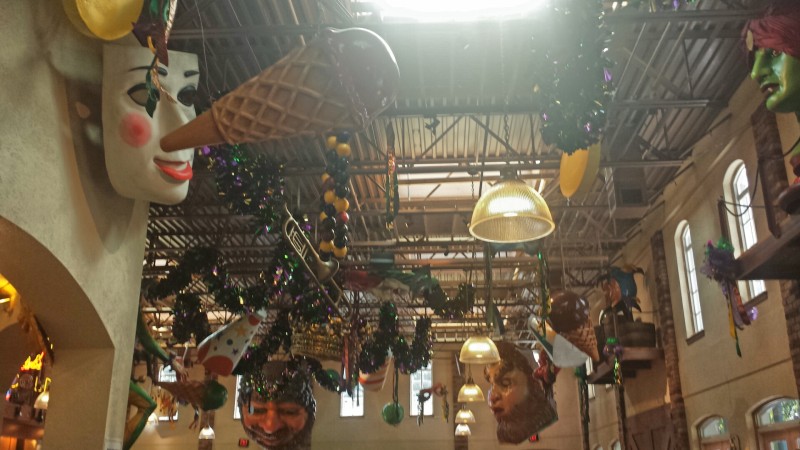 Sassagoula has different stations to order from. We headed straight to the beignet station.
We talked to the chef and he made us two orders of 6 beignets. They were so good! Since I normally don't get pastries, I was in heaven! Nathan thought they were good, but he didn't enjoy them as much as me. But then again, he is more of a savory breakfast person, while I love sweets. We also got some breakfast potatoes which were very good, but I accidentally spilled half of them 🙁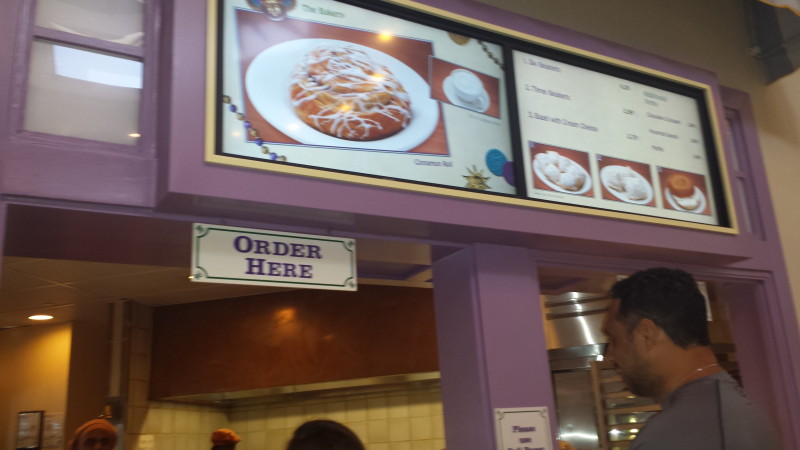 I am a happy person with my vegan & gluten-free beignets! I will certainly make this trip again!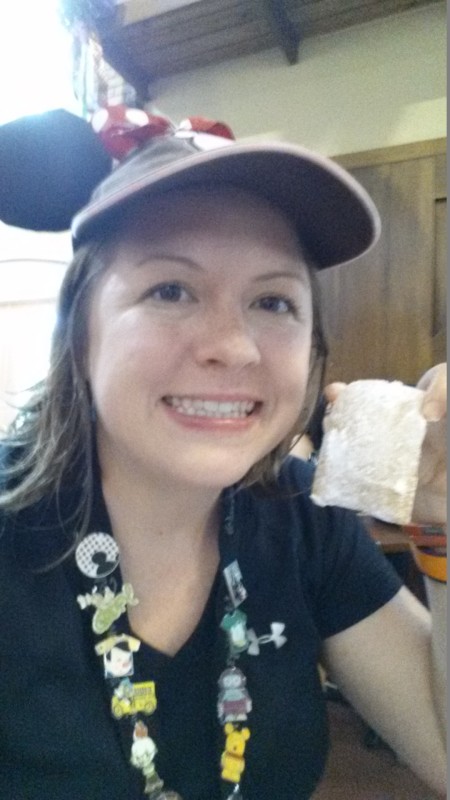 Outside of Sassagoula was a self-playing piano 🙂