Review Round-Up: Christmas Edition
Christmas is coming next week, and I am still working on my shopping list! If you are like me, you never exactly know what to get someone so you search and search and still don't have any ideas. Although there are plenty of options out there, the sheer number of choices might leave you confused, ending up in you postponing gift shopping until the last minute. While personalised photo keyrings and other such customisable memorabilia might be a good option to gift your loved ones and close friends, it's likely that you might want to pair that up with some other gifts, too. To help you out, here are some good ideas for small gifts or stocking stuffers! I have personally tried each of these items and think they are of a good quality. (P.S. This post contains affiliate links.)
For the Electronic Lover: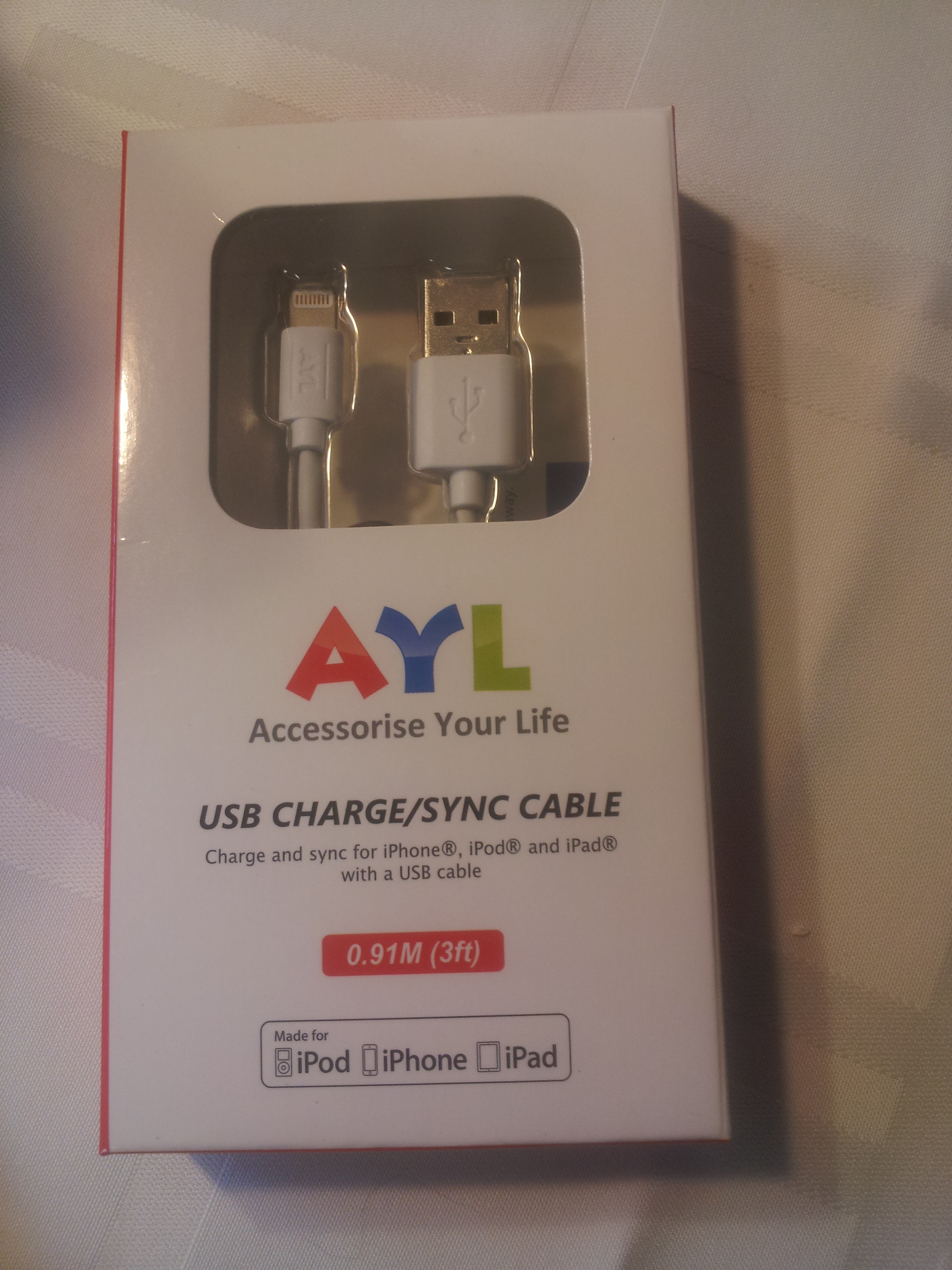 One can never have enough phone plugs. You need one (or more) at home, one at work, one in the car, one in the other car….And of course buying the Apple brand is much more expensive when you can get the same, or better, quality elsewhere. Nathan really likes the AYL brand because it is extremely sturdy. He said the wire is a bit thicker and not as bendable at the ends near the plug areas. This is a good thing because that is always where is Apple brand splits and falls apart. The +Lifeguard one is lightweight so it is easily bendable when you need to store it in a pocket or bag. Both of these plugs charge the phone pretty fast!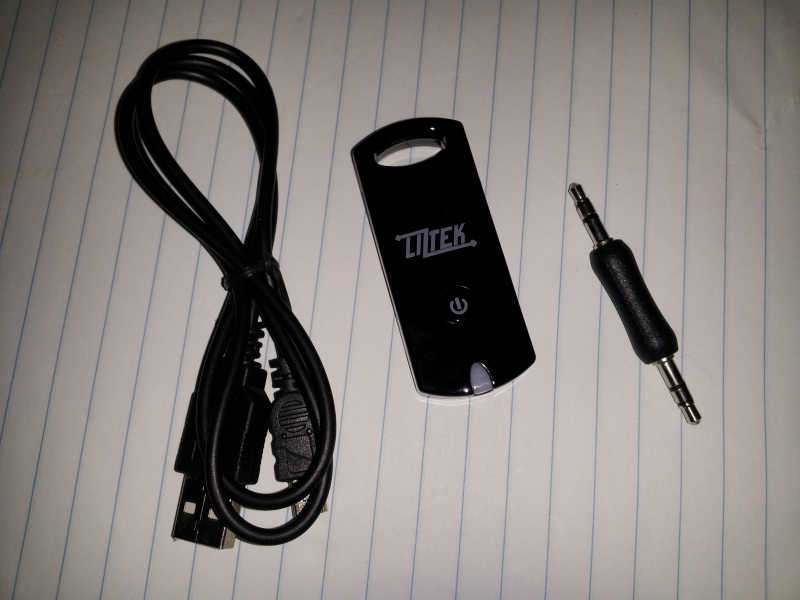 This Music Receiver is pretty cool. It can turn regular speakers or headphones into wireless Bluetooth devices! After you plug it into your speaker, you can send your music from your phone (or iPad, iPod, etc) to the speaker! This is a very inexpensive way to upgrade your older speakers without having to buy an expensive, fancy, Bluetooth-capable speaker. Nothing has to be docked, so you can continue to carry your phone around with you for when you need it!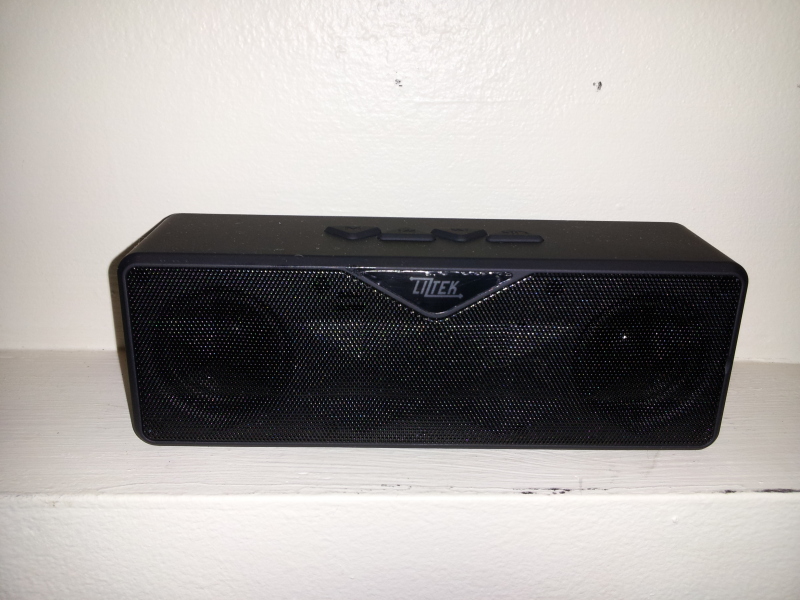 If you DO want a Bluetooth speaker, I would recommend this one. It is tiny and portable, but it has a huge, clear sound. I sometimes think it is hard to hear music or videos from my iPad. Sometimes I just want to blast music while I'm cooking in the kitchen. This speaker allows me to do that! It is great for traveling, for parties, and anywhere you need a speaker! There is a built-in rechargeable battery that lasts up to 10-hours.
For the Fitness Fanatic: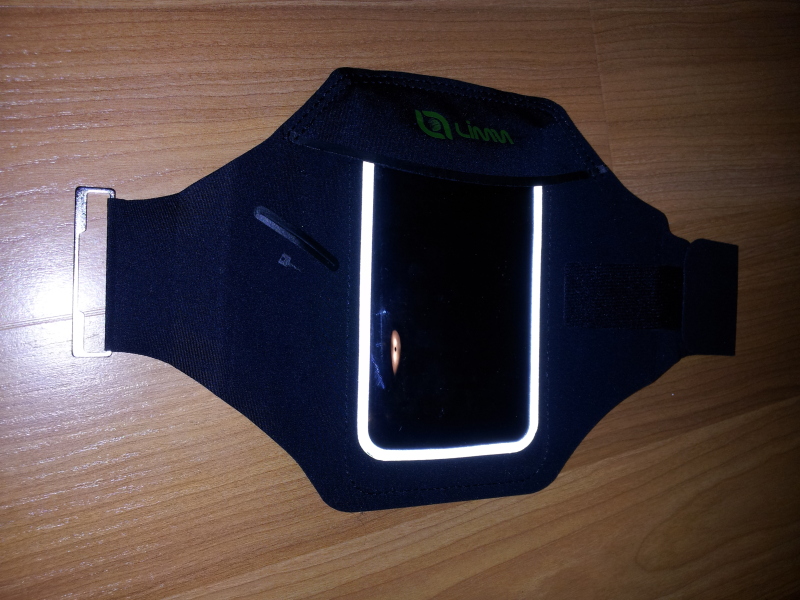 Nathan had reviewed the iPhone 4/5 version of this arm band and really liked it, so I was glad when they came out with a Galaxy/iPhone 6 version. My Galaxy S2 phone fit easily into the arm band (I did have to take it out of the case). I had easy access to all of my controls (except the camera) and the screen is touchscreen. You can order the band in two different sizes: slim or regular. I had ordered the slim and it fit, but it was a bit tight (especially when wearing long sleeves), so be careful what size you order! The arm band was super comfortable and I forgot I was wearing it while I ran.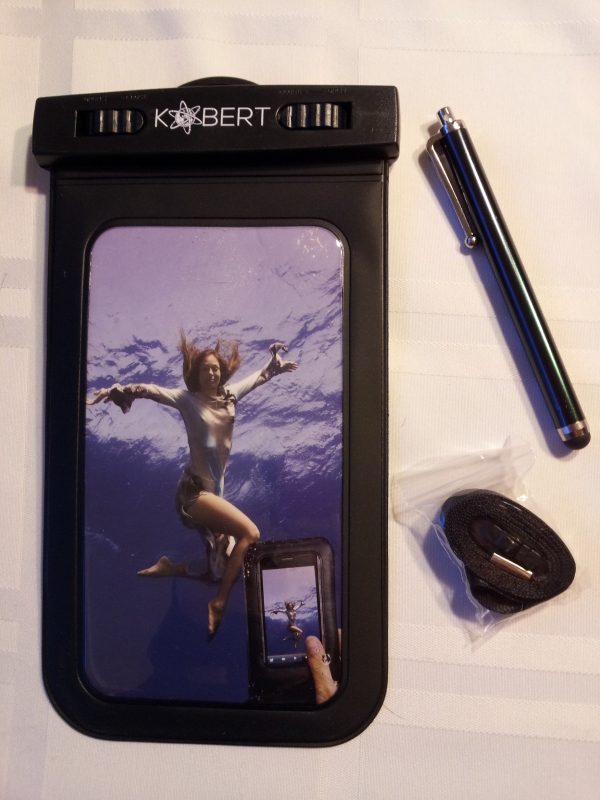 I could have really used this Waterproof Phone case while running the Wine & Dine Half Marathon! It poured the entire time and I had to keep my phone in a plastic baggie, and could not take it out with fear that it would get wet and ruined. I missed a lot of festive running pictures because of that! This case easily fit my phone in its case and allows access to the phone with its touch screen packaging. Being able to fit the case in this little pouch is great because if you are like me and love to design your own phone cases, you get to keep it on at all times! I tried taking some pictures with my phone while it was in this case, and it worked pretty well as long as I didn't use the flash. I don't like running in the rain, but at least now I know that my phone will be protected!
Nathan got to try this all-purpose Rash Guard. It is pretty cool because it can be used for so many things! It works as a compression shirt (because it is form-fitting), and can be used as a base layer when it is cold outside. It can also be used as a swim and sun protection shirt, with a UPF 50+ rating. I really love when clothing serves multiple purposes! Made from a combination of nylon and spandex, it is a great shirt for running and other athletic activities. Nathan said it was very comfortable to wear.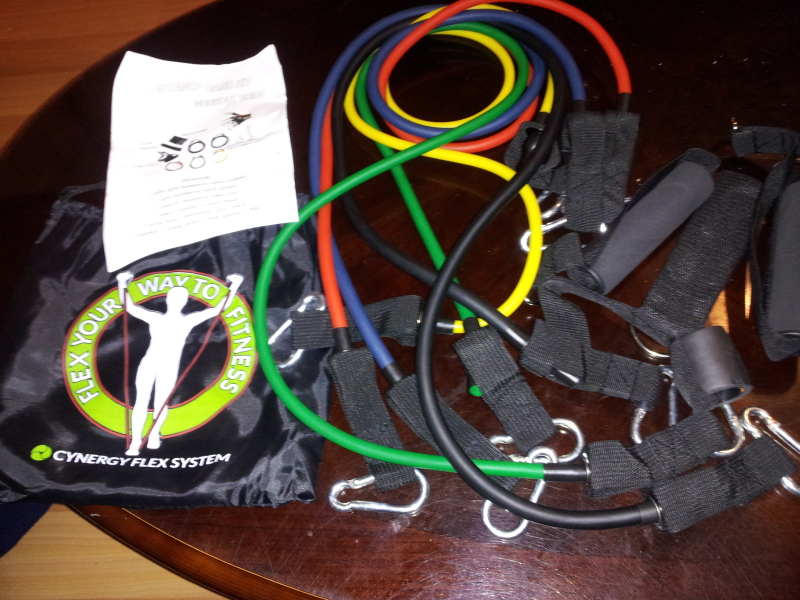 I really need to do some more strength training. Unfortunately, I don't have a gym membership, so I have to work with what I have at home. These resistance bands have really helped me to get a good workout from the comfort of my own home. There are five different resistances, so it will be good as I improve. The bands come with a carrying bag, so they store up nicely and are easy to transport for working out on the go.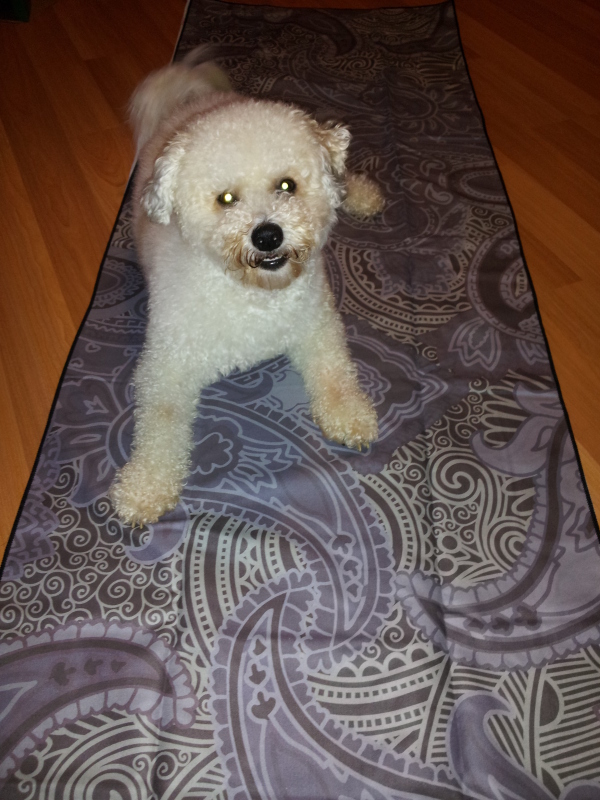 This hot yoga towel is light-weight, soft, and very absorbent. Even if you don't do hot yoga, it is good to have because then your sweat doesn't get everywhere while you are doing your poses. It is large enough to cover my yoga mat. Another way to use this towel is to cover your car seat with it after a work out so your sweat doesn't get all over your car. It helps to keep your car clean and is easily washable!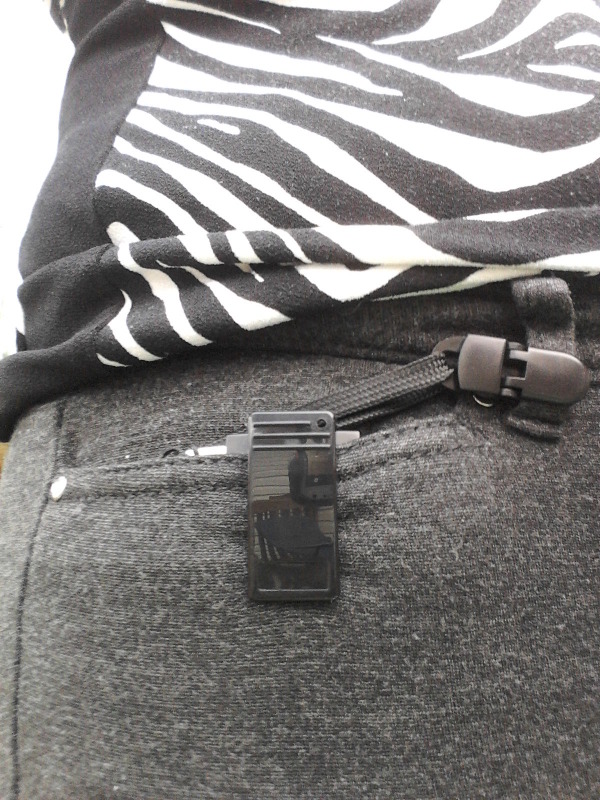 I have used a pedometer for years. I really like this one because it records steps, distance, calories, fat burned and exercise time. It has a seven day memory so you can compare your day to your week. Compared with my Jawbone Up24, it is pretty accurate. This pedometer is super slim and fits super well on your front pocket or waist band. It comes with a pedometer leash, as well, for extra safety. If you are looking for a way to track your steps without having to get an expensive fitness tracker, check this out.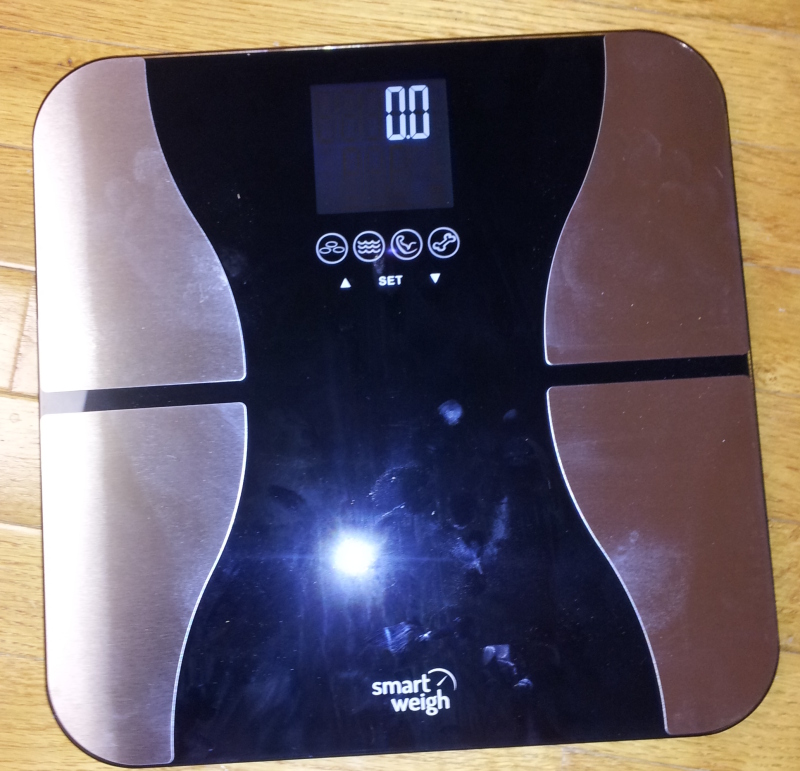 We all know that weight isn't everything. So why is that the only thing that most people check? This scale measures body weight, body fat, body water, and muscle and bone mass. It makes it easy to monitor your health. This scale is super easy to set up and to use. It has a user memory, so it knows who you are, and can automatically track up to eight users. The one downside to this scale is that it does not tell you any changes from day to day (i.e. you lost 1.2 pounds from last time). But all in all, this is a good way to keep watch on how well you are doing with your health goals.
For the Pets: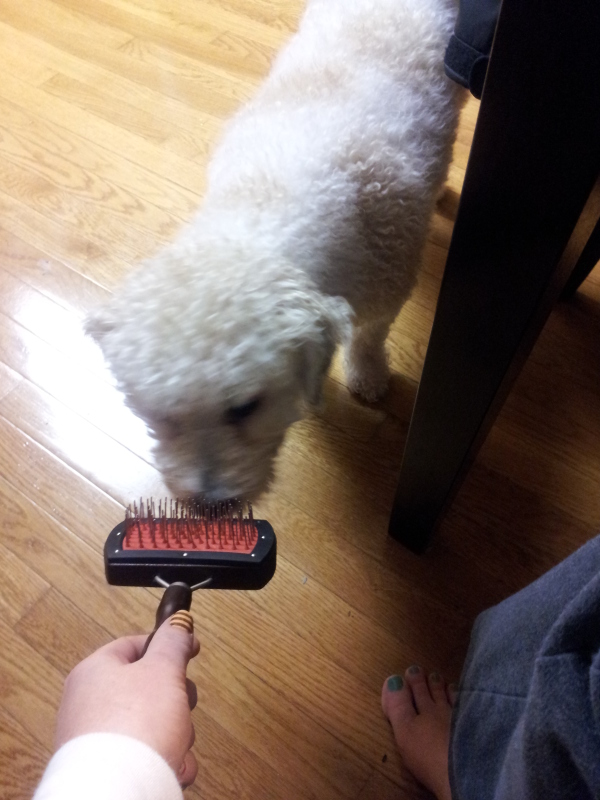 This grooming brush is great for my cats! I thought it was a little bit too hard on Maestro, but he didn't seem to mind. This brush is 7×4 and made with a very durable wood handle. This brush easily got out the knots and tangles from my cats' fur and left them soft and smooth.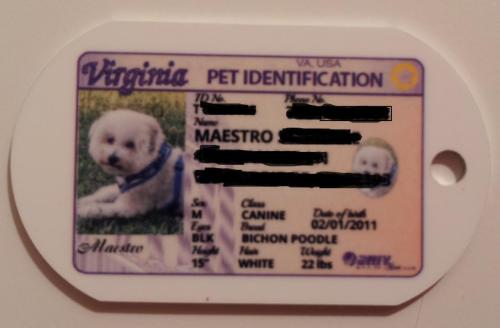 I thought this ID card was just super cute. It is small enough that it can easily be worn on a collar, but since Maestro doesn't wear a collar, I put this on his leash handle. The ID card has all the important information you would need if your pet got away (I hope not!). It includes a picture and description of the dog, plus contact information. This tag is pretty sturdy.
For the Gluten-free Traveler: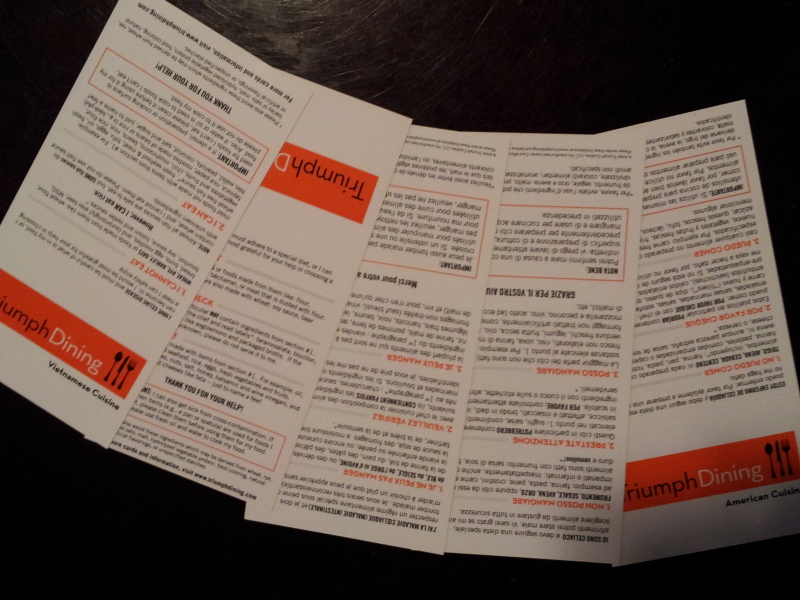 I used these cards a lot when I was first gluten-free and trying to figure out what to eat while dining out. They include great information about what CAN be eaten and what CANNOT be eaten in each cuisine of food.I definitely have taken these to some ethnic restaurants where it would be hard to explain a gluten-free diet. They are also great for traveling because each card has English on one side and a different language on the other. If you are a gluten-free traveler, it would be good to pick up these cards for the locations that you are going. For those who are new to eating gluten-free, they are good because it helps you remember some things that are and are not okay.
For the Child or those young at heart: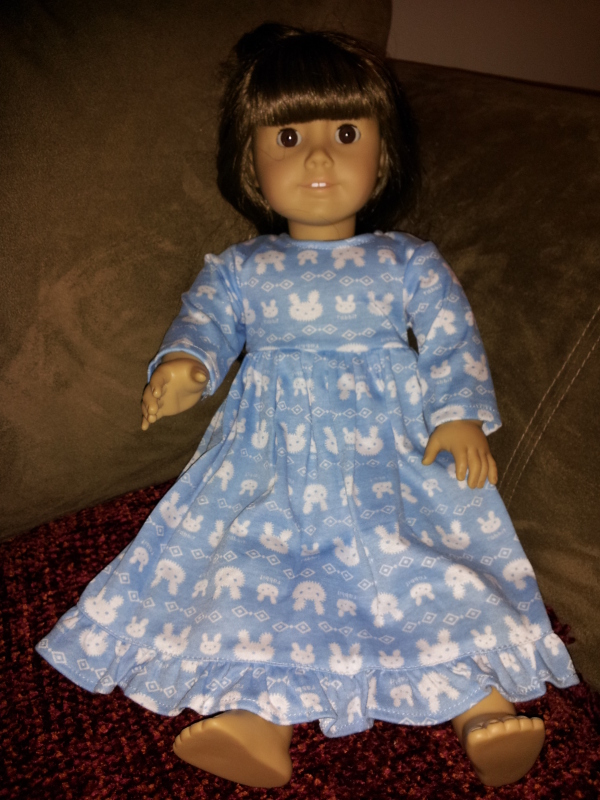 This nightgown is super cute for any American Doll (or any 18″ doll). It is made of a good quality fabric and the stitching is very neat and solid. The clothes are stain resistant and machine washable, just in case it gets dirty during play. There are other styles of clothes available as well. A bonus is that it is much less expensive than that of the name brand!
---
*Disclaimer: These products were provided to me free of charge for the purpose of reviewing them. Regardless, all thoughts and opinions are my own.*