I don't have an iPhone, but Nathan does. He is very picky with how he carries his phone when I force him to go running, so I gave him a few different options to try out and review, hoping that at least one of them would be acceptable to his specifications. We tried out the Spartan 5 Armband for iPhone 5
 and the Limm Sport and Running Armband.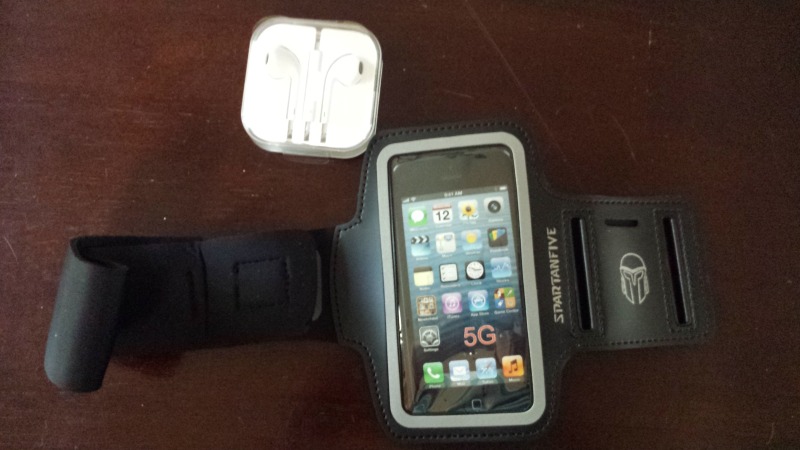 The design of the Spartan 5 made it easy to get phone in and out. It was also easy to use the phone once it was in the armband. The controls were a bit difficult to get to, but it wasn't that big of a deal to Nathan. He thought the armband was a bit difficult to adjust while running so it was a bit difficult to check his running app mid-run. The band of the armband was a bit bulky, causing you to be more aware of it while running, but you do get used to it after a while, and is still more sleek and comfortable than other pocket designs that are currently on the market.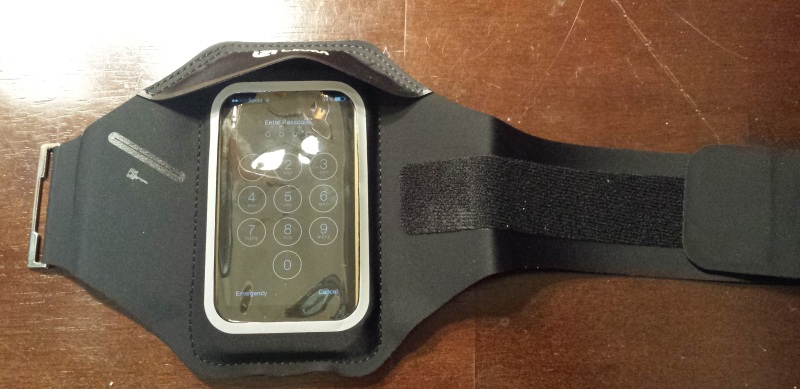 The Limm Arm Band was much more comfortable to run with than the Spartan 5. The arm band was easy to operate while running, which made using a running app very simple to use. Unfortunately the phone was not as easy to get into the armband as with the Spartan 5. There is a flap that goes over the top front part of the armband that makes the operation of the phone a bit difficult due to the fact that it cuts off some of the screen. It could be difficult to access any applications that are on the upper part of the phone, as well as back buttons within some apps themselves. It is a bit difficult to get to volume controls on the side of the phone, but overall this is a very good design. Nathan also liked that the arm band features a small hole for a key or a couple of rolled up dollar bills.
When I asked Nathan to pick which one he liked better, he said that they were both really good products, but that he would choose the Limm Arm Band.
I received one or more of the products mentioned above for free using Tomoson.com. Regardless, I only recommend products or services I use personally and believe will be good for my readers.