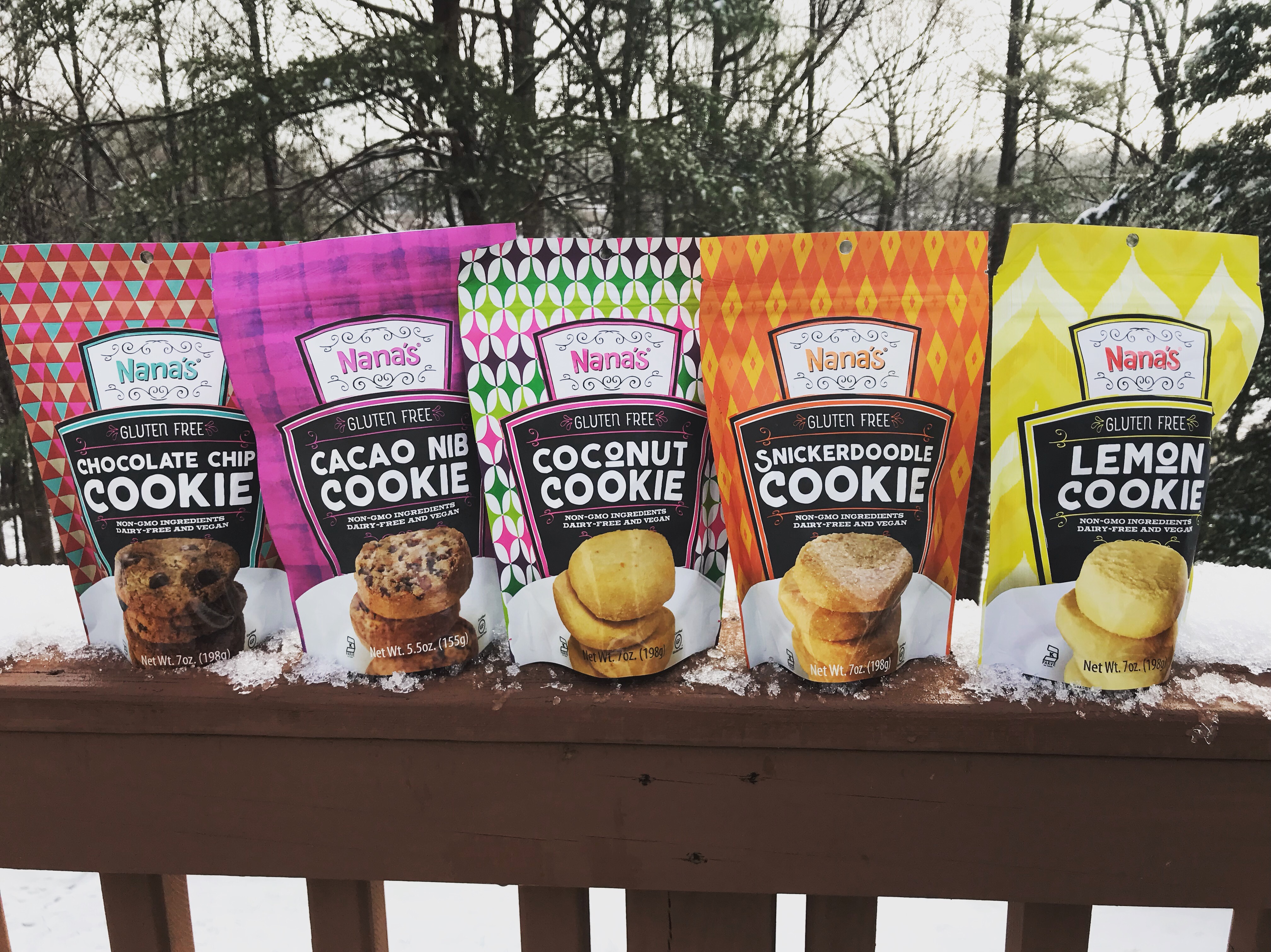 Delicious Gluten-free & Vegan Cookies You Don't Have to Bake!
Cookies! Yay Cookies! I am addicted to cookies and love them so much! There is nothing better than a soft, chewy cookie. And snow days are for cookies! Unfortunately, I don't always get off when there is snow even though my family might…no fair! So while I don't have time to bake some cookies, Nana's Cookie Company is there to help out!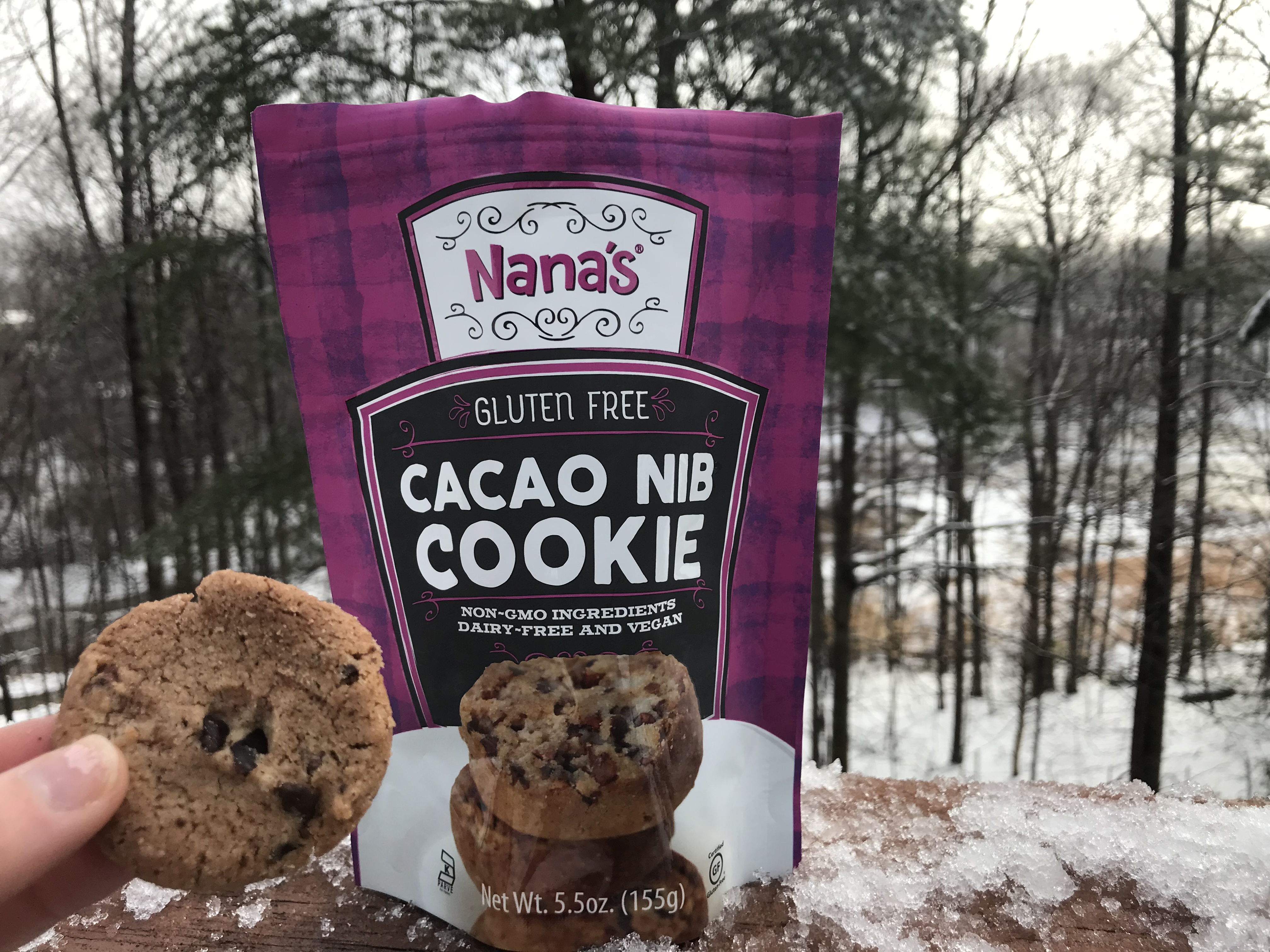 Nana's Cookie Company
Nana's Cookie Company offers five different flavors of gluten-free and vegan soft cookies! There is a cookie for each mood you are in!
Nana's Gluten Free Cookies are:
Certified Gluten Free
Certified Kosher
Made with Non-GMO Ingredients
Dairy-Free
Egg-free
Vegan
Preservative-Free
Made with no synthetic sugars, hydrogenated oil, or artificial flavoring
The five flavors are:
If you want to taste them all, you can get a Sampler Pack that contains one bag if each of cookie flavors.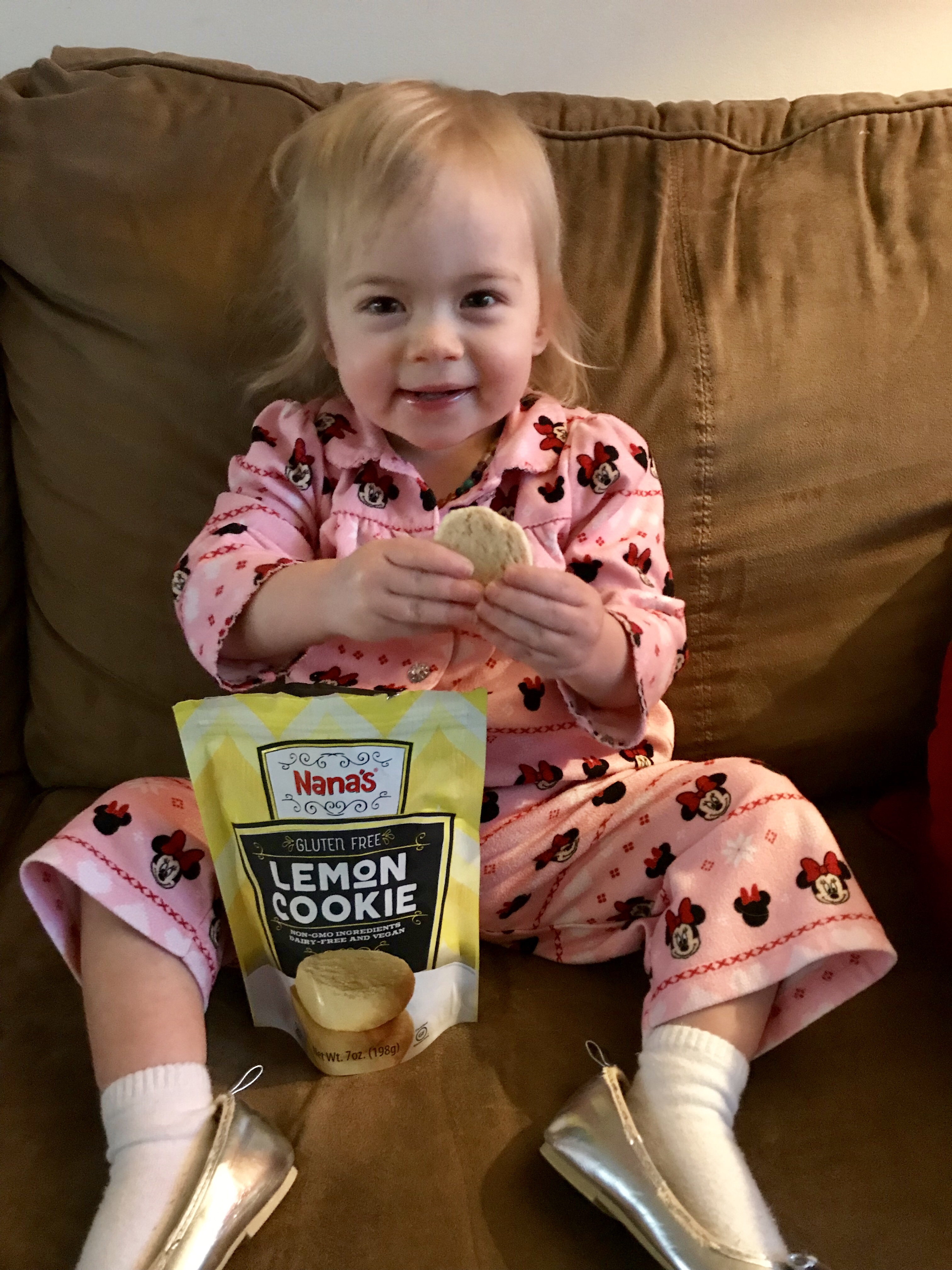 So, how do the cookies taste?
Well, Mixolydian wakes up in the morning, goes to the kitchen, points to the cabinet, and says: "cookie". She certainly snarfs them down quickly.
My co-worker (who is not gluten-free or vegan) enjoyed the chocolate taste of the Chocolate Chip Cookie and thought they were just the right amount of sweet.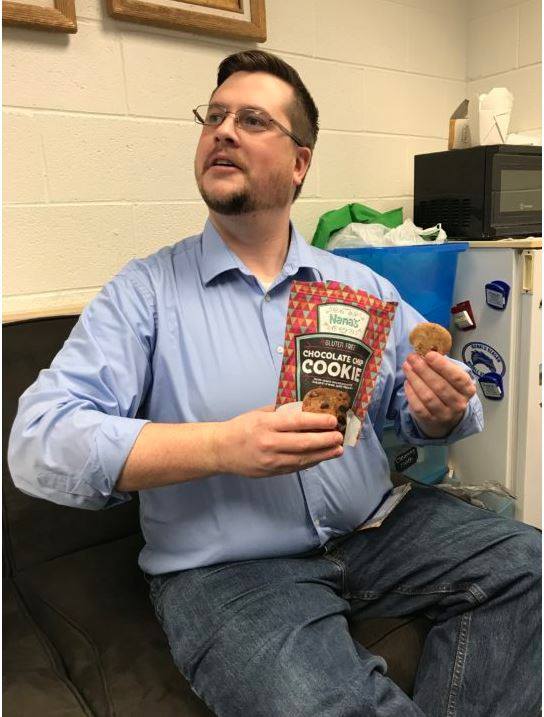 I personally think these cookies are delicious! Soft baked and full of flavor, they are the perfect snack and treat for anyone requiring a gluten-free and vegan diet! I enjoyed the texture of these cookies as they were firm and chewy, not hard! The Coconut Cookie was my absolute favorite (and I generally do not like the taste of coconut!), followed by Snickerdoodle. It's time for me to order some more!
Win Your Own Cookies and $100!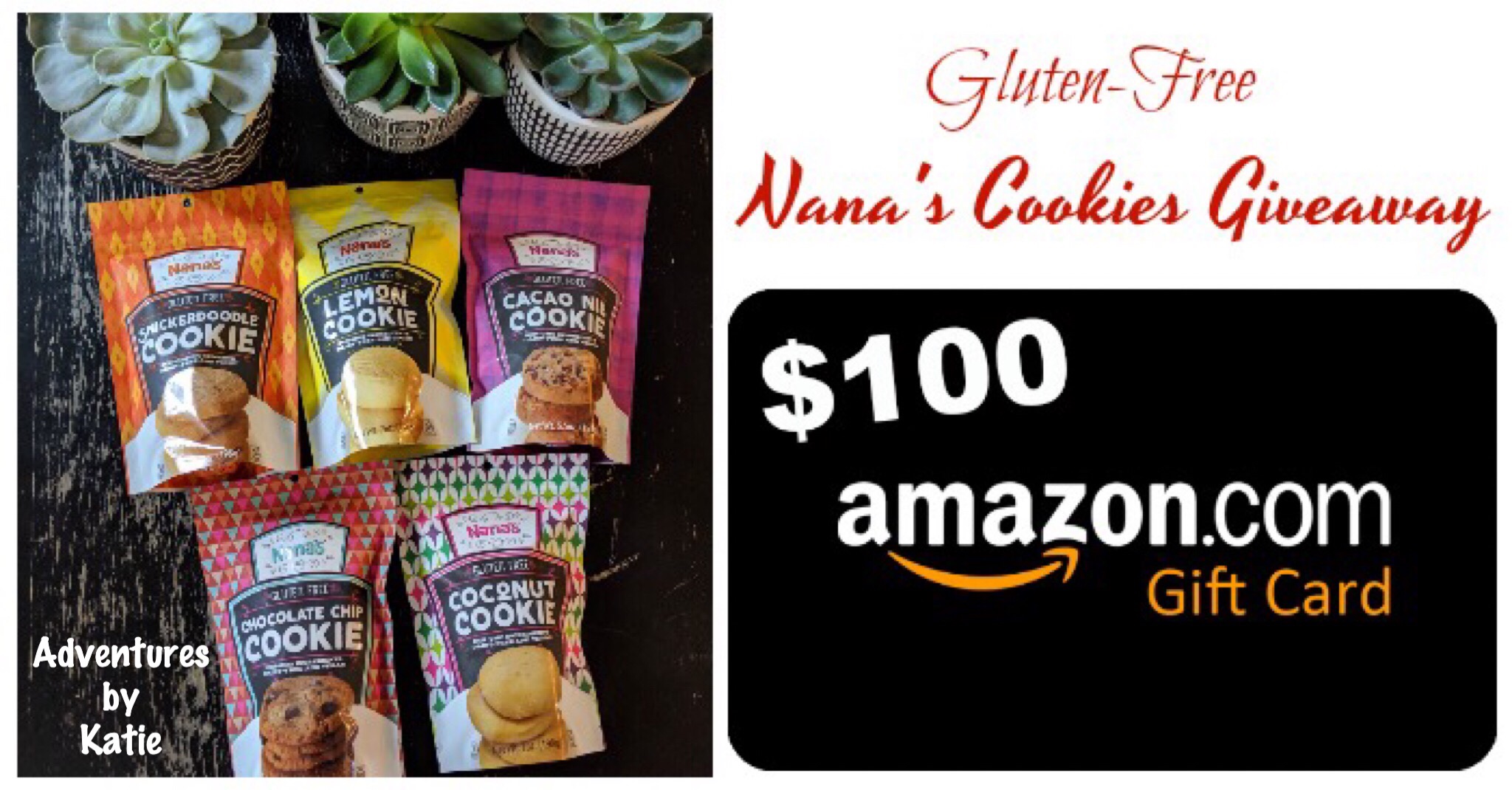 Up for grabs are Four Nana's Cookie Sampler Packs (4 winners) and one Grand Prize of a Sampler pack and a $100 Amazon Gift Card!
Please wait for the rafflecopter to load above.
Giveaway is open to U.S. residents only (except Hawaii and Alaska) and will close on March 31, 2019 at 11:59pm EST.
Disclosure: This is a sponsored post on behalf of Nana's Cookie Company but all opinions expressed here are mine.