WIN Detergent for the WIN! | A BibRavePro Review
Disclaimer: I received a bottle of WIN Detergent as part of being a BibRave Pro. Learn more about becoming a BibRave Pro (ambassador), and check out BibRave.com to review, find, and write race reviews! *This post may contain affiliate links.*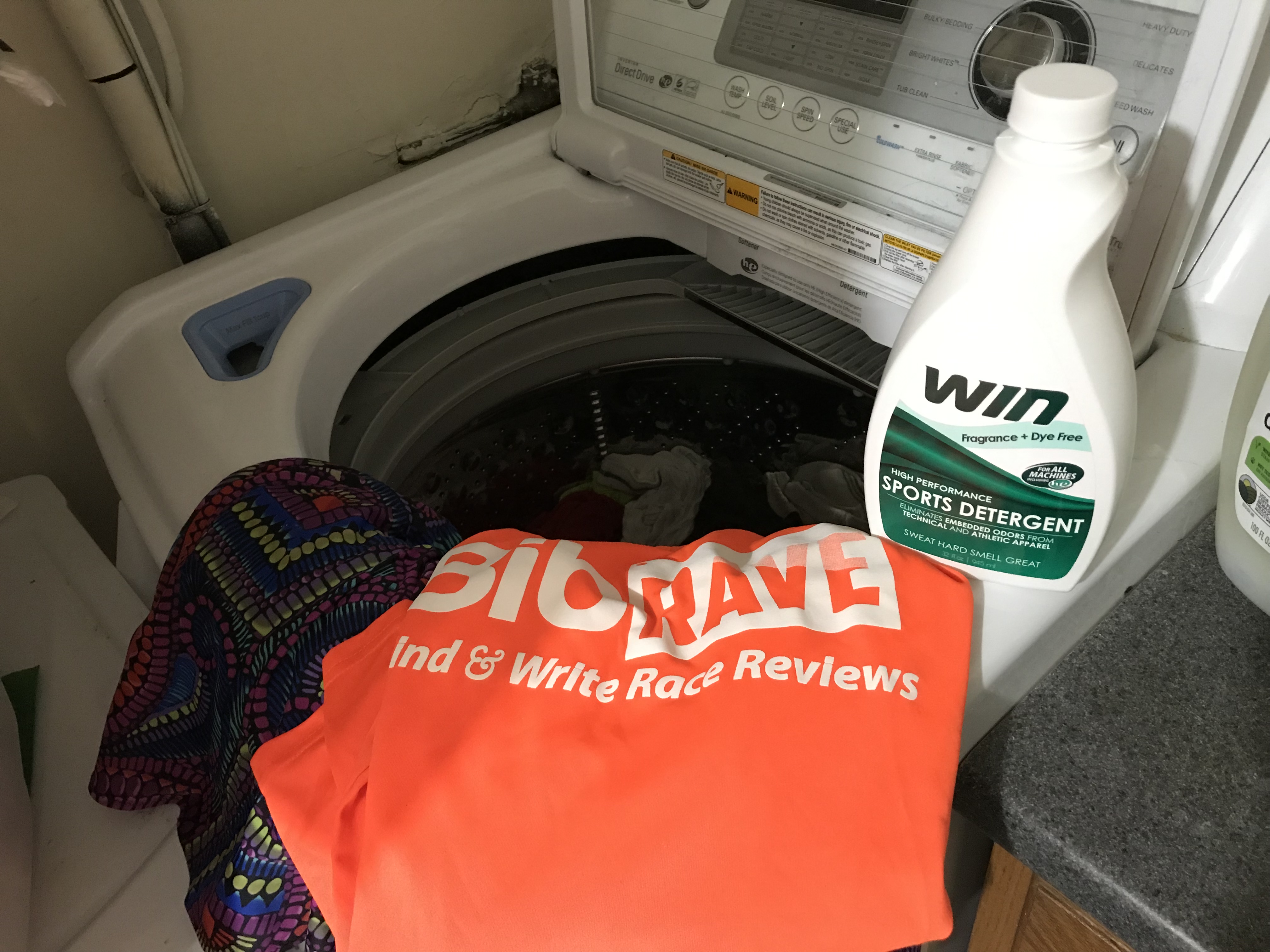 WIN Detergent!
Now, we all hate to do laundry. At least, we do at my house! It takes forever to do, and folding the clothes as soon as they come out of the dryer? Forget about it. And what's worse…sometimes I have to double wash some of the clothes to get the stink out. I'm talking about my running shirts and skirts. The ones that I wear while running mile after mile…covered in sweat, and they stink! Enter: WIN Detergent!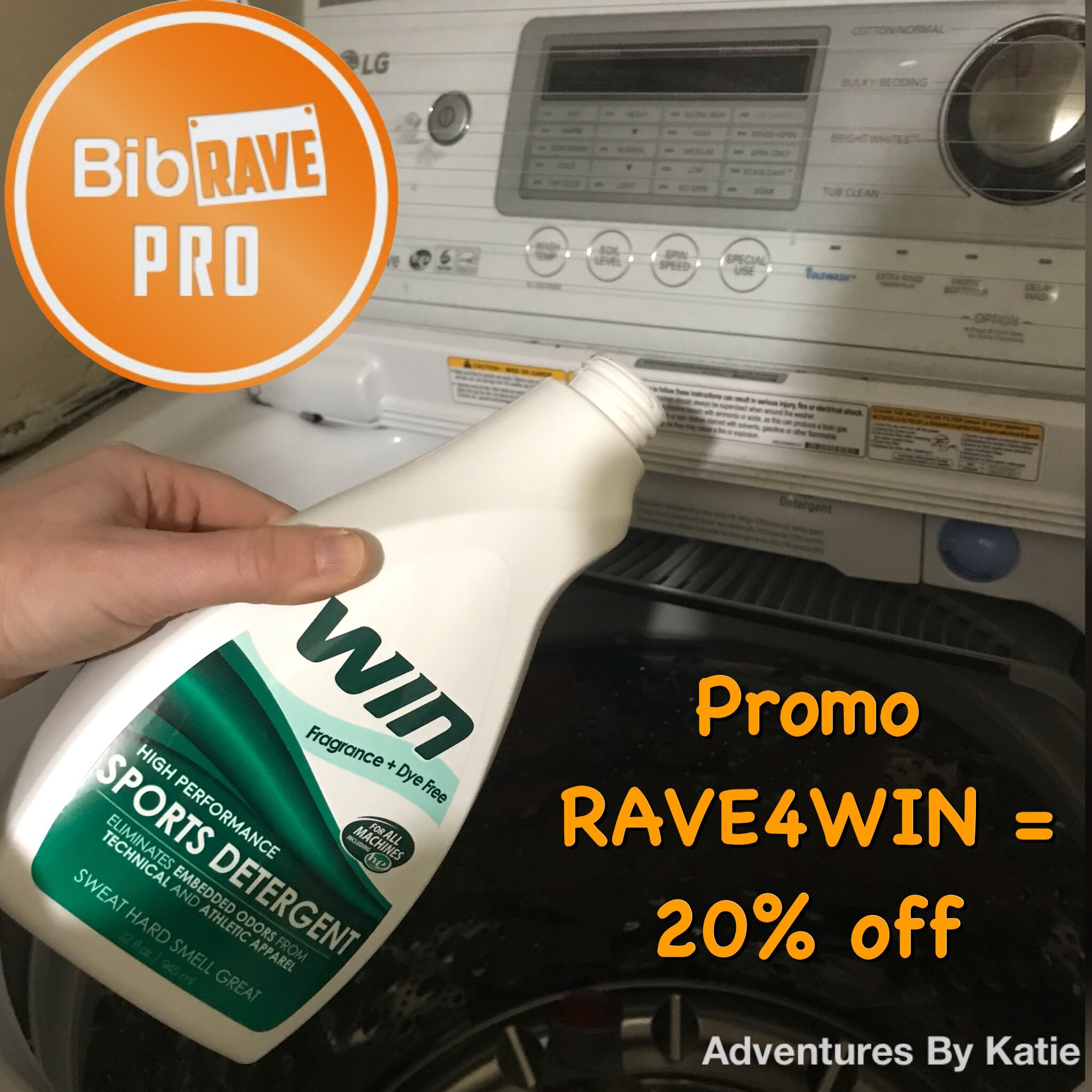 Why do I need a detergent specifically for sports gear?
Now, I like to make things easier, and while having two different detergents seems like overkill, it is really helpful. See, regular detergent just doesn't work so well on workout gear. That is why sometimes my smelly clothes still stink after being washed. But, luckily, WIN Detergent removes sweat, oils, bacteria, and salts from active clothing so it feels and smells fresh as new after only ONE wash!
The big difference between WIN and other detergents is that WIN contains ingredients that separate the oils from the synthetic fibers, breaking the bond between the oil and the fibers. Because of this, the wicking properties of the fabric are restored to almost brand new.  Not only does your gear smell better, it works better.  And because it works better and smells better, your clothes last longer. WIN for the win!


How can I get my own bottle of WIN?
Check out Twitter #bibchat on January 2, 2019, 9pm EST for a chance to win your own bottle!
WIN Detergent is available on Amazon for a single use purchase, or you can use Subscribe & Save and get a bottle sent to you at pre-determined times! Talk about easy!
Shop on the WIN website and use promo 'Rave4Win" to get 20% off!