Disclaimer: I received a Stunt Runner leash as part of being a BibRave Pro. Learn more about becoming a BibRave Pro (ambassador), and check out BibRave.com to review, find, and write race reviews!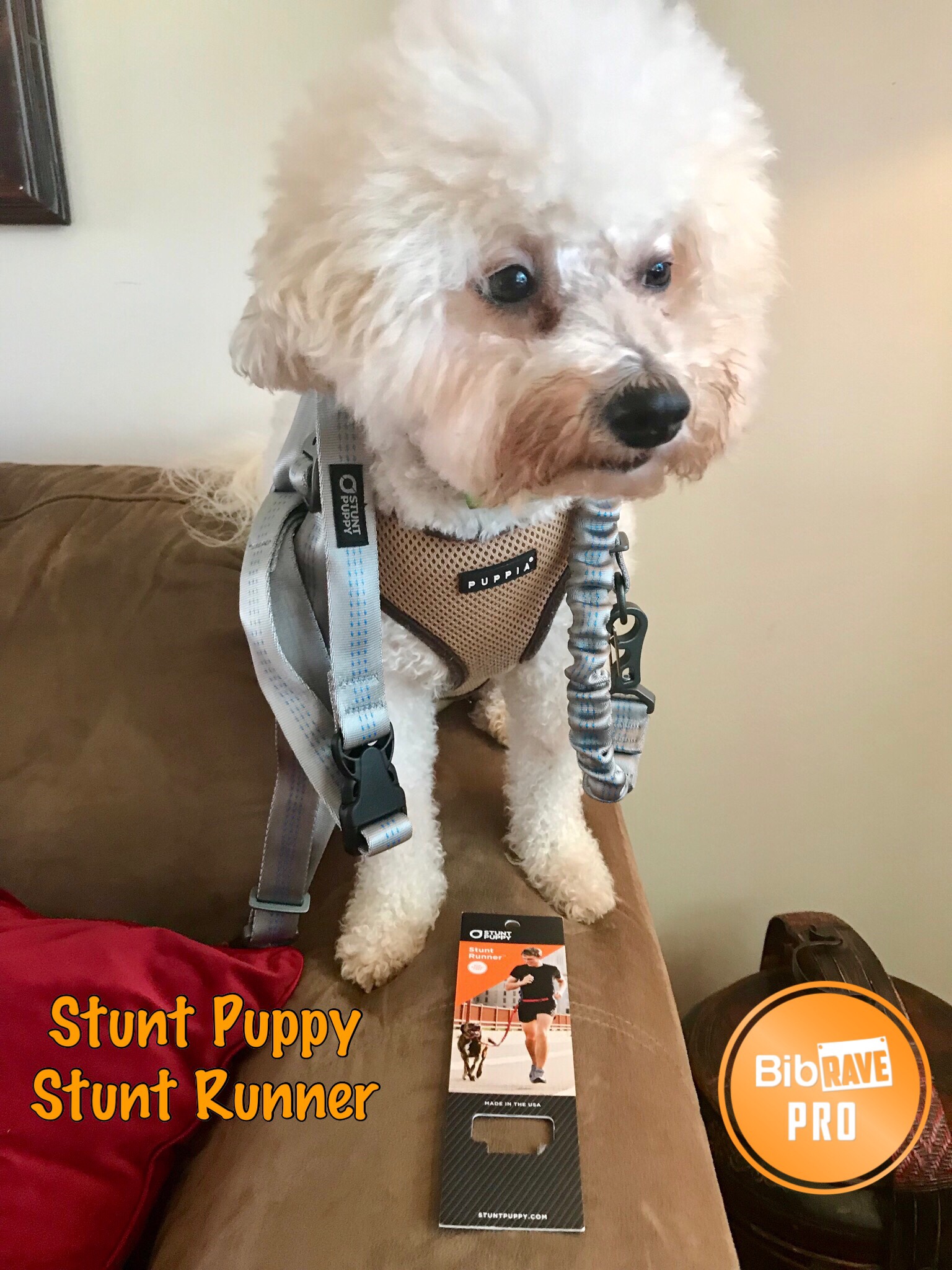 Maestro has always been a great running partner! From quick trips around the block, to my streak miles, to 5k races, he is always ready to go. He is pretty good at staying where I need him to be, but I always feel like I am constantly switching hands or spinning in a circle to get him and me untangled. Enter: the Stunt Puppy Stunt Runner leash!
Stunt Puppy's Hands-Free Stunt Runner Leash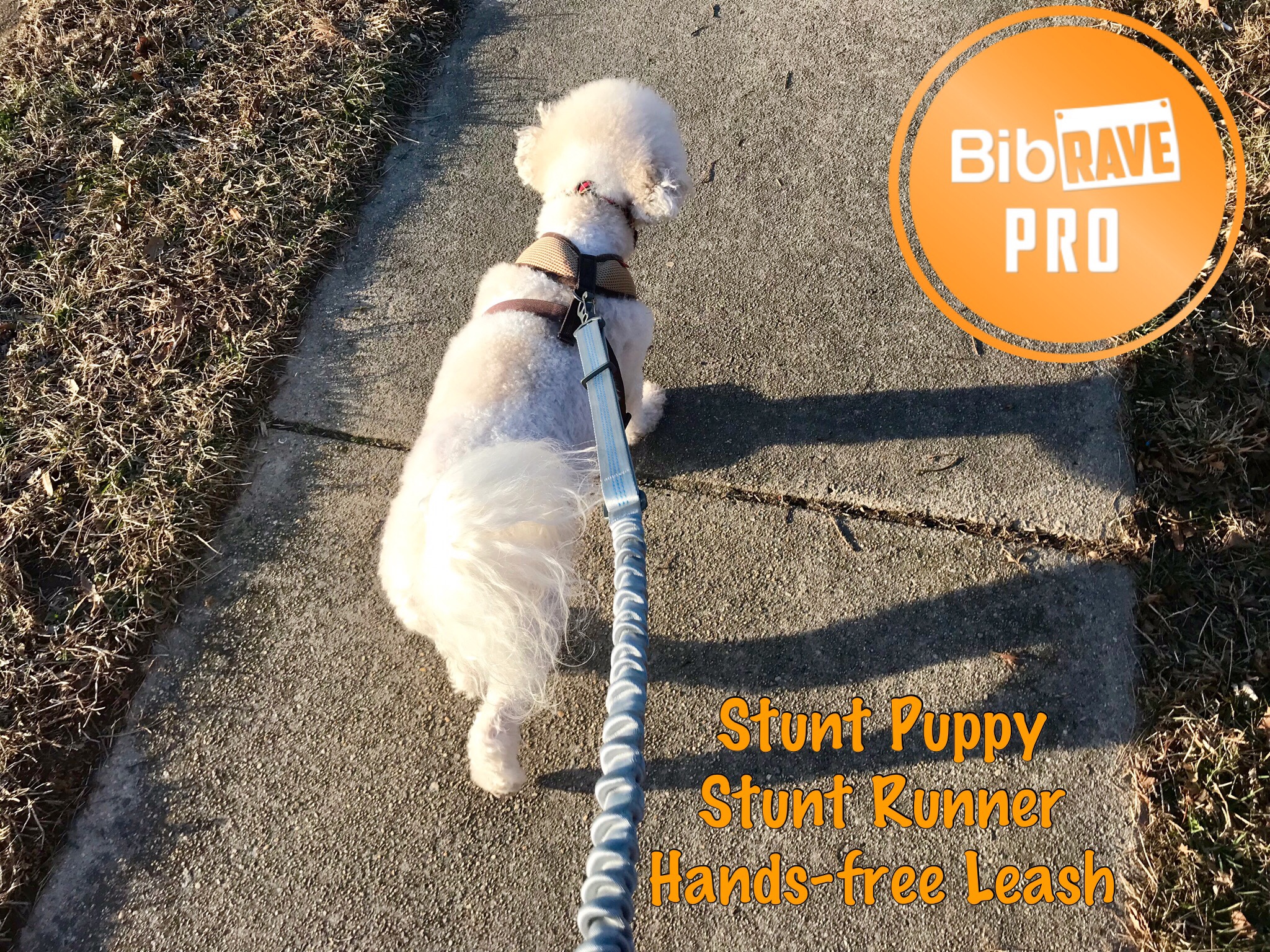 The Stunt Runner leash is built for the road, the track, the trail or the sidewalk and keeps you and your dog in sync and hands-free. The leash is made of durable tubular webbing that is soft to the touch, strong, and durable. There is super-strong, lightweight Stunt Puppy Alpha™ hardware and Duraflex® buckles.
The entire Stunt Runner leash is simple, light, and easy to adjust on the move. The floating D-ring on the waist belt keeps your dog in the sweet spot without tugging on the waist belt. The flex in the bungee section absorbs variances in stride, speed and direction, while the length adjustment allows dogs to run ahead, out wide or behind without creating a drag or drop on the leash when running in close and accommodates taller or smaller dogs. The static portion provides an emergency grab-handle when needed.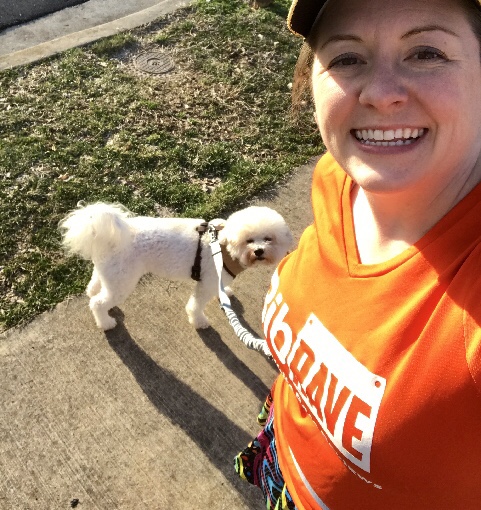 How did it go on our first trial run?
I think Maestro loved this leash! A good leash is the solution for dog's that pull. He had the flexibility to go ahead of me (and give me incentive to run faster), run next to me, or lag behind a bit when he got a little tired. The bungee part of the leash was flexible and comfortable. I could barely feel the leash around my waist, and it was very adjustable when I needed it to be.
Seriously, this is a game changer! It was so nice to have my hands free and available. I was able to grab my phone, get a drink of water, pick up Maestro's mess, and just be more comfortable! I can see many more runs in Maestro's future!