Never Again Worry About Getting Into Your Car All Sweaty & Gross!
Disclaimer: I received an Orange Mud Transition & Seat Wrap to review as part of being a BibRave Pro. Learn more about becoming a BibRave Pro (ambassador), and check out BibRave.com to review find and write race reviews!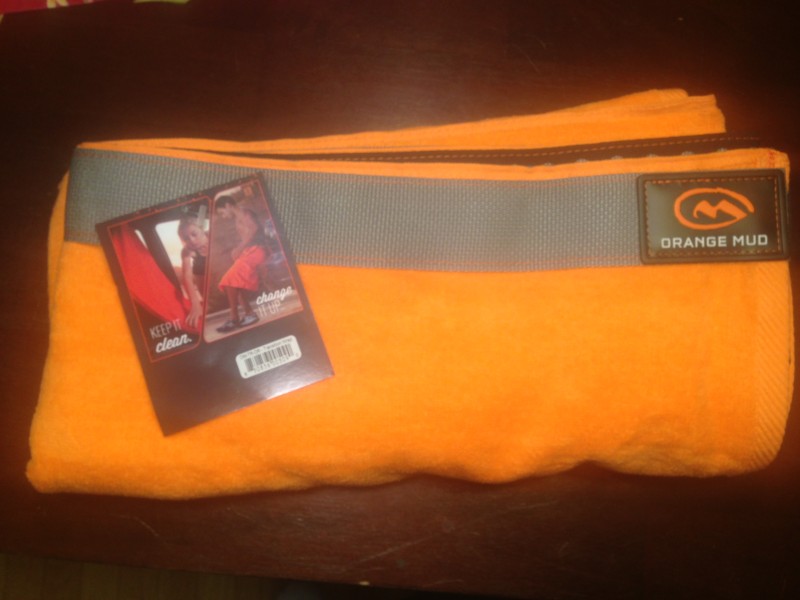 This thing has to be the best thing ever! There is nothing worse than running a race or working out, and then having to get back in your car when you are muddy, dirty, and sweaty. I've tried a bunch of different ways to keep my seat clean, such as an extra large beach towel and a yoga towel. The problem with these things, though, is that they are either not large enough to fit the entire seat, or they fall down when I get into the car.
Also, how many times have you had to run in the cold rain (2015 Rock 'n' Roll DC) or the mud (like when I ran the Warrior Dash), and then just want to change before having to get back into your car? Sometimes there is NO WHERE to change and you don't want to strip down for all to see!
So, introducing:
The Orange Mud Transition & Seat Wrap
This wrap by Orange Mud is a seat cover and changing towel in one. The wrap was designed with the simple goal of not having your towel fall off while changing from regular clothes to run/bike/surf/etc gear. It stays around your waist (or chest, for me!) securely via a built in belt clip. The second feature of the towel is the zip on hoodie, which you slip over your seat back in your car so when you sit down, the wrap does not slide off your seat.
Genius, right?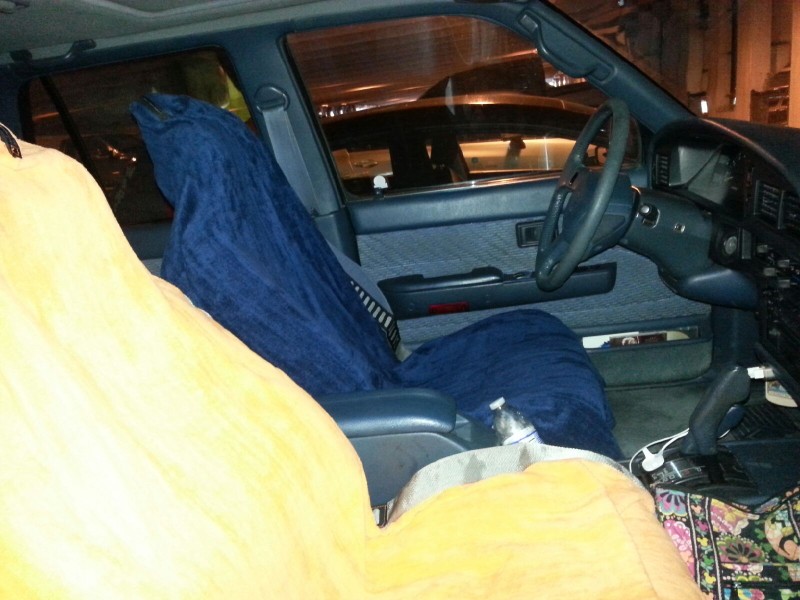 The wraps fit conveniently over the headrest of the car. I tried it both in a Toyota Prius and a 4runner, and it fit perfectly in both. The wrap covered the entire seat and did not slip off! Success!
Unfortunately, after only one wash, my wrap started to fray at the ends 🙁 Luckily, though, Orange Mud as awesome customer service and they promptly sent me a new towel! I love when a company stands by their products and works with the customers to make things right!!!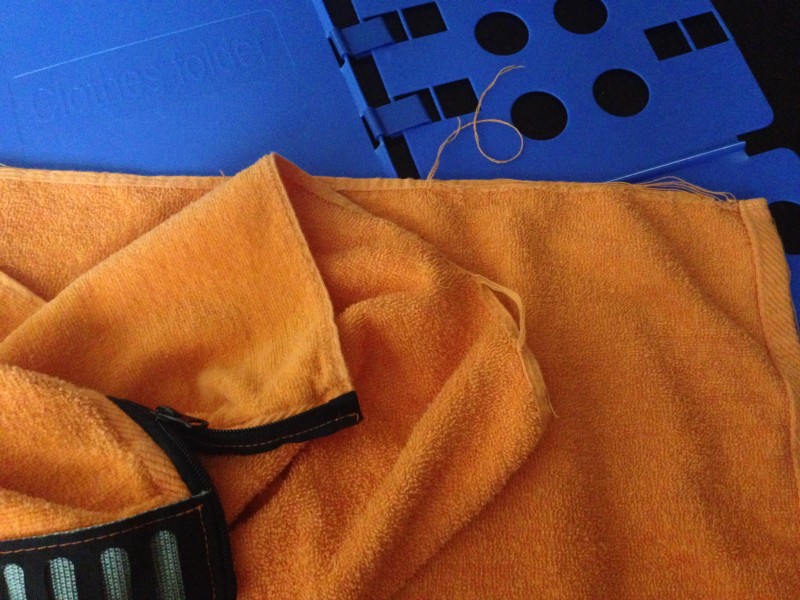 I love my Orange Mud wrap and it will get a LOT of use! I even bought one for my dad for his birthday, and he is enjoying it too!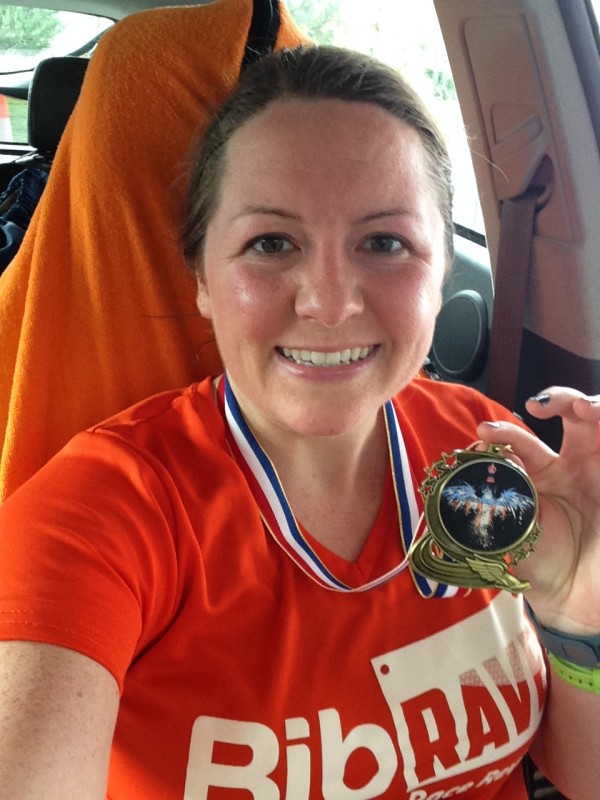 Plus, look at all the color options! You NEED this wrap – order it now with this 15% off discount code – BIBRAVE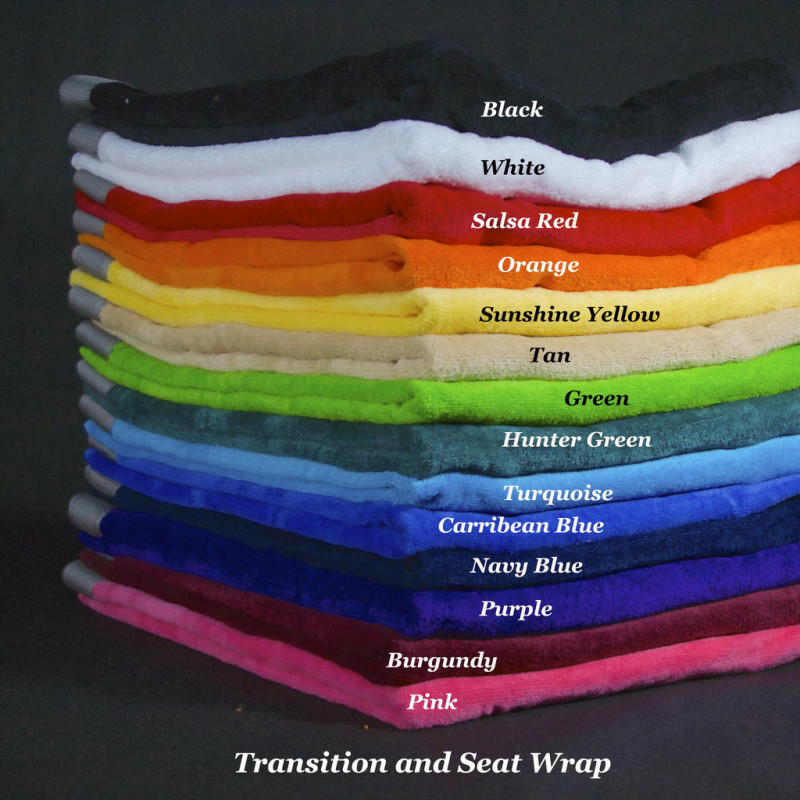 Also, please take a look at this promo for the Transition and Seat Wrap. It is a pretty funny 🙂