**Disclaimer: I received a pair of the Mizuno Enigma 5 to review as part of being a BibRave Pro. Learn more about becoming a BibRave Pro (ambassador), and check out BibRave.com to review find and write race reviews!**
Mizuno Enigma 5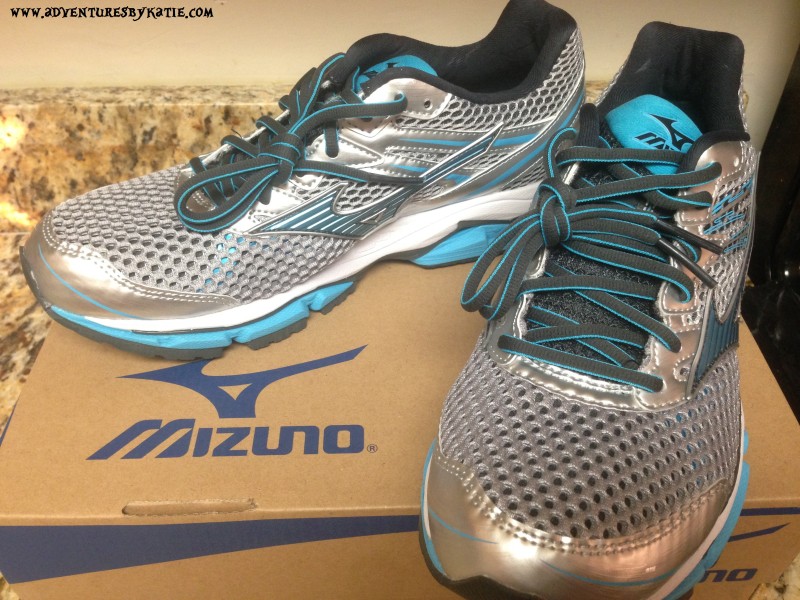 I returned from my  most recent trip to Disney World to find a pair of Mizuno Running Shoes waiting for me! I opened the box and discovered that they were the new Enigma 5 in a nice grey and blue.
Now, I haven't run in a while because I had a busy end-of-the-school-year and then went on vacation for 10 days, so trying out these shoes on short runs were going to be perfect for breaking them in.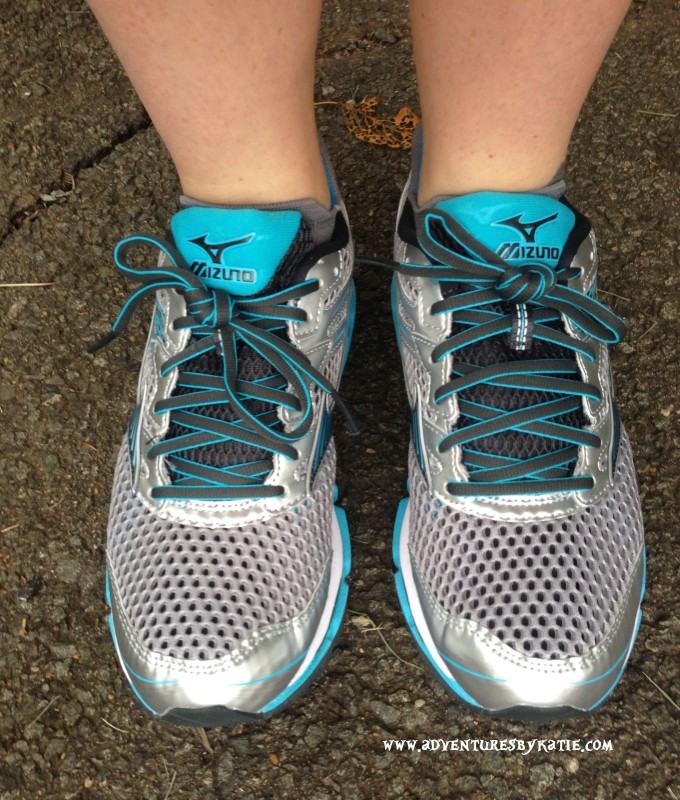 The Enigma 5 boasts Max cushioning, with new midsole cushioning and a new premium sock liner. It also provides maximum shock attenuation, which helps soften the road ahead for a more efficient run. On the two runs that I have taken with these shoes (1.72  miles and 3.35 miles), I did find that they were soft on my feet.
From the Enigma 5 description on their website:
The Wave Enigma 5 is perfect for higher mileage runners. This neutral running shoe is built for runners who are training for longer races, as well as runners who could use a little extra cushion on recovery days.
This is good news to me because I am starting training for the Marine Corps Marathon and the Laughlin Half Marathon later this year!
Here are some of my initial thoughts from using these shoes:
~Soft cushioning for my feet
~Feet felt supported
~Pleasing design and color scheme
~Shoe laces are super soft
~Toe box is a little narrow for what my toes that like to spread out – good thing I sized up to get some extra room
~Shoes seem a little bit "clompy" when I run – they seem to be extra noisy when they hit the ground (I bet this might be because they are not yet broken in)
I look forward to continued testing of these new shoes!