iPhone 6 Plus Case Review
Nathan recently upgraded to the iphone 6+ and needed to find a case that he liked. The case he was currently using (and that he bought from the Apple Store) was expensive and hard to get on and off. This made cleaning his phone really hard to do, and dirt and dust would get stuck under the case.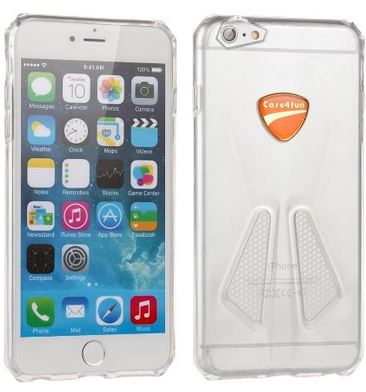 He was excited to try this Case4fun case because it was thin, flexible, and easy to take on and off. He really likes that it comes in clear, so you can still see the phone, but does not like that the case logo is big, intrusive, bumpy, and covers the Apple logo.
A good feature of the case is the thumb bumps on the back. It makes it easy to hold the phone with one hand and not worry about it slipping out and falling.
Nathan has kept this case on his phone (and not the official Apple one that he bought), so I am going to take that is a good sign!
*Disclaimer: I received this case free of charge for the purpose of review, but all opinions are my own (or those of Nathan).*