Racecation, anyone?
A racecation is a trip or vacation in which the destination is chosen based on running a race. After training for months, what better way to celebrate your personal victory and mark your accomplishment? Everyone loves a racecation!
I have been on a few racecations, namely Walt Disney World for my many runDisney trips (Expedition Everest, Wine & Dine Half, Marathon/Dopey Weekend, Tower of Terror Weekend) and Disneyland for the Dumbo Double Dare race weekend.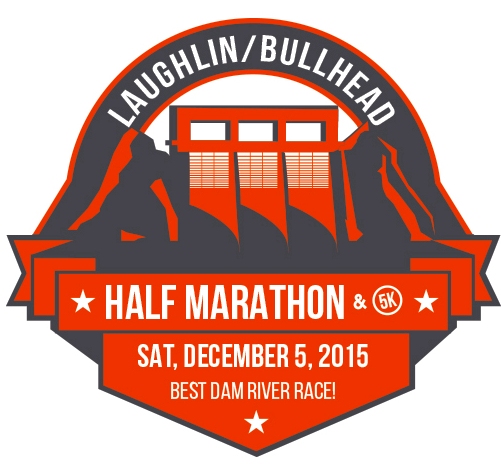 But this time, I am headed out to Nevada for an awesome racecation. I just signed up to run the Laughlin / Bullhead City Half Marathon & 5k! I am super excited to run this race for many reasons.
1. The course sounds awesome! While running, you get to see the Colorado River, Lake Mohave and lots of mountainous skylines, all while the sun is rising. Everyone who knows me, knows that I love pretty things, and I will be sure to stop for some selfies along the way of this half marathon.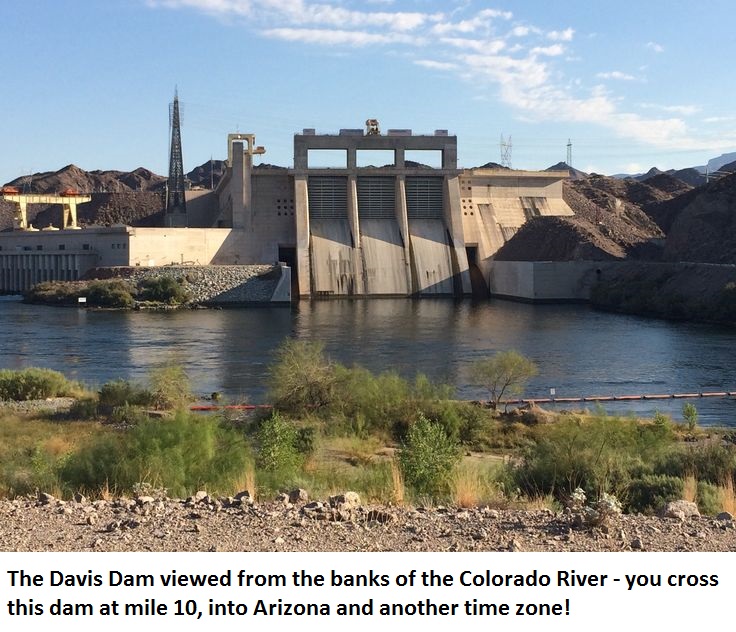 2. The chance to run through 2 states during one race – both Nevada AND Arizona! And while we are at it, let's add a time zone change. How cool is that?!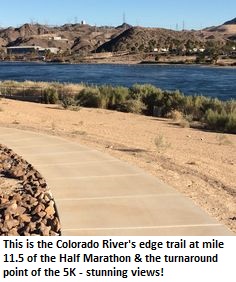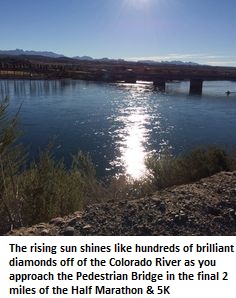 3. The Laughlin area has over 150 area restaurants, cafés, bakeries and bistros, along with ten unique Casino Resorts with gorgeous views of the Colorado River and the mountains. So not only will I get to conquer a half marathon, I will have an awesome time before and after! My friends have told me about some of the Casino Resorts they have been too and I can't wait to visit some of them myself – they're partial to some online casino games (like the ones found here) and so I think you could say that they know their way around what makes a good casino. I think I'm going to need it after completing my half marathon. They've already told me to check out an online casino game by sending me this Ruby Fortune review to get me in the mood. Who knows, maybe I will check this out if I enjoy the Casino Resorts. At least it will keep me going during my recovery. When it comes to selecting an online casino to play on, I know that there is almost too much choice so it's helpful that there are sites out there dedicated to breaking it all down by comparing and ranking them – you can check this out at best-casino.net so you can see the top sites out there right now.
4. It is only 90 minutes from Las Vegas, and I have never been! I will have some time after I fly in and before I fly out to explore the fabulous Las Vegas! Anyone know of any great vegan restaurants?
5. I will be running the half marathon! What better reason to come along and party on and off the course 🙂
So, who wants to join me?! Sign up NOW and use promo code BIBRAVE to save $15 on the current price of the Half Marathon and $5 off the 5K! (and check out Bibrave.com!)
I'm so excited! See you there!

---
This post was submitted to the Friday Five link-up 🙂