Luvo Frozen Meals Review
Disclaimer: I have received a box of Luvo Steel-Cut Oatmeal to review as part of being a BibRave Pro. Learn more about becoming a BibRave Pro Ambassador (tell them I sent you!), and check out BibRave.com to review, find, and write race reviews!
 
LUVO Frozen Meals Review
I was sent the Steel-Cut Oatmeal (which is vegan), but it uses regular oats instead of gluten-free ones, and I didn't want to risk contamination. Instead, I heated it up for my husband for his birthday breakfast (no judgments… I was leaving for a race, and it is more than he usually gets from me for breakfast on a normal day).
I was really hoping to be able to try Luvo frozen meals myself, but they don't have any meals that are both gluten-free and vegan.
Here is what is available for allergies:
Gluten Free
Red Curry Chicken
Chicken in BBQ Sauce
Chicken Chorizo Chili
Vegetable Bibimbap
Vegetarian
Farmer's Market Frittata
Quinoa & Vegetable Enchiladas
Kale Ricotta Ravioli
Roasted Vegetable Lasagna
Organic Bean & Cheese Burrito
Organic Roasted Eggplant & Quinoa Burrito
Vegan
Steel-Cut Oatmeal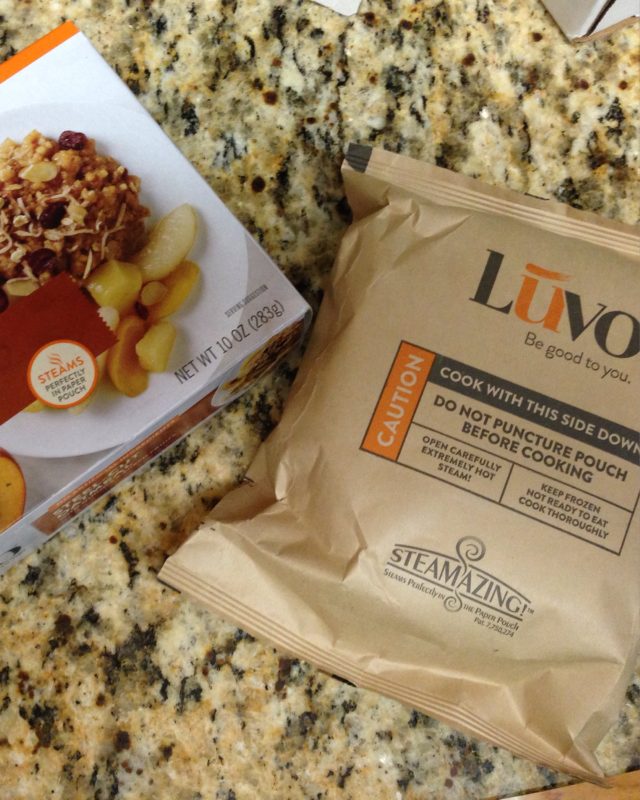 The meal was easy to make: just stick the paper steamer bag in the microwave for 5 minute so, let cool for a minute, cut open the bag, and put it on a plate.
While this was cooking, my kitchen smelled deliciously of cinnamon and fruit. It sales so good, and looked really tasty, as well. Nathan said it tasted really fruity and he quickly devoted the entire thing. He said that I would have really liked it for breakfast or dessert.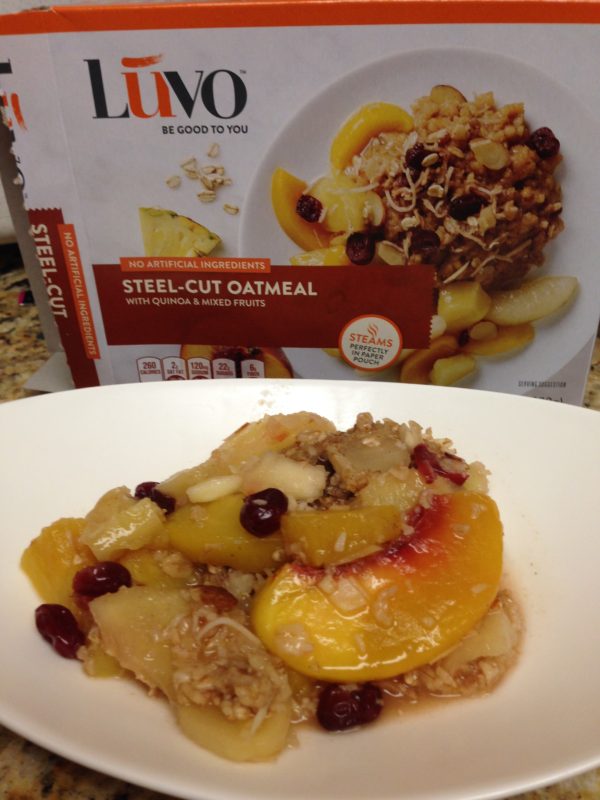 Has anyone else tried Luvo meals?