Virginia Wine Country Half Marathon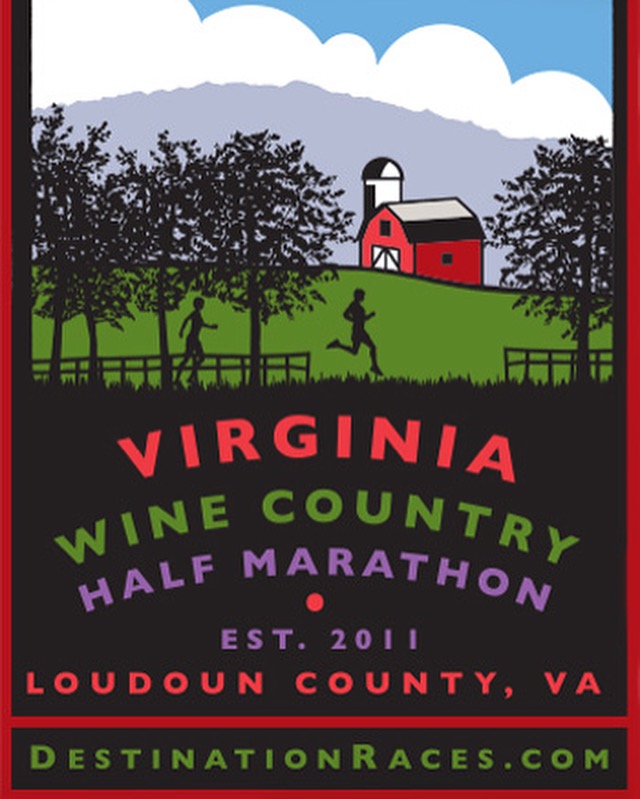 Disclaimer: I have received a free entry into the Virginia Wine Country Half Marathon as part of being a BibRave Pro. Learn more about becoming a BibRave Pro Ambassador (tell them I sent you!), and check out BibRave.com to find, review, and write race reviews!
Virginia Wine Country Half Marathon
The Virginia Wine Country Half Marathon took place on Saturday, June 4, 2016 in Purcellville, VA – about halfway between Leesburg, VA and Charlestown, WV. The start and finish was at the Doukenie Winery.
I registered for the race about two months prior to race day. I had a free entry code thanks to BibRave, but my dad paid the full fee of about $100.
This is an expensive race, and there are still extras to add on for the full race weekend experience.
Some of the add-ons include:
Early bib pick-up in Arlington, VA
Race day bib pick-up
Welcome Reception
Bus transportation from Arlington, VA
Wine glass
Wine Tasting Festival
Finisher's Reception
The Expo
The expo took place on the day before the race (Friday) at the Lansdowne Resort in Leesburg, VA. I drove over to the expo after work (about 40 minutes) to get my bib and to check out the expo.
Packet pick-up was fast and easy, and it didn't take too long to explore the expo, which was about four different vendors. There was nothing too exciting, and I was in and out in 10 minutes.
The expo was definitely not worth the drive for me (40 minutes there and over an hour to get home), and looking back, I probably should have paid the $15 to pick up my bib the morning of the race.

The bib was pretty cool. It was shaped like a wine barrel! We also got a drawstring bag and the race shirt (which was too big for me).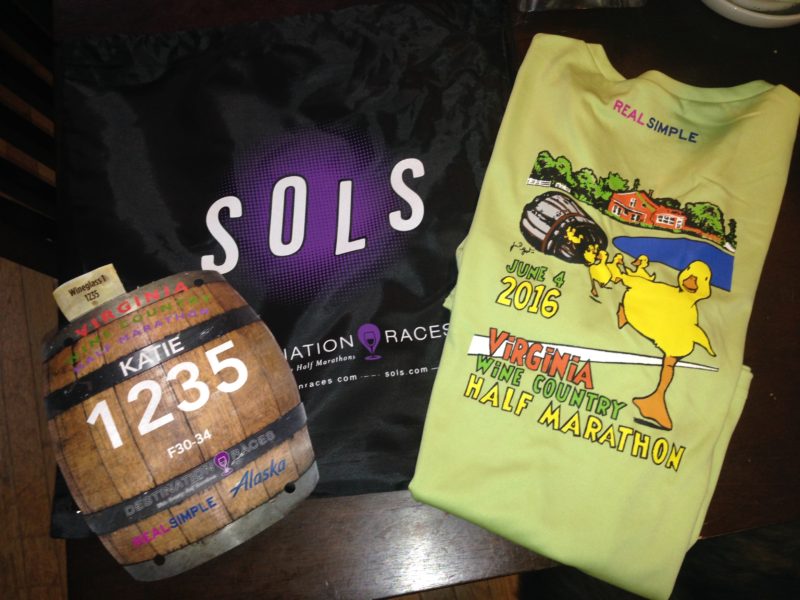 Race Day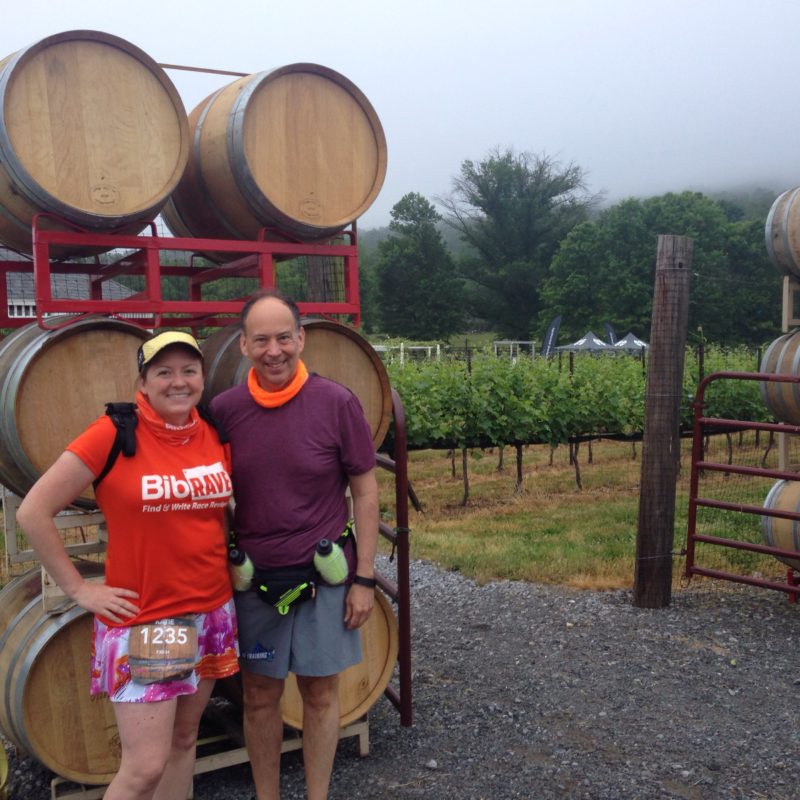 The race started at 7am at the Doukenie Winery. My dad and I met at 5am to drive the 70 minutes to the race start. The parking lot for the race was all field. It was a good thing that it wasn't muddy because I was driving my Prius and could imagine getting stuck.
There was a line of port-o-potties at the start line. Luckily, the lines moved quickly and we still had plenty of time to take some pictures before the start.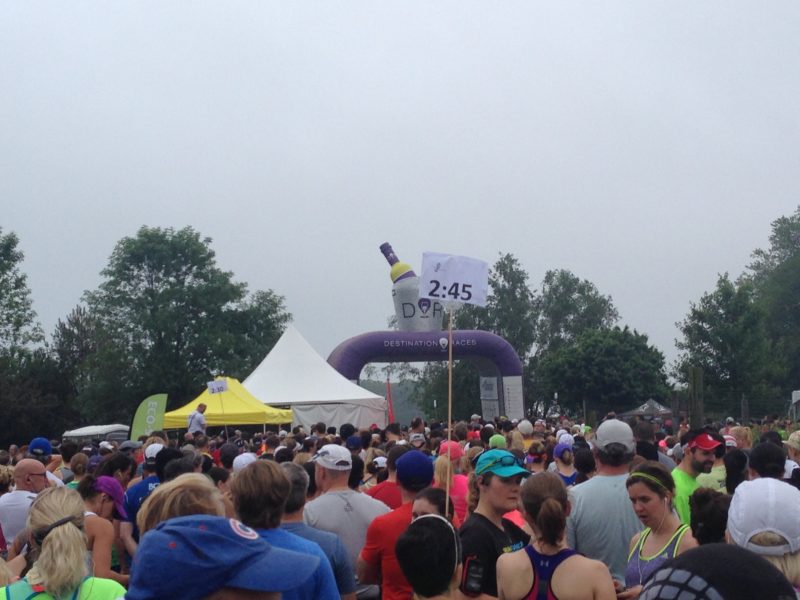 There were some pacers lined up at the start so you could kind of gauge where you should be. We lined up between 2:45 and 3:00. There were 1500 people at the race, but it certainly seem that crowded at the start line.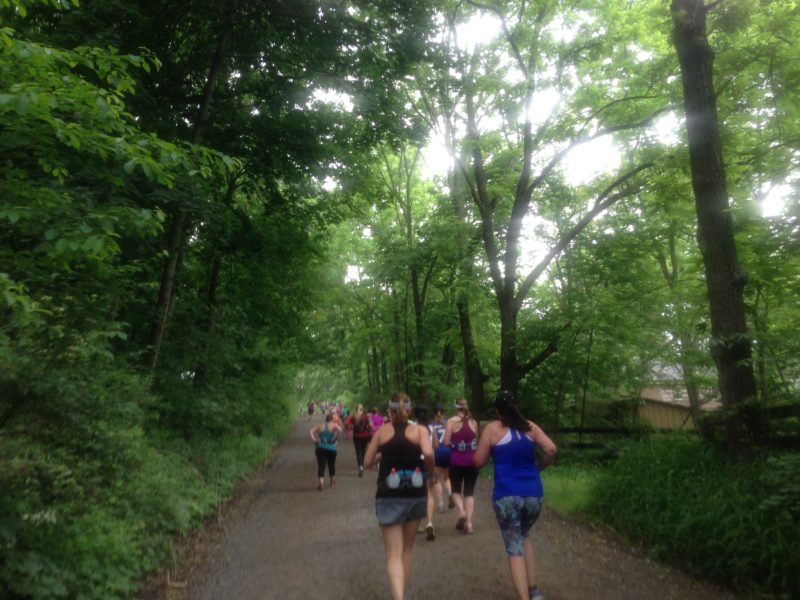 The course for the race is an out and back, with a lollipop loop in the middle. About 30% of the race is on unpaved road and had some rolling hills, but nothing too terrible. The worst thing about the race was that it was super humid and started to get pretty hot.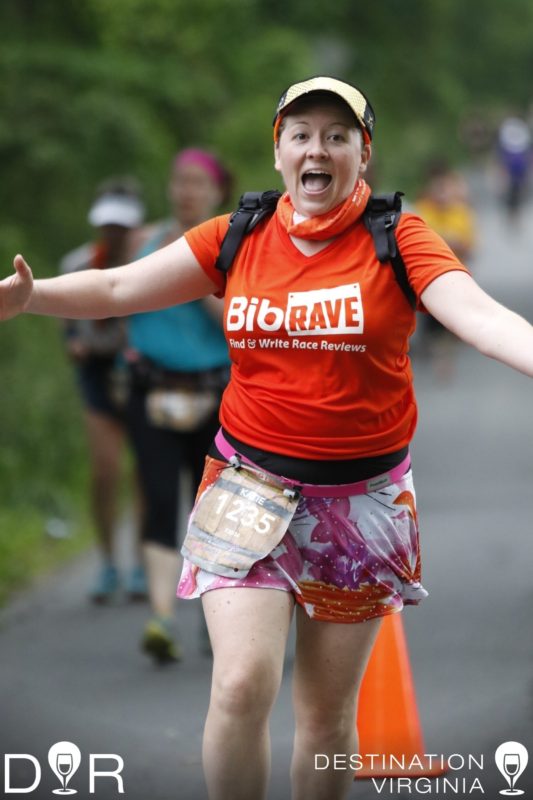 There course was pretty scenic. There was a lot of tree-lined streets, animals (chickens, goats, cows, horses, deer), and cool buildings.
Watch my race video:

One great thing about the race? FREE downloadable race photos! Yay!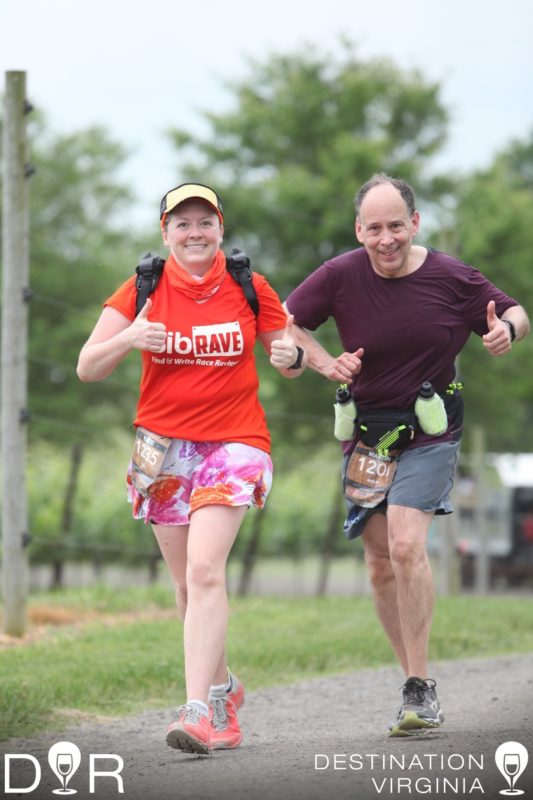 We finished the race in 3:04:31, with an average pace of 14:06. There was still about 100 or so people behind us. I did not know that there was a cut-off time for the race, but it seemed to be a limit of 3:30 (from what they were saying over the loudspeaker).
We crossed the finish line and got our medals and some snacks (all I could eat were the Harvest Snapea Crisps). I went to pick up my wine glass, and then we left. I did not stay for the Wine Tasting Festival that was taking place.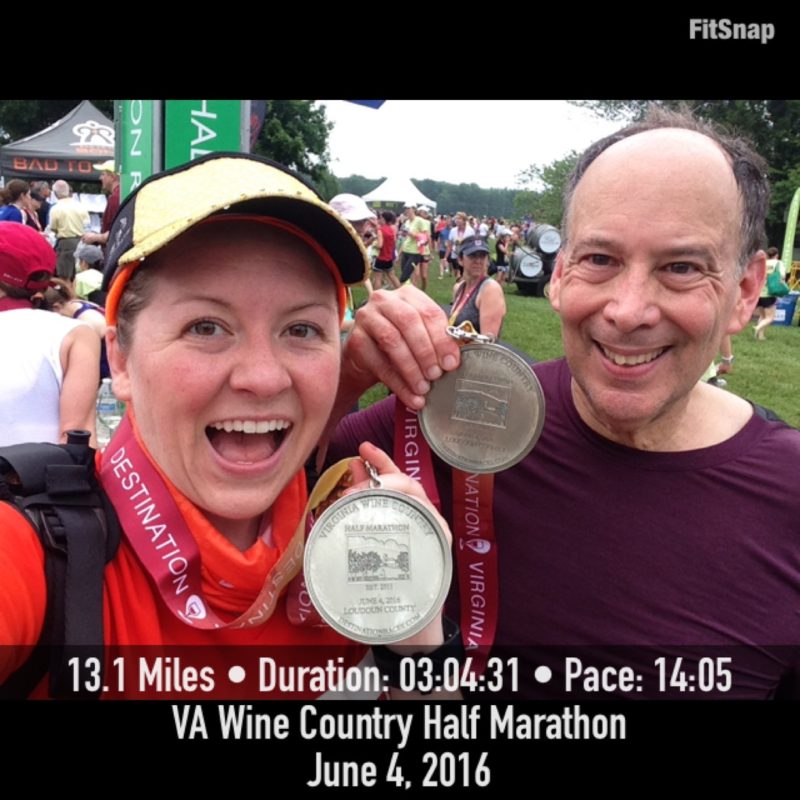 Want to learn more about this race? Check out: 5 Reasons to Run the Virginia Wine Country Half Marathon