I am a 5-Marathon Finisher!!!
I did it! I have ran and completed FIVE marathons! I am a five marathon finisher!
Marathon #1
My first marathon was the Walt Disney World Marathon, a part of the Dopey Challenge. I completed the marathon after already running a 5k, 10k, and half the three days prior. My finish time was 6:56:44, understandably slow because I was so tired from the challenge.
Marathon #2
Of course I had to sign up for another marathon to find my "true marathon pace". I had previously ran the Blue Ridge Half Marathon and was curious what was up the third mountain in the Blue Ridge Marathon in Roanoke, VA. I found an amazing view, but man, this really was America's toughest road race marathon! My final time was: 6:54:02, slightly faster than marathon #1.
Marathon #3
Because my last marathon still wasn't my "true marathon pace" because of the mountains and hills, I signed up for the Delaware Marathon in April 2019. Unfortunately, I had a hard time during the second part of the race, with my IT band acting up and making me walk a majority of the course. I got a huge PR with a time of 6:15:25, but this was still not a good pace.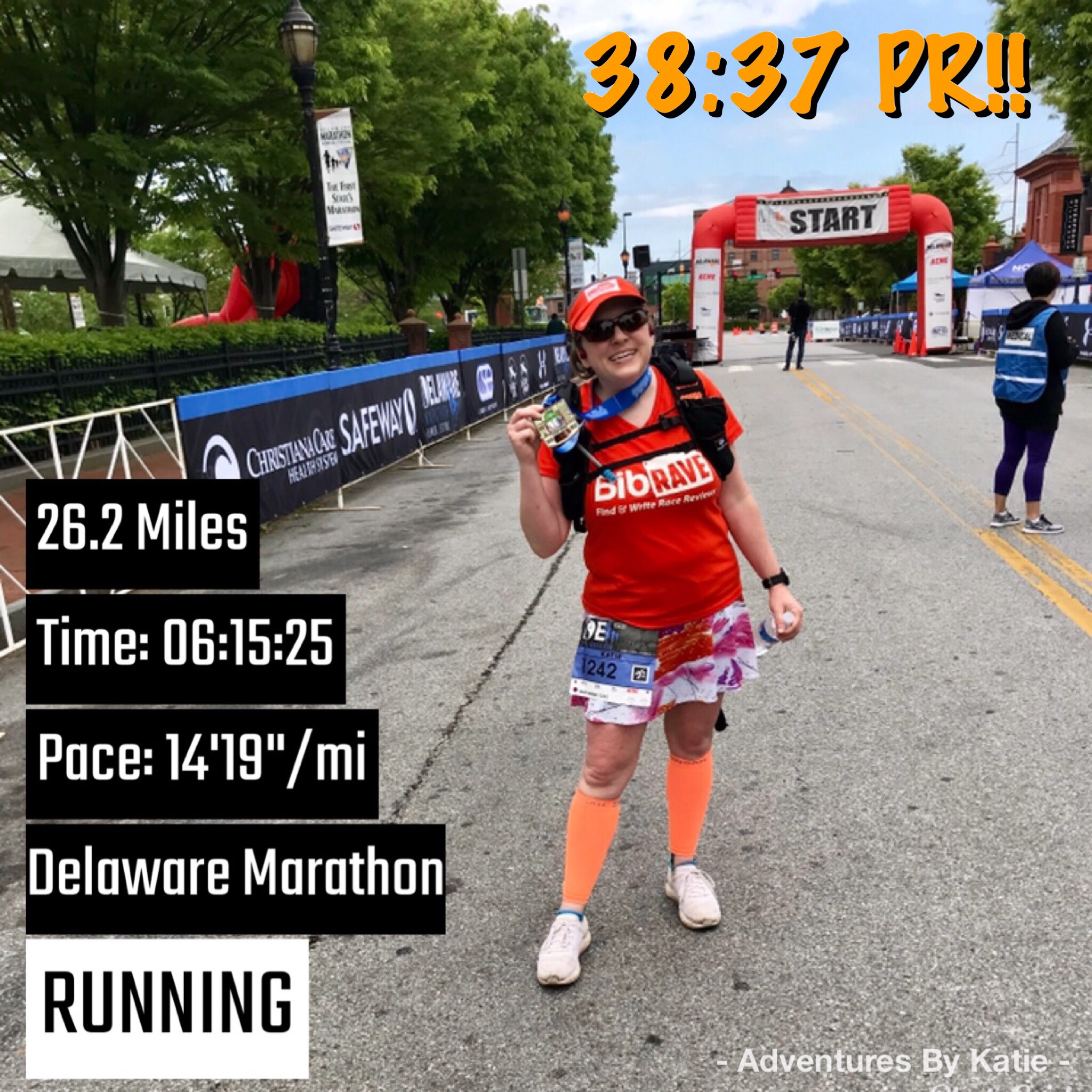 Marathon #4
So I signed up for the Freedom's Run Marathon in West Virginia for the October 2019 race. This marathon travels through National Park land and Antietam Battlefield, from Harpers Ferry to Sheperdstown. Despite some hilly sections, I did pretty well with this race, with a PR time of 5:58:43.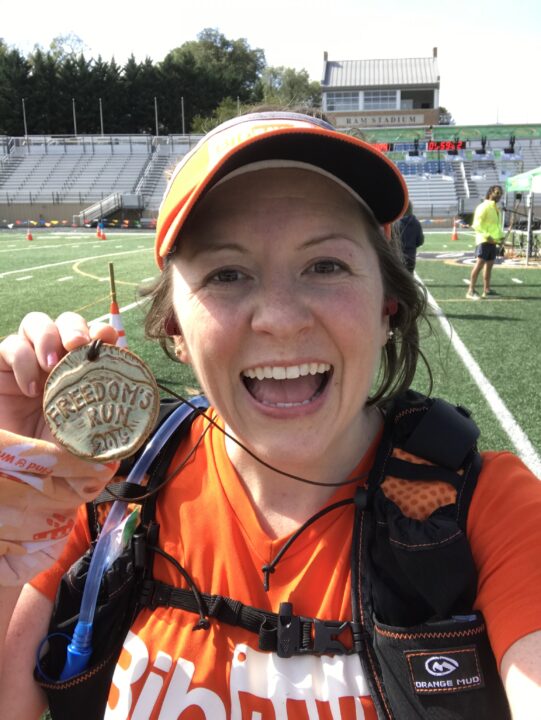 Marathon #5
I had previously been signed up for the Marine Corps Marathon in Washington, D.C. twice before, but had to transfer both times due to getting pregnant one year and being injured and untrained the following year. Despite the torrential downpour for the first half of the race and then sun, humidity, and heat for the second half of the race, I did have a minor PR, with a final time of 5:56:09.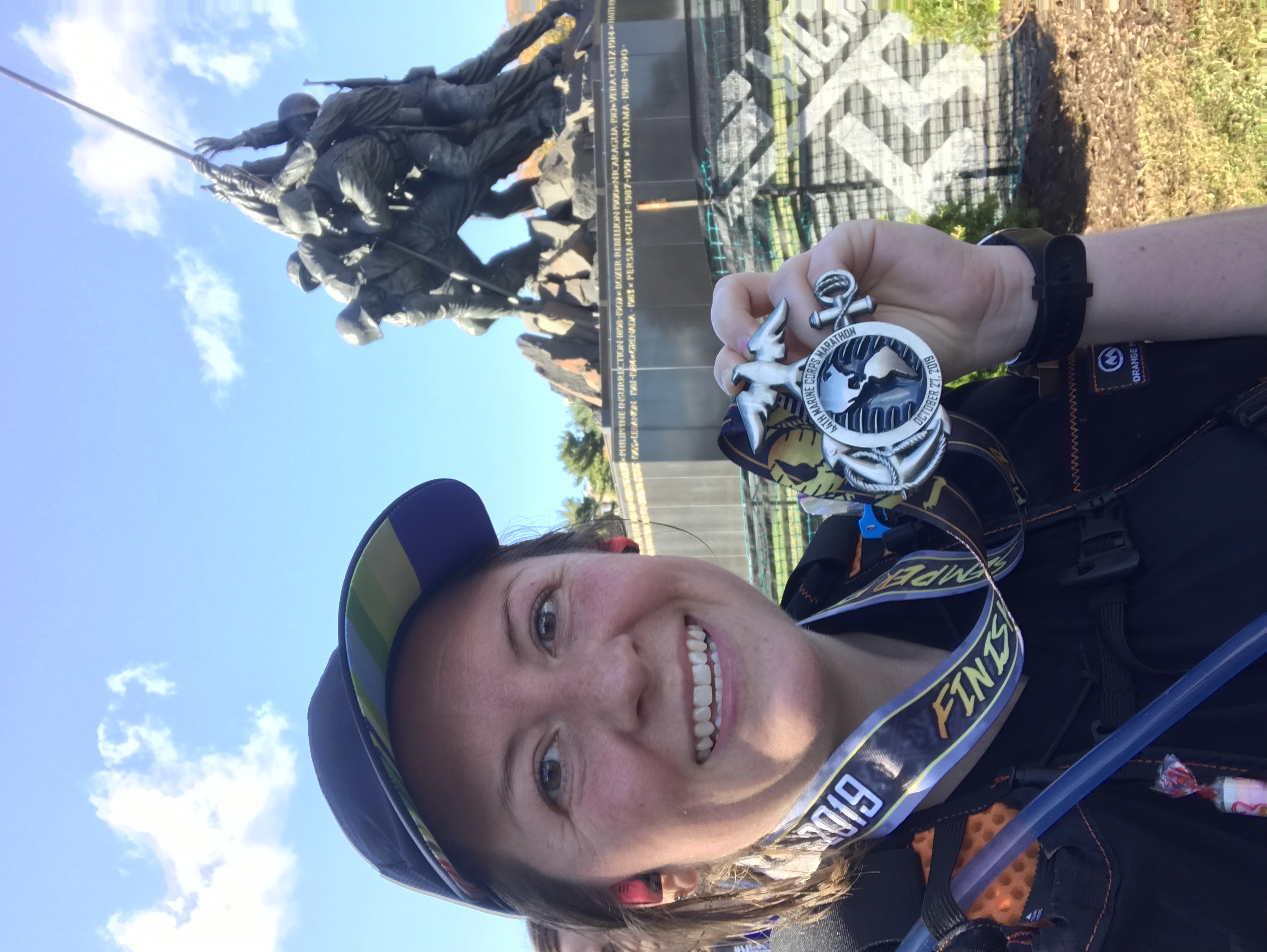 Future Marathons
Time will tell if I have any future marathons in my future. I would certainly like to prove to myself that I can run a marathon faster, but, we'll see!