Freedom's Run Marathon | A BibRavePro Review
Disclaimer: I received a free entry to the Freedom's Run Marathon as part of being a BibRave Pro. Learn more about becoming a BibRave Pro (ambassador), and check out BibRave.com to review, find, and write race reviews!
Freedom's Run Marathon
The Freedom's Run Marathon took place on October 5, 2019. This race took place in historic West Virginia, starting in Harpers Ferry and ending in Shepherdstown.
This was my 4th marathon, having previously run the Walt Disney World Marathon in 2014, the Blue Ridge Marathon in 2018, and the Delaware Marathon Running Festival earlier this year (2019).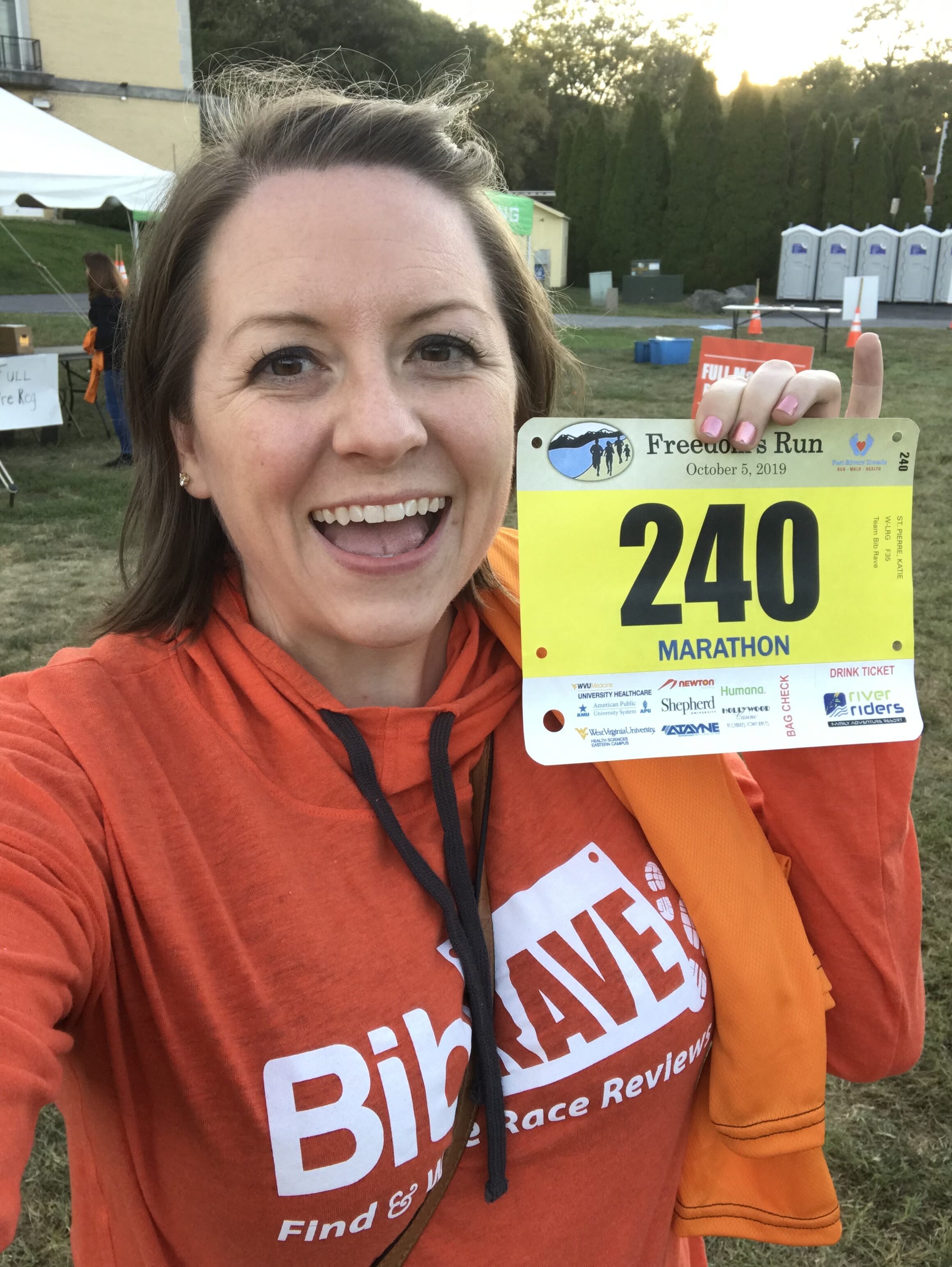 Packet Pick-Up
I decided to make a full weekend race-cation for this marathon. So, after work on Friday, I drove to Shepherdstown to get my bib. Packet pick-up was super simple. We drove to Shepherds University, found street parking (free after 6pm) and went and got my packet! There was no line and no wait. Bib, shirt, done! They did have a few booths with info about the city, and they did have a few supplies for sale (gels, salts, etc) for those who needed it. I was all set, but was appreciative of the items because I have needed them last minute before, and they weren't available for sale!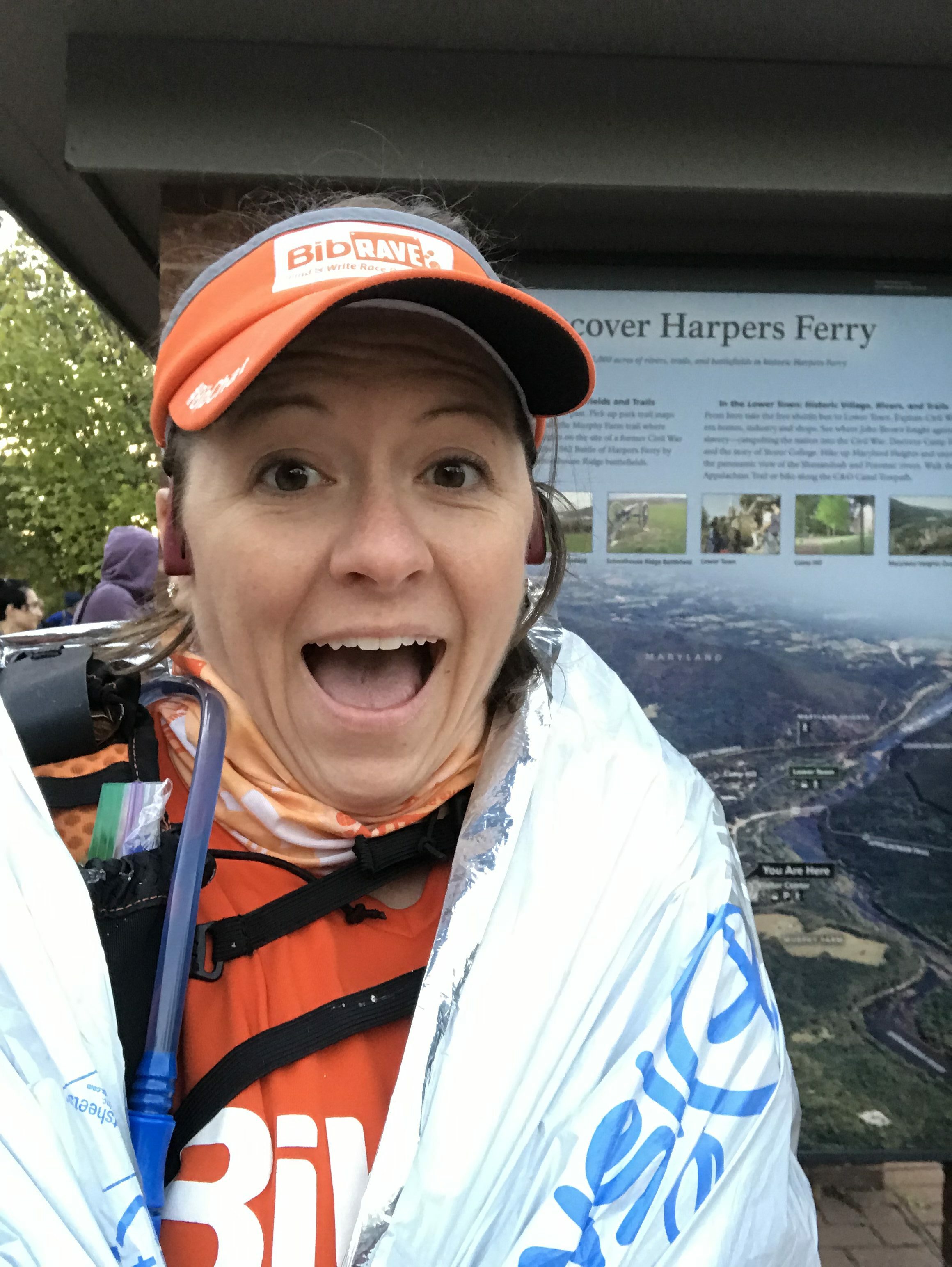 Race Morning
I stayed at the Clarion Inn, which was the "official race hotel". This was a convenient option because there was a "let's get you to the start line" shuttle bus that left directly from the hotel. I was down in the lobby at 5:45am with the other runners and we boarded the chilly bus for our trip to Harpers Ferry National Park.
We arrived at 6:30am, and it was still dark outside. And a little chilly. (But, honestly, it wasn't too bad that morning – it turned out to be perfect running weather!). There were some inside bathrooms available, which was nice. After an hour, the sun came up, and it was time to start the race!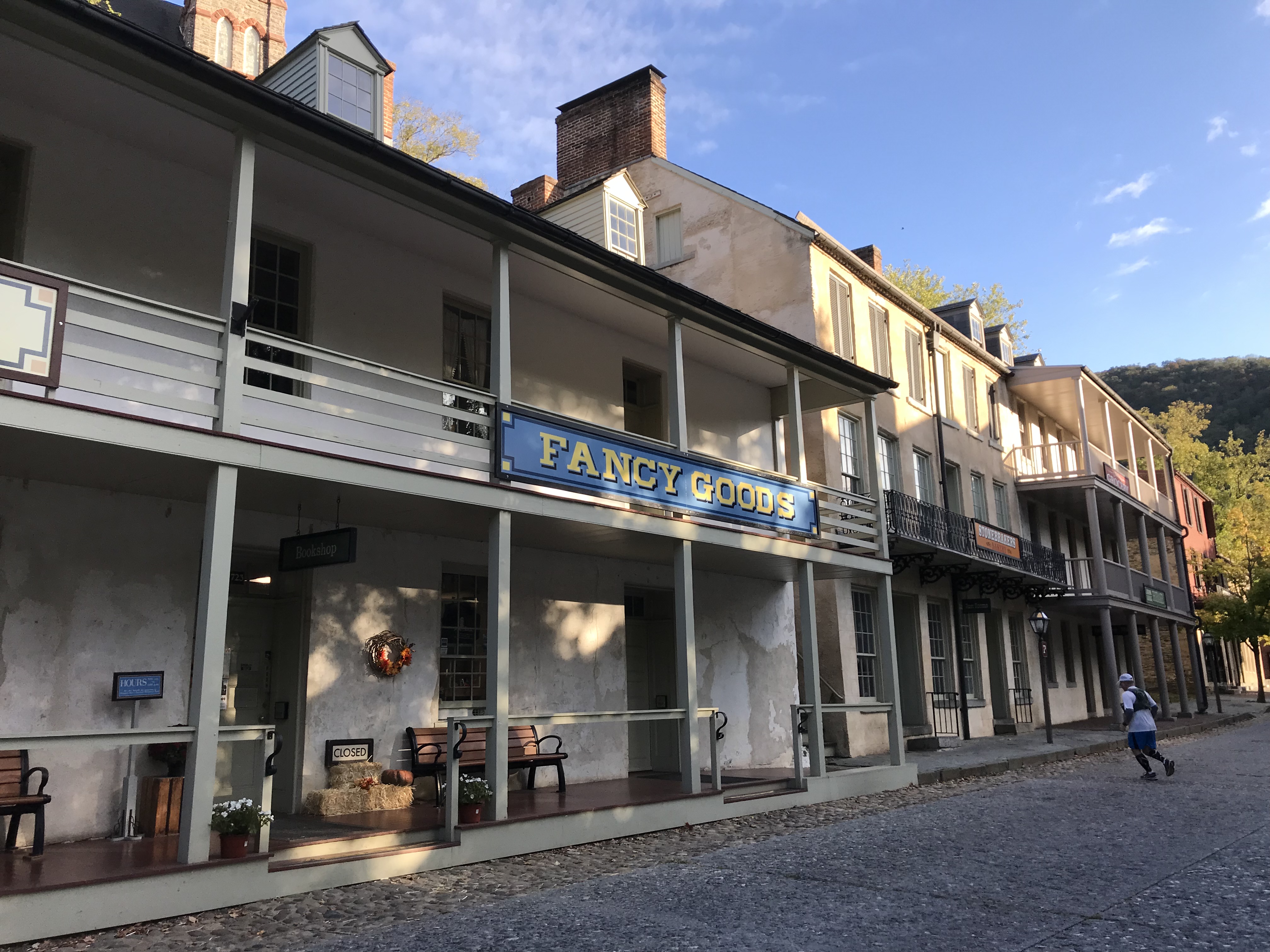 Race Course
The entire Freedoms Run marathon course is encased in National Park Land, with some brief detours through the country roads and preserved history towns that connect them. Beginning in Harpers Ferry National Park, we started with 4.5 miles, a few of which were downhill (yes!). Then, we ran through a cute little town, over a river, and onto the C&O Canal. Running next to the river and through the woods with fallen leaves, it was beautiful and flat! Some commented that this part of the race was boring, but I love running through the woods!.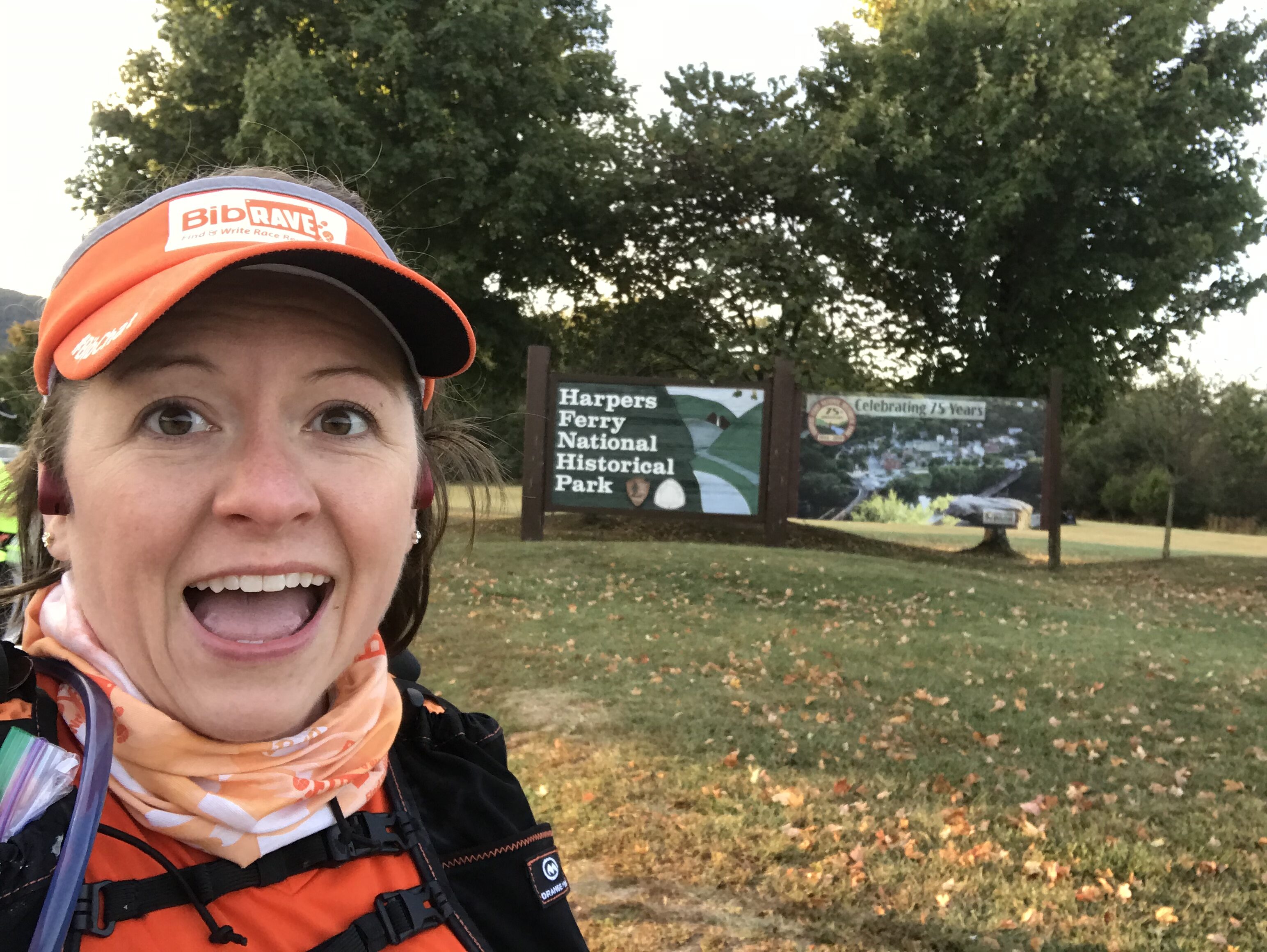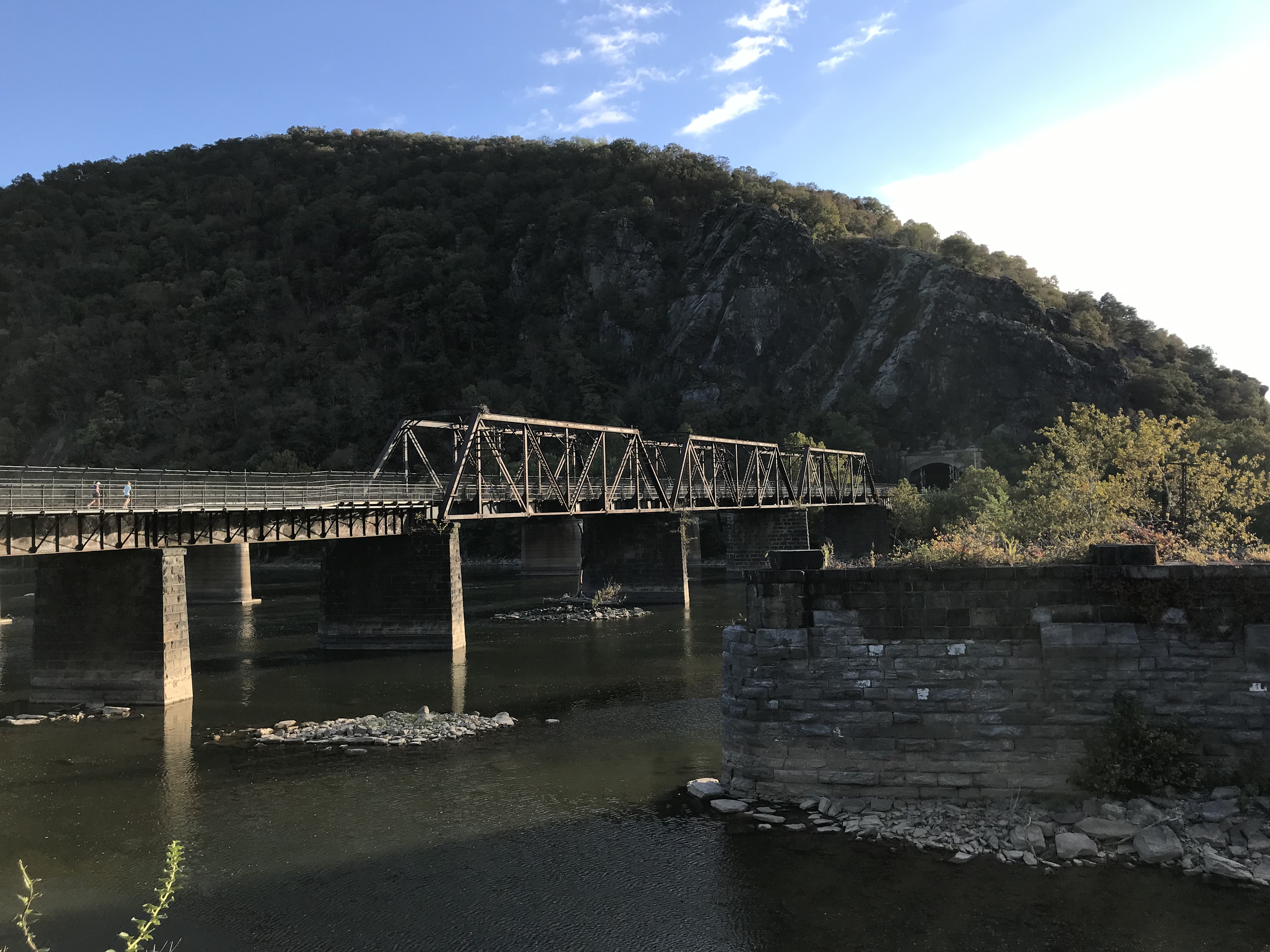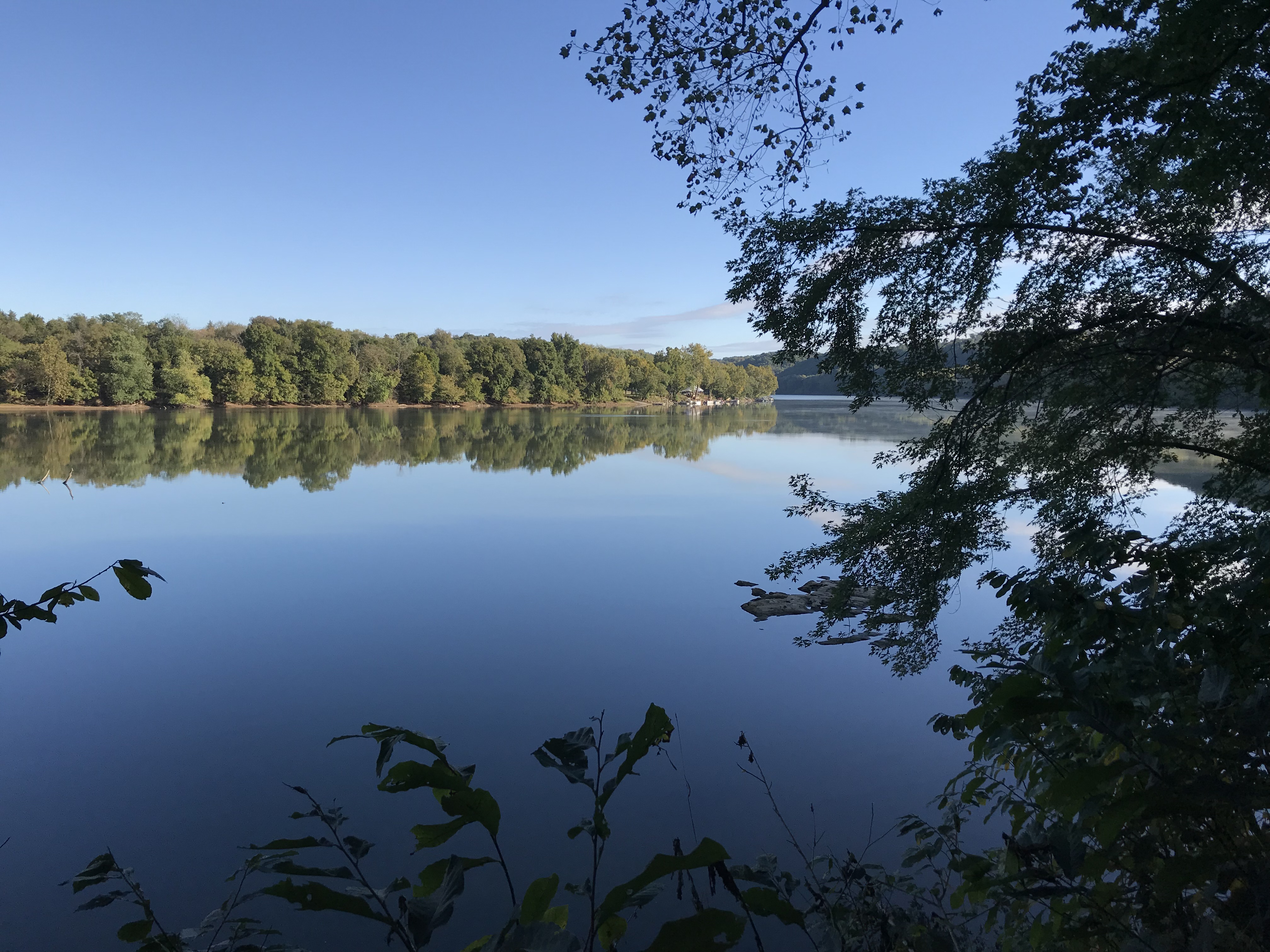 At mile 15, you run UP and down and a country road on your way to Antietam Battlefield. The next 5 miles are hilly, hilly, hilly as you run through Antietam. The last 4.5 miles are more flat, but are run on the side of a large road into Shepherdstown.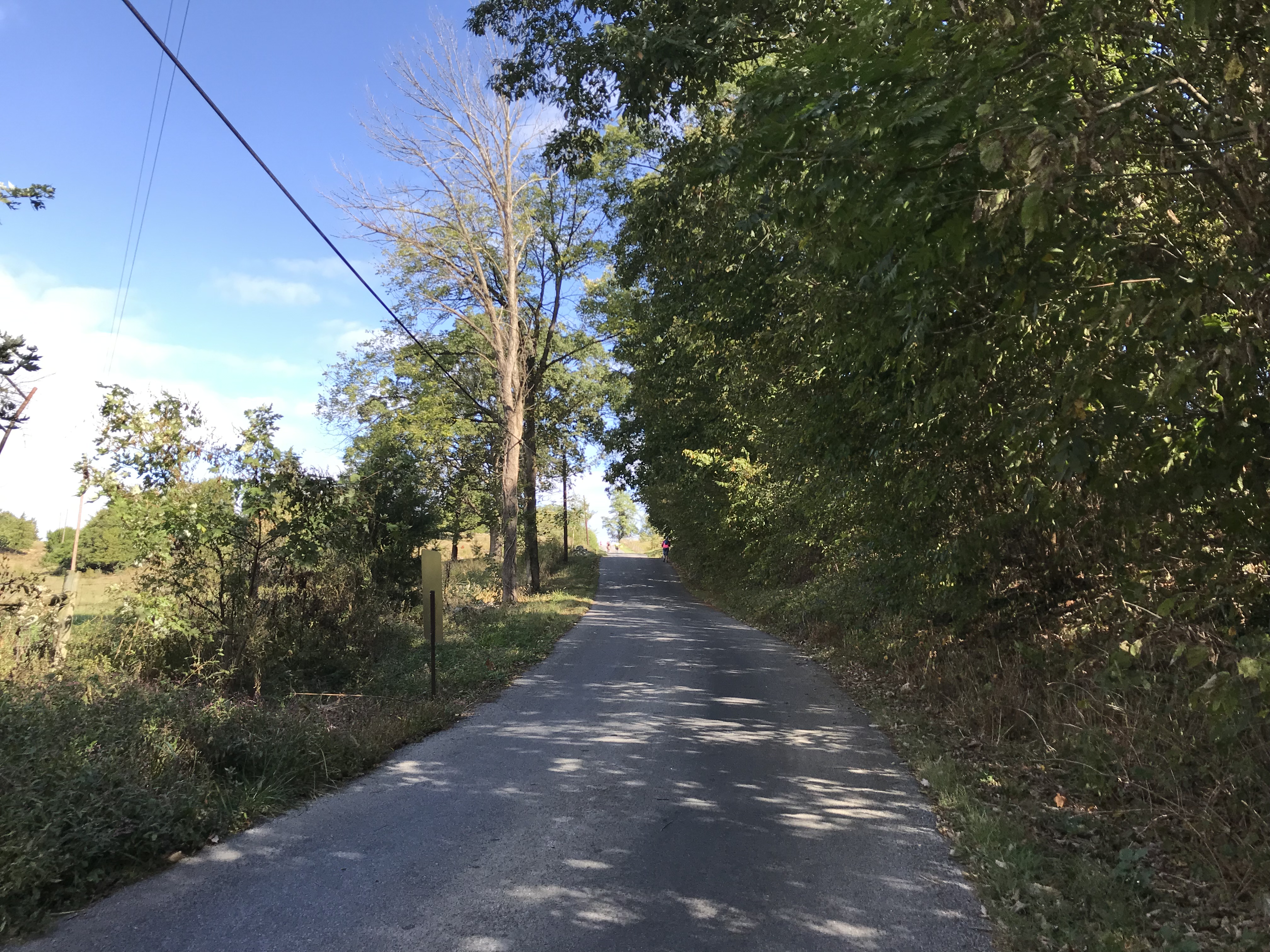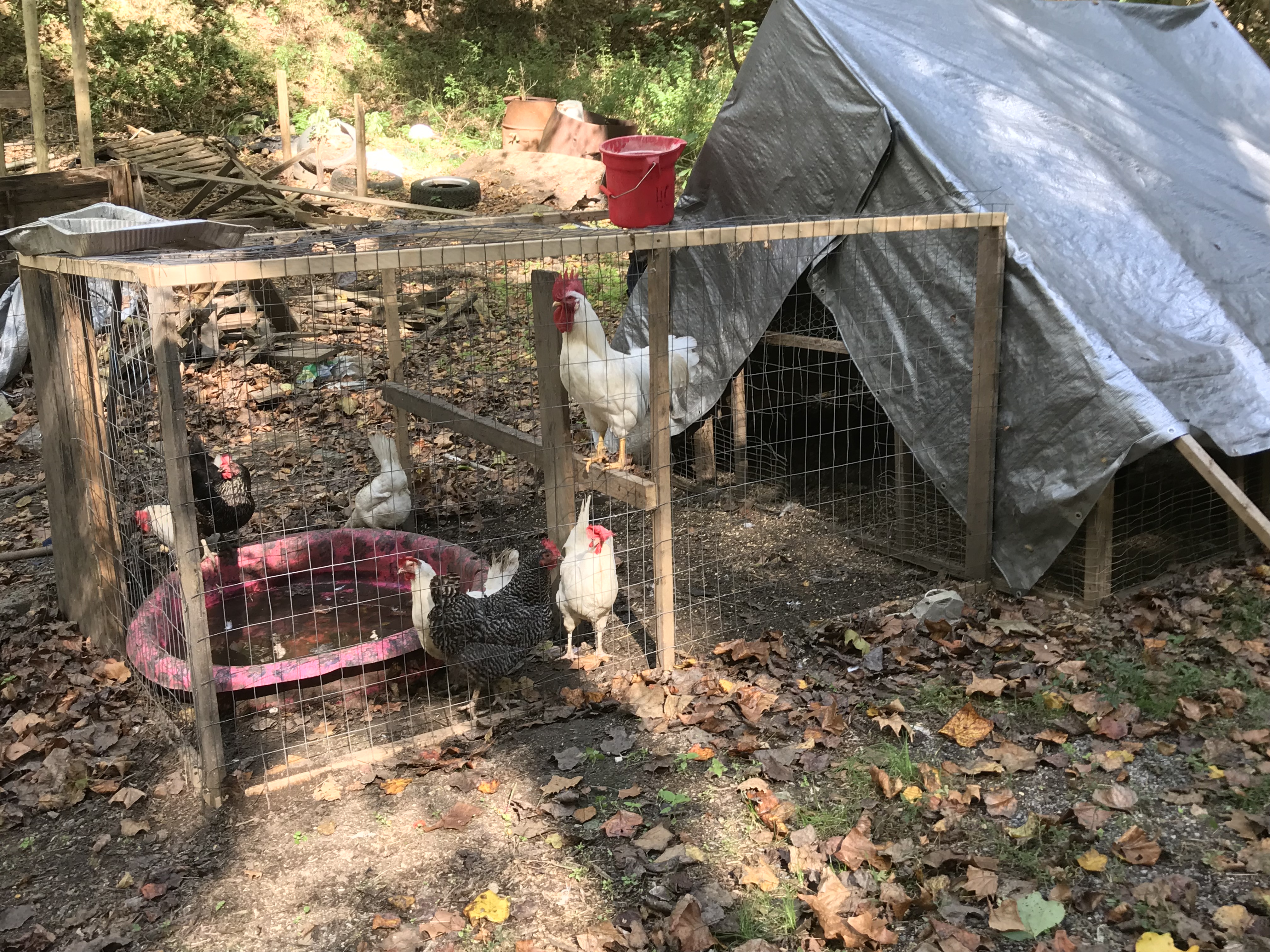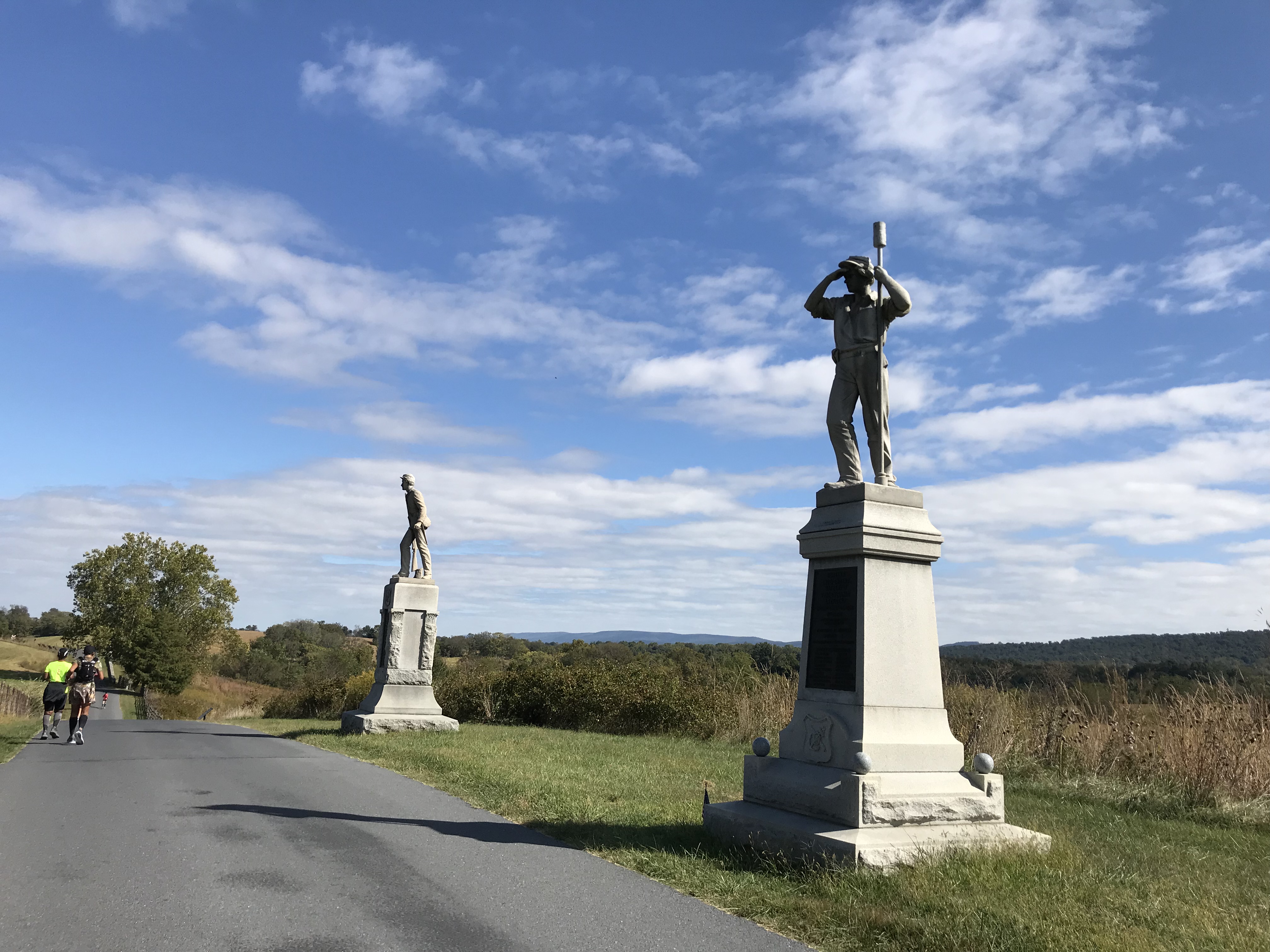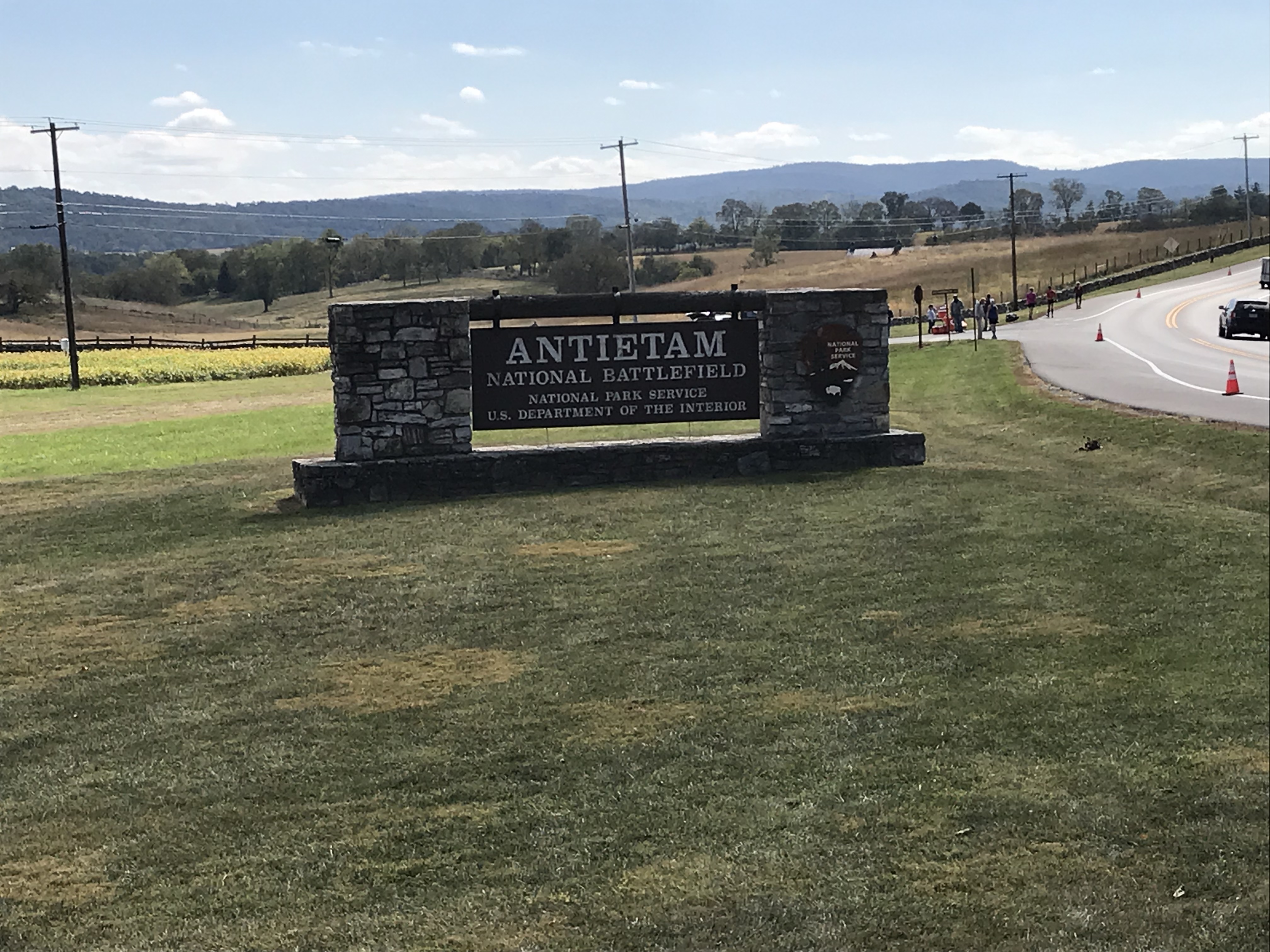 Finally, you cross a bridge and you can see the after party! Turn a bit, and you are at the finish line!
On Course
There was plenty of on course support at the water/fuel tables. They had water and Gatorade, gels, and even oranges at one point. Because this race is run on National Park Land and through the woods, there aren't a lot of people cheering you. You have to be self motivated to keep yourself running! But it was a great course and worth the solitude at parts!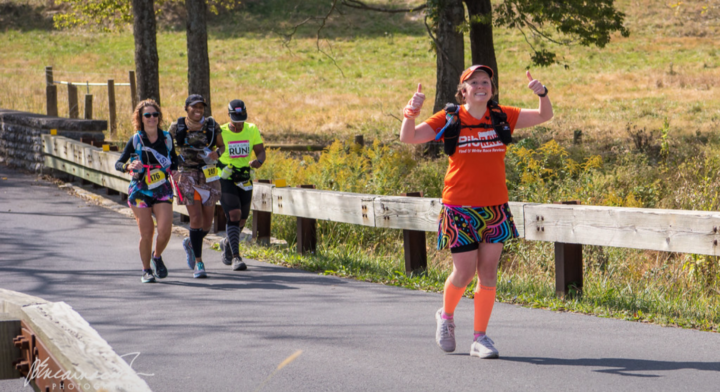 How did I do?
PR BABY!!!! Woot! I was hoping to beat my time from the Delaware Marathon, and I did! I PR'd by 16:42!!! Hey, and I wasn't last!! There were people behind me, LOL!!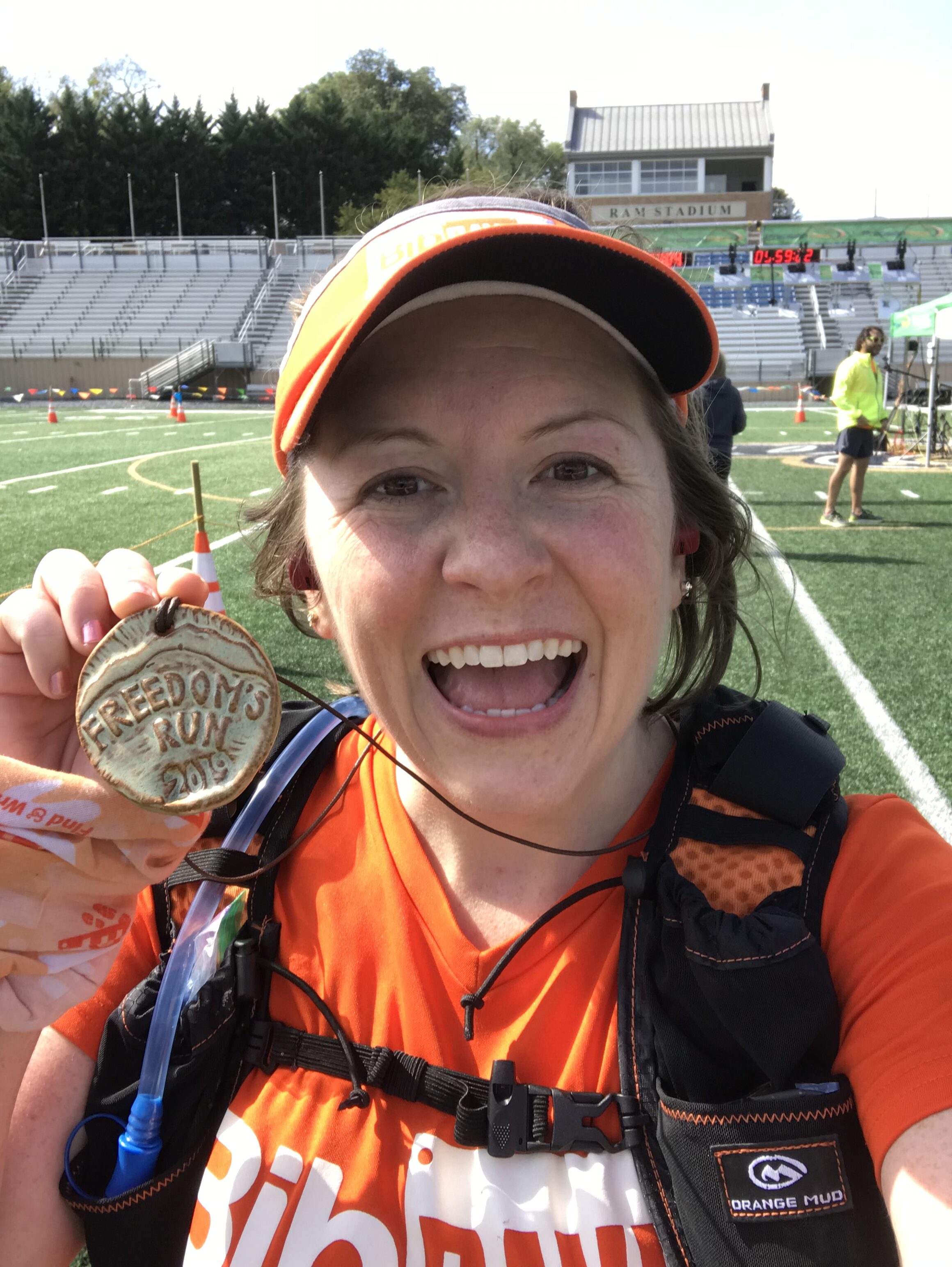 I felt pretty good for most of the race. I started to tighten up at the end and was mad that I forgot my pickle juice back at the hotel. But, this was the first marathon where I could actually still move at the end and for the rest of the day!