Frozen 5k
It's almost the end of winter vacation….so I'll end it with a 5k run. This Frozen 5k race is part of the same series as the Santa's Workshop 5k that I did last month. It took place in Haymarket, VA, and started at the local Sports & Health Club. It was raining the entire day before and for my entire drive, so I was a bit worried about having to get wet and possibly get sick, but luckily it stopped raining as I got there and stayed dry for the entire race!! Yay!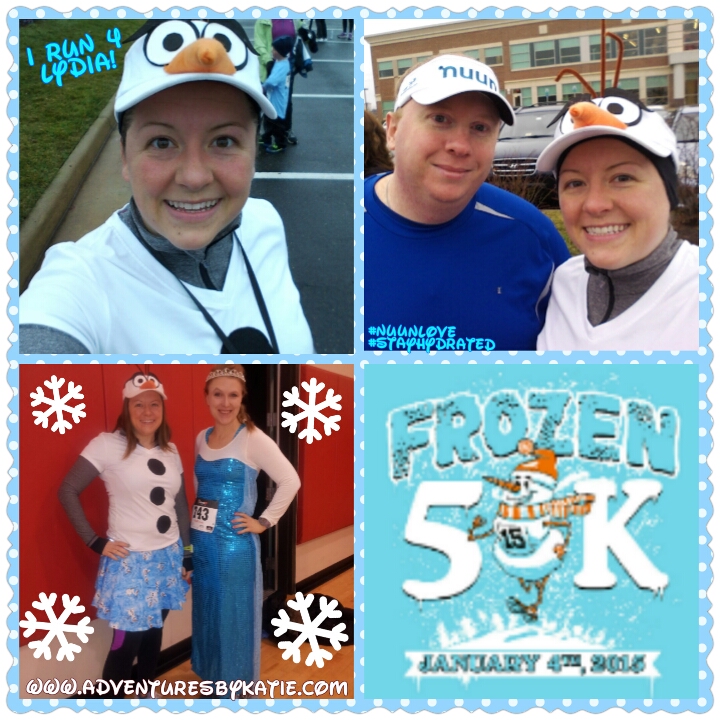 I went inside to get my bib and I saw Elsa! It was a Frozen 5k, but not a FROZEN 5k, but I'm glad that someone else went the same route as I did and dressed festively. Hi Betsy! Thanks for being awesome!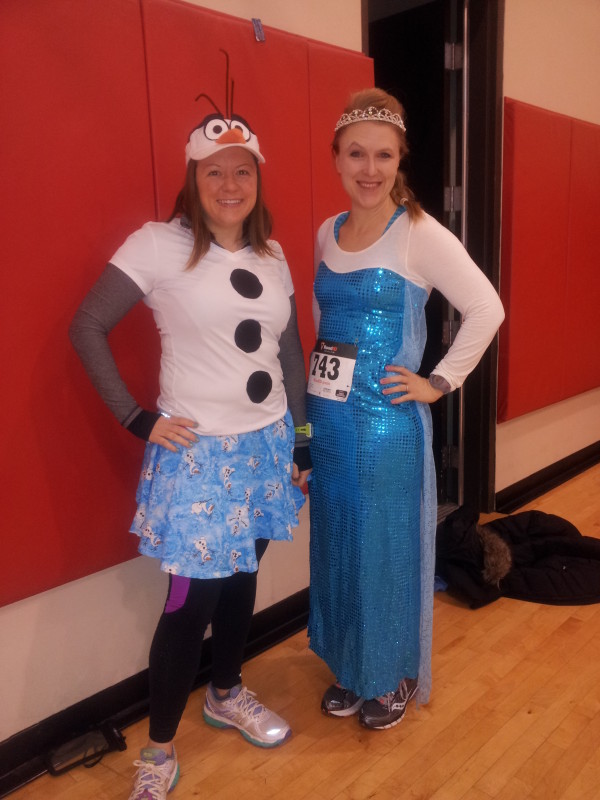 I also met up with some Moms Run This Town ladies and got a picture with them. It's fun knowing some people at races to chat with before it starts!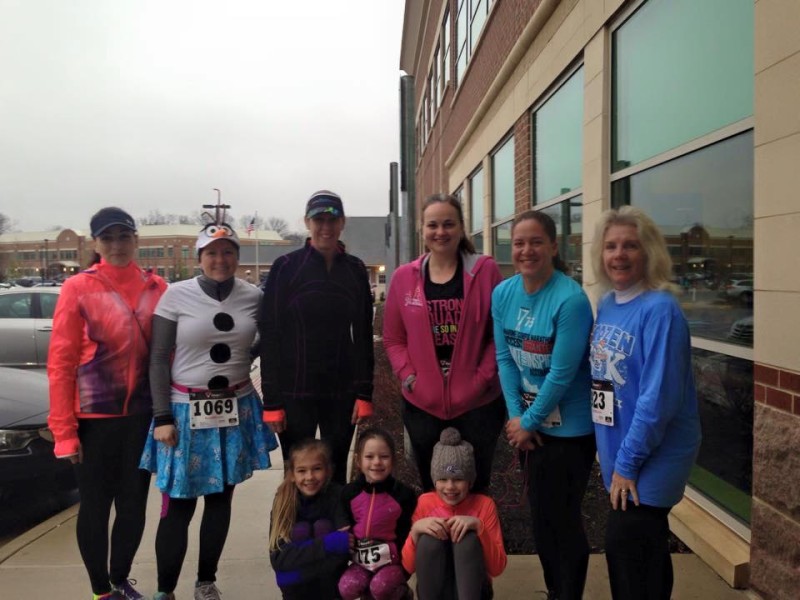 And I was super glad to see my friend John from Run. Geek. Run (disney) and ended up running the race with him. We had a good time chatting and passing the time as we ran up all those *hills* of Haymarket.
The race started at the Health Club and then ran down a main road and past some townhouse neighborhoods. We were running on a partial lane of the road that was coned off to traffic. It did get a bit crowded at parts because there were so many people and not much room to move around, but it was ok. A little bit of weaving around people got us into some space. The course was definitely not flat, but had a bunch of inclines and declines, some of them which were a little pain. But I won't complain too much – they weren't terrible.
We got to the half way point, turned around and made our way back. We went up one last hill and then I sprinted to the finish. Done! Now time for some Nuun to rehydrate 🙂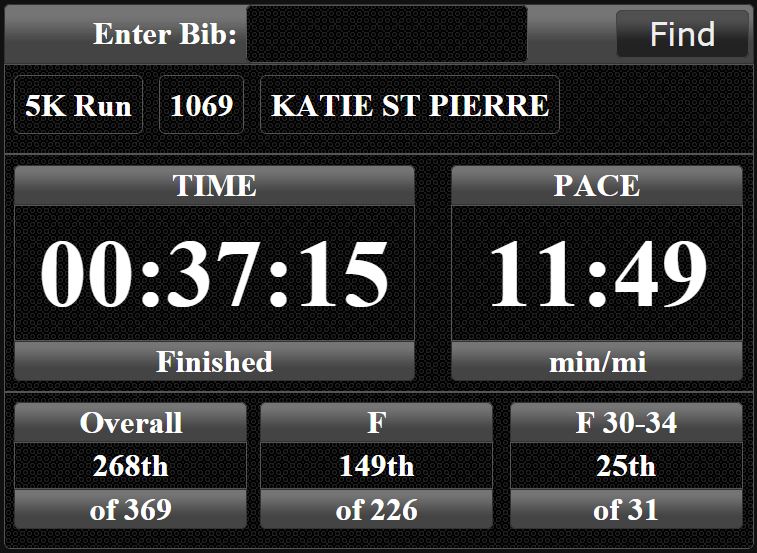 My time was not as fast as my New Years Race, but I did not sleep terribly well last night, and there were more hills. Bristow Tri & Swim puts on pretty good races (with awesomely soft race shirts), and I'm sure I'll be signing up for more of their races this year.