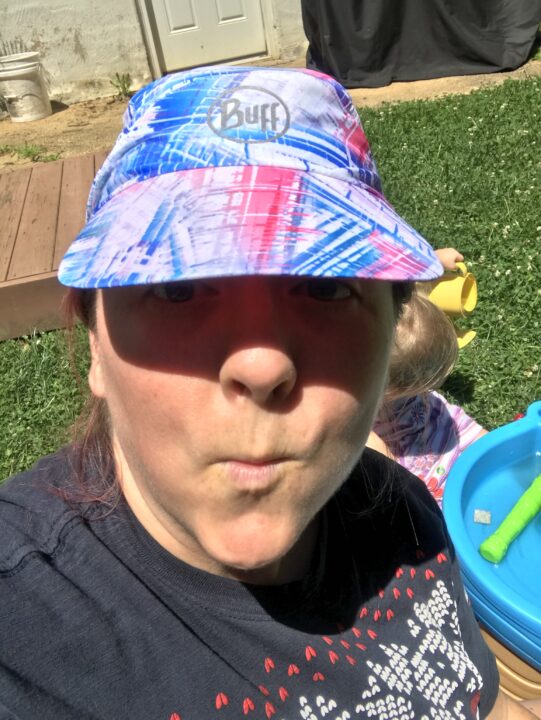 Buff®️ Pack Run Cap
I am a big fan of my Buff® headware – I have all different types! UV Half, fleece – they are all awesome. Now is time for the Buff® Pack Run Cap!
This hat is cool and super exciting because it is easy pack-able! It bends and can be folded and stuffed in your pocket, backpack, or suitcase. It retains its shape and still looks good. The material feels like a swimsuit, in that it is super stretchy and comfortable for the hot days.
Ultralight and ultra smart, the BUFF® Pack Run Cap is built to go the distance. Super streamlined, exceptionally light and highly compressible, it's comfortable for the long-haul, but can easily be folded and rolled to stash in a pocket. The four panel design and stretch materials hug the head for a secure fit that doesn't bind, while a low profile sweatband provides moisture control without added bulk, and the polyester materials wick away perspiration. The crushable polyurethane brim snaps back to shape and combines with the UPF protective materials for sun protection on long races and extended training days.

Check out all the awesome products at https://buffusa.com/bibrave. If you sign up for their newsletter you can get 15% off your purchase!